The Ultimate Guide for Instagram Marketing this Holiday Season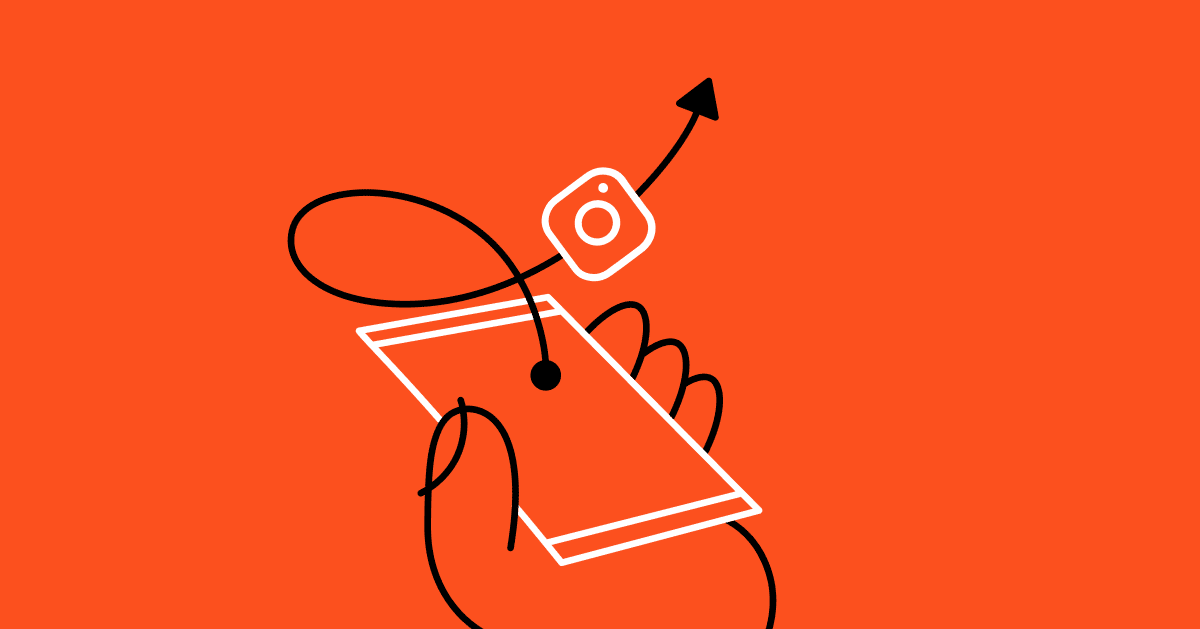 The holidays are right around the corner and consumers are ready to shop. Last year, U.S. shoppers spent a record $188 billion from November to December, and 36% of consumers planned to do most of their holiday shopping on Black Friday.
As eCommerce becomes a more and more important tool for how people shop, having the right online presence at the right time of year is crucial for getting a slice of the holiday pie.
How to prep your content calendar for the holidays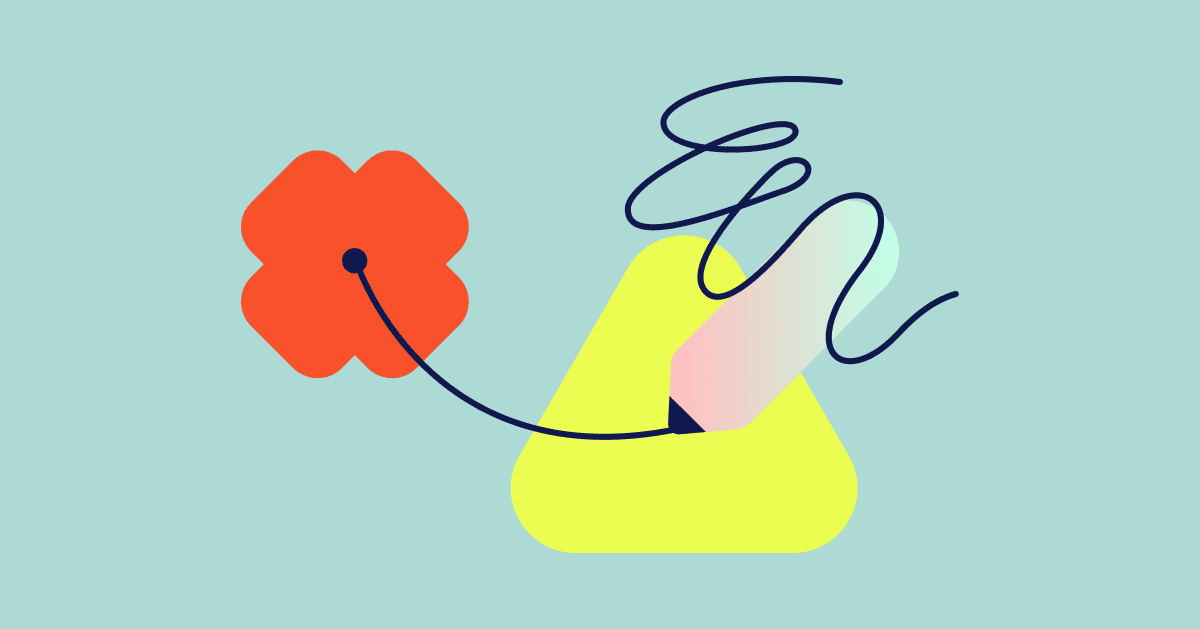 Now's the perfect time to start planning your holiday content. In 2020, 60% of consumers were ready to start their holiday shopping before November, though, it should be noted that the pandemic likely influenced this number.
Planning your holiday-related content now means you'll be prepared, have more time to fine-tune ads and content, and be able to focus on other things during the busy season (Hello, Black Friday and Cyber Monday!).
Your first step? Identify your goals.
Define your goals for the season
What do you want to accomplish this holiday season? Start by taking a look at what you did last year. Audit your previous holiday campaigns — is there room for improvement? What item is your target audience looking for this year? These insights will help ensure your goals are more customer-focused while making as many sales as possible.
Once you outline your holiday marketing goals, determine your key performance indicators (KPIs). These are measurable metrics that offer perspective on how actions contribute to a goal, such as the number of purchases made using a specific promo code. KPIs can help you make sense of collected data by turning it into meaningful insights to assess success.
Determine where you'll publish content
Next, consider all of the channels you're currently publishing on and if you need holiday-related content.
Here are the channels you should consider for your holiday marketing campaign:
Social media: These channels include Instagram, Facebook, TikTok, Twitter, Pinterest, and Snapchat. Try marketing tactics such as offering customer service (i.e., answering customer questions), ads, or sponsored posts.
Email marketing: A successful email marketing strategy can transform potential or new shoppers into loyal customers while nurturing existing ones. Get the most from your email list by continually adding to it and leveraging segmentation for the most significant impact on your revenue.
Website/eCommerce store: Your website needs to present content that caters to customers wherever they are in their buyer journey. Shoppers will likely look for specific information and content depending on what stage of the sales funnel they're in.
Blogs: Blog articles are an excellent content choice for offering suggestions for resolving problems during the initial stage of the buyer journey. Content like how-tos, gift guides, and tips can be influential in positioning your brand as an authority on a topic.
Paid ads: Paid ad campaigns could include Google Shopping ads and pay-per-click, as well as paid promotion on TikTok, Twitter, Snapchat, Pinterest, and Amazon.
Of course, the channel(s) you prefer depends on your business and its needs; and perhaps you only need to create an editorial or social media calendar for the holiday season.
Nail down the type of content you need
You'll need appropriate content for each channel. Some content may need to be unique to the platform (such as a video made specifically for Instagram Reels), while other assets can be used across multiple channels.
Here are some content ideas for each channel.
Instagram
With Instagram, visual content is critical. (Think photos and videos, including Reels, IGTV, or Instagram Live.) You can also post memes, screenshots, text graphics, inspirational messages, or educational content.
Twitter
Tweets must be 280 characters or fewer, but you can include photos, GIFs, links, and videos to elicit engagement.
Facebook
Several different types of content work well here, including video clips, images, and links with commentary.
Pinterest
For this social media platform, you will need great vertically-oriented graphics to grab user attention. It's also essential to stick to educational, inspirational, and informative content.
Email
Email subscribers are already tapped into your business on some level, so the holiday shopping season is the perfect reason to reach out. Try exclusive offers, a preview sale, or end-of-year content.
Website/eCommerce store
The focus of your eCommerce store should be less about content and more about curated sections of the site for easy holiday shopping. Consider creating holiday-specific sections, such as "stocking stuffers" or "gifts for coworkers" to help your audience find what they need. You can also organize gifts by price point, best-sellers, or staff picks.
Blogs
Get creative here with top-of-the-funnel blog post content such as gift guides and roundups, holiday party ideas, and end-of-year recaps.
For all of these content types, it's essential to understand the intent of each post. For example, are you trying to raise brand awareness with a blog post? Are you hoping to drive sign-ups with an Instagram post? When you understand the goal of the content, you're then clear about your call to action (CTA).
For example, if your intent is to drive sign-ups, then your CTA would likely be, "Sign up today!" This is where you can also use automation to engage viewers, provide follow-up, and store contact information.
Commit to a frequency
Once you have specific content ideas, it's time to nail down how often you plan to publish content. The channel type influences this as well. For example, you'll probably post on social media more frequently than you'll publish blog posts.
For each channel, determine how frequently you'll post and how much of your content will be holiday-related versus standard business content you post throughout the year.
Start planning backward
You've got your channels, content ideas, and frequency, so now it's time to assign post dates to your ideas. Start with the holidays themselves, such as Thanksgiving and Christmas, and work backward with specific content pieces. This way, you publish all of your Thanksgiving and Black Friday content before Christmas and New Year's sales promotions.
Consider advertising
If you're planning to run holiday ads this year, now's the time to work on them and submit them for early approval.
Waiting until the last minute means possibly waiting longer than usual for your ads to be approved. You don't want to sacrifice precious holiday shopping time because you procrastinated on a campaign. If an ad gets rejected, you'll still need time to get it right and resubmit it. So don't delay.
You should also save extra room in your advertising budget for holiday campaign ads. Since the holiday season is such a popular time for shopping, pay-per-click (PPC) ads are more expensive across platforms, including social media and search engines.
For example, in the UK, cost per mille (CPM) for Instagram ads increased from $3.08 to $5.53 (roughly 180%) around last year's holiday season. Competition during the holidays is stiff, and companies are willing to pay more if it means getting customers to convert.
If your holiday campaign includes a giveaway or a contest, use Instagram DM Automation by ManyChat to get users into your sales funnel when they enter the giveaway. You can do this with automation by encouraging your Instagram followers to comment on a post. They'll automatically get a DM confirming they're entered into the contest, which will put them into your flow for additional follow-up.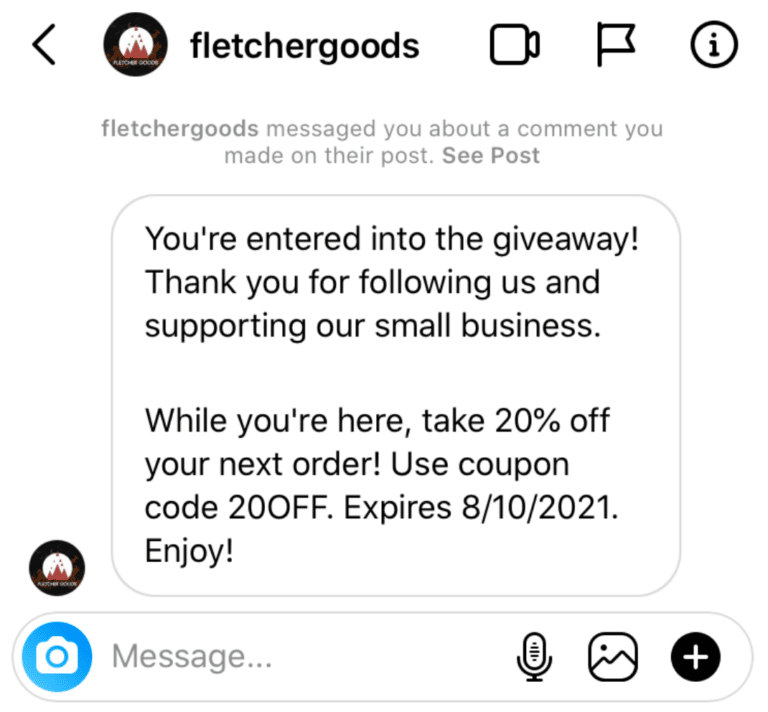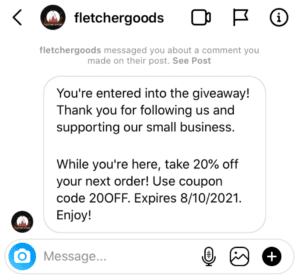 Once they're in your flow, you can offer them an exclusive coupon or send them additional content.
Build or fill your calendar
The action of assigning dates to content pieces automatically helps create an editorial or social media calendar. If you don't already have a calendar tool — such as Google Calendar, a spreadsheet, or a project management software — this is an excellent time to find one.
When you've landed on a tool, decide how much detail you want to include in your calendar. You can put the content idea, the writer or creator, the editor, publish date, corresponding elements (such as photo or video), etc. Include as much or as little information you feel is needed to help your team.
Once your holiday calendar is complete, it's time to share it with your team before actually creating the content.
Prepping your holiday content calendar requires some work up front, but it allows you to have a solid content strategy during a busy time of year.
Stay ahead of holiday shopping trends through the end of Q4 with automation
The holiday season is intimidating for most eCommerce brands. Not only is it the most significant shopping period of the year (accounting for up to 30% of all retail sales), but the stress and pressure that comes with Black Friday, Cyber Monday, and Christmas eCommerce sales is a lot to handle.
There's pressure on your customer service team to deal with the inevitable holiday returns, and your social media team fights through its inbox to answer questions about your Black Friday sale before it ends.
Luckily for you, this year doesn't have to be the same. Get ahead of holiday shopping trends using automation to take the stress off your team and deliver the customer experiences holiday shoppers now expect.
Capture mobile shoppers' email addresses
The holiday shopping season officially starts on Black Friday; however, up to 60% of people have already started their holiday shopping by November 1, and many shoppers start scouting for deals as early as September.
Even if your Black Friday sales aren't in full swing just yet, capture those early shoppers through a mobile pop-up on your website. Connect ManyChat with your Shopify store, then create a pop-up that asks visitors for their information (like their phone number or email address) to get on the early bird list. By the time your Black Friday sale rolls around, you'll have a list of engaged people ready to shop.
Regardless of what you're offering in return, remember to make the pop-up mobile-friendly. It's estimated that 72.9% of all retail eCommerce sales will happen on mobile this year. Great news for you, since customers are just a few clicks away from visiting your website, completing your form, and landing themselves a spot on your retargeting mailing list.
Send personalized Black Friday discounts
Did you know that discount codes influence 44% of consumers to try a new online retailer during the holiday season? It's why Black Friday, Cyber Monday, and the Christmas period are arguably the biggest shopping days of the year. Retailers offer discounts in a bid to stand out from the competition — and consumers expect to see them.
Work this into your automation strategy using an omnichannel chatbot. Create a flow in ManyChat that delivers unique discount codes to your two most significant customer segments:
People on your email list who haven't bought yet.
Existing customers.
The coupon code will be delivered automatically through SMS, Facebook Messenger, or Instagram, incentivizing first-time shoppers to become customers and turn existing customers into loyal fans. You can even set up a CTA button that appears inside the conversation and takes consumers directly to the product(s) they are interested in.
Keep COVID-anxious shoppers informed
It's no secret that the COVID-19 pandemic changed how people shop throughout the 2020 holiday season, with 70% of holiday shoppers concerned about being too close to others in stores. But another 32% were willing to try a new store if they had COVID-19 safety precautions in place. And as this public health situation continues to evolve, keep in mind people's hesitancy to shop in store by providing some piece of mind.
Inform potential visitors to your shop about your COVID safety precautions using a chatbot. On your business's Instagram account, for example, edit your bio to say something like, "Send a DM saying 'COVID' for an update on our store policies."
Configure a "COVID" keyword trigger in Instagram DM Automation by ManyChat. Anyone who sends your account a direct message (DM) with that keyword trigger will receive your store's social distancing and face-covering policies, as well as the least busy times to visit your store, immediately helping customers feel more comfortable about visiting in person rather than avoiding your shop altogether.
Give real-time stock availability
Most retailers up their inventory levels throughout the holiday season. However, if your marketing campaigns are working well, it's not unusual for products to fly off the shelves.
Consider this when thinking about activities to automate.
Forty-three percent of shoppers will try a new online retailer if the product they're shopping for is in stock. That means if a customer visits your site and sees an "out of stock" message for a product they wanted to buy, you could lose them to a competitor.
Solve this problem by creating a chatbot that gives potential shoppers real-time stock availability. (Some 60% of consumers said that they would buy from a website that offered a chatbot concierge.)
ManyChat integrates with Shopify to pull stock levels. If a customer asks whether your mattress is in stock, for example, your chatbot might give the following responses depending on your inventory:
Product in stock: "Success! The mattress is in stock, but it's a popular one, and we can't promise it will be here all Black Friday. Grab it now before we sell out."
Out of stock: "Uh oh! We've sold out of this mattress. We're expecting delivery next Monday, but if you can't wait until then, other customers love [Mattress #2]."
And the best part is, you have a shot at converting first-time holiday shoppers into year-round repeat customers. Some 15% of consumers have purchased via chatbot, and the majority (81%) had a positive experience, so much so that they would do it again.
Run a holiday-themed giveaway
The holiday season is the time for giving not just to friends and family but to your customers. Get into the holiday spirit by hosting a giveaway on social media — the online channel that 25% of people plan to use throughout their holiday shopping process.
The concept of a social media giveaway is simple: You give away one prize, such as a free product bundle, to someone who enters. Each person on the giveaway list needs to do something to join — whether that's liking your Instagram post, sending a DM, commenting on your Facebook video, or tagging a friend in the comments.
Not only does it help build an email list (more on that later), but accounts that run Instagram giveaways grow 70% faster than those that don't.
In ManyChat, set a keyword trigger like "GIVEAWAY" that enters people into your new giveaway flow if they send an Instagram DM, Facebook, or text message containing that word.
Follow it up with a welcome message while they wait for their entry to be confirmed, then tell them if they have or have not already entered. (The chatbot will pull information from the built-in CRM to see whether they have already entered.) If they have successfully entered, tell giveaway entrants how they can earn extra entries. If they haven't joined yet, explain how to take part while reminding them of the prize at stake.
The ultimate goal of a social media giveaway is to build your email list. As the final step of your giveaway chatbot, ask for the contact's email address in return for bonus entries. That way, you still have a direct line of communication to entrants who don't win the giveaway, as well as have a list of people who've shown interest in your products and might hit "purchase" — even if they didn't win the prize.
Recover abandoned carts
Unfortunately, not all holiday shoppers who visit your website and add an item to their shopping cart will complete their purchase. Research found that 71.36% of shopping carts were abandoned on Black Friday 2020. Cyber Monday was even worse, with an average cart abandonment rate of 80.69%.
You can do various things to prevent cart abandonment on your website, like shipping cost transparency, alternative payment methods, and social proof on the checkout page. But what happens when a potential shopper ignores all of those tactics and hits the exit button of their browser?
Well, they're not lost forever. Send them a message on a channel — such as SMS, Instagram DM, or Facebook Messenger — they've engaged with your chatbot before. Remind them of the product they had in their basket and ask why they haven't completed their purchase. If it's a pricing-related issue (like the product being too expensive, for example), give a discount code as a final incentive to purchase.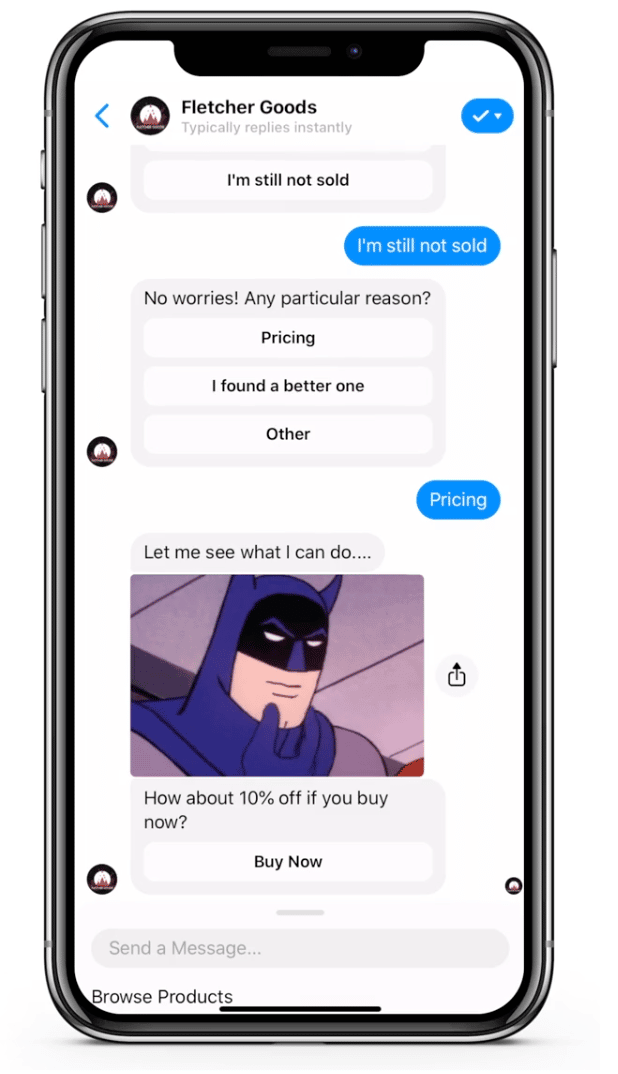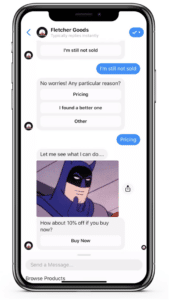 Automate the holiday returns process
Ecommerce brands saw a 41% increase in online returns during the 2020 holiday season. Whether the person didn't like the item, it was the wrong size, or someone else bought the same gift, the excuses behind a holiday-related return go on and on.
Regardless of the reason for the return, it's essential that your eCommerce business gets the experience right. The vast majority (84%) of customers would shop with a retailer again if the returns experience were positive.
While customer returns aren't fun to deal with, the good news is that you can automate most of the process. Instead of directing people towards your customer support department, have them talk to a chatbot. (Customers are more receptive to this than you think: Four out of 10 people don't have a preference on whether a human or chatbot helps them, so long as they get the help they need.)
Configure the chatbot to ask whether they're first-time or frequent customers (you can change the type of service you offer and the information you request based on their response). Then, ask for their order number. ManyChat's integration with Shopify will find this in your order management system and confirm whether the item is still eligible for a return. If so, the chatbot will give them the option to print a return shipping label right then and there.
And that's it! The returns process was handled with no strain on your customer service team, and the customer got what they wanted fast.
Pro tip: When using automated responses, always give the customer the option to talk to a human customer service representative. Chatbots can handle most queries, but sometimes, people want to speak with another person. Use your chatbot to collect important information — like the order number — before customers are passed through to a team member to save time.
The holiday season doesn't have to be stressful
That's a sentence most eCommerce brands don't believe but should — especially when automation is thrown into the mix. Not only can you use ManyChat's automation to handle the influx of social media support questions during the holiday season, but you can automate lead generation campaigns and give shoppers the information they need to make a purchase.
How Instagram Automation can make the holidays easier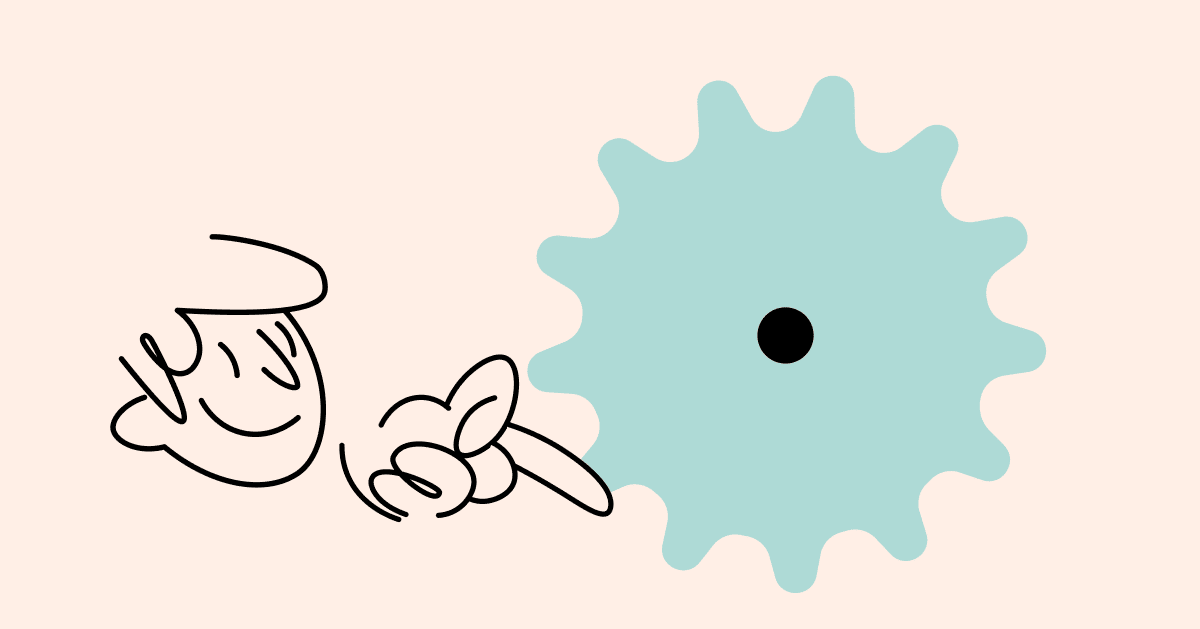 At ManyChat, we love marketing automation, but not just because it's what we do. Automation tools can help you in every sales funnel stage — from chat communication to content marketing to social media engagement — and provide a greater chance of reaching your marketing goals. Not to mention it makes things easier for you and your team.
While automation may have once been a nice-to-have tool, it's become an integral asset for creating successful campaigns of all types. We've evolved our automation tools to meet the needs of global businesses that use message services, such as SMS, live chat, and social media, to reach customers.
But not everyone has adopted automation just yet. As the holiday marketing season approaches, there are a few reasons why now is the right time to get started.
Automation helps effortlessly generate leads for holiday campaigns
Lead management is vital for business; but it's a complex task because you have to know precisely when a potential customer is ready to convert. Marketing automation is one way to generate more leads your sales team can assess and move forward with.
With ManyChat, the Flow Builder manages the actions you want Instagram followers to take when interacting with your brand online. You can create, manage, and track a shopper's progress through the buyer's funnel.
Automation increases engagement with holiday marketing and promotions
Use automation to get a higher ROI on your Instagram marketing efforts and boost holiday offers, such as limited-time deals, exclusive products, and seasonal sales. Since automation is a hands-off approach, the work is done without any effort on your part, freeing up your time for other tasks.
Instagram DM Automation by ManyChat has several features that encourage your audience to engage, including Comments Automation and the Story Reply trigger. Once users engage, all of their information is stored in ManyChat's CRM for future reference.
Here's a rundown on what you can do with Instagram Automation:
Instagram DM Automation
Along with some sweet shopping features, Instagram offers customers the ability to contact you directly via Instagram DMs. This allows your followers to use the platform for customer service inquiries rather than visiting your website. It saves customers a click or two, plus they can handle any issues within Instagram, where they are most comfortable. However, handling a high volume of inquiries and conversations manually from your Instagram profile can be difficult, especially during the holidays.
Instagram DM Automation by ManyChat is one solution for maintaining high-quality customer chats on social media (our tools work with Facebook, too). You can automate responses to commonly asked questions and direct customers to information on your websites, such as an FAQ page or a product catalog.
Comments Automation
Instagram Automation also helps support other social media engagement efforts, like giveaways and contests. This is where ManyChat's Comments Automation for Instagram comes in. When someone comments on your Instagram post about the giveaway, it will enter them into the contest. Then your Instagram bot will respond with a DM that provides details such as prizes and how to gain more entries.
Encouraging Instagram followers to comment on your posts and DM you are also ways to increase your Instagram engagement, which helps boost your profile's appeal to the Instagram algorithm.
Keywords
Trigger messages by telling followers about a specific word or a phrase. When you use keywords in Instagram Messages or the Comments Growth Tool, if a user includes a pre-set keyword in a DM or comment, they enter a chatbot flow that asks them for their contact information in exchange for a freebie or entry into a contest, or to receive promotional emails.
For example, suppose you've set up Instagram automation using a keyword like "Win." In this case, you can publish an Instagram Story and tell followers to reply to the Story with "Win" to enter the giveaway.
Story Mentions trigger
Use Instagram automation tools to engage with your audience with our Story Mentions trigger. When someone — it can be an Instagram user — tags your Instagram account in a Story, you can send an automated thank-you message or begin an entire conversation. This acknowledges the Instagram followers and customers who share your content, which increases brand awareness since their followers see it and may also follow you as a result.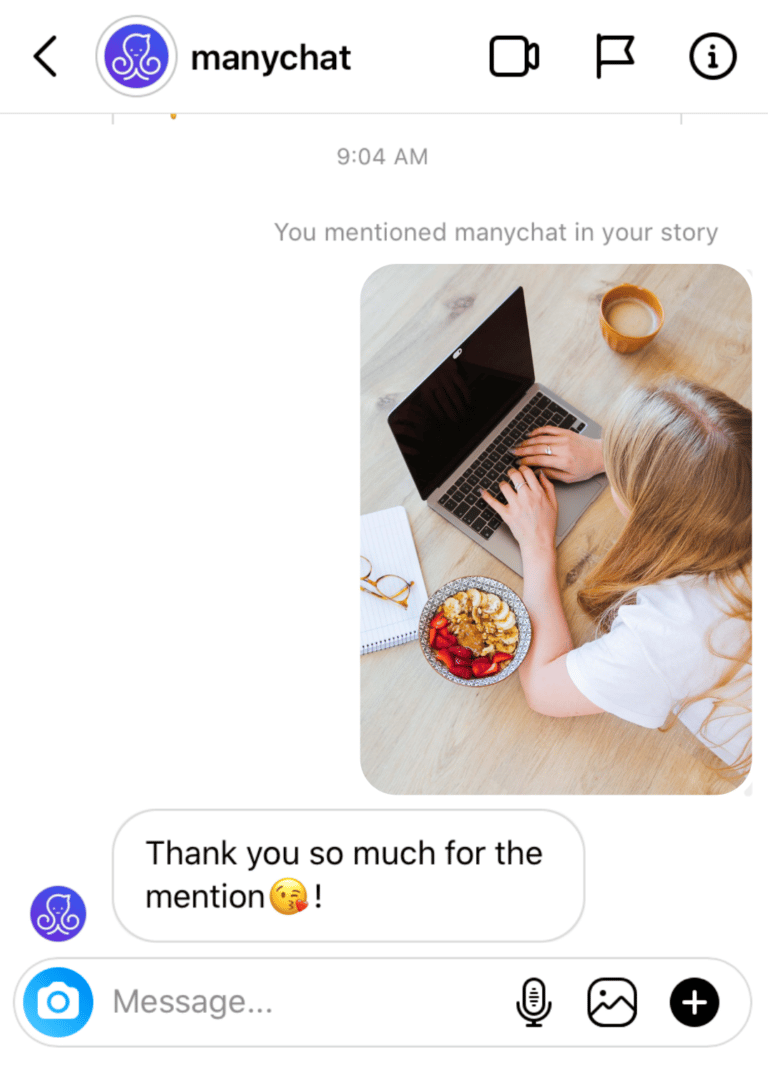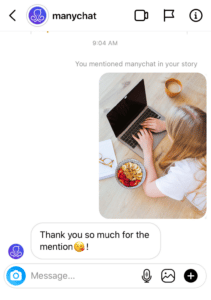 Plus, engaging with potential and current customers and capturing their contact information allows you to follow up with them through other channels (e.g., other social media platforms, email, SMS, etc.) for an elevated omnichannel experience. With ManyChat, you can capture someone's email address and phone number, and the CRM stores their info for easy follow-ups.
Help customers find the right gifts
You can use the same marketing automation tools to help customers find the gifts they're shopping for. For example, use Instagram automation to chat with customers and point them in the right direction in your online store.
ManyChat integrates with Shopify, so if you use it for your eCommerce store, you can send personalized coupons for products and limited-time deals. You can also automatically answer product questions, create product quizzes, and send customers to the point of purchase.
Our Conversations Starters feature is helpful for Instagram followers who message your brand for the first time. Conversation Starters are pre-written questions — such as "How can I track my shipment?" or "Do you offer free returns?" — that appear when a customer opens a chat window.
Quickly answer shipping and delivery questions
As your customer base grows, you'll have to answer questions and complaints and provide general customer service more frequently. You're especially likely to get questions about shipping and delivery during the holiday season. Using Instagram automation to manage this type of customer interaction frees up time for your team to deal with other, more complex issues.
With ManyChat, you can build a customer service bot to assist customers with their questions. The bot is an interactive FAQ that answers queries and points the customer in the right direction to resolve their concerns. Thanks to the bot, you can provide immediate information to help customers without using additional manpower.
Write out answers to common holiday questions ahead of time and load them into the Flow Builder. And while Instagram automation is incredibly helpful, sometimes a situation calls for a conversation with a real representative. If a customer still needs assistance after they've gone through a flow, their information will be transferred to the right person on your team for them to offer specific help through Live Chat.
Instagram DM Automation by ManyChat has many features that will help you with your holiday marketing efforts. It automates customer service responses to common questions and responds automatically to Instagram comments, among other capabilities, helping you be more efficient during the busiest time of year.
12 Thanksgiving marketing ideas for chat marketers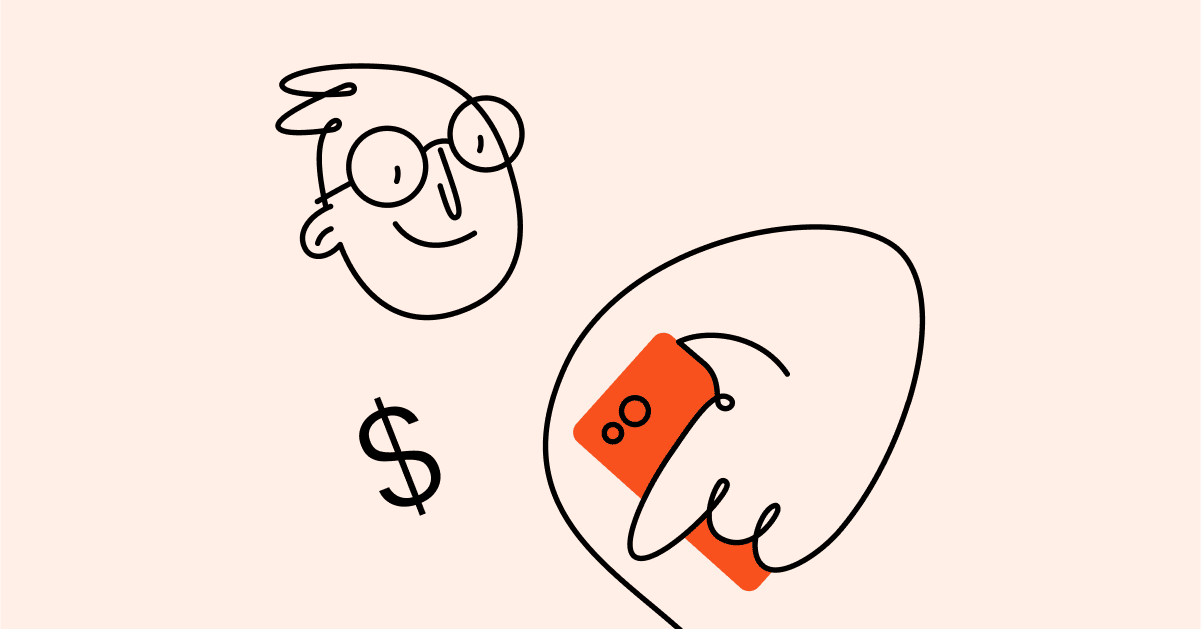 Thanksgiving: Should you run separate campaigns or gobble it together with the rest of your upcoming holiday deals?
The truth is, Thanksgiving is just as big of a spending day as other winter holidays. In 2020, online sales for Thanksgiving Day totaled $5.1 billion, according to research by Adobe Analytics — a 21.5% increase in sales from the previous year.
The same research also revealed that smartphones and tablets were vital for conversions. Adobe said $25.5 billion was spent via smartphone in November, up 48% over 2019.
Bargain hunters are ready to shop. So how can you get a piece of the pie? Here are 12Thanksgiving marketing ideas, organized by social channel, to take advantage of and boost sales this season.
Instagram
Instagram has over 1 billion users who spend an average of 53 minutes per day on the social channel. It's also a platform for product discovery, with 80% of users saying Instagram helps them decide whether to buy a product or service. Knowing this, you should create a solid Instagram marketing plan for this upcoming Thanksgiving.
Check out the following ideas you can replicate to get more leads and sales.
Create Conversation Starters for new followers
The Thanksgiving season may bring an increase in traffic to your Instagram profile. People could end up messaging your profile with questions about products, shipping, order updates, or requesting customer support.
Your best bet to manage the increase in messages is to set up Conversation Starters in Instagram Automation by ManyChat.
Conversation Starters are pre-filled buttons displayed to visitors who message your account for the first time. When buttons are tapped, customers begin a conversation with your business about the topic.
Businesses often turn common questions into a Conversation Starter such as, "Need help with a purchase?" or "Do you offer free shipping?"
The contact then engages with your brand through a predetermined automated conversation with your bot. These automated messages give people sought-after information quickly and easily, leading to more sales for your business.
Setup seasonal keywords
Now's a great time to start if you're not taking advantage of keyword automation in your ManyChat bot.
Keywords help keep the conversation moving with shoppers and help your bot understand when people ask questions outside the flow you've built.
When choosing keywords, think about what people will likely ask your bot around the holiday season:
What are your shipping times?
How can I return my order?
What are your latest deals?
How do I apply a promo code?
Another way to use keywords is to trigger Live Chat and notify a support person on your team. Once support receives a notification, they can enter a conversation with the shopper and help them with any problems, questions, or concerns.
Run an Instagram giveaway campaign with Story Mention triggers
Story Mention triggers let you reply to people who mention your brand in a Story. You could send a "Thanks for mentioning me!" note or start a conversation with someone through automation or Live Chat.
Shoppers are bombarded with ads during the Thanksgiving season, so surprise followers with a short, thankful message in their inbox using the Story Mentions trigger.
One fashion retailer, Roma by Rochi, saw a 741% lift in engagement and an 83% increase in reach while using Story Mention triggers during a giveaway campaign.
Run a Thanksgiving giveaway campaign and have followers tag you in a Story with their recent purchase to get the same results. Send them a participation coupon, ask them to join a loyalty program, or answer any product questions in your follow-up message.
Qualify leads and send them to a website
One challenge retailers face is getting social media leads to their websites to purchase — an even more challenging task during the chaos of the holiday shopping season. Shoppers can easily be distracted by competitor ads or content even if they seem to like your brand.
Chat marketers overcome this by qualifying leads inside Instagram Messenger before sending customers to their website or Instagram shop. Instagram Messenger is a more personal experience with fewer distractions.
Here's how to do it:
Publish your Thanksgiving content. Create holiday-focused Reels, run Instagram Lives, and post the same content you're already creating.
Use Instagram Automation to manage conversations. As people interact with your page, use tools like Comments Growth Tool or Story Mentions trigger to usher people into an Instagram Messenger conversation. And since it's mostly automated, you and your team can focus on other Thanksgiving campaigns and save time.
Ask qualifying questions. The questions you ask people depend on your business. If you're a beauty retailer, perhaps you run a "Find Your [Product/Item]" quiz to help people find the best products in your store.
Send to checkout. Once a lead is qualified, send them from Messenger to your website or Instagram shop to purchase.
There's no doubt your business will benefit from an Instagram funnel this season since it's one of the best ways to find new customers, engage with them, and encourage sales.
Learn more: How to Build an Instagram Sales Funnel in 2021
Run Story ads
Over 500 million people use Instagram Stories daily. It's become one of the best ways to interact with potential customers through ads and organic means.
More than half of people surveyed by Facebook say they purchase more products after watching Instagram Stories, making this feature a smart marketing tactic for your upcoming Thanksgiving campaigns.
Use Instagram Story ads to:
Promote a flash sale.
Spread the word about an upcoming event.
Run a list-building campaign.
Do a product drop.
Setting up Instagram Story Ads is easy. Remember to choose a campaign objective that matches your ad goal. For example, if you're promoting a flash sale, you'll want to run a Catalog sales or Conversion campaign. (Pro tip: Target high-value Custom Audiences based on your ManyChat CRM data or target lookalikes with a 4% and up similarity to find relevant customers.)
Messenger
Messenger by Facebook is the most popular messaging app in the United States, with over 130 million users. This makes it another great channel to promote Thanksgiving campaigns on. Plus, you can build them inside ManyChat alongside your Instagram campaigns.
Let's look at a few ideas you can take advantage of this year.
Build a Messenger-based gift guide
The NRF found that consumers spent about $998 on gifts in the 2020 holiday season, and most shopping was done online. Assuming shoppers continue the online shopping trend, they'll likely need help finding gifts for their friends and loved ones.
Create curated lists or gift guides to help shoppers get into the holiday spirit and make the shopping experience a little less hectic.
Gift guides are common tools for Thanksgiving marketing campaigns, and can get potential shoppers interested in your products, or at least be more inclined to check out what you're selling. Guides allow online retailers to offer products based on a shopper's needs, like budget and gift recipients' preferences.
There are a few key benefits to creating a gift guide in your ManyChat bot:
Make customers feel confident they are buying the right gift.
Increase average order value and make more sales.
Setup is easy in Flow Builder.
Need a little inspiration? Watch this gift guide video to help you build your gift list.
A conversational gift guide creates a personalized experience for shoppers, making it easy to find the best gifts by chatting with you in Messenger.
Offer gifts to your best customers
Thanksgiving is a holiday for sharing and giving, so why not share some love with your best customers by giving them a special gift, such as a special promotion, product giveaway, or a contest.
Focus on a few different high-value segments and create promotions specifically for those audiences, such as:
Customers with a customer lifetime value over $1,000.
Customers who spent $500 or more in your store during the last holiday season.
Customers who bought a specific product, so you can cross-sell a related product.
Customers who've left you good reviews in your bot or online.
Since these customers likely have a strong behavioral profile, you can offer relevant cross-sell opportunities and recover abandoned carts at a lower cost.
If you haven't started yet, begin building these high-value audiences in ManyChat by creating Customer Segments.
These segments make it easier to thank your customers come Thanksgiving. And a personalized promotion is always an intelligent way to kick-off sales and boost profits during the season.
Re-market to existing subscribers with sponsored messages
Facebook sponsored messages are messages you pay to send to everyone who contacted your Business Page through your Messenger bot or Live Chat. Use sponsored messages during the Thanksgiving holiday to reach an engaged target audience at a lower price.
"One thousand percent use sponsored messages during the holiday season," explained Lauren Petrullo, founder of Mongoose Media. "It's the most expensive time of the year for Facebook ads. The auction pressure is ridiculous. I cannot emphasize this more: Speaking to your audience will be the cheapest through sponsored messages."
Sponsored messages are also an excellent option for Thanksgiving promotions because they are easy to personalize and reopen the 24-hour messaging window for organic communication in Messenger.
For more tips and tricks on using sponsored messages in your Thanksgiving marketing strategy, read this Brief Guide to Facebook Sponsored Messages.
SMS
Instagram and Facebook aren't the only way to capture your audience's attention this holidays season. Make sure to tap into SMS (or text messages) marketing to build out your holiday marketing strategy.
Run a Thanksgiving holiday challenge
A fun and festive seasonal campaign you could run this Thanksgiving is a seven-day SMS campaign. Whether you call it a challenge or something else, make sure to provide a real solution to a real problem people have during the holidays.
For example, if you sell fitness apparel, run a 14-day workout challenge to keep people motivated over the Thanksgiving holiday.
Another idea is to help people relax and take some time for themselves. For instance, you could text daily reminders to meditate, do yoga, go for a walk, make a cool cocktail or dish — whatever ties in best with your brand.
Don't be afraid to add a little humor to your campaign, too. If your campaign is relatable, people are more likely to respond to it and enjoy the interaction with your brand.
For setting up this type of challenge, read How to Create a Free 7-Day SMS Challenge.
Flash sales via SMS
Flash sales are an easy way to drive revenue for your Thanksgiving campaigns. On average, they lift transaction rates by 35% and can help clear out older inventory. The goal is to create urgency and compel impulse shoppers to buy.
Cut through the noise this season by texting your customers rather than sending an email. Build your SMS list ahead of time, so you have a database of potential customers to contact.
Make texts eye-catching, provide clear value, and add images and emojis to SMS messages in ManyChat's Flow Builder to make them more appealing.
Omnichannel
Want to use all your marketing channels this holiday season? Tie them all together with an omnichannel marketing approach. Here are a few ideas on how to take your Thanksgiving marketing strategy to the next level.
Run a donation campaign benefitting a local charity
A donation or fundraiser campaign is another Thanksgiving marketing idea that can help you build customer relationships. It feels authentic and reminds people that your business shares similar values.
If you're an eCommerce store, support organizations that provide food and housing to families in need. If you have a brick-and-mortar, team up with local food drives, foundations, or volunteer organizations that focus on helping your community in some way.
Some Thanksgiving fundraising campaign ideas you could try are to:
Give a percentage of store profits to an organization.
Sell products created by the organization and give 100% of the sale profits back to the group.
Find a sponsor and set up a matching gift drive.
Create online "giving days" and encourage customers to donate during specific periods.
Set up a cashback for donations model where customers can earn points or cash if they donate.
To promote your fundraiser campaign, you can use a variety of different techniques.
Run Facebook or Instagram Stories ads to reach more people and garner interest in your campaign.
Send a promotional message to your SMS subscriber list.
Launch an email marketing campaign.
Publish a series of posts on your social media profiles.
Build a transactional flow and promote the campaign in your welcome message or main menu in Messenger.
If you're not sure which charity to donate to, ask your customers which organization they'd like to support this Thanksgiving season.
Launch an early Black Friday-Cyber Monday sale event
When's the last time you had a relaxing holiday season? You know, the kind where you don't have to shop for Thanksgiving meal ingredients, decorations, holiday gifts, clothing, etc.
Your customers also have a lot going on in November and will likely be bombarded with messages from other brands this time of year.
When you launch an early Black Friday-Cyber Monday sale event, you can help customers get all their shopping done early and offer different deals and discounts, such as:
Limited time offers.
Daily deals.
Mystery offers.
Subscriber specials.
Clearance sales.
Flash sales.
Buy one, get one (BOGO)sales.
Feel free to throw in any extra prizes or giveaways to encourage people to share the deal with their friends and family, and get a jumpstart on the holiday season.
For more inspiration on marketing through the winter holidays, check out this article on Black Friday Marketing ideas to reach more customers and drive sales.
Getting the most from your Thanksgiving marketing efforts
The more value you can give customers, and the more you communicate with them on their terms, the more likely they will support your business and buy from your online store.
Thanksgiving marketing is about sharing and caring for your customers. Meet your shoppers on the channel they are most likely using, add humor and empathy, and help solve their problem so they can have a relaxing holiday season — turning to you for their shopping needs.
How to use Instagram to build your list for Black Friday and Cyber Monday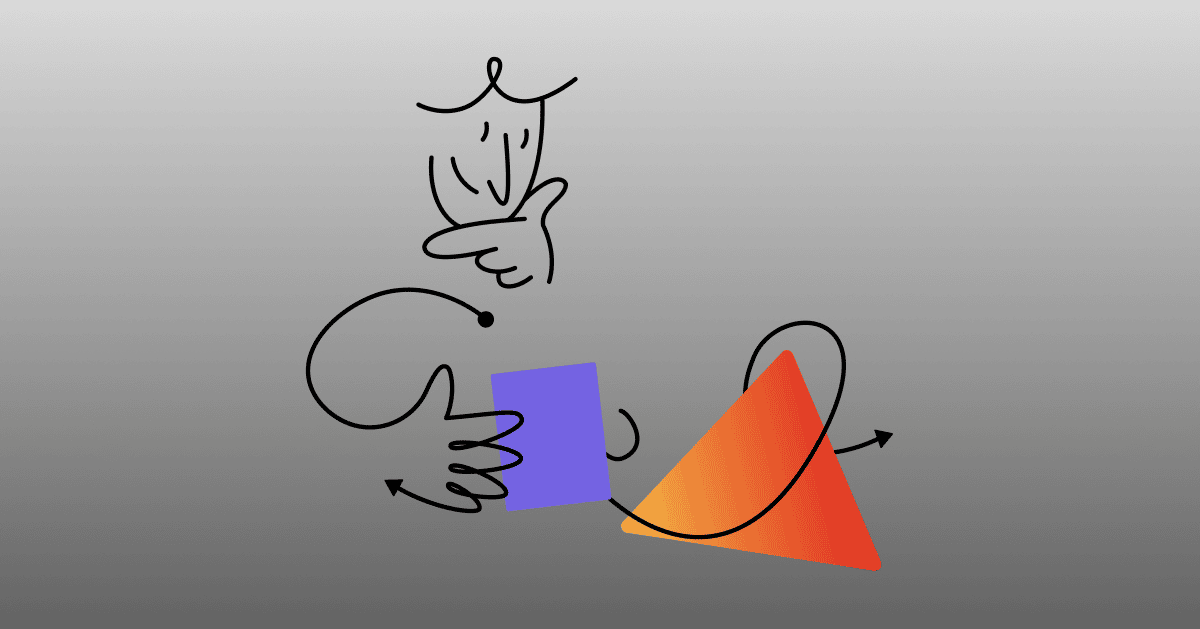 Instagram is one of the primary social media platforms shoppers utilize in their holiday purchasing journey. As many as 70% of consumers plan to research their holiday purchases online this year, and 81% of Instagram users use the social media app as part of their research.
With all these eyes on Instagram, it's the perfect time to leverage the platform to get more contacts for your list — whether for SMS, email, etc. — in preparation for the holiday season.
Why is marketing for Black Friday and Cyber Monday important?
In 2020, 36% of surveyed U.S. consumers planned to do most of their holiday shopping on Black Friday, continuing a well-established pattern going back many years. Increasingly, these shoppers are turning to the web. Last year, retail eCommerce sales surpassed $34 billion over Thanksgiving Day, Black Friday, Small Business Saturday, and Cyber Monday. Marketing for Black Friday and Cyber Monday sales is essential because the long weekend is the unofficial kick-off for the holiday shopping season for many consumers.
But with so many retailers and brands competing for consumer attention all at the same time, how can you stand out and capture your audience? Let's look at some ideas for successful social media campaigns during the holiday season that will help you acquire new contacts.
Black Friday and Cyber Monday social media campaign ideas
While it may seem like an impossible task, here are a few ways you can approach building your list to prepare for Black Friday and Cyber Monday.
Offer exclusives for those who opt into your list
Let's say you're already planning on offering a site-wide 40% off Black Friday sale. Drive people to your list by providing an extra 10% off for those who sign up to receive your content via email, SMS, etc. You can use Instagram DM Automation by ManyChat to help with your opt-in efforts.
For example, say you create a feed post encouraging users to sign up for your list. Your CTA could be, "Comment on this post to register and receive an exclusive deal." With our Comments Automation tool, any user that comments on your post will automatically get a like from your profile and a DM. This automated interaction puts them directly into your sales funnel, where you can collect their contact information and share an exclusive discount.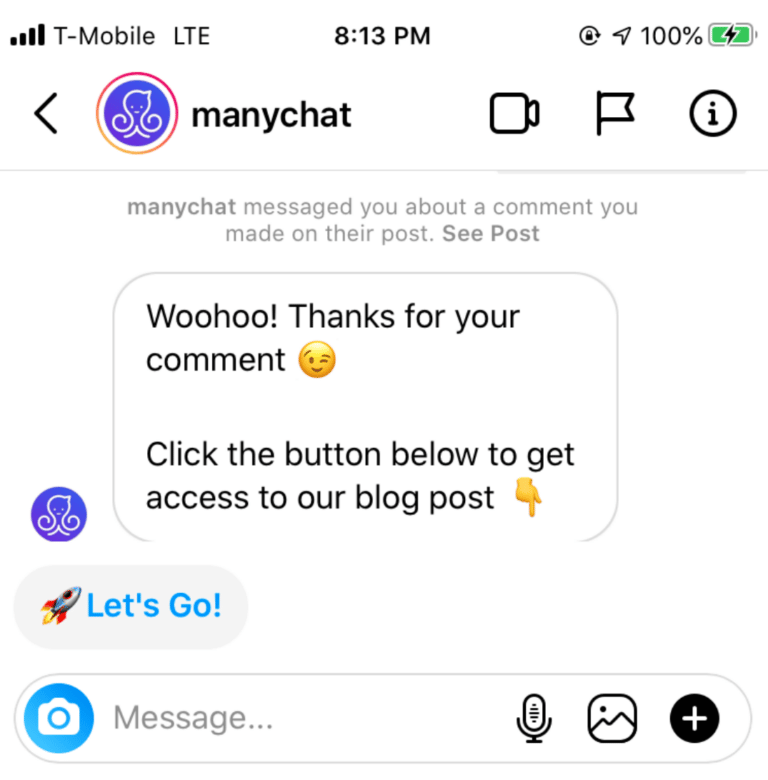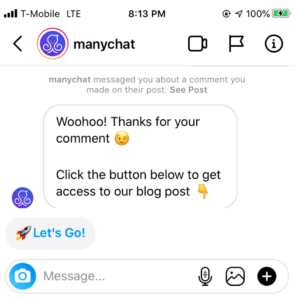 Help consumers plan
If an exclusive sale isn't in the budget, help potential customers who've already signed up for your list by showing them what's on sale and how much of a deal you're offering. This allows consumers to plan their holiday shopping ahead of time. You can also include an "add to calendar" option, so they don't miss your flash sale.
Giveaways and contests
Hosting a contest or a giveaway on your Instagram account is another way to acquire contacts for your lists, even after Black Friday and Cyber Monday. You can also use the Instagram DM Automation by ManyChat feature to capture user information via DM, collect contact information to enter them into the giveaway, and provide an exclusive coupon.
Creative Reels and Stories
Reels and Stories are great Instagram features that can grab user attention throughout the while year. Reels that show up on Instagram's Explore page can attract new followers and increase brand awareness, while Stories with interactive stickers can drive engagement.
Use the Story Reply trigger to automatically message a follower when they reply or react to one or all of your Stories. This is another way to drive engagement on the platform while also getting Instagram users into your sales funnel, where they can sign up for your list.
Using Black Friday and Cyber Monday hashtags for your Instagram campaigns
As you're preparing for Black Friday and Cyber Monday, research and use hashtags that will lure potential customers to your Instagram profile. Here are some places you can search for the right hashtags to use:
Instagram: Go to the search bar, click tags, and search for Black Friday and Cyber Monday tag ideas.
Influencer and competitor posts: See what well-known influencers and your business competitors use in their holiday-related posts.
Google suggested terms: When you search "Black Friday" in Google, what phrases appear in the related search? Those might make great marketing campaign hashtags.
Audience intelligence tools: Audience intelligence tools like SparkToro combine data across various social media platforms to determine what keywords your audience is most likely to respond to.
Once you come up with a list of hashtags to use, document them and test various hashtag combinations with your Instagram posts leading up to Black Friday weekend. See which ones perform best so you can continue to hone your social media strategy.
Thinking beyond Black Friday and Cyber Monday
Once you've created your Black Friday and Cyber Monday list, you can continue your targeted marketing efforts beyond the holiday shopping kickoff. Here are some ideas to keep the momentum going throughout the season.
Try different timing
If you've created a list specifically for Black Friday, you can repurpose it even after Cyber Monday has come and gone. Create content with messaging such as, "We're bringing it back for those who sign up" to snag additional registrations.
Holiday blog posts
If you have a blog on your website or online store, promote holiday-specific posts on your Instagram account. For example, share parts of your gift guide on Instagram and point users to your blog to get the complete version. You could even use an extensive gift guide as a freebie in exchange for customer contact information.
Although Black Friday weekend is a popular time for shoppers to participate in online sales, be strategic about your efforts to build your list. Although making your list is essential, quality matters more than quantity.
Your content will reflect it when you plan, and you'll have a solid contact list for Black Friday, Cyber Monday, and beyond.
Prep your Instagram account for the holidays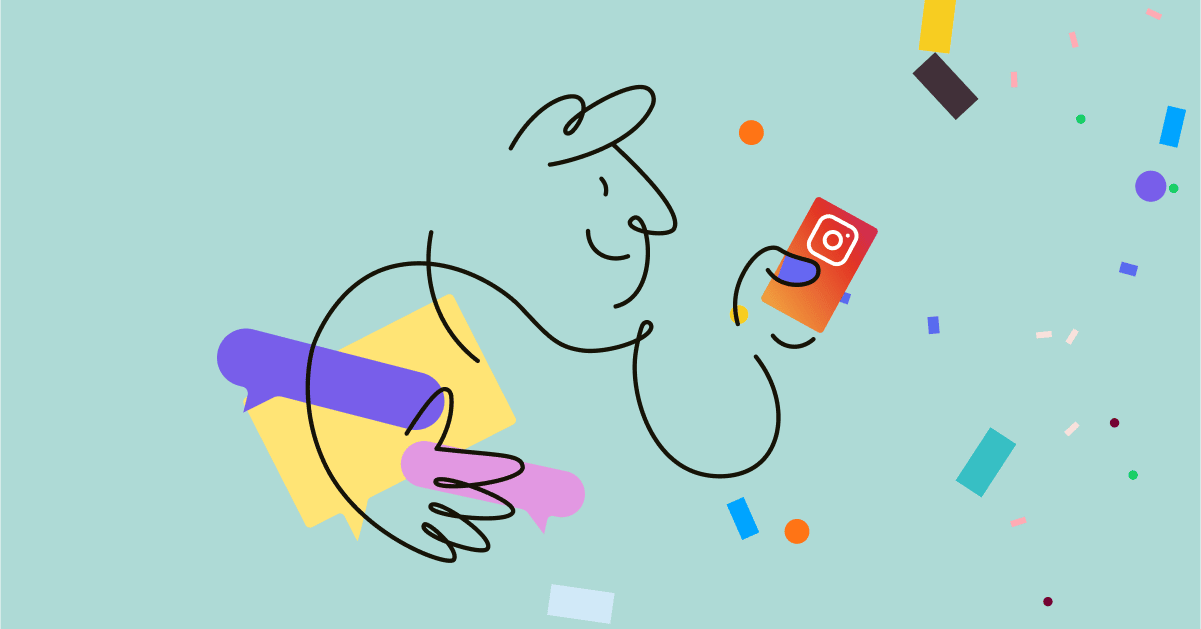 The holidays are almost here, so now's the perfect time to start preparing your social media accounts for the biggest shopping season of the year.
Planning your holiday Instagram marketing now means you'll have more time to perfect Instagram ads and content, and be able to focus on other pressing things. Here are the top things to do to get a jump on your Instagram holiday strategy.
Fill in your content calendar
Now's the time to start planning the content you're going to publish during the holiday season. Start by listing your holiday-specific goals, such as generating brand awareness or promoting a seasonal product.
Use a marketing calendar to outline the types of content you'll publish, such as specific photos for your Instagram feed, Stories, or IGTV videos. To ensure everything is spaced correctly, you can also decide when to post promotions and giveaways versus general holiday marketing content. After all, you don't want a week filled with only promo content.
Plan sales and product launches
Of course, you can always use your content calendar to internally mark dates for a big holiday sale and specific product launches. But why not start announcing what your Instagram followers can expect this holiday season?
Get your followers excited about upcoming sales, big promotions, seasonal bundles, or free shipping by dropping hints about what's to come. You can even prep your shoppable posts and Stories now, which allow Instagram users to buy items from your online store in fewer clicks.
Though it may seem early, chances are customers are already thinking about the shopping season. Announcing your plans now is also a great way to get on customers' radar who go into the holiday season with a game plan for their shopping lists.
Create holiday messaging and graphics
Now's also the time to start creating the visual assets you plan to publish during the holiday season, such as graphics, images, videos, GIFs, infographics, or even a holiday gift guide. These assets could be for sales or promotions, while others may focus more on brand awareness or engagement.
Depending on your brand, you may also want to build graphics to create a festive profile. You could update your profile picture or spruce up your cover images.
Aside from prepping graphics, you can also pull together your holiday messaging, including taglines, captions, and video scripts. Find creative ways to be genuine about the holiday season while also including your brand.
Research relevant holiday hashtags
Including the proper holiday hashtags will help increase your reach and engagement. Research effective hashtags now so you'll have them at your disposal for use in your graphics, captions, and Stories.
Instagram posts with at least one hashtag get nearly 13% more engagement than posts that don't use any. Utilize hashtag research tools, such as Sprout Social or Tailwind, to compile a list of ones that make sense for your brand and audience.
Consider using hashtags for novelty holidays during the season, too. For example, National Brownie Day and National Cocoa Day are both in December. If it makes sense for your brand, publishing content around an obscure holiday is clever, fun, and you can create additional promotions around them.
Be ready to answer questions
Since more people will be shopping during the holiday season, you're likely to see an influx in questions about sales, product information, shipping dates, and order statuses.
There are a few different ways you can prepare for this. If you have a dedicated team or individual who handles Instagram engagement, ensure they have the information and resources to answer any questions that hit the inbox.
Consider using ManyChat to handle Instagram conversations. With Instagram Automation by ManyChat, you can automate responses to common questions and customer concerns. You can also escalate high-priority issues to live agents, assign conversations to team members, capture impulse-purchase intent, and respond quickly to customers, all from one dashboard.
Decide how to give back
Giving back at any point in the year is essential, but it's especially on top of mind during the holiday season. Now's the time to start brainstorming ways to be charitable this year and maybe even include your Instagram followers. Here are some ideas:
Donate a percentage of your holiday revenue to a cause. This is a great approach that encourages customers to shop with you and helps them feel good about where their money is going.
Donate your products or services to those in need. This would be a suitable option if you have a physical store or actively participate in your local community.
No matter how early it may seem, getting ahead of the holiday bustle is never a bad idea. Set aside a budget, brainstorm creative ideas, fill in your content calendar with sales and promotions, and prep to provide customer service.
How to prepare Instagram campaigns for the holiday season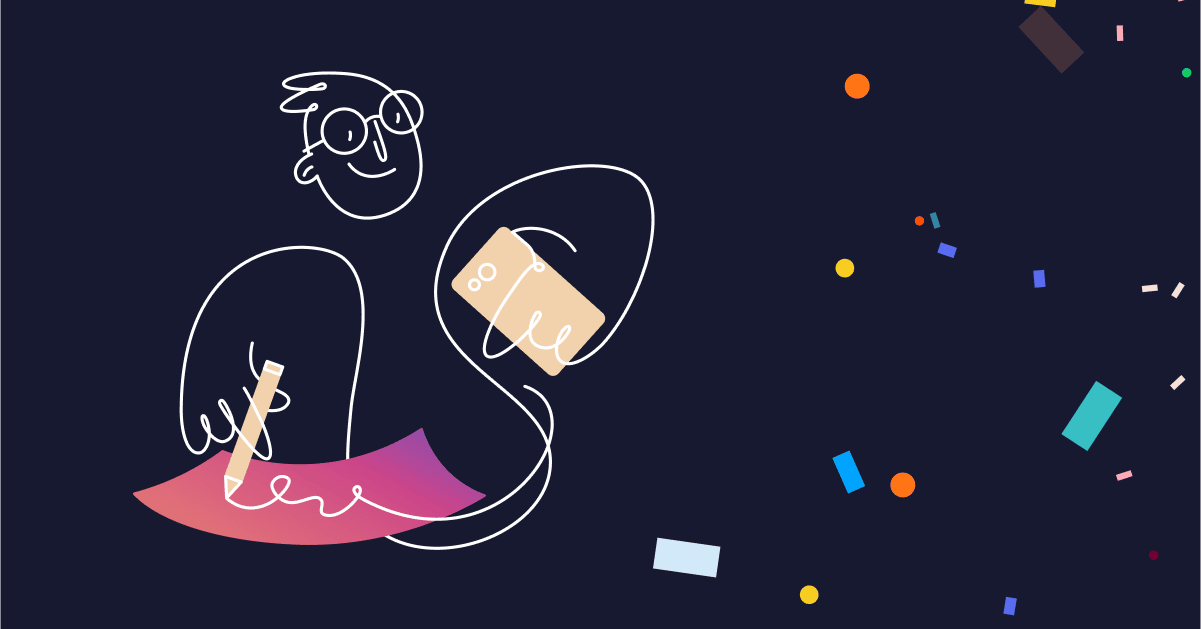 For many, the holiday season is the most wonderful time of the year. But for social media marketers, it's one of the most stressful.
Consumers are spending more and more each year during the holiday period. Americans alone spent a record $188 billion in November and December 2020.
Instagram is one of the primary social media platforms consumers rely on in their holiday purchasing journey. Data shows that 70% of consumers plan to research their holiday purchases online, and 81% of Instagrammers use the social media app as part of their research.
So, how do you prepare your business's Instagram profile for Black Friday, Cyber Monday, Thanksgiving, and Christmas? This guide shares the answer.
When should I start preparing my Instagram holiday campaigns?
Sure, it's good to be reactive — especially on social media. If you see an opportunity to get involved in a trending conversation, it's great to have the flexibility to jump in and add to the conversation. But when it comes to the holidays, being proactive is the way to go. Planning out your Instagram holiday content well in advance gives you time to update, amend, and edit your scheduled posts in the lead-up to the holidays.
Many marketers start planning their seasonal content up to six months in advance, and with good reason. Research shows that 56% of people plan to complete their holiday shopping before December, so if you're promoting your products as gifts, you need to take this into account.
Take a look at seasonal sales data from last year to see when you usually see an increase in holiday orders, and survey existing customers to ask when they start searching for Christmas gift ideas.
Shoppers in some industries start planning holiday purchases earlier than others. But as a general guideline, start planning your holiday Instagram campaign around July, with the goal of scheduling content in early November.
How to plan an Instagram holiday campaign
When it comes to social media content over the festive period, preparation is key to your success. Here's how to ensure you're all set for a successful Instagram campaign for the holiday season.
Decide on a campaign goal
At the heart of your Instagram holiday campaign should be an overarching goal or target. What do you want to achieve from your strategy?
For many businesses, the holiday season is about capturing sales and revenue. And it makes sense since this is a period when many consumers are looking to buy holiday gifts. In this case, it's easy to judge success on metrics like leads, sales, and revenue generated.
But sometimes, it might not be about sales and revenue. The holiday season is a great time to increase your Instagram engagement and grow your follower count, especially in specific industries. The business-to-business (B2B) product and service space, for example, might not be in demand at this time, but you can still take advantage by creating content that excites and engages your target customers.
Create an offer or landing page
To capture sales, sign-ups, or leads from your Instagram holiday marketing campaign, you need to have a destination for potential customers to go.
Create (or resurface) a dedicated page on your website to drive Instagram users to. This might be a sales page for Black Friday, a gift guide, or an email sign-up page if you're trying to get leads.
Instagram only allows brands to add one link in the bio on their profile page. However, tools like Later and Campsite act as a mini landing page for Instagram users to visit different pages from a single link.
Once at this stage, prepare URLs for any holiday-related pages you're directing users to. You'll need these to add "swipe up" links in Instagram Stories and any paid ads you run.
Plan your holiday content calendar
Next, it's time for the main event: creating your Instagram holiday content.
Instagram is, first and foremost, a visual platform. So it's super important to share engaging visual content through either images or video. There are no rules per se, but your content should look consistent so it's easy to recognize your brand (this might be through branding and design or the actual photography style).
Instagram offers a range of content formats to help you reach and influence your followers. Let's take a look at Instagram holiday content ideas for some of the most popular.
Use carousels to tease holiday promos
If you're releasing new products or promotions throughout the festive period, an Instagram carousel is the ideal format to showcase them.
You can share up to 10 images or videos with a carousel, teasing promotions on certain products, or create gift guides for last-minute shoppers.
Real Techniques, for example, uses Instagram carousels to tease new Christmas products. It builds anticipation and encourages engagement by announcing the new product on the final slide — the one proven to get the most engagement.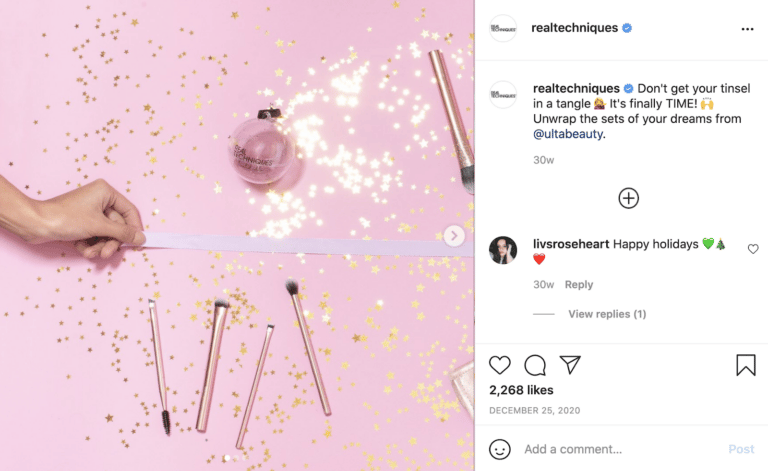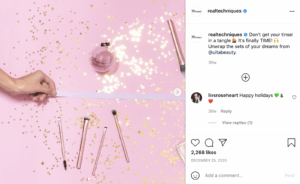 Pro tip: Create an Instagram Shop to tag products you're sharing in your festive content. That way, you can create shoppable posts for users to watch the video, browse the product, and buy it — all without leaving the app.
Use Reels to create content advent calendars
Instagram Reels is a newer feature you can use throughout the holiday season as well. Reels are short, 30-second videos you can use to shout about holiday-related promotions.
Drive engagement over the holiday season by creating an advent calendar content series that gives products away each day leading up to Christmas. Encourage followers to enter by commenting on your Reel and tagging a friend.
This method works primarily if your holiday campaign goal is to improve brand awareness. By only entering the people who comment on your Reel, you're giving them a reason to introduce their network to your brand.
Get people in the holiday spirit with Stories
Data shows that more than 500 million users use Instagram Stories each day. Almost a quarter swipe up on a link in a brands' Instagram Story. That means you can drive traffic and sales from your Instagram holiday strategy, and potential shoppers will visit your site when they're ready to buy.
Make your Instagram Stories engaging by:
Using holiday-related stickers.
Reposting user-generated content (UGC).
Running a special holiday-themed giveaway, such as a gift card or limited-edition bundle.
Pro tip: If you're running a holiday giveaway on Instagram, configure ManyChat's Instagram Automation to collect your lead's email address. Encourage followers to DM a keyword — like "giveaway" — and give an automated, real-time response to ask for their email address. This helps you build a list of giveaway entrants and retarget those who don't win.
Write an engaging holiday-related caption and CTA
Granted, Instagram is a visual-heavy platform, but there's more to posting engaging content than a visually appealing image.
The caption of your content is a hugely important factor in how your audience receives your content. Most people pay attention to captions, with more than a third (35%) saying they always read them.
Treat your caption as a mini CTA for someone to interact with your posts. Push them to leave a comment, like, or share your post with their friends. The more engagement you have, the greater chance Instagram's algorithm places your content higher in a follower's feed.
It's also worth noting that when writing your caption, consider your brand tone of voice. Write in a way your followers are accustomed to. Get people excited about the things you're sharing via the caption, and give them something to do next.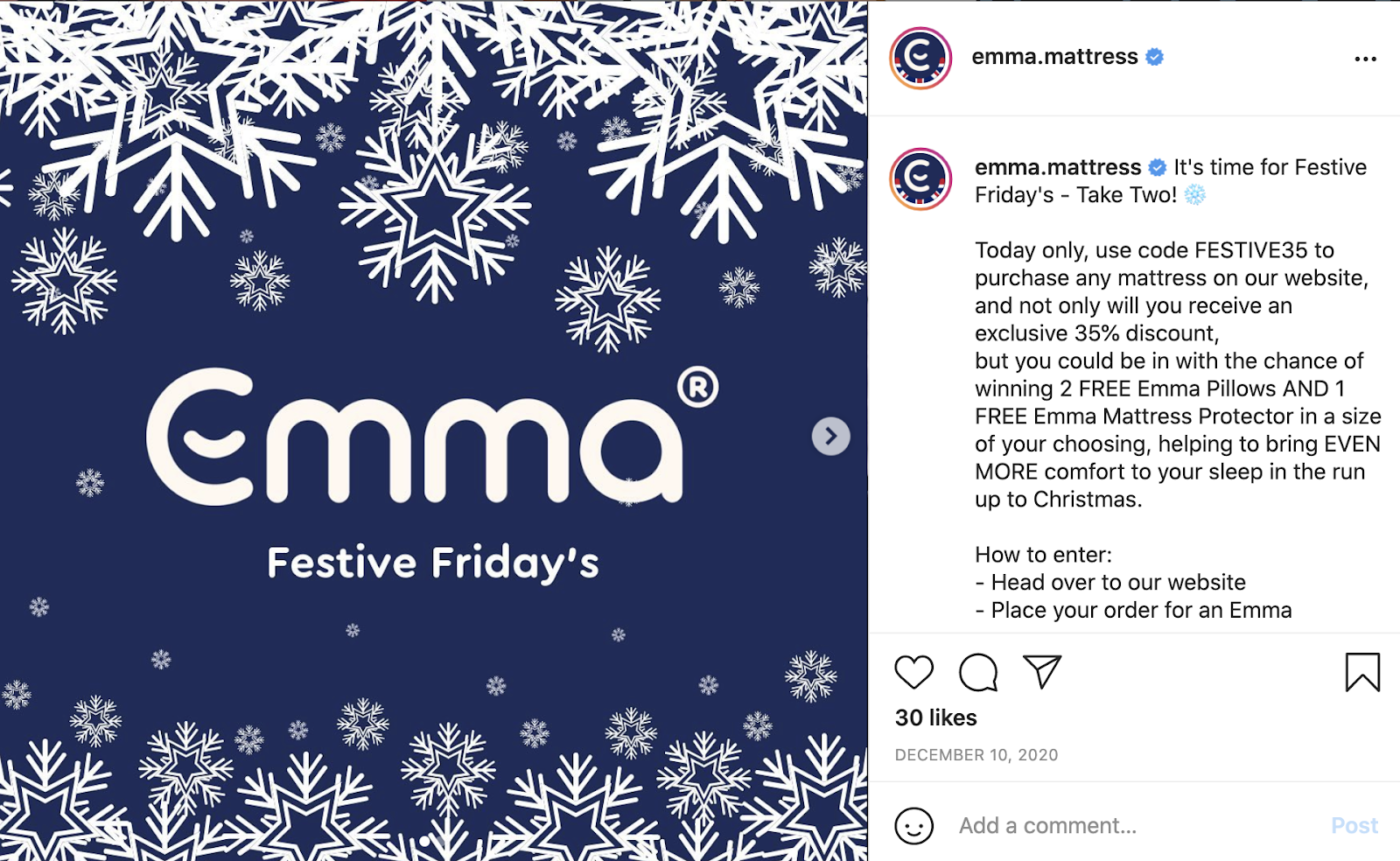 Use holiday hashtags in your posts
Hashtags are a vital part of your Instagram strategy. By adding them in the caption or first comment, you'll have the opportunity to reach people who don't already follow your business's Instagram account.
Use popular festive hashtags in your holiday content to drive further reach. Some of these include:
#holidays
#christmas
#holidayseason
#christmastime
#christmasgifts
Also, look to include more niche hashtags that are hyper-relevant to your industry, products, or services. If you sell DIY products, use hashtags like #seasonaldecor or #christmasdecorating. A clothing retailer might showcase some products from their eCommerce store using hashtags like #partydress.
Experiment with creating your holiday-related hashtag, too. Coca-Cola's infamous #The HolidaysAreComing hashtag has more than 35,000 tags on Instagram. The same goes for Starbucks' #RedCupContest, which starts building momentum around fall.
The best part? You don't have to have substantial legacy campaigns to capture holiday shoppers on Instagram. Fashion retailer Cluse created their festive hashtag, #MerryCLUSEmas, to showcase their products in the build-up to the holidays.
During the holiday season, Instagram users tagged the brand and used the hashtag in their posts, featuring their watches as part of their holiday outfits. The hashtag has been used over 2,600 times, generating superb brand awareness for the retailer.
Commission influencers in advance
Influencers are a powerful way to get your brand message and products in front of your target audience. Some 87% of users say an influencer has contributed to them making a purchase; hence, the influencer marketing industry is set to be worth $15 billion by 2022.
Brands can rely on an influencer's engaged audience during the holiday season. Schweppes, for example, partnered with influencer Em Sheldon to post a short video of her using the product.
​​When partnering with influencers during the holiday season, remember to give them as much notice as possible. It's likely their busiest time of the year, too; and to keep their audience's trust, they'll be cautious about how many brands they partner with over such a short period. Reaching out early will help you secure a spot.
Related Post: Cold Emails: 5 Tips for Contacting Influencers
Schedule your Instagram content in advance
Once you've created your content, crafted engaging captions, and have your holiday posts ready to go, it's time to schedule them.
Scheduling Instagram content in advance — with tools like Buffer, Hootsuite, or Sprout Social — helps to alleviate stress during the holidays. You don't need to worry about remembering to post your content manually over the festive season. It also frees up time to concentrate on other tasks during a busy period for social media marketing teams.
You can also use Instagram DM Automation by ManyChat to set up automated responses and ensure followers aren't left hanging when they contact you. Upload answers to your FAQs, such as product availability, size, or shipping, and give potential holiday shoppers an immediate answer.
It's time to start planning your Instagram holiday campaign
It's never too early to start planning your Instagram holiday campaign. Use various content formats, lean on seasonal hashtags to increase your reach, and schedule content in advance to take the stress out of holiday marketing.
Whether you're preparing a seasonal campaign to reach new audiences or generate sales, the holidays are one of the most critical times of the year for eCommerce businesses. Make sure you're prepared by planning content for your social channels in advance.
6 Ways Instagram can highlight your charitable efforts this Thanksgiving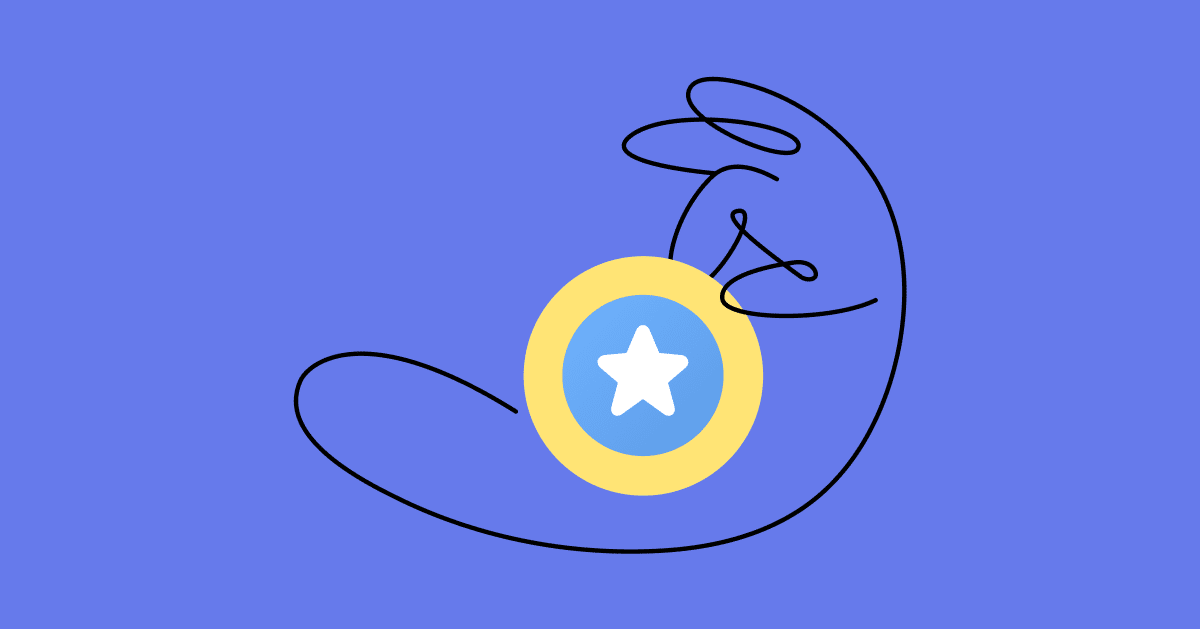 The holidays are fast approaching and, for many individuals and businesses, it's the time to give back. When a company "gives back," consumers support more than just the business when they purchase.
More shoppers are looking for brands and products that make them feel good. And when a brand they support gives back, it makes consumers feel like they're doing good. In 2020, 30% of consumers said they were looking for sustainable, eco-friendly products made in their country or that supported social justice issues or a charity.
In 2021, as many as 43% of online shoppers in the U.S. said a brand had to align with their personal values to gain their trust.
You know your audience and brand best, so you can decide the parts of your charitable efforts you want to share on social media and what is best kept private. However, if your brand is passionate about a cause, it's likely your audience will be, too.
So, how can you highlight your charitable causes on Instagram (or any social media platform, really) this Thanksgiving? There are a few approaches you can take.
Share the reason behind your cause
Today's consumer cares about where their money goes. As a result, many brands use social media to share the cause they're supporting (just remember to be authentic when you disclose your charitable efforts on Instagram).
Is your cause part of your company mission? If so, it's an easy tie-in for social media posts. Create content that explains the company mission and why the cause is core to it. You can also add mission-backed details to your profile so every user who visits can read them.
Sharing why your brand supports a specific cause and organization lays a strong foundation for getting customers and social media followers interested and involved.
Invite your followers to get involved
Once you divulge the reason behind your charitable efforts, you can invite your Instagram followers to join you. There are a few different ways to approach this, such as:
Encouraging users to donate on their own via the Instagram Donation Sticker.
Using hashtags to spread the word and encourage your audience to share and tag related content related to giving back.
Getting customers to purchase a specific item or make a donation on a particular day that gives back to a nonprofit (more on this in a bit)
An exclusive item, a hashtag, sweepstakes, a fundraising event, etc., can all create a feeling of community among your audience. You can implement this strategy any day, but you should really plan it for Thanksgiving, Black Friday, or Cyber Monday to capitalize on more online shoppers.
If your audience starts to publish posts related to your goal of giving back, reposting user-generated content (UGC) on your Instagram account can increase awareness of your cause and efforts. UGC encourages even more participation and drives energy toward your charitable campaign.
Our partnership with Instagram can help you stay on top of your interactions within the platform with minimal effort on your part. Using ManyChat's Comments Automation, you can automatically like a user's comment, reply to it, and send a DM within seconds. The Story Mentions trigger also instantly responds to everyone who mentions your account in a Story.
Create excitement about giving back
Regardless of whether you want your audience to participate in a fundraiser, you can get them excited about your giving campaign by using features specific to Instagram, such as the Countdown Sticker or Reels.
The Countdown Sticker is a feature within Instagram Stories that counts down to a specific event you set, such as a donation day. The Sticker also allows viewers to subscribe to the countdown and get a reminder when the event is happening.
On the backend, you'll be able to see how many people subscribe to the Sticker, so you have an idea of how much interest it generates (in case you're keeping track or stocking for a specific item or number of tickets).
Instagram Reels showcases short-form video content (ranging from around 15-seconds to a minute) and can be a fun way to share original content with Instagram users. Reels has editing tools such as stickers, text overlay, filters, and audio clips to help make your videos engaging for viewers.
Use Reels to share information about the nonprofit you support or the change a donation can help make a reality.
Partnering with an influencer is another way to build excitement and bring additional awareness to your cause. Followers are more likely to participate if they see influencers they admire promoting your charitable efforts.
Offer exclusive products and limited-time deals
Exclusive products or limited-time deals create a sense of urgency for buyers, giving customers a reason to buy from your business.
Online clothing boutique Talulah sold exclusive branded hoodies and sweatshirts for 24 hours as a fundraising event, raising $50,000. Talulah only sells these items a few times per year, and the proceeds are always solely meant for charity. Not only does this type of event make customers feel good about their purchase, but they get an exclusive item — a win-win situation.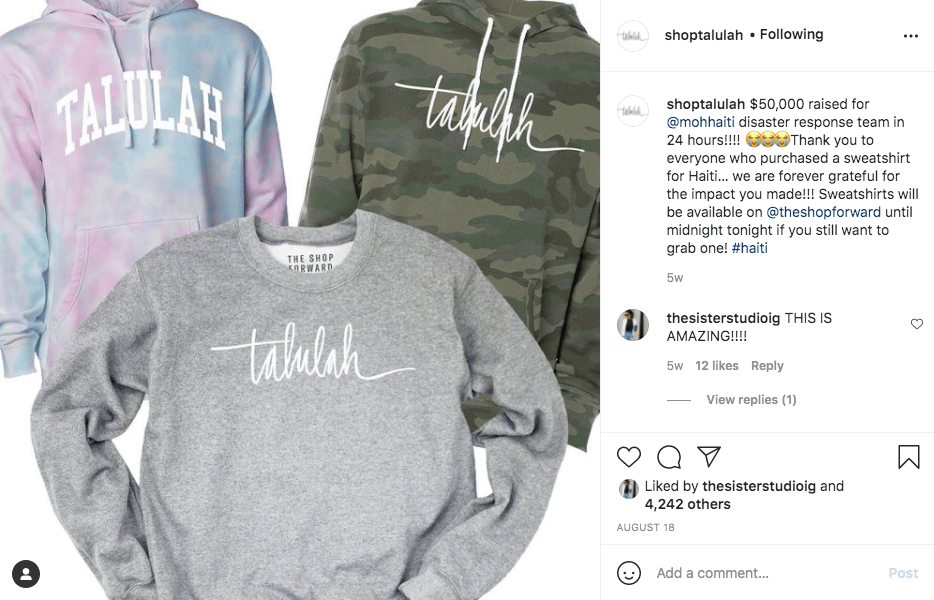 It may seem risky to offer a limited-time deal or an exclusive item, since it may sell out, but this encourages your followers to keep tabs on your brand, so they don't miss the offer. (And those who weren't able to snag a purchase will be extra motivated the next time around.)
Keep it all in a Highlight
No matter how you decide to share your charitable efforts, it's wise to store all communication in a Highlight on your Instagram profile. When you feature content on your Instagram Story, it disappears after 24 hours. However, when you create a Highlight, in this case, one that's specifically for charity-related content:
Anyone who visits your profile can view it at any time, which is helpful if, for example, they're trying to remember when last year's exclusive merch drop was.
It serves as a curated collection of charitable content that adds to your authenticity as a brand.
Any links and stickers within the Story remain active.
You can continue to build on the Story (and add multiple Highlights if you exceed 100 Story slides) to document a visual history of your efforts.
Share the impact
Demonstrating how you're supporting a cause is essential for building a community that trusts and respects your values. Communicating the amount of money, goods, or services you've donated allows people to see the change they're helping to effect. Plus, it encourages more people to take part in it next time.
No matter which elements of your charitable efforts you choose to share on Instagram, remember to keep the focus on the cause you're working for. People will see right through you if you make your posts too marketing-centered. The more awareness you can raise, the more people you encourage, the more your efforts will help make the world a better place.
Instagram holiday sales strategies that work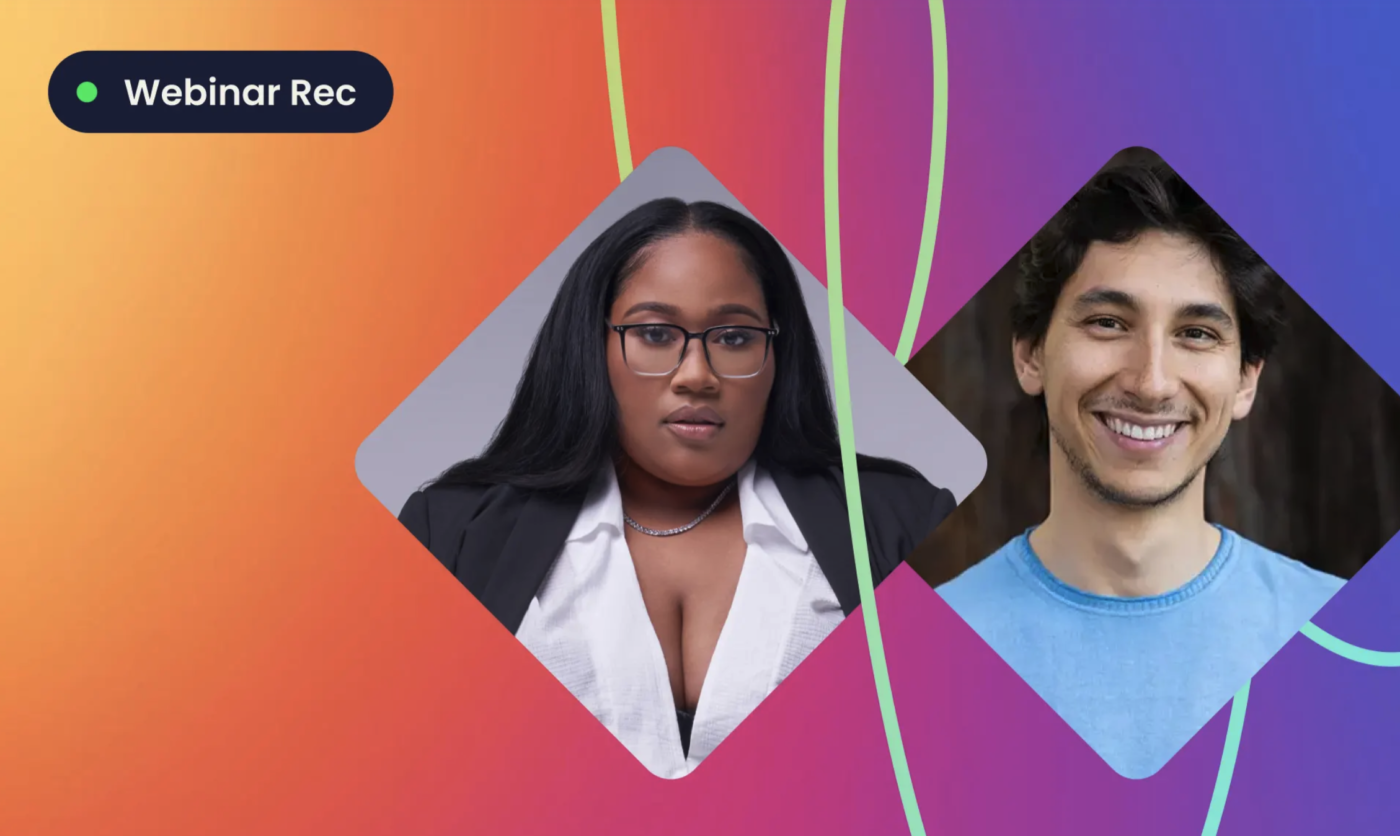 Watch our expert speakers Marketing by Monrae and Mike Yan (CEO and co-founder of ManyChat) to learn how to crush holiday sales.
This webinar replay is jam-packed with information on how to increase revenue this holiday season using specific sales strategies, along with Instagram Automation and ManyChat.
Watch the following replay to learn how to succeed on Instagram and use your newfound skills to end 2021 with a bang!
Download our holiday templates
Ready to get into the holiday spirit and download our festive templates? Let's go!
Once you click Download, you'll see our holiday templates for:
Holiday sales
A Holiday giveaway
If you're looking for templates specific to Black Friday, take a look at these.
Remember, you can edit the text and images to make these templates fit your business needs!
We hope these templates brighten your holiday season and help you get the most out of your marketing strategy. If you're looking for even more free, pre-built options, head over to the ManyChat Template store.
The contents of this blog were independently prepared and are for informational purposes only. The opinions expressed are those of the author and do not necessarily reflect the views of ManyChat or any other party. Individual results may vary.