How Roma by Rochi Saw a 741% Lift in Engagement Using Instagram Automation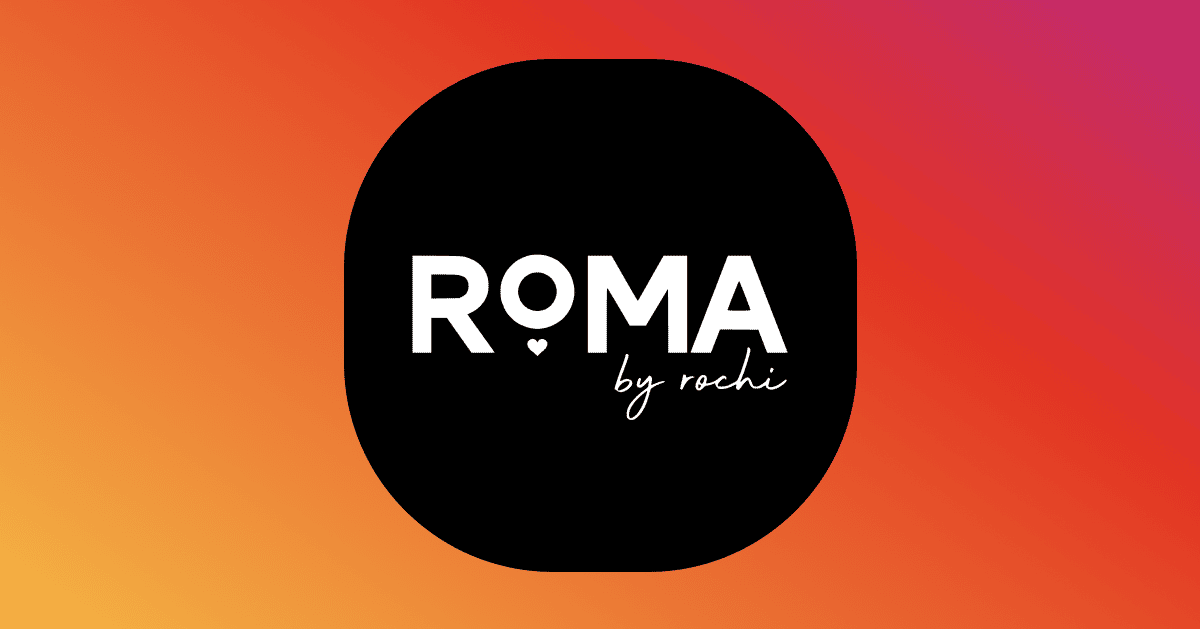 Overview
Roma by Rochi is a brand that enables women to express their personal style. With just one retail store in Mar del Plata, Argentina, the brand's popularity has grown to a new level on Instagram thanks to its in-house Instagram star, Rochi, and attractive collection of trend-led pieces available for sale to fans (whom the company refers to as "Diosas," or goddesses).
Roma by Rochi collaborated with ManyChat Marketing Partner ChatBlender to run a giveaway that used Instagram Automation to connect and engage with the brand's following, resulting in a 741% lift in engagement and 82% increase in reach in one week.
Results
741% lift in engagement
4,470 emails captured
43,000+ post comments
6,000+ new followers on Instagram
Challenge
Roma by Rochi generates significant engagement on its Instagram profile from Story mentions, comments, and likes. The brand ran "tag and like" giveaways on Instagram regularly but couldn't directly qualify how engagement impacted its bottom line.
Since Rochi by Roma had seen great success building brand awareness through Instagram, the boutique retailer wanted to get more from its efforts. The team turned to ChatBlender for help.
Goal
Roma by Rochi wanted to run a more efficient giveaway campaign that could increase social engagement, build meaningful relationships with followers, and link results to sales.
Approach
A catchy Instagram post. The brand published an appealing organic Instagram post that promoted its current giveaway promotion. To enter the contest, people had to message the brand's profile with the phrase "SORTEO" (which translates to "lottery" in English).
Keyword automation. When a fan sent a message that included this word, it kicked off a conversation with the brand and entered the user into the contest.
More giveaway entry chances. Participants could increase their chances of winning by completing different tasks on Instagram. For example, if a participant gave their email address, they'd receive another five "chances" (points added to their score). The team used User Inputs to collect this information and sent it to a Google Sheet to log the data.
Story mentions. The campaign encouraged entrants to share user-generated content on their Stories and mention Roma by Rochi to garner more chances to win. Using ManyChat's Story Mentions Trigger, the brand responded to each Story mention automatically, engaging with followers and building more hype for the giveaway without lifting a finger.
Lots of personality. Automated responses do not have to be boring. The whole experience was designed to be 100% on brand, a natural extension of what the followers were used to seeing from Rochi.
Driving engagement with Instagram Automation
Roma by Rochi partnered with Gustavo Boregio and Stephen Bradeen of ChatBlender to build a giveaway campaign that would encourage social shares and acquire lead information the retailer could use for future omnichannel marketing efforts.
The campaign employed a variety of Instagram Automation features, including Keyword Automation and Story Mention Triggers. It followed a three-step process:
1. One organic Instagram post promoting the giveaway
The brand published an eye-catching image to attract potential entrants. People interested in the giveaway needed to message the brand the term "SORTEO" to enter.
2. Automated follow-up response
Once users messaged Roma by Rochi, an Instagram Messenger bot automatically entered them into the giveaway.
It's very difficult to delegate my Instagram DM's, but at the same time, it's harder and harder to keep up with all the messages. With #RochiBot, I can be assured that the answers are exactly as I want them.

#RochiBot has taken on a life of its own and has become a friend to our Diosas. They just like to talk to RochiBot and wanna come back and do it again! I'm simply in love with #RochiBot!"

— Rochi
3. Multiple chances to win
ChatBlender designed a conversation that offered entrants opportunities to score additional chances to win. One way to earn another opportunity was by mentioning Roma by Rochi in an Instagram Story. This particular tactic resulted in over 8200 mentions for the brand in under one week!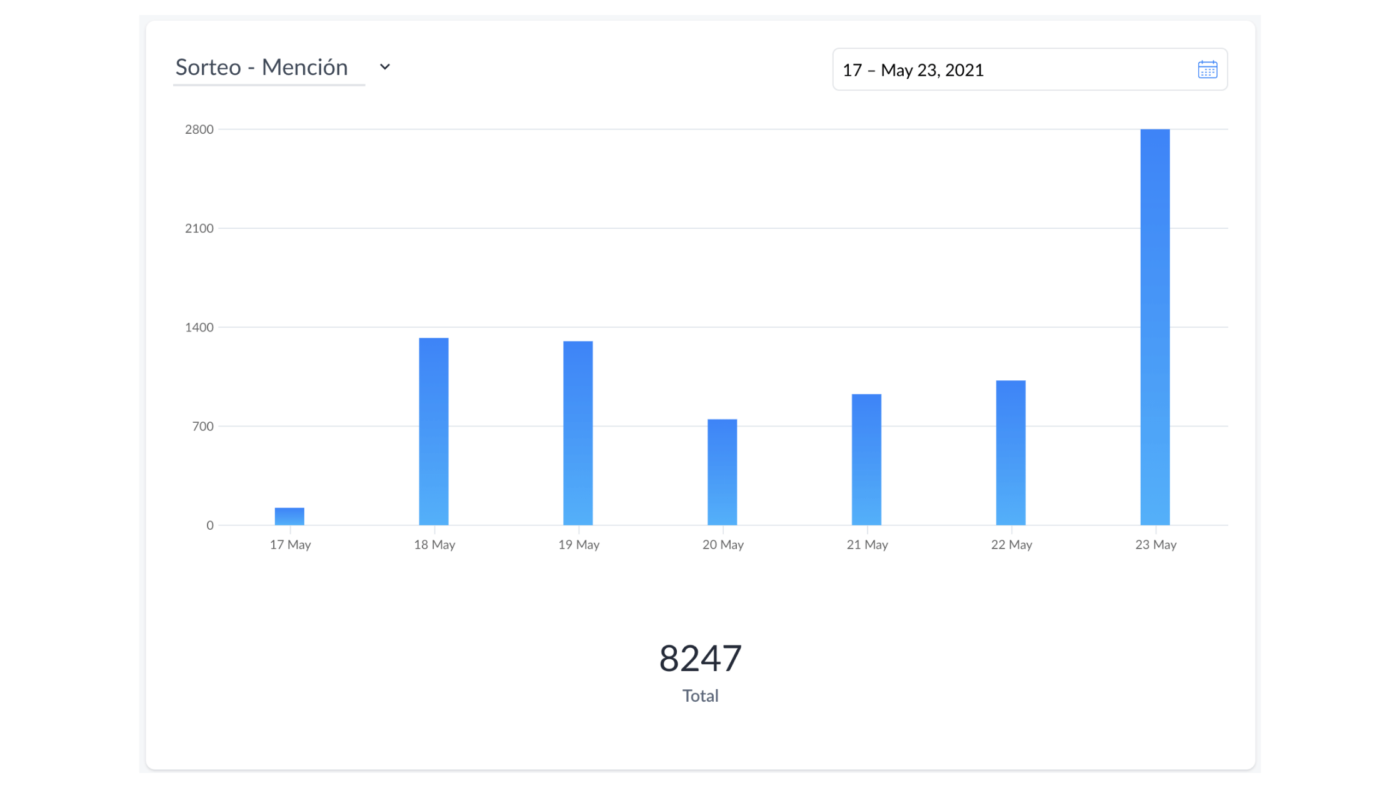 ChatBlender used the Story Mentions Trigger to follow up with excited fans and further engage with them. This proved to be an effective way for Roma by Rochi to connect with followers, track mentions on Stories, and identify brand ambassadors for future campaigns.
I was amazed to see how many followers actually bought into the 'competition'. Several Diosas took pics with their entire wardrobe to build up Story mentions points! I'd never seen this amount of UGC (user-generated content) before.

— Gustavo Boregio, co-founder of ChatBlender
The brand took advantage of ManyChat's ability to track custom conversions, gather information, and add all the data to its database. The team sent information to a Google Sheet so they could see who had interacted with the giveaway and how many tasks they completed.
Conclusion
Roma by Rochi's ongoing campaign positively influenced its Instagram engagement and lead generation process. Results (which exceeded previous "tag and like" giveaway campaigns) include:
741% lift in engagement
Over 6,000 new followers on the Instagram
Over 43,000 post comments
Over 4,470 emails captured
Grow your Instagram following and make sales with Instagram Automation by ManyChat.
About the Agency:
ChatBlender is a marketing agency that specializes in lead conversion. They work with eCommerce companies looking to scale and grow their business through intelligent automation and conversational design. The Roma by Rochi Messenger bot was designed by Gustavo Boregio and Stephen Bradeen of the ChatBlender team.
The contents of this blog were independently prepared and are for informational purposes only. The opinions expressed are those of the author and do not necessarily reflect the views of ManyChat or any other party. Individual results may vary.