Instagram Story Ads: A Complete Guide for Beginners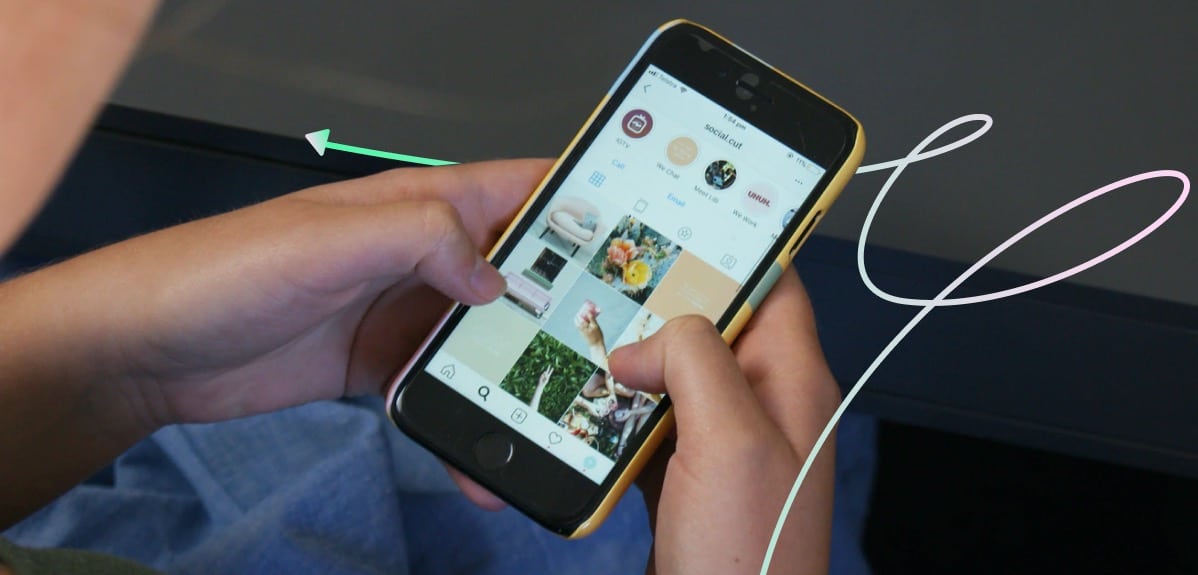 Stand out from the crowd and get ahead of your competition with attention-grabbing, engaging digital ads: Instagram Stories ads.
With so many platforms to advertise on, marketers are turning to Instagram Story ads more so than ever before.
In fact, according to Facebook, 96% of U.S. marketers surveyed plan to continue using Stories ads over the next six months, and even though Instagram Stories launched less than three years ago, over 70% of Instagram accounts now use them.
As the way people share stories and information continues to grow, there's never been a better time to launch your first Instagram Story ads campaign. Factor in Instagram's powerful ability to help shoppers make buying decisions, it's clear why so many big brands regularly use Story ads to reach new customers.
If you're not familiar with Instagram Story ads, don't sweat it. This beginners guide will walk you through how these ads work, how to set them up, and what you can do to get the most out of your Instagram marketing. 
Are Instagram Story Ads right for your business?
While Instagram Stories have only been around for about three years, it's become a big part of what makes the social media platform popular. When considering over 500 million people use Instagram stories each day, it's clear Stories are a good opportunity to get in front of the right audience.
Instagram Story Ads generally work well for businesses who have an active presence on Instagram to begin with:
eCommerce
Fitness
Restaurants
Marketing and design agencies
Beauty
Fashion
Home decor
Of course, these aren't the only industries that launched an Instagram marketing campaign and see incredible results. It just may require a new creative approach and refined targeting to reach people who will buy your products or services.
Are Instagram Story Ads effective?
More than half of people surveyed who use Instagram Stories said they are making more online purchases as a result.
In fact, of the 500 million accounts using Instagram Stories, one-third of the most viewed stories come from businesses, and one in five stories gets a direct message from its viewers.
Any business who's strategy is to provide value on Instagram is perfect for Story Ads. You can effectively tap into a viewers interests and inspire them to take action on an offer.

Cady Marsh, CEO of Cadydid Social Marketing
From building brand awareness to driving action through installs and purchases, you can reach your audience in a full screen environment where they're already engaged and interacting with content. Stories are immersive, authentic, and are becoming increasingly popular across different types of social media. Some 68% of people surveyed said they use Stories on three or more apps at least once a week.
Businesses using Instagram Story Ads have access to Facebook's targeting, audience reach and analytics solutions to help create contextual, targeted ads that get results. However, your results may vary depending on your audience, your products and how you approach Instagram advertising.
How Instagram Story Ads work
Instagram Story ads are a part of Facebook's ad system, but are different from Instagram newsfeed ads.
Instagram Story ads cannot run under the same ad set as newsfeed ads on Instagram, or with other non-story placements types because they have different creative and technical requirements. However, you can still choose targeting, budgeting, bidding and scheduling.
Story ads on Instagram:
Show up between people's Stories as a sponsored story.
Continue to appear in Instagram users Stories for as long as your campaign runs.
Can display videos up to 15 seconds, and photos for five seconds.
Use a call-to-action (CTA) to send people to a chosen destination.
Can be skipped by swiping or tapped to progress. They can also pause when a viewer presses and holds.
At Qantas, we're constantly innovating to tell our brand story in new, creative ways on mobile. Instagram was a natural fit to launch the first brand campaign for AWOL because it resonates with the millennial audience and allows us to tell really impactful visual stories that move brand metrics.

— Clarabella Burley, Digital Communications Manager at Qantas
How to set up Instagram Story Ads
In order to create Instagram Story ads, you must connect your Instagram account to your Business Manager. Once you do, head over to Ads Manager and click +Create to get started.
Choosing an objective
The first thing you'll do is choose your campaign objective. These help define what your goals are for the campaign and how much you'll get charged.
For Instagram story ads, you have a few options:
Reach. The goal here is to show your ad to as many people as possible.
Video views. This is tied in with how to increase brand awareness, and has the goal of getting many people as possible to view your video ad.
Traffic. This objective seeks to drive traffic to your site. You'll end up paying per click or per view.
Conversions. When the goal is to drive a specific action like email or Messenger signups, sales or registrations
Mobile App installs. Encourages people to download your app
Lead generation. These campaigns open up a lead generation form that auto-populates with the person's information
Aim to choose Traffic, Conversion, Lead generation, or Mobile App installs over Reach and Video Views. With the first four objectives, you can add a Messenger Ref URL to your Story Ad on Instagram and send people into a Messenger conversation.
Setting your audience for the ad
In step two of creating an Instagram Story ad, you'll choose the audience you want to target.
When it comes to targeting, you have a few different options:
You can create a New Audience by filling in the audience details in the dashboard as seen above.
You can build a Custom Audience based on a variety of different sources including your Messenger bot subscriber list.
Or you can create a Lookalike Audience according to the source you provide.
Select your placement and budget
The next step is to choose where you want to run your ad. You can run an automatic placement across Facebook's family of apps, or in this case, only run them through Instagram Stories. To do this, click Edit Placements, then deselect each option besides Instagram Stories.
Last, you'll want to send the Budget & Schedule for your ad before heading on to your ad creative.
Creating your Instagram Story ad
The next step is to choose the Facebook Page and Instagram Account for your business.
Choose Carousel or Single Video as the ad format. If your ad format is carousel, you can add up to three carousel cards to your Instagram Story ad. Carousel ads in Stories require 9:16 creative and must run in a standalone, Stories-only campaign.
Next, add your images or videos.
Then choose the call-to-action and URL you want to add.
Finally, complete remaining details and select Confirm to publish your ad.
Improve your Instagram marketing today with ManyChat. It's free to get started.
Instagram Story Ad Best Practices
If you want to get the most out of your Instagram Story ads, here are some best practices to follow so you can create ads that immerse your viewer and make people take action.
1. Grab your viewers attention right away
Facebook found that people consume Stories content quickly, so speed is essential to keep viewers attention.
The big question you want to ask when creating an Instagram Story ad is: how can I create an ad that's not intruding, but makes a viewer stop scrolling? Unlink newsfeed ads, once someone swipes away from your ad, they won't see it again. Ultimately, you want to create an ad that is memorable and grab's a viewer's attention in the first frame.
Take this Instagram Story ad from Purple, for example.
The mattress brand uses an image to make viewers stop in their Stories and check out the ad. Then adds other clues such as a clear call to action, product photos, and a bit of humor to convey what they are selling.
2. Use sound
Your Story ad will be what captures a viewers attention, but adding sound helps you stand out from the crowd right away. 60% of Stories are viewed with sound on, so an early hook can help stop users in their scroll and make all the difference.
On top of that, 80% of Stories ads with sound showed better lower funnel results than ads without sound. You can use music, voice-over, or sound effects in your Instagram Story ad to enhance creative, make your ad more relevant, and empathize with your viewer.
3. Add your logo
You'll find "add your logo" in the best practices for tons of different blogs talking about social media advertising, and the same is true for Instagram Story ads. You have to make a memorable impression, fast, because viewer's can't click back to your ad.
Considering 39% of people become more interested in a brand after seeing it on Instagram Stories, you want to make sure your brand sticks. In addition to your brand appearing at the top left of the ad, include your name or logo in your creative within the first few seconds of your story. This will help viewers recognize your brand if they don't click the ad fast enough and want to find you elsewhere online.
4. Enhance your Story with motion
Motion can help add detail and texture to the message you want to get across. According to Facebook, Stories with motion have shown:
83% chance of outperforming static images for view content
88% chance of outperforming static images for add to cart
76% chance of outperforming static images for purchase
In addition to motion, you want to include consistent branding and bold headline to emphasize your product. Keep text lower than 24 characters to let viewers focus on the ad's movement.
5. Use multiple scenes
If your Story ad is more complex, you can separate scenes into short "chapters". Top performing Story ads tend to have more concise scenes — at about 2.8 seconds per scene on average.
For example, Argos Home created a holiday Story over five scenes in a 10-second spot.
People interact with Stories quickly. To create an effective Story ad, experiment with shorter, fast-paced narratives that get your message across in a fun way.
Instagram Story Ad Specs and Requirements
Instagram Stories Image Ad specs:
Caption: not currently available. Any text must be part of the image file
Format: Full screen vertical ad (9:16)
Recommended Resolution: 1080 x 1920
File types: .jpg or .png
Max. image size: 30MB
Content: visible for 5 seconds
Instagram Stories Video Ad specs:
Caption: not currently available. Any text must be part of the image file
Format: Full screen vertical ad (9:16)
Recommended Resolution: 1080 x 1920
File types: mp4 or .mov
Max. video size: 4GB
Max. video length: 15 seconds
Recommended Video Codecs: h.264, VP8
Recommended Audio Codecs: AAC, Vorbis
Instagram Story Ads: Connecting with your target audience
If you're still unsure if Instagram Story ads are for you, there's no harm in running a few campaigns to test it out. Armed with this guide above, you'll be able to create powerful Story ads that get engagement and conversions, and of course, new customers from your Instagram marketing efforts.
Build and sell to your Instagram audience with ManyChat today. It's free to get started.
The contents of this blog were independently prepared and are for informational purposes only. The opinions expressed are those of the author and do not necessarily reflect the views of ManyChat or any other party. Individual results may vary.