What is Influencer Marketing? A Simple Guide to Running Effective Influencer Campaigns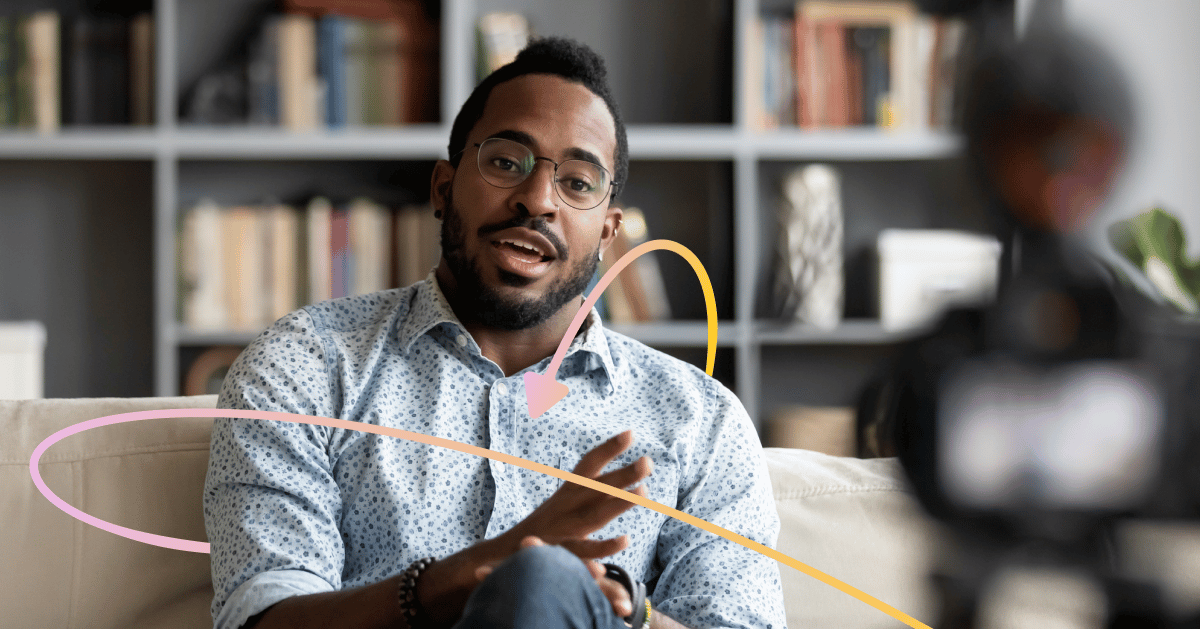 Do you want to get better results from your social media marketing campaigns?
Sure, investing in online advertising is a good way to invest in your social media strategy and reach a targeted group of people. But influencer marketing is just as good—if not, better—than paying for ads.
(It's why the social media influencer marketing industry is predicted to be worth $15 billion by 2022.)
So, how can you use influencers to reach your target audience and make headway on your business' goals?
In this guide, we'll share:
What influencer marketing is
How to define an influencer
The different types of influencer
Why brands need an influencer marketing strategy
What an influencer marketing campaign looks like
How to run your own campaign
What is influencer marketing?
Influencer marketing is the process of working with influential online creators to create content that raises awareness of (and promotes) your brand to their audience.
The goal is to work with influencers whose audience would love to hear about you and what you offer. You're essentially lending an audience of people who trust what someone has to say on a particular topic and asking them to promote your business.
This type of content marketing involves paying a social media influencer to create and share content from a brief and deliverables that you set. The goal of most influencer campaigns is to drive brand awareness (40%), but 36% of marketers use it to drive sales.
How do you define an influencer?
One of the trickiest things about influencer marketing is actually defining what an influencer looks like.
The basic premise is: an influencer is a person that has the trust, loyalty, and attention of their (often niche) audience. They can influence their audience to click, read, buy, or subscribe based on their recommendations.
While there are lots of content creators online, influencers differ because they have the power to convert their audience into engaged followers or buyers for your brand or product.
Influencers have their own audience that hangs on every word they say, regardless of which social media platform that is taking place on. You can have LinkedIn influencers, YouTube influencers, and Instagram influencers—the latter being popular with B2C brands.
They can also produce various types of content, hence why you might see them called bloggers, vloggers, or streamers.
The different types of influencers
Now we know what an influencer looks like, we can break each down into three main types of influencers:
Nano influencers have less than 1,000 highly-engaged followers
Micro influencers have between 1,000 and 100,000 followers
Macro influencers have between 100,000 and a million followers
Mega influencers have more than a million followers
The types of influencers you choose to work with doesn't just depend on your budget. Sure, it makes sense that micro-influencers won't charge thousands of dollars per sponsored post. That makes it a superb option for businesses without much marketing budget to partner with influencers.
One thing to note when choosing which type of influencer to work with is engagement rates. This is the number of people seeing their content and engaging with it-be that liking, sharing, or commenting on their social media content.
Engagement rates vary from micro to mega, with micro-influencers usually hovering around 3-7% and mega closer to 1%. The more followers they have, the more likely they are to have people who follow them but aren't in love with their content.
(This is likely why 300% more micro-influencers were used by brands in 2020, compared to 2016.)
Why should brands use influencers?
Still unsure as to why you should include an influencer marketing strategy in your strategy for this year? Let's take a look at three superb benefits that influencers can bring.
It's effective
Research shows that 80% of marketers think influencer marketing is effective, with the vast majority (89%) agreeing that it's just as effective (or better) than other, more traditional channels.
Why? Because 6 in 10 YouTube subscribers would buy something recommended by their favorite creator, over a traditional celebrity endorsement.
It trumps traditional brand awareness campaigns (like TV advertising) because your targeting is uber-specific. You're using an influencer's audience to deliver recommendations of products they're interested in, from people they trust.
Better customers
Because you're reaching a very specific group of people with your influencer marketing campaigns, 71% of marketers agree that the customers gained through influencer marketing campaigns are better than from other sources.
You're not wasting your time (or budget) on companies that reach the masses. With influencer partnerships, you tap into a group of highly-engaged people with an interest in what you're selling-provided you choose the right social influencers!
You can easily track results
When partnering with influencers, direct engagements, and click-throughs on their sponsored content can be traced back to sales.
You can see exactly which influencers drive business your way—and from which social channel.
Data from Influencer Marketing Hub shows most marketers measure success by conversions, 34% by engagement or clicks, and 27% by views and reach:
How does influencer marketing work?
Thinking about running a campaign for your brand? Here's what a typical influencer marketing program looks like, from start to finish:
Find influencers to partner with
Agree on a brief
Manage content production
Sign off on content
Influencer partner posts the content to their social platform
Measure ROI
1. Find influencers to partner with
The first step in running an influencer marketing campaign is to find influential people to partner with.
You can use an online platform like Audiense or Upfluence to identify influencers in your space. Each collates a group of people with large followings that your target audience engage with most often.
Depending on how popular or well-known your business is, you might also find that relevant influencers approach you directly.
2. Agree on a brief
Next, you'll need to create a simple brief that outlines your expectations when you're partnering with influencers. This includes exactly what you want the influencer to deliver.
Remember to include any key terms around:
What you'll provide (such as any free products)
The type and quantity of social media posts they'll create
Any special links they need to include in their post to help you track on-site activity
Delivery dates
Advertising disclosures
What happens if they fail to meet obligations
Sure, it might seem like a lot to wrap your head around, but it's the safest way to make sure that your influencer marketing budget is being spent as it should.
3. Manage content production
Once an influencer approves the content strategy brief and agrees to partner with you, it's time for the fun part: creating content.
During this time, your influencer will be away creating content in-line with your brief.
Stay in touch with them at key milestones—like just before the content is due. It'll stop any communication issues preventing your campaign from going live on the date you planned.
4. Sign off on content
Similar to any other type of traditional advertising, request to see any content the influencer has created. You'll need to sign-off on this content before they post about you on their social media profile.
That way, you don't encounter any awkward mishaps (like spelling mistakes), and you get greater control over the messaging they're promoting your product with.
5. Influencer posts the content
As soon as you give the go-ahead, the influencer shares (or schedules) the content with their audience. This is the most exciting part: you'll start to see people chatting about your brand, and maybe even visiting your website.
6. Capture data and measure ROI
After the influencer's sponsored content has been published, you can begin to track engagement and clicks.
After all: how do you know you've run a successful influencer marketing campaign if you don't collect data on how well the sponsored social content has performed?
Ask your influencer for a social media engagement report after the campaign runs. With this, you'll be able to lift the hood on their sponsored content and truly evaluate performance and ROI. It'll give you access to data only they have—most importantly, how many people saw the social content and engaged with it.
You can also look inside Google Analytics to see what people arriving on your website from the sponsored content do.
Finally, depending on the results you get, you'll decide whether to work with that influencer again on a future influencer strategy campaign.
How to run an effective influencer marketing campaign
Have you decided to start an influencer marketing campaign for your business? Here are eight bonus things to think about when running yours:
1. Find the right influencers to partner with
We've already touched on the fact you can't run an influencer campaign without having people willing to promote your products.
But it isn't just any ol' influencer that you should add to your shortlist.
Think about your audience and goals, then research to find the influencers with the best match. It's not always those with the highest follower count that is the best fit for your brand.
You need to partner with influential people who have a loyal following with similar demographics to yours. If not, you risk paying for a sponsored post to reach people who look nothing like your target audience (or customer.)
The key is to really define relevant influencers who talk about what your customers are interested in. If you're selling a makeup product, for example, your goal is to find people who talk about cosmetics.
Research shows that most marketers (71%) find influencers through social search. Some 43% find them through influencer marketing platforms like Upfluence, and another 42% find partnerships through direct approaches from influencers:
But when you've made your shortlist, how do you decide which influencers to partner with? Here are some questions to think about:
Have they posted similar, quality content before?
Have they worked with retailers before? If so, do they have any case studies?
Do they have their own brand that could compete with yours?
What is their follower count compared to their typical engagement rate?
Which social networks do they have high engagement rates on?
Ideally, you want to partner with influencers with a decent number of followers, a high engagement rate, and know what it's like to collaborate with brands.
It makes the entire process easier on both sides.
2. Choose the right social networks
When it comes to influencer marketing, you need to be where your target audience is.
If you're not sure, Instagram is a great place to start. Over 90% of brands use Instagram as part of their campaign, with 69% spending the most on influencer marketing campaigns on the platform.
(It's followed by Instagram Stories, then YouTube video, then Instagram video.)
If your marketing strategy focuses on millennials, for example, Instagram is the place to be. Two thirds of Instagram's users are under 35, meaning a huge portion of your target audience are already using that social network.
Yet if you're a B2B company running an influencer marketing strategy, LinkedIn might be the better option. Everyone using that network is more receptive to corporate content. It's probably where your potential customers are listening to influencers.
While the legacy social networks do tend to get most influencer sponsorships, don't forget to look outside traditional platforms. Twitch is a superb example: the platform has 8 million streamers every month, and is a great match for tech, FMCG, and food and drink brands to reach new audiences.
3. Work with your budget
Next, it's time to set a reasonable budget for your new influencer marketing campaign.
Having a rough idea on what you want to spend will help work backwards. You'll be able to plan how many influencers you can partner with, and how much content you can produce.
Most brands spend less than $50k per year on influencer marketing-yet 66% expect that to increase over the next 12 months.
Truth is: the amount of cash you'll need to splash all depends on which type of influencer you're working with. You could be paying anywhere between $100 and $3,000 per post depending on the influencer's audience size, engagement, and content type.
(Mega influencers like Kylie Jenner reportedly demand upwards of $1 million per post.)
However, it is worth noting that influencers often charge more for video content, due to the added time and effort involved with editing.
Make sure you consider this in your budget before reaching out to potential influencers.
4. Make a personal approach
Speaking of potential influencers, when you're reaching out to them, avoid generic approaches and keep things personal.
The key to influencer outreach is to remember that they are real people. Influencers are running a business that's uniquely based around them, so take the time to get to know them and show that you do. This will create a two-way relationship.
Here's a sample template from Aaron Agius to help you make the ask-but always try to personalize your approach:
5. Have a solid agreement in place
Before you ask influencers to post sponsored content about your brand, get your legal team to draw up a robust influencer campaign contract.
At a minimum, this contract should cover:
Important deadlines both sides need to work towards
Which platforms they're using, and the content they're posting to each (e.g. one Snapchat story, an Instagram post and two tweets)
How much you're paying the influencer, and when that payment will be made
Which metrics they'll share with you after the campaign goes live
Don't forget to establish who owns the content once created inside your influencer program, too. Some 82% of brands occasionally or always reuse content from influencer campaigns; make sure you own the content so you can maximize your investment and repurpose it.
6. Have a plan, but be open to creativity
It's important to have a solid brief that will give you the content and exposure you need to meet your campaign goals.
But when you're working with influencers, always try and encourage the influencer to suggest ideas. They know their audience best-and might have some insider tips on what's worked well for them in the past when collaborating with other brands. It's possible that they'll suggest a winning idea that'll deliver better results.
Not only that, but influencers will know key facts about their target market, such as:
The time of day they're online (and is best to post)
Which hashtags help their content get maximum reach
The messaging that gets most engagement from their fans
The bottom line is that you should have a plan for influencer collaborations, but be open to hearing their ideas. Knowing their ideas are taken on board will help you turn influencers into brand ambassadors.
7. Use influencer marketing as part of a wider campaign
Influencer marketing shouldn't be a standalone thing you do when it suits.
Don't be afraid to combine influencer marketing with other advertising types, like paid social media ads or sponsored content on blogs. This can work well to increase awareness across multiple audiences, as you capture attention in multiple places.
When working with influencers, see if there are any overlaps with other campaigns your SEO, marketing, and advertising teams are running.
For example: if you're running a content marketing campaign to dominate a popular search term, ask your influencers to craft posts also using that term. It'll build a connection in your audience's mind between your brand and that term.
It's a quick tip to get more brand consistency and brand awareness from your sponsored posts.
8. Know the rules
Did you know that if you're paying for an influencer to post something on their social media account, you need to label it as an advertisement or sponsored post?
Take this Instagram post from cleaning influencer Mrs. Hinch. It clearly states that she has partnered with a brand with the fact it's a paid-for advertisement mentioned first thing in the caption: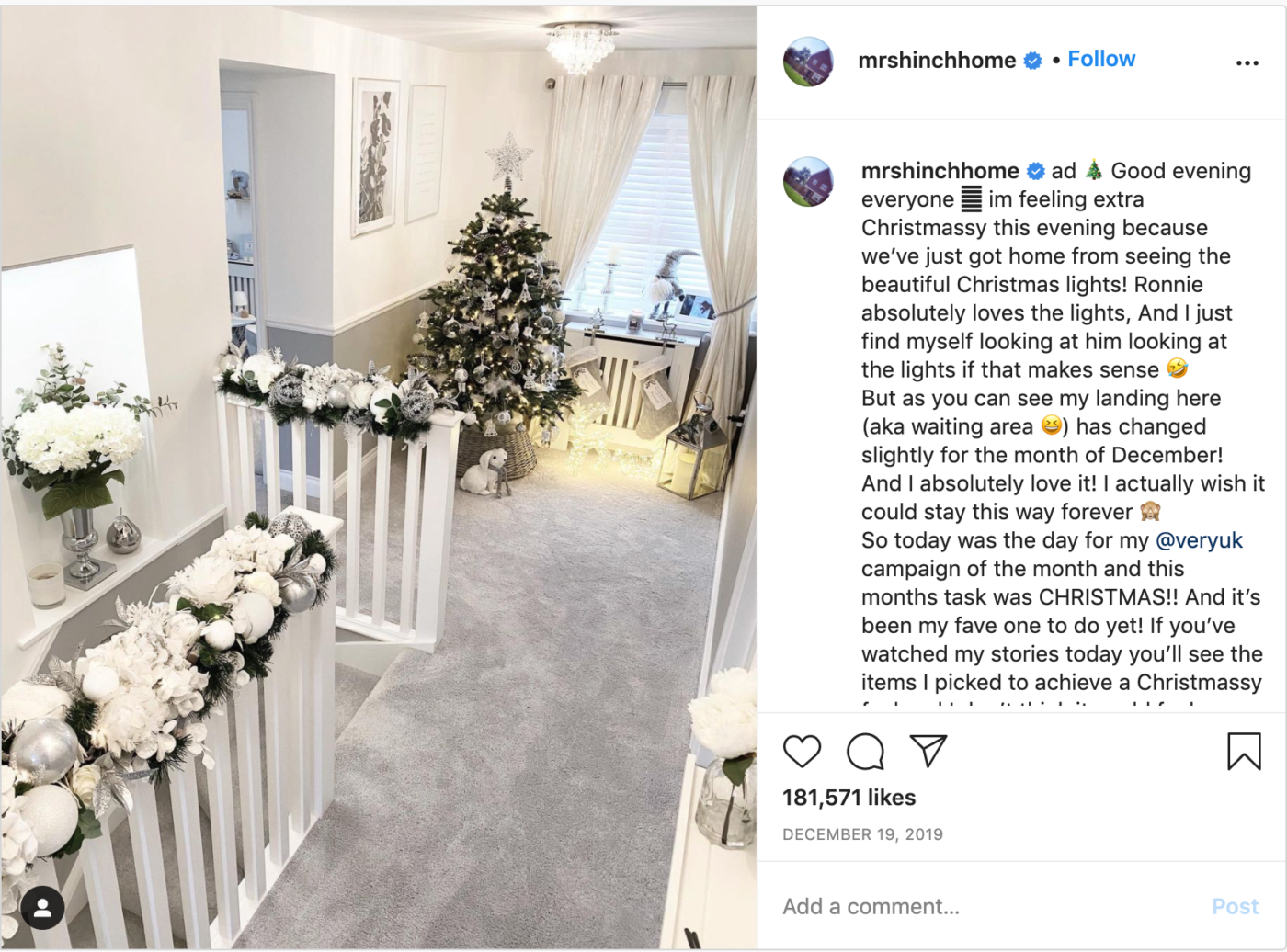 Yet in a recent sampling, only 14% of social media ads were fully compliant with FTC guidance.
Always make sure you know the latest FTC guidance around sponsored influencer content and that you, and your influencers, are compliant. If not, you (and your influencer) could land yourself a hefty fine.
(If you're working with influencers outside the US, check what the local regulations are in their country, as these apply based on the influencer's location.)
Conclusion
Congratulations! You're ready to run your first successful influencer marketing campaign.
Use the tips we've mentioned here to find influencers your potential customers trust; those that fit within your budget. Then, make the ask to see if they're up for collaborating, and abide by FTC rules for working with influencers.
You'll soon start to see the impact of influencer marketing first-hand.
The contents of this blog were independently prepared and are for informational purposes only. The opinions expressed are those of the author and do not necessarily reflect the views of ManyChat or any other party. Individual results may vary.