Shopping Cart Abandonment: By the Numbers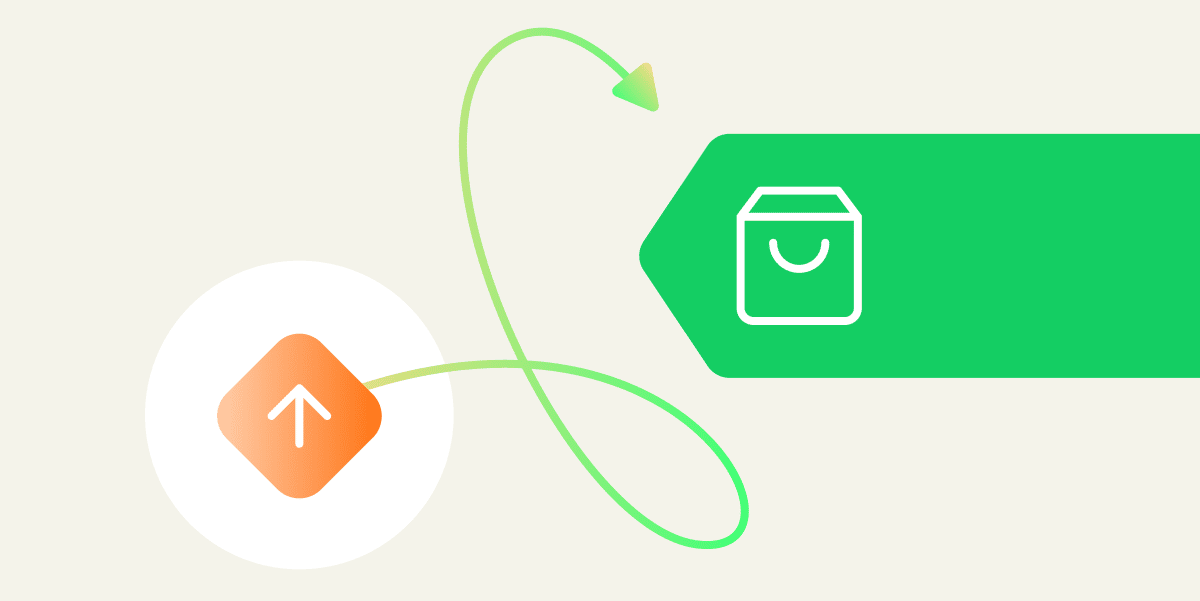 Shopping cart abandonment is a major challenge for many eCommerce brands. Do you have a large influx of visitors to your eCommerce website, but only a small percentage of them make a purchase?
The problem might be that too many potential customers are visiting your site, adding a product to their cart, and then exiting the page. While this is no doubt frustrating, finding out why shoppers are abandoning their carts might fix this issue.
In this guide, we'll share what a "good" cart abandonment rate looks like, as well as 11 tips to help improve it, such as:
What is an abandoned cart?
Before we dive in, let's clarify what cart abandonment is.
Your website's cart abandonment rate is the percentage of shoppers who add items to their online cart but don't finish their purchase, exiting your site without buying those products.
Why is shopping cart abandonment a problem for eCommerce retailers?
There are a ton of metrics you're keeping a close eye on. Why should cart abandonment be one of them?
The answer is simple: A high cart abandonment rate indicates that people are willing to buy your product, but something is putting them off. The product fits a shopper's needs, and they've decided they want it. The intent is there, but certain obstacles are getting in the way, and you could be losing sales for a small, yet entirely fixable, reason.
How many people abandon their online carts?
Cart abandonment statistics can range dramatically depending on the products you're selling, your website set-up, and your industry. Some eCommerce sites' customers might have an urgent need to purchase a product; others not so much. All of which, however, plays a role in your shopping cart abandonment rate.
Statista reports that automotive industries have the highest rates of cart abandonment, while insurance falls at the other end of the scale.
In 2019, Baymard Institute analyzed several individual studies and found that the typical cart abandonment rate across the board is 69%.
We can then conclude that a good cart abandonment rate hovers around 60%-65%, with fewer people on average choosing to exit the checkout process.
However, anything above 85% should be a major cause for concern. It indicates that people aren't convinced enough to follow through with the purchase, and your eCommerce site needs a few tweaks.
How do you prevent shopping cart abandonment?
Now that we know what the average shopping cart abandonment rate is for your industry, you might be feeling a little deflated, especially if you don't meet the industry benchmark and most of your shoppers are leaving your site before checkout.
Luckily there are 10 great ways to stop shopping cart abandonments on your eCommerce site, and recoup lost sales.
1. Be transparent with shipping costs
Did you know that more than half of all online shoppers abandon their carts because extra hidden costs are too high?
According to Baymard Institute's research, it's one of the top reasons for cart abandonment. Retailers tend to disguise extra costs until the checkout page. Things like shipping fees and tax can come as a shock to potential customers.
An easy way to reduce cart abandonment is to show your pricing upfront (before the checkout page) to prevent it from being a last minute surprise.
You can do this as a header banner on a website, like the following example from Kylie Cosmetics. The brand knows that COVID-19 guidelines have restricted its shipping, which could effect the total shipping cost. Yet with the banner disclaimer at the top of the site, Kylie Cosmetics makes it clear to shoppers of the potential additional costs to deter people from exiting the checkout process.
You can also disclose any extra fees by mentioning them on your product pages.
A quick note that says, "Heads up, you might be charged international taxes if you're buying this outside the U.S.," will make customers aware of additional costs before adding the product to their cart.
2. Offer free shipping (if you can afford it)
Free shipping is big business. Research shows that 79% of U.S. consumers are more likely to shop online if they're offered free shipping; and the vast majority (95%) said that shipping costs impact their decisions in some way.
That's probably because eCommerce giants like Amazon offer free delivery as standard practice. It's now expected by potential customers, not desired.
Offering free shipping (and making it obvious) can prevent people from leaving at checkout because there won't be any last-minute fees added onto their total.
But what if you can't offer free shipping?
Consider, instead, an order value you're willing to cover the high shipping cost for. Free delivery on orders over $50, for example, encourages people to spend that amount to remove the delivery fee. The result is a boost in your average order value (and less people abandoning their shopping carts.)
3. Allow alternative payment options
Traditional payment methods — such as cash and credit card — are falling behind, and it's estimated that 6.1 billion people will use digital payment methods by 2023.
That's largely to do with the rise in mobile wallets, which offer ease of use and a great customer experience. Shoppers can store their credit card information in their digital wallets, and use them when they're buying items online.
Cart abandoners might leave their items behind if they can't use an alternative payment option on your eCommerce store, such as:
PayPal
Apple Pay
Samsung Pay
Google Pay
Afterpay
Most eCommerce platforms have integrations that allow your online store to process payments through these options. But to make sure your customers are aware of them, including the digital payment service logos on your checkout page.
Take a look at how Pretty Little Thing does this. It has small logos in the footer that shows they accept a wide variety of payment methods. It instils trust and confidence in the brand; and shoppers know that the checkout process is easy, and will add items to their cart and, more importantly, buy them.
4. Don't force people to create an account
The same Baymard Institute research shows that 28% of people abandon their cart because sites want them to make an account.
Typing extra information into a form or remembering a password are seen as deterrents to your potential customers. It's easier for them to exit the complicated checkout process than it is to create an account.
Work around this problem by allowing guest checkout. Ask only for the basics (i.e., their name, address, and phone number) to streamline the entire process, while also making it easier to complete purchases.
You don't need people to create an account to send an order confirmation or receipt.
Additionally, your forms should be short, direct, and to the point. Bruce Hogan, CEO of SoftwarePundit, explains:
One of the most predictable and effective ways to reduce abandoned carts is to remove unnecessary form fields. In the checkout flow, this could mean removing the username field, email field, or any other field that is not 100% necessary to complete the transaction.
Each of these fields increase the amount of time that a shopper must spend to complete a transaction, as well as the probability that a user or website error occurs.
Implementing Google Sign-In, or a similar solution, is another way to help shoppers avoid completing forms. By removing unnecessary form fields, add to cart rates will increase and abandoned cart rates will drop.
5. Offer coupon codes
Sometimes, extra costs are unavoidable. Shipping fees to another country and taxes aren't always easy to cover. But that doesn't mean there isn't a workaround. Offering coupon codes at checkout (or at least linking to a page for them) can nudge people to complete their order despite the extra costs.
Pop-up boxes are another effective way to deliver discount codes. You can ask for a shopper's email address in return for a money-off voucher. It's a win-win situation. They get a discount code, and you have customer email to nurture towards a sale.
The bottom line: Cart abandoners will think, There's an extra cost here, but I can claw that back using this discount code.
It's a simple, but effective way to handle your shoppers' response to unavoidable extra costs.
Want to recover lost sales and drive more revenue? Sign up for ManyChat free.
6. Add social proof to the checkout page
People will abandon their cart if they're not confident enough, or trust your site enough, to purchase. And this can be for a myriad of reasons.
They might be wary of trusting you with their personal details, or concerned that the product doesn't work as well as they hope. Luckily, social proof can help customers overcome these types of issues.
"Social proof is effective because it's human nature for people to conform to the decision of the masses or a collective group," explained Glen Wilde, CEO and founder of Diet to Success. "This was confirmed in the famous Solomon Asch Conformity Experiment where people will follow the lead of the group even if the decision is contradictory to what they believe."
So, what does social proof look like? Your product and checkout pages can highlight:
5-star ratings.
Influencer endorsements.
Publications you've been featured in.
Social media shares and comments.
All of these elements might appear small on the page itself, but they're powerful. Social proof reinforces trust and encourages people to buy the items they've added to their cart.
7. Offer a secure checkout process
A third of online shoppers hesitate to buy things online because of security concerns. (And it's no surprise when hackers steal 75 records every second. That can include shoppers' name, address, contact information, and credit card details.)
However, you can instil trust in shoppers — and reduce the chances of falling victim to a data breach — by offering a secure checkout process.
Encrypting your website traffic using HTTPS helps to do this. The green lock shown besides your URL, which some shoppers actively look for, proves the site is encrypted. Scammers can't look at personal information, including addresses and credit card details, being submitted to the site. Plus, most website hosting providers offer this as a standard perk.
Here's what a secure site notification looks like while on Nike's checkout page:
You can also make your checkout process feel more secure by helping customers overcome other obstacles such as easy return policies, delivery times, and privacy policies.
8. Create a sense of urgency
Creating a sense of urgency has been a sales tactic for years, and nudges your shopper to buy something now, rather than later (when they might forget).
Your eCommerce website can build urgency by displaying messages that say, "5 items left in stock" or "Deal expires in 10 minutes" beside items in their cart. These types of messages push people to complete their purchase right then and there rather than leaving.
Here's how that looks for boohoo. They show their stock availability on the checkout page with a "Hurry!" exclamation.
There are several WordPress and Shopify plugins, such as Proof and ProveSource, that can help you create a sense of urgency, too
You never know, implementing a bit of urgency into your sales arsenal could help boost sales by as much as 332%.
Read more: Selling on Shopify: How to Recover Abandon Carts on Mobile
9. Send abandoned cart recovery emails
If people leave your site and, consequently, their shopping cart, they aren't' lost customers forever. Instead, send out automated cart abandonment emails.
In a retargeting effort, each message is personalized with the shopper's exact items in their abandoned cart included in the email.
Abandoned cart messages don't have to be confined to an email inbox, though. You can use Messenger bots like ManyChat to retarget customers on Facebook, reminding them of why they added an item to their cart in the first place. The following is a superb example of a Messenger bot retargeting cart abandoners in action:
10. Provide a chatbot
The sales journey for your customer isn't always as simple as viewing a product, deciding they like it, and hitting "buy now."
Customers have questions about your product before they're confident enough to buy it. So, they'll add the item to their online shopping cart and try to answer their questions before checking out.
Capture these shoppers by using a chatbot on your website. It can appear on the checkout or product page, and ask something simple like: "Do you have any questions about this item?"
Chatbots can learn to give the answers your customers want over time. This means you don't always need a customer support team answering questions in real time..
It's why Ramon Khan, Director of Online Marketing at National Air Warehouse, says:
"[Chatbots] should be on all sites because, who doesn't have questions? Just like you love to use the chat feature when you are shopping online, so do your customers.
Conversion rates can spike through the roof with this simple change and your customers will love you for it! On our own site, we see increases of up to 30% in conversions when we are operating our live chat. We would not want to be without it."
Conclusion
Ultimately, lowering your cart abandonment rate all boils down to user experience. The easier it is for a potential customer to flow through the checkout process, the more likely they are to convert.
But remember, your job is never done. Make these small tweaks to your eCommerce site and continue editing each element. A/B testing is the only way to know whether you're reducing as many cart abandonment and browse abandonment sessions as possible.
Although it can take some time to bring down your shopping cart abandonment rate, it's totally worth it in the end.
Recover lost sales and drive more revenue with ManyChat. It's free to get started.
The contents of this blog were independently prepared and are for informational purposes only. The opinions expressed are those of the author and do not necessarily reflect the views of ManyChat or any other party. Individual results may vary.