Your Guide to Everything SMS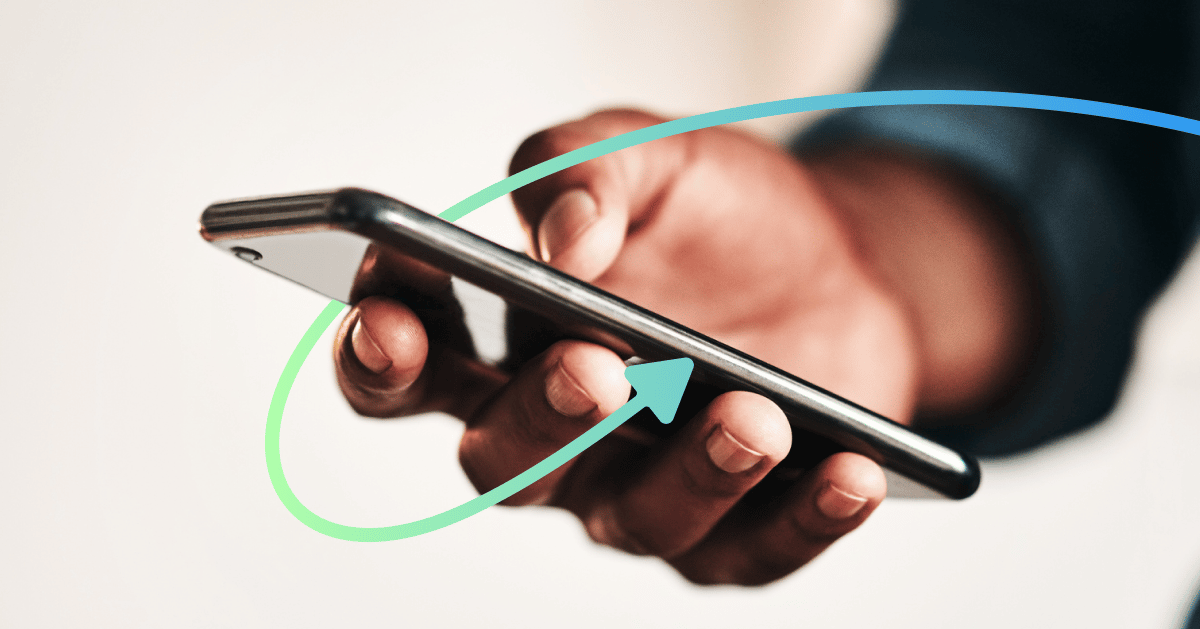 The number of people who prefer to talk on the phone versus text is significantly declining.
In fact, there's been a rise among all age groups who prefer to communicate via messaging apps. More than 50% of people already prefer text, per data released by eMarketer, including 21% of 55-year-olds and older who, according to Salesforce, prefer using messaging apps explicitly. Knowing that more people instead communicate via text makes it a smart channel for businesses to use. Watch Mikael Yan's Keynote.
The trend is going mobile, which is why we added SMS to our platform.
Your Guide to Everything SMS
Whether you're familiar with SMS or just getting started, here's your guide to adopting a successful text message marketing strategy.
What is SMS Marketing?
SMS marketing entails sending promotional messages to current and prospective customers through text messages. The messages are designed to communicate special offers, promotions, updates, alerts, and product information to inspire shoppers to take action.
Which industries benefit from SMS marketing?
SMS marketing has delivered excellent results across a variety of industries. It's safe to say that you will benefit from including SMS marketing in your marketing strategy as long as you're selling a product or a service. That being said, specific industries appear to benefit the most from SMS marketing, including:
eCommerce
Currently, the eCommerce industry enjoys the most successful use of SMS marketing. Merchants on Shopify, BigCommerce, WooCommerce, and other similar platforms have seen great results thanks to how easy SMS marketing is to set up and implement. And the reason isn't far-fetched as SMS marketing often outperforms email and other marketing channels. If you run an eCommerce store, you can use SMS marketing for:
Abandoned cart recovery.
Cross-selling and upselling.
Reply-to-buy messages.
Sales promotions.
Exclusive offers.
Reviews.
Want to start SMS marketing for your Shopify store? ManyChat makes it easy to leverage chat marketing to grow your store.
Real estate
Real estate businesses can use SMS messages and chatbots to notify customers about estate sales, open houses, showings, and much more. You can also set up a drip campaign to connect prospective customers with realtors and send reminders to prospective customers who've shown interest in a property.
Restaurants
SMS and MMS marketing for restaurants is an easy way to keep up with customers and whet their appetites prior to their next visit. By sending multimedia messages with enticing pictures, food purveyors can better communicate menu items, weekly specials, and time-bound promotions. You can even ask customers to offer suggestions on what they want to see on the menu through SMS voting.
Gyms
SMS marketing messages help gyms and fitness clubs keep up or check-in with customers better. For example, send periodic reminders to members who subscribed to a fitness plan but haven't been showing up to class or personal training sessions.
Additionally, you can encourage customers who haven't renewed their subscriptions by sending messages about the benefits of hitting the gym. You can also add special discounts to the end of messages for customers who are willing to renew their subscriptions immediately.
Salons & wellness
Slow days and one-time customers are among the biggest challenges beauty industry professionals face. Luckily, SMS marketing affords some creative ways to overcome these roadblocks.
For instance, salon owners can encourage customers to book on slow days and offer a discount as an added perk. They can also send appointment reminders to clients who may miss their appointments and follow-up messages to one-time customers.
Education
Many schools already use a text messaging service to contact students and parents whenever necessary. For example, colleges can communicate emergencies, holidays, event or meeting reminders, financial aid programs, and much more to parents or students when applicable. And online coding schools send assignment reminders or other necessary information to students via text.
Text messages work well for both parties as it easily fits into parents' busy schedules, and most of the communication can be automated. Thus, schools don't have to invest in extra personnel or equipment to get the system up and running. Furthermore, high open rates ensure everyone gets the messages at the right time.
Use cases for SMS marketing
There are many different ways business owners and marketers can use SMS campaigns to improve business efficiency and generate more revenue. Some of the most popular ones include:
Welcome offers
The best way to get people to join your contact list is by offering a reward for opting in. This is where welcome offers come in. After promising customers a discount on their first purchase after opting in, your automated SMS marketing software will send a message with the discount code to your new contact.
Birthday discounts
Want to make your customers feel recognized on their special day? Birthday discounts are the way to go. SMS marketing platforms can automatically send exclusive offers to customers on their birthdays as long as their information is in the system. When sending such offers, it's essential to curate messages with a sense of urgency so customers are moved to take action immediately.
Reply-to-buy messages
Reply-to-buy messages are a great way to generate more sales with SMS marketing. Text messages already have a better reply rate than any other communication channel, so if you can make the buying process easier for your customers, there's a higher chance they'll jump at it. Reply-to-buy messages are quite popular among eCommerce store owners because it makes cross-selling and upselling easier.
Time-sensitive offers
Ninety percent of people read their messages within three minutes. So if you want to send a time-sensitive offer to your clients, there's no better way to do it than through text.
Friendly tip: Be mindful of time zones so you don't send the offer at an odd hour.
Abandoned cart recovery
With the right SMS marketing strategy, you can increase abandoned cart recovery rates for your eCommerce store and rake in more revenue. All you have to do is send promotional offers to customers on your contact list with abandoned carts. Since they already showed interest in the product, getting them to complete the order should be easy.
Order confirmation & shipping updates
SMS messages are an excellent way to send customers order confirmations and shipping updates. Since customers almost always read the messages, they'll know their order status in real-time, ultimately requiring less time and effort from your customer service reps.
Ask for reviews or feedback
Getting honest feedback from your clients can be critical for business growth. Unfortunately, most customers are unwilling to go the extra mile to leave a review, and you can't blame them. The best you can do is make the process of leaving a review as straightforward as possible. Sending a short text message asking for a quick review is one way to achieve this, or send customers a link to your Trustpilot or Google Reviews page.
Two-way chat/customer support
Customers usually want an immediate response when they contact your customer service channels. Unfortunately, companies can't always guarantee prompt replies with emails, so it's little wonder most customers resort to calling, despite the inconvenience and cost. If you want to save time and resources for your business, explore using two-way chat for customer support. Your customers will get the speedy response they crave, and you won't spend as much as on phone channels.
Delivery notifications
When you send delivery notifications via SMS, rest assured your customers will see and read the texts. You'll save on your communication expenses while ensuring your customers receive essential information at the right time.
Appointment confirmations
If your customers have a habit of missing their appointments or confusing dates, appointment confirmation text messages are the way to go. Text messages have much higher open rates than emails. Therefore, customers are more likely to read appointment confirmations. Pro tip: Insert a link into your message so clients can confirm or reschedule their appointment, making life easier for everyone.
How to Use Messenger with SMS and Email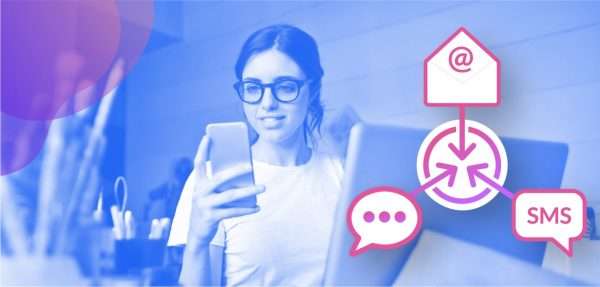 Messenger has outstanding open rates and click-through rates, but sometimes the conversation goes cold. To keep your conversations going, it's important to master a seamless approach to communicating through SMS and email. Learn how to connect the dots and use Messenger with SMS and email.
Learn more: How to Use Messenger with SMS and Email.
When to Use SMS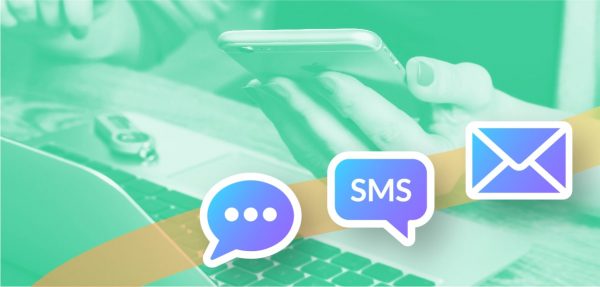 Not everyone has notifications turned on for Messenger or email, but almost everyone knows when they get a text. This makes SMS an excellent channel for sending reminders, time-sensitive offers or coupons and re-engaging a prospective customer after they've gone cold in the middle of a bot flow.
Learn more: When to Use SMS
Stay Compliant with Text Messaging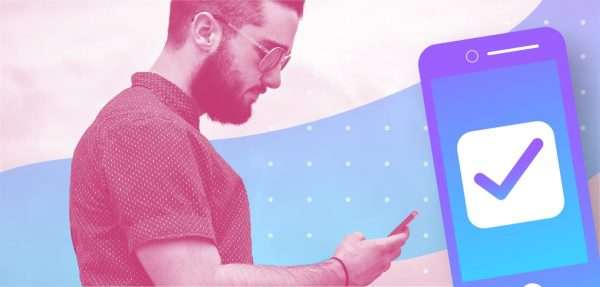 Whether you're a marketing agency wanting to add text marketing as a new service, or a solopreneur getting into Chat Marketing, you need to get permission to send people text messages.
Here's a quick and practical guide on how to stay compliant, plus tips on how to get your SMS subscriber list off the ground and running.
Learn more: Stay Compliant with Text Messaging
TCPA Compliance
The Telephone Consumer Protection Act (TCPA) regulates how companies can use SMS and MMS (multimedia messaging service) messaging for advertising products or services. It's essential to understand all relevant TCPA regulations before you start sending text messages to customers.
The regulation explicitly states that companies should not send text or multimedia messages to customers unless they have obtained their written consent. Thankfully, consent can be obtained electronically via a variety of channels, including:
Texting a short-code keyword (i.e., "Text FUNNY to 30303 to learn more.").
Opting in and inputting their phone number during the checkout process or upon visiting your website.
Entering information as part of a giveaway.
Writing their phone number on a list at an event.
Whatever means you choose, you must explicitly state that by submitting their information, customers consent to receive messages from your brand through their phone number. Failure to comply with TCPA regulations can lead to huge fines.
Disclaimer: This information is provided for educational purposes only and should not be relied upon as legal advice. Please always consult your attorney before engaging in text marketing.
Five steps to get started with SMS marketing
After learning about the numerous benefits and applications of SMS marketing, we bet you're curious to know how to get started. Well, we're glad to let you know that the process is not as complicated as you think. Follow these five steps and you'll be on your way to generating more revenue with text marketing.
1. Pick an SMS marketing tool
Picking the right tool is critical for any successful SMS marketing campaign. Ideally, the SMS marketing software you choose is versatile enough to cover all use cases. However, if you have specific marketing goals, you should closely examine all options to make sure they offer the right features to achieve your goals.
For example, features like timed messaging capabilities, easy automation, and seamless integration are all must-haves for any tool worth considering. However, suppose you want to integrate SMS marketing with Messenger by Facebook. In that case, you should only go for a tool that offers this capability, whereas if you need SMS and MMS software that's versatile enough for all industries and ticks all the right boxes, check out ManyChat.
2. Set up templates and workflows
Templates and workflows are instructions you feed into the system to get the desired result. For example, you can instruct your SMS marketing tool to send your customers an order confirmation message after placing an order. The same process works for birthday discounts, abandoned cart notifications, and other use cases.
3. Start (legally) collecting contacts
Remember, you can only send marketing messages to customers who have voluntarily joined your contact list. It's vital to encourage your current and prospective customers to opt-in for the marketing service by asking for their phone number at checkout or other strategic points throughout their visiting experience. Offering a discount for new contacts also works wonders.
4. Set your campaigns live
Once you have an extensive enough contact list, you can start broadcasting campaign messages. SMS messages usually have a character limit, so make sure your messages are concise and include a clear call to action without exceeding the limit.
We also encourage SMS marketers to explore using multimedia messages because MMS supports images and GIFs, making promotional messages more exciting.
5. Keep improving your campaigns
It's important to periodically evaluate your SMS marketing campaigns to ensure you're meeting your marketing goals. The evaluation should be based on the initial campaign objectives and the ROI your business is getting from the bulk SMS you're sending. If you're using an SMS tool like ManyChat, you can always track essential metrics on the dashboard.
Improve SMS marketing with automation
Nuclear Research's study revealed that marketing automation can trigger a 14.5% increase in sales productivity and a 12% reduction in overhead costs. If you plan to adopt SMS marketing, there's no arguing that automation is the way to go.
What is SMS marketing automation?
SMS automation is the process of sending messages to people with very little to no manual intervention. Automation makes your life easier because it ensures your customers receive the right text messages at the right time. You'll also be saved from the hassle of repeating the same process every time a customer takes action.
How SMS marketing automation works
SMS automation involves scheduling messages that will be sent in the future. For example, you can set up a drip campaign that will be sent once a new contact joins your contact list. Typically, triggers for automated messages are time, action, or event-based.
Drip campaigns
Drip campaigns are the way to go if you want new customers to receive previous marketing messages. Create a series of messages, set a schedule for sending the messages, and rest the SMS marketing software. The automated message will be triggered by every new sign up.
Triggered messages
A triggered message is a message that is sent in direct response to a specific customer action. For example, if a customer abandons their shopping cart, you can set the software to send a message after a few hours or days. Triggered messages are more likely to receive a favorable response because they are sent based on customer's behavior.
Text bots
Text bots embody everything good about automation in text marketing. They work around the clock to help you engage with customers by sending automated responses based on the data you feed it. These responses are often very accurate and add a human touch where necessary.
What can SMS marketing automation be used for?
SMS marketing automation can be applied to the use cases we mentioned earlier. To jog your memory, here they are again:
Welcome offers.
Birthday discounts.
Reply-to-buy messages.
Abandoned cart recovery.
Order confirmation and shipping updates.
Reviews or feedback.
Delivery notifications.
Appointment confirmations.
How to Use the New ManyChat SMS Feature
Learn how to use the ManyChat SMS feature to bring subscribers back into your flows and reset the 24-hour messaging window. In this video, learn how to collect phone numbers from subscribers and implement ManyChat's SMS feature functionality successfully.
[Case Study] How A Food Cart Boosted Revenue by 30% with SMS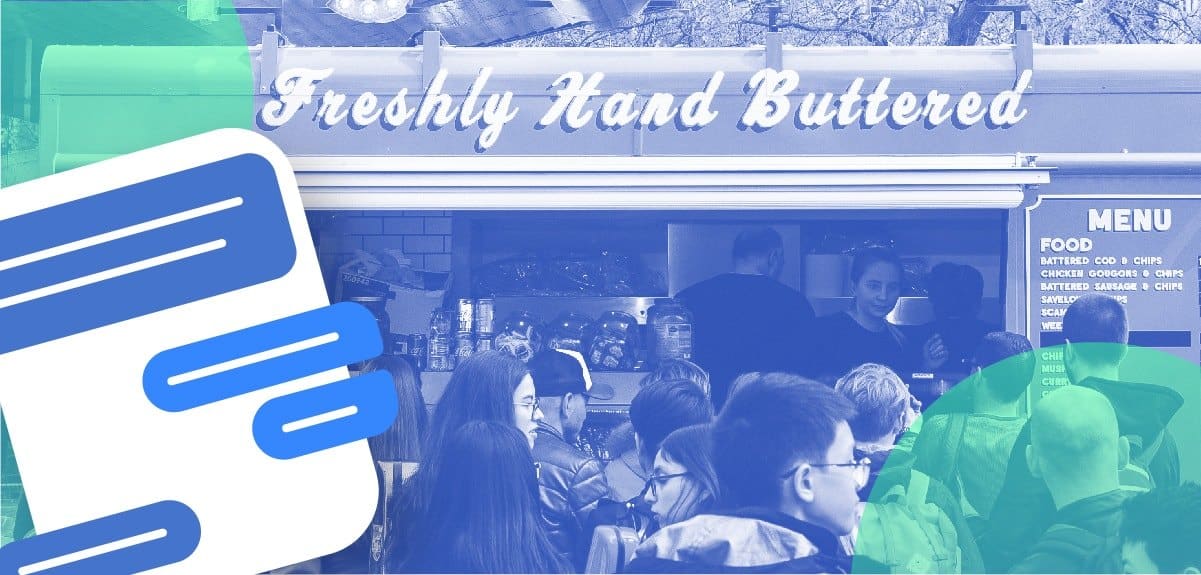 Family-owned food cart vendor, Don Marler, applied SMS campaigns into his marketing strategy and saw a big revenue increase, in fact, by 30 percent. Learn how he applied SMS so you can mimic his hacks.
Discover more: [Case Study] How A Food Cart Boosted Revenue by 30% with SMS
How to Sell Using 2-Way SMS Live Chat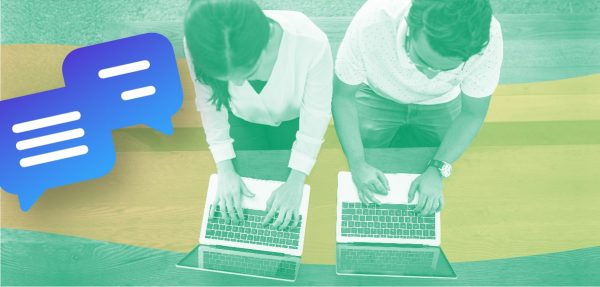 SMS marketing is a great conversion rate optimization that, with the help of ManyChat's 2-Way SMS Live Chat, can boost sales, build affinity, and help collect more information on customers and prospects in order to serve them a more personalized experience.
If you want to create a personal touch with every customer, here's how to sell more using two-way SMS live chat.
Learn more: How to See Using 2-Way SMS Live Chat
How to Create a 7-Day SMS Challenge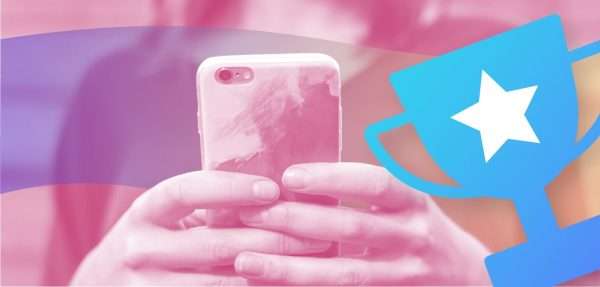 When you use SMS to run your challenge, you continually refresh the 24-hour Messenger window so you can sprinkle in a promotion here or there, get feedback on your content, and build closer ties with your subscribers.
Because you can build multi-channel flows inside ManyChat, you can easily set up and run an engaging challenge all from one place. If you want to start mastering SMS marketing in ManyChat, here's how to set up a high-converting, seven-day SMS challenge.
Read more: How to Create a 7-Day SMS Challenge
How to Get SMS Opt-Ins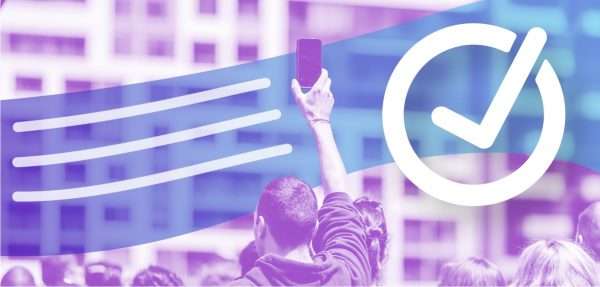 Before you can send high-performing SMS messages, you need to get a customer's phone number and consent to receive texts. If you're a marketer considering SMS, then you're ahead of the game. The struggle? How can you get opt-ins from your customers?
Whether it's a post-purchase follow-up or an existing flow, try one — or all eight — of these strategies to get Facebook Messenger Subscribers to opt-in for your SMS list.
Learn more: How to Get SMS Opt-Ins
SMS marketing Best Practices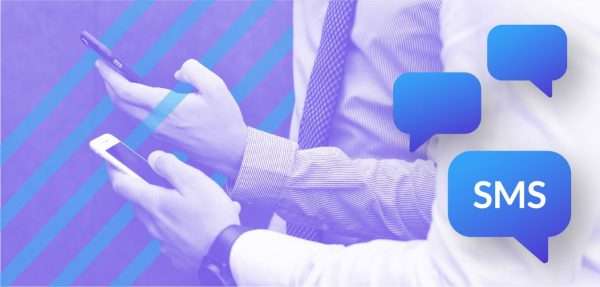 People spend more time texting than doing anything else on their phones. To do so, there's no app to download, no new interface to learn, which helps explain why ninety-seven percent of all smartphone users text their contacts at least once a week.
This is why SMS marketing is one of the marketing channels. It's expected that 48.7 million people will opt-in to company communications via text by 2020.
So what does this mean for you? Let's start by going over the basics of SMS marketing and the best practices to safely grow your business in the age of mobile messaging.
Like any other marketing medium, marketers must adhere to certain best practices if they want to get the best results. Some of these practices include:
Get permission (and keep it)
Never send a marketing message to a recipient without their permission. If you do send a message without explicit consent, you're violating the TCPA, and you may be fined severely. Aside from that, the recipient will find it creepy and will likely opt out ASAP. You should also keep a record of customers' consent in the event of a legal tussle.
Use an SMS marketing tool
SMS marketing thrives on automation. Without the right SMS tool, automation would be impossible, and you won't reap the desired benefits from your marketing efforts.
Use an omnichannel communication approach
Omnichannel communication is a great way to improve conversion rates and customer retention, and integrating your SMS marketing efforts with other channels can deliver even better results. If you can successfully incorporate your SMS marketing campaign with web push notifications, email marketing, Messenger, and other channels, you are more likely to achieve your marketing goals faster.
Don't send too many messages in a given month
We advise that you don't send more than four promotional messages in a month. However, specific situations may warrant exceeding this limit. But whatever you do, keep the number of promotional messages to a minimum so as not to annoy or pepper your customers with too many messages.
Always include your opt-out message with every text
Every promotional message must include a link for customers to opt-out of your contact list. That way they know they're not being forced to receive your marketing messages.
Keep SMS messages short
Remember, you have just 160 characters to work with. So every word must serve a purpose. And don't forget to include a clear CTA at the end.
Always personalize when you can
Your audience will have a more pleasant user experience if you personalize your campaign messages, like addressing them by their first name or sending offers tailored to their previous shopping behavior.
Read more: SMS Marketing Best Practices
Watch more text marketing best practices
Top SMS Marketing Examples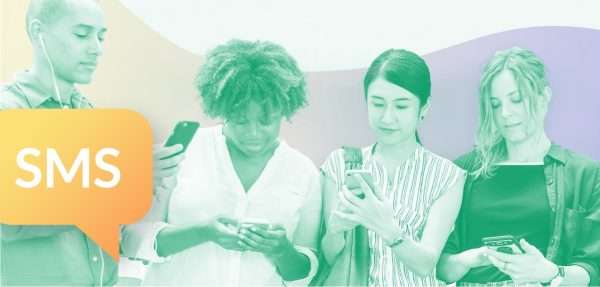 If your business taps into the power of SMS marketing, you can experience a growth in revenue.
Not quite sure where to start? Here are five SMS marketing examples from worldwide corporations and local businesses alike to inspire your jump into the world of SMS marketing.
Discover more: Top SMS Marketing Examples
SMS and Email FAQs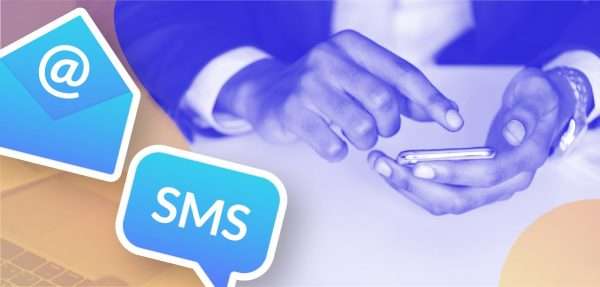 Have questions about SMS? We bet! Here's a list of all the common SMS and email questions to get you started.
SMS marketing FAQs
Since SMS marketing is still in its infancy, it can be a confusing channel for marketers. Here are some of the common questions we've been asked about SMS marketing.
How often should I send marketing campaigns?
The ideal frequency for sending marketing campaigns varies by industry; however, the best practice is to keep the number of messages to a bare minimum so as not to annoy customers. We typically recommend no more than four messages per month.
When is the best time to send marketing messages?
Most marketers prefer to send messages between 9 a.m.-9 p.m., and it's difficult to pick the best time to send marketing messages. The golden rule is not to send messages at night and during peak work hours.
How do I get people to sign up for my marketing campaigns?
If you already have a contact list for other marketing channels, encourage contacts to opt-in for your campaign. eCommerce store owners have an opportunity to request customer phone numbers at checkout, and you can employ a similar strategy if you're holding an event or running a promotion. There is no bad place or time to ask people to sign up for SMS marketing campaigns. Just ensure you aren't brash or overly intrusive and obtain express consent.
Read more: SMS and Email FAQs
SMS is a powerful channel to communicate with current and prospective customers. Whether it's for a reminder, deal, or order info, text messaging can help you build trust and increase revenue for your business.
The contents of this blog were independently prepared and are for informational purposes only. The opinions expressed are those of the author and do not necessarily reflect the views of ManyChat or any other party. Individual results may vary.