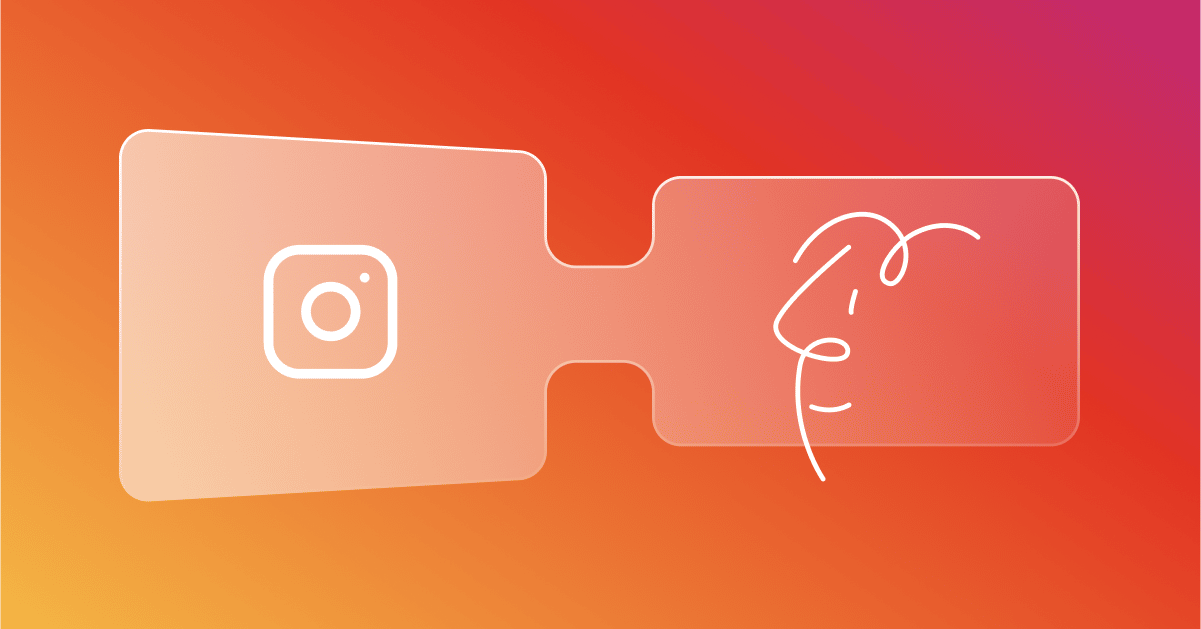 Today, there are more than 118 million Instagram users in the United States. This number is expected to exceed 127 million by 2023. 
Over the years, social media has evolved beyond its humble origins as a place for users to post pictures to a powerhouse channel thousands of brands market their products on. But not every business has the resources (or is willing) to spend on social media efforts without a reasonable expectation that doing so will make a difference to the bottom line. 
Instagram (IG) has a proven track record of boosting brand awareness, lead generation, and sales. If you do not currently include it as part of your current marketing strategy, maybe take a second look. According to Hubspot's 2021 Marketing Report, Instagram delivers the second-highest ROI for marketers. 
If its massive user base and proven results have convinced you that Instagram is a worthwhile platform to add your marketing strategy, let's explore how you can successfully use Instagram for lead generation. 
Optimize your link in the IG bio 
Instagram only allows users to put links in the bio section (#linkinbio) of their profiles—unless they have 10,000+ followers. Instagrammers who meet this requirement can add a "swipe up" link in an Instagram Story (more on this in a bit). 
Given this constraint, it's a brilliant idea to use the link in your bio for lead generation. Use your Instagram bio to lead visitors to your website, newsletter landing page, current sale, etc. You can edit the link in your bio at any time, as often as you want. 
Here are some things to keep in mind when you're deciding on your bio link: 
Put a call to action above the link (for example, "Sign up for our newsletter!")
Lead Instagram followers to the link by referencing it in your post captions
Track your link so you can measure its efficacy 
Don't miss this key opportunity to grab some clicks! 
Add action buttons to your profile 
Instagram allows business account holders to add action buttons to their profiles. An action button can share your phone number, email address, and business address with followers for a one-click contact. 
Instagram also provides button options explicitly for lead generation, including "Reserve," "Get tickets," and "Book." All of these buttons can link to forms on third-party sites, such as OpenTable or Eventbrite. 
Add an action button by:
Tapping Edit Profile from your account page
Hit Contact Options 
Choose Add an action button 
Select the button and desired third-party provider
Add your URL
Action buttons are a simple way to get Instagram followers to convert with a single click. 
Create shoppable content 
Instagram has implemented specific shopping features to help businesses acquire leads, such as shoppable posts and product tags. A shoppable Instagram post allows users to effortlessly purchase items they see in your photos. The shoppable feature allows brands to link products within posts, so when a viewer taps on the item(s), it brings up additional product information and the viewer can purchase it in fewer steps than they would take by leaving IG and visiting the website. 
Here's how to create a shoppable post:
Connect your Facebook catalog to your Instagram account and register for Instagram Shopping
Start adding product tags to your Instagram posts and Stories
Use Instagram Insights to collect data on how many visitors click on a product tag or click to make a purchase
Design a catchy landing page
When someone clicks on your link, it's essential to lead them to a landing page that encourages them to stick around and convert. It takes a lot of work to get someone to click on a link, so don't risk losing them by having a disappointing landing page. 
Here are some tips for a stellar landing page: 
Keep the message clear and focused
Make it easy for visitors to scan the content
Use memorable visual elements 
Ensure the content matches the intent of the call to action that brought the user to the page
Constantly test so you can continue to make data-driven improvements 
Encourage viewers to swipe up
Instagram allows accounts with 10,000+ followers to embed links into their Stories, so viewers can quickly swipe up and visit an external website. 
Since it's so easy to swipe up (it requires far less effort than having to click on an account and use the bio link), this feature can be extremely effective. But remember, make the landing page a great one, so no one regrets swiping up!
If you're eligible for this feature, you can add a swipe up link to your Instagram Stories by: 
Filming new content or uploading content to your profile 
Clicking the chain-link icon to add your link
If you want the link to stay active longer (Stories disappear after 24 hours), add the Story to a Highlight on your profile 
Use the swipe up option to encourage Story viewers to sign up to receive content, make a purchase, or get more information. 
Engage with your audience 
To engage with your Instagram audience, you've got to understand a bit about the platform's algorithm. For starters, know that Instagram rewards users for utilizing as many of its features as possible. The more features you use, the more Instagram will put your content in front of your followers—and even potential followers. 
Here are some things you can do to satisfy the algorithm and engage with your Instagram followers: 
Use Instagram analytics to see when your followers are most active on the platform and make it a point to publish content at that time. 
Use Instagram stickers to encourage Story viewers to interact with your profile. (Stickers include polls, questions, a countdown, or a quiz.) 
Share user-generated content to demonstrate authenticity and reach potential new followers. 
Create valuable, saveable content, such as a top 10 list. More complex content will encourage users to save a post rather than just liking it because doing so makes it easier to refer back to the content later. 
Experiment with caption length. Instagram measures how long a user spends looking at a post, so lengthy captions (interesting, of course) might keep people around a bit longer. 
Use the right hashtags. Use a mix of branded hashtags that you create and versatile ones to reach new audiences. 
The more Instagram features you use, the more reach and engagement you'll garner. 
Tease on-site content 
Switch up the assets you share on Instagram to promote content that's on your website. Blog posts are a good thing to promote, along with downloads and products. One tactic is to use several slides in Stories to share snippets of website content. Many users click through several slides until they see something they want to read or watch. 
You can also use your link in your bio to point followers to your latest content or campaign. No matter what type of content you're promoting, don't give all of it away on Instagram. Make followers click to get the goods. 
Partner with an influencer 
Working with an Instagram influencer is an excellent strategy for acquiring more leads on Instagram. However, it's essential to partner with an influencer who makes sense for your brand. For example, if you're looking to market a line of hair coloring products, don't hire an influencer who never has (and never will) color their hair.
The influencer's audience should align with yours, and you don't want anyone to question whether the influencer has actually used the product. You'll also want to work with someone credible who has built trust with their followers over time. Authenticity is critical for generating more conversions. 
Use Instagram lead ads 
Instagram has ad features made explicitly for collecting leads that will solicit vital customer information. Create Instagram lead ads using a business account (which requires a Facebook Page). 
You can build an Instagram lead ad—or any Instagram ad— through Facebook Ads Manager. To make a lead ad, choose Lead Generation for the marketing objective and select Automatic Placements for improved ad optimization. 
Run a contest
A popular way to acquire leads via Instagram is by hosting a giveaway, an exclusive sale, or a limited promotion. For a contest or a giveaway, collect information by asking your Instagram followers to comment on a specific post (have them tag a friend for greater reach) or complete a survey. 
To run a promotion on IG, limit it to your Instagram followers by creating a specific code or a secret link. Doing so makes followers feel like they are part of something exclusive and inspires a sense of urgency. 
There are many ways you can transform Instagram into a successful lead generation tool for your business. Choose the tactics that make the most sense for your brand and your audience. 
Don't be afraid to get creative and try new things, and then use the data to make decisions from there. 
Take your lead generation game to the next level with ManyChat + Instagram. Start free today.
The contents of this blog were independently prepared and are for informational purposes only. The opinions expressed are those of the author and do not necessarily reflect the views of ManyChat or any other party. Individual results may vary.