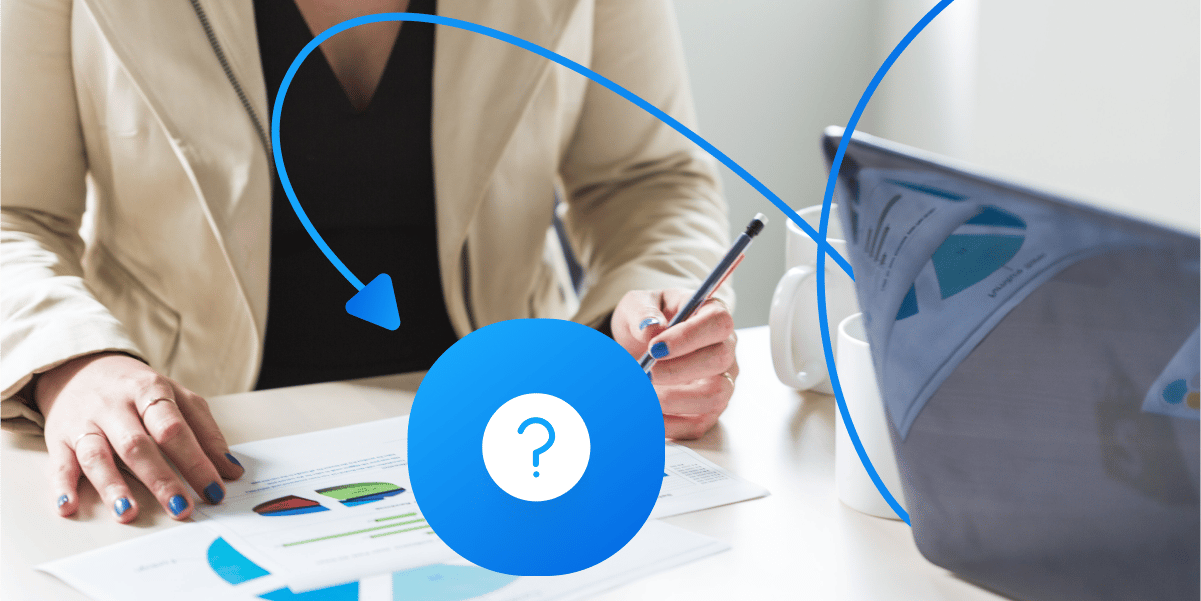 You've probably heard the purchase rate for omnichannel marketing campaigns is 287% higher than single channel campaigns.
But reaching buyers on the right channel, with the right message, at the right time is becoming more difficult. There are endless amounts of channels available — from SMS to YouTube, Messenger and more — and you have to manage conversations on all of them, at one time.
Even though 51% of companies use eight different channels to connect with customers, according to research from intent-based marketing company Aberdeen, although it's complex, it's critical for success.
So how do you break that barrier and thrive in the world of marketing automation?
Luckily, there are automation tools that can help you with everything — from email marketing automation to content marketing and chat communication — you can easily take advantage of and improve the efficacy of your campaigns. Use this modern marketers guide to marketing automation to take your marketing efforts to the next level.
Table of contents:
What is marketing automation?
Marketing automation helps you manage marketing processes and campaigns across multiple channels, automatically.
With marketing automation, you can send customers automated messages through email marketing, social media, SMS, and Messenger Marketing. Messages are sent using an automation platform, based on a set of instructions you create called workflows — or "flows" in ManyChat. Workflows can come as templates built into your marketing software, designed from scratch, or created in the middle of a campaign to improve your results.
Why marketing automation is important for business success
The most effective marketing teams use marketing automation to make their campaigns more effective and empower sales teams with better quality leads, plus, show better ROI.
Using automation in digital marketing, you can also:
1. Improve the efficiency of your marketing efforts
Automating certain marketing tasks reduces the risk of human error and redundancies. Whether it's chat or email automation, you can eliminate tedious tasks so teams can do more productive work.
2. Deliver personalized content easier
Automation software helps you lessen the headache of delivering personalized content by collecting data, analyzing it, and automating the delivery process. What was impossible a few years ago, can now happen in just a few clicks.
3. Increase revenue and average order size
When you automate your up-sells, cross-sells, and post-purchase follow-ups, you may notice a boost in your customer lifetime value.
4. Create a better customer experience
Marketing automation lets you create omnichannel digital marketing campaigns to reach your audience at every touchpoint. When using the right marketing automation tool, you can deliver the right message at the right time and delight your customers.
5. Become more resourceful
Workflow automation takes care of redundant tasks so marketing and sales teams can do higher-value work, like engage in Live Chat or optimize campaigns. Automation provides a clear understanding of how your process works and who is responsible for what, and results in cost savings by getting rid of time-sucking assignments.
6. Improve scalability
You can't grow a business with manual processes. Automation software can help manage increased workloads and sophisticated processes in your company.
What Marketing Automation has to do with Chat Marketing
As a marketing manager or strategist, you know how important it is to get the right message, to the right person at the right time. People could very well be looking to buy your products and engage with your company in the middle of their buying process, but if you don't catch them at the perfect moment, you may lose them for good.
While 75% of marketers say they currently use at least one type of marketing automation tool, according to Social Media Today, more than 43% of them struggle to deliver personalized content and integrate their marketing systems, which leads to unremarkable results for campaigns.
With Chat Marketing, you can create unique
Traditional inbound marketing automation tactics
Most automation software assume that leads and contacts work in a linear path, like so:
Which assumes that leads and contacts are sitting around waiting for your next message. If you have an effective marketing system in place, potential customers are interacting with your business on:
Social media
SMS
Google
Website
Webinars
Communities
Leads don't exist in a vacuum. If you market like they do, you'll miss out on key opportunities to engage people and move them further through the funnel.
And that's where Chat Marketing comes in.
Chat Marketing automation
Before any business invests in marketing automation, it's important for them to ask "How am I going to fuel my top funnel?". Automation is a great way to qualify and nurture leads, but those leads have to come from somewhere.
Chat Marketing helps fuel the entire funnel, and automate it. Through a variety of opt-in tools, known as Growth Tools, and ManyChat's drag n drop workflow builder, you can achieve three important automation tactics:
Build a contact database by funneling leads from all your channels into one place for nurturing.
Create highly targeted, personalized and timely interactions with leads.
Set up triggers and rules to guide potential buyers through to conversion.
Successful marketing automation strategies using Chat Marketing will reduce friction and speed up your sales cycle, helping you improve lead nurturing and continue to build relationships well after they've purchased a product.
Read: Advanced Ways to Use Chat Marketing for Your Online Store
Master marketing automation with ManyChat. Sign up for a free account today to get started.
Essential marketing automation best practices
Here are some best practices to keep in mind when creating your marketing automation strategy:
1. Map out your customer journey
Create a visual map of how customers will move through your automation. Use a drag n drop builder with reporting capabilities to your strategy back into the main objectives of your business, quickly and efficiently.
2. Build a contact database
Run Facebook ads, capture website or landing page visitors, and turn organic social media traffic into subscribers for your contact base. Using marketing automation tools such as ManyChat, you can set up opt-in tools once, and let them do the tedious work for you.
3. Set up your automation tool for segmentation
Segment new contacts as they come into your marketing automation software. Create a library of helpful content, and deliver it throughout the customer lifecycle to build closer relationships.
4. Score leads
As mentioned earlier, lead scoring is where you assign points to leads as they take actions throughout your lead generation process. As they gain or lose points, you can direct them down more relevant paths to encourage conversion using an automation software.
5. Prepare welcome sequences
Whether you prefer email marketing or Messenger, set up welcome messages and sequences to kickstart a good relationship with prospects.
6. Use triggers and rules to move prospects through the lifecycle
Define rules to guide prospects and customers throughout their journey. A good marketing automation software will help you identify specific events (Triggers) that result in your system to engage with a customer (Action).
7. Automate responses with keywords
Keywords are an effective way to automate conversations inside Messenger and stay in touch with subscribers. Without keywords in place, your bot won't be able to understand when people ask things outside of the flows you've built.
8. Personalize and target
Collect information from prospects using Custom User Fields in your marketing automation software, then follow-up with personalized, relevant messages.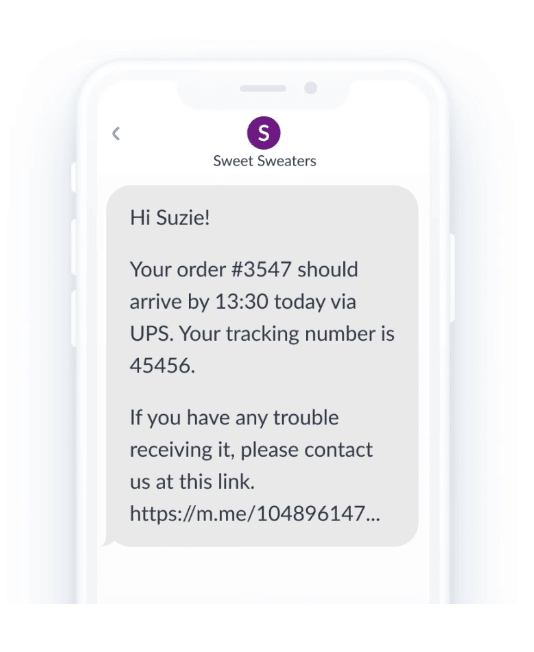 9. Create multi-channel drip campaigns
Multi-channel drip campaigns let you create various touchpoints to engage with subscribers, deliver valuable content, share relevant information, and build trust with your audience. Use a combination of SMS, email, and Messenger to move potential customers through their buying journey and convert more subscribers into customers.
Watch the Webinar: How to Acquire and Retain Customers Through Chat, SMS, and Email.
10. Identify when a human needs to step in
Set up internal notifications for your sales or marketing team when a contact takes an important action, and add follow-up tasks to show them which contacts to follow-up with in a Live Chat.
11. Measure and optimize
Determine what's working and what's not in your marketing automation tool reporting. Dig into the analytics and make changes that will help optimize your digital marketing campaigns and grow your business.
Fundamental KPIs to track marketing automation success
Key performance indicators are benchmarks on the road to marketing automation success. Monitoring them will help you identify progress toward your inbound marketing and sales goals. It also helps you optimize your processes and communications for the future.
KPIs are typically chosen depending on your company goals. While KPIs differ from business to business, there are a few to set for your marketing automation strategy:
Acquisition — building a contact database
Total number of active and inactive subscribers. Active subscribers are contacts who have recently interacted with your brand. Inactive subscribers are those who haven't over a certain period of time. Knowing the amount of both types can help you determine if your nurture campaigns are working, and also give insight into who's likely to become a customer.
Lead qualification rate. What percentage of subscribers are becoming qualified leads? If certain Chat automations are working better than others, you want to double down on them and improve less effective ones.
Engagement — creating customer interactions
Conversations started. How many conversations does your lead generation process start with processes? If the numbers are low, you should consider switching up your messaging or bot personality to align with your customers.
Click-through rate (CTR). Whether it's a call to action in your Messenger bot flow or email, you want to track the percentage of people who click it. Monitoring CTR can help you know if your offer is attractive to customers. If your CTR is low, you can adjust your call-to-action to try and get better results.
Flow completion rate. It's important to measure the percentage of people who finish your flows. The flow completion rate informs you about the relevance and effectiveness of your Chat automation, and can help you make better decisions on what to do to help people get closer to conversion.
Conversions — moving people further down the customer journey
Subscriber to prospect: Some marketers use form to capture contact information. Some use Messenger bots to easily get the same data in Messenger to qualify leads. Regardless, you want to keep track of how many people go from a silent subscriber to a likely customer based on the actions they take in your workflows.
Prospect to customers: Keep an eye on the amount of prospects who become customers. By identifying key conversion events in your flows — for example, clicking the buy button in Messenger or purchasing a product in your store — you can better understand what causes people to convert.
Lead score: Lead scoring is the process of assigning points or scores to each lead generated. It helps you figure out which leads are ready to buy, and which need more nurturing. You can build an automated system to gain actionable insights and prioritize leads so sales can respond and follow-up accordingly.
Financial — tracking costs and revenue
Cost per prospect. Many marketers track cost per lead, which is another useful marketing automation KPI, but it's also important to track how much it costs to generate qualified leads on average.
To get this number, follow the equation below.
(Total expenses of campaign) / (# of qualified leads) = cost per prospect
Return on investment (ROI). Similar to any other marketing strategy, you want to measure if you got a good return on what you spent. The most basic way to calculate the ROI of your marketing campaign is:
(Sales Growth – Marketing Automation Cost) / Marketing Automation Cost = ROI
Marketing automation FAQ
What do you need to onboard and implement a marketing automation platform?
Define your requirements and company goals.
Get a price estimate and your stakeholder buy-in.
Find the right marketing automation platform.
Create a marketing automation strategy and implementation plan.
Begin with simple automations and build on.
Which marketing activities can be automated to make the biggest impact on marketing strategy?
The primary use for marketing automation software includes, but is not limited to:
Lead generation
Lead scoring
Nurturing leads
Customer retention
Recovering abandoned carts
Data analysis
What does marketing automation mean for the customer journey?
When you use marketing automation throughout the customer journey, you can improve the customer's experience while freeing up your team's time so you can build better products and services.
Why is marketing automation important for your company?
Marketing automation gives marketers the power to build consistent, personalization customer journeys across all your marketing channels. It helps deliver the right content, at the right time, to the right customers, and maximize your marketing efforts.
What essential marketing automation practices should you develop first?
The first marketing automation practice you should develop first is creating buyer personas. The content and offers you send should be based on an ideal customer, their needs, goals, and pains.
Getting the most from your next automated marketing campaign
Marketing automation is a must-use strategy for every business should add to their inbound marketing strategy if they haven't already. Adopt it fully by diving into the different marketing integrations available with your chosen marketing automation tool, create different workflows using Chat, SMS, and email marketing, and engage with your audience. You may end up surprised by how quickly you see better results from your marketing efforts.
Want to master marketing automation in your business? Get ManyChat today. It's free to get started.
Note: This information is provided for educational purposes only and should not be relied upon as legal advice. Please always consult your own attorney before engaging in text marketing.