What are Instagram Reels? And How Do I Create One?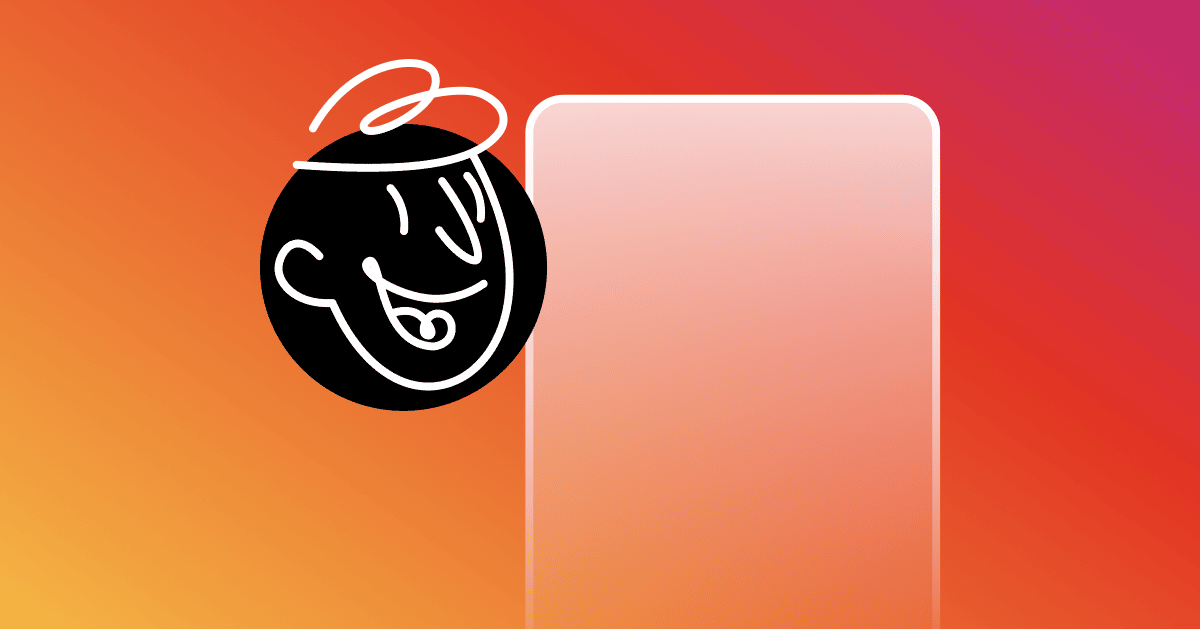 Instagram (IG) is no longer the simple photosharing app for Instagram users it once was. Instead, this social media powerhouse is looking to invest more effort into becoming a hub of entertainment and commerce beyond the typical Instagram feed, like other user-generated content-friendly platforms such as TikTok, YouTube, and Snapchat.
So, what does that mean for the app that was once the place for people to share personal photos online? What changes do Instagram creator, marketers and small business owners need to acknowledge and strategize to accommodate?
One way Instagram has shifted more towards entertainment and video content is by introducing its Reels feature.
If you've seen Reels in the app, and you're not totally sure how they work or how you can turn them into an asset for your business marketing strategy, stick around—his guide is for you.
What are Instagram Reels?
Instagram Reels are a short-form video feature that range from around 15-second videos to up to a minute. You create them in the Instagram app or post them from your camera roll to Instagram. You can use Reels' editing tools to add text, stickers, and AR effects (or filters) to your videos, as well as original audio or Instagram music library tracks.
Why use Instagram Reels?
You might be thinking to yourself, "Why should I bother with Reels? There are already Instagram Stories and IGTV; why use another new feature?"
Those are great questions! Reels have a few unique benefits for Instagram users compared to other app features and platforms. Here's the scoop on all of them:
More chances for discovery
Let's address the not-so-secret elephant in the Instagram creators room. Reels are Instagram's attempt at competing directly with TikTok. Despite TikTok's popularity, Instagram's 1 billion+ users beat TikTok's 113.99 million combined (iOS and Android) monthly active users (MAU). More eyes from Reels content equal more opportunities.
Since Reels are also one of Instagram's newest features, it appears IG is allotting them a little more real estate in the app and algorithm. With their prime middle-icon position on the home screen and frequent appearance as one of the first posts you'll see in the Explore tab, they are highly visible.
Also, unlike Stories—which are limited to 10 hashtags—Reels function just like a standard post. That means you can include up to 30 hashtags and apparently (personally tested by yours truly) 2,184 characters in your caption.
So, not only do you have the extra hashtag discovery opportunities, but, according to Instagram:
"When you share Reels featuring certain songs, hashtags, or effects, your Reel may also appear on dedicated pages when someone clicks on that song, hashtag, or effect."
Instagram has made sure Reels are deeply integrated into the search and explore functions of the app to optimize discovery among the Instagram community.
Reels stay on your profile
The other key difference between Stories and Reels is that Reels permanently remain on your profile in their own tab, whereas Stories only appear for 24 hours. If you navigate to an Instagram profile that has posted a Reel, it'll show up like so:
Having a permanent spot for your Reels videos is beneficial for a few reasons:
New audiences can quickly look through your previous content and become better acquainted with your brand.

You can justify putting even more effort into the quality of your content production since it won't be temporary (which also improves its value for your audience).

Your Reels content will appear in other parts of the discovery system long after 24 hours have passed—including appearing in "top posts" of a hashtag.

Reels come up in hashtag searches, enabling you to create higher-intent content targeting specific searches.
Of course, Stories are still a great place for hot-topic or spontaneous content, instead of just your Instagram feed, but if longevity is what you're after, then Reels are the way to go.
Integration with Instagram shops
The last benefit we'll talk about here in this Instagram Reels tutorial is the massive opportunity for eCommerce businesses.  Reels are integrated with Instagram Shops. If you set up an Instagram shop, you can add a link to the products featured in your Reels.
This integration is a gamechanger for retail and eCommerce businesses that want to create shorter, permanent content TikTok video-style, but still want options to promote their products.
Having an integrated Instagram shop means your customers (or potential customers) will experience very little friction as they move from the brand awareness top-funnel phase to the bottom of the sales funnel.
Overall, the potential for more discovery opportunities—paired with permanent content linked to your Instagram shop—will naturally garner more leads and engagement, and likely increase revenue.
Now that you know what Reels are and how they can benefit your social media marketing efforts, let's dive into how to create your first Reel.
How to create an Instagram Reel
Creating an Instagram Reel is real simple (pun totally intended). Choose Reels at the bottom of your Instagram camera. You'll see various editing tools to create your Reel, including:
Songs from the Instagram music library to share in your Reel. You can also use your own audio by recording a Reel.
AR effects from Instagram and other creators around the world.
Timer and countdown to record Reels hands-free.
Align to merge multiple clips together.
Speed to change parts of your video.
Record your Reel in a series of clips or at the same time. You can also use video uploads from your phone. Simply press and hold the capture button to record a Reel. You'll see the progress indicator at the top of the screen while your record.
Now you know the basic steps involved in building a Reel, let's move on to how to create successful Reels. This next section includes three tips for making Reels that will have a major impact.
Tips for creating successful Reels
Of course, many variables influence your success on any platform or feature; Instagram Reels for business (or even personal) accounts are no exception. That said, a few common factors can help improve your performance no matter what industry or niche you're in.
Grab users' attention right away
This first tip may seem obvious, but you might be surprised just how quickly people will scroll past your Reel if they aren't either entertained or curious to see what happens next. (They literally only spend a second or two on each post.)
Let's go back to Beardbrand's Instagram account. Another one of their recent Reels illustrates a good example of how to capture users' attention:
The company uses a picture of Will Smith—whom many people know and admire—for immediate impact and discusses his facial hairstyle. Then the video presenter proceeds to talk empathetically about beard growth struggles.
On the other end of the spectrum, some entertaining yet educational content by James Jones (@notoriouscree) leverages a popular curiosity-building technique—using a "wait for it" text to keep people interested:
Each example, though unique, works to keep Instagram users engaged in the Reel and hopefully inspired or motivated to buy products featured in them.
When you create your Reels, take special pains to grab your audience's attention by either making use of creative editing or being relatable.
Have people DM you
You've seen it before in Stories, Reels, and Lives: the creator tells you to DM them for more information. Creators used to have no other option but to respond to these requests manually, which is nearly impossible if you are a small team.
But no more! The Keyword Automation feature from ManyChat is a useful tool for generating better results from your Reels and automating your replies to DMs. All you have to do is set a keyword in ManyChat's Flow Builder and promote it on your Reels. Once someone messages your brand the pre-set keyword, it'll kick off a conversation in Instagram Messenger.
You can then:
Qualify leads in your Instagram sales funnel
Answer FAQ questions using automation
Jump into a live chat
Show off a product catalog
Sending people into conversations in Instagram Messenger helps build authentic connections with your followers, which can lead to more leads and higher sales in the long run.
Respond to your audience
You probably already know how critical it is to take the time to respond to your audience (especially if you're a small business owner or entrepreneur). Furthermore, the point of social media is to be social, not just to broadcast one-way content.
One example of an entrepreneur who does a great job at replying to comments on his Reels is Derek Simnett from @simnettnutrition:
Responding to your audience naturally increases your engagement since you're keeping the conversation going. In turn, this engagement signals to the algorithm that your Reel is worth boosting, resulting in a virtuous cycle.
This activity also proves to people that you care about them by acknowledging their comments or questions, which is more likely to inspire customer loyalty.
Really, there's no downside to responding to conversing with users on Instagram, especially when you can rely on ManyChat Instagram Automation to do the heavy lifting.
Create videos with purpose
Though it might seem self-evident, from a business perspective, the point of creating content is to drive people to take a positive action, e.g., buy a product, sign up for newsletters, attend a webinar, donate, etc. However, it's easier than you may think to fall into the trap of creating trendy content for the sake of it.
Beardbrand has been able to avoid this mistake by creating videos that feature their products while also entertaining users. Now let's look at a company with an environmental focus, 4ocean:
The above example is a behind-the-scenes style Reel that shows what the company does with ocean plastic they recover. They posted this Reel (and all of their others) with their mission in mind—to clean up plastic pollution from the ocean.
When you create your Reels, make sure they are on-brand, relevant to your audience, and fulfill a business purpose. You can ensure you're doing this by asking yourself the following question before you post:
"Does this Reel serve to drive a core business goal, or is it just content for the sake of it?"
As mentioned earlier for how to create Reels on Instagram, the business goal doesn't have to be limited to sales, but it should be at least an action that could eventually lead to one.
Get started with Instagram Reels
Instagram Reels are a relatively new feature with a lot of promise for building your online brand presence, increasing engagement, and ultimately driving potential customers into your sales funnel.
This guide should help you create awesome Reels your followers will love, but your efforts don't have to stop there. Instagram Automation with ManyChat can help you automate your social marketing tasks, enabling you to scale your business communication effectively. Combine automation with Instagram Reels, and you'll be unstoppable!
Grow your Instagram following and make sales with Instagram Automation by ManyChat. See if your business is eligible by applying below.
The contents of this blog were independently prepared and are for informational purposes only. The opinions expressed are those of the author and do not necessarily reflect the views of ManyChat or any other party. Individual results may vary.