Best December Quotes for Holiday Marketing Copy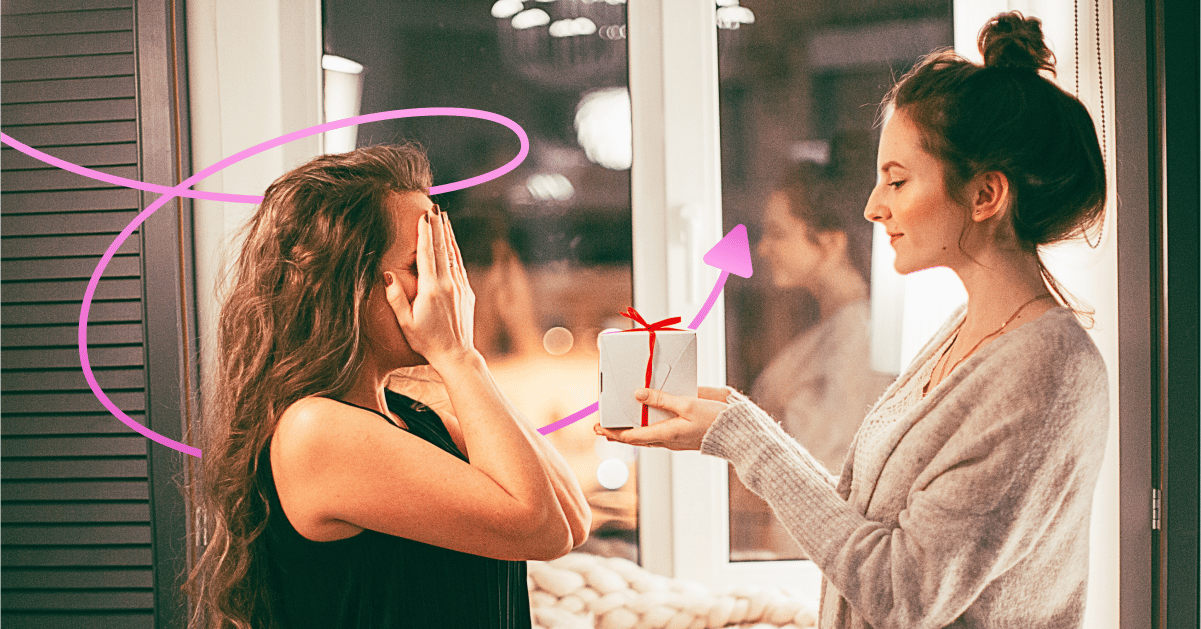 'Tis the season for hot cocoa, cozy sweaters, and possibly major writer's block. When it comes to creating copy during the busiest time of year, your team may want to run in the other direction. There's no doubt that the stakes are high for sales during the holidays. The competition is also front and center. Despite the pressure, your business can easily create eCommerce marketing copy that is unique and speaks to potential and existing customers alike.
Using timely quotes this holiday season is a great way to ensure that December is a profitable month.
Before we get into some of the best quotes for December 25th, it's important to understand why you should use them in your copy. As the holiday season approaches, you want your customers to get in the Christmas spirit and bring your holiday ads to life. The time leading up to Christmas Eve can be a stressful one for shoppers, as they scramble to turn the bleak December month into a warm and joyful one for their families.
The magical thing about the holiday season is that almost everyone celebrates it as a time filled with happiness among their families and friends. Therefore, in your holiday marketing, use copy that goes beyond wishing consumers a Merry Christmas. Connect them to your brand with quotes that make them fall in love with the holidays all over again.
Here are a few tips to keep in mind:
Research holiday keywords
Be festive
Create graphics that represent the quote and your brand
Support graphics with a clear Call to Action (CTA)
Keep copy simple
Encourage engagement
Ways to optimize results:
Host giveaways
Use in drip campaigns
Implement GIFs
Run a contest
Use in outgoing orders
We have a gift that keeps on giving. These great December quotes are little stocking stuffers that you can use throughout your holiday marketing campaign.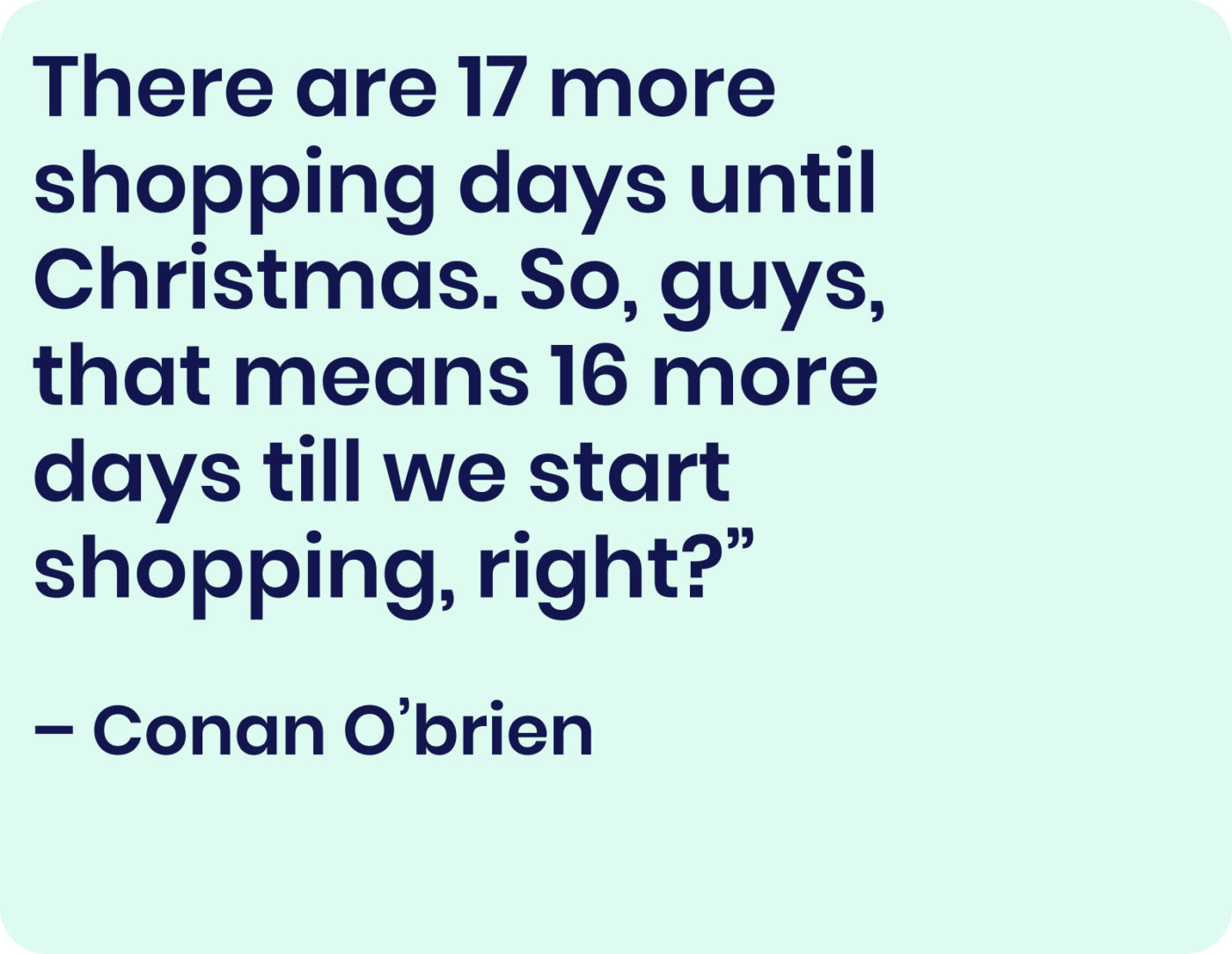 Have fun with your marketing copy this winter! Although this quote is targeted at male shoppers that are waiting last minute to shop, it can be relevant to any demographic. This December quote is a fun way to push last minute sales.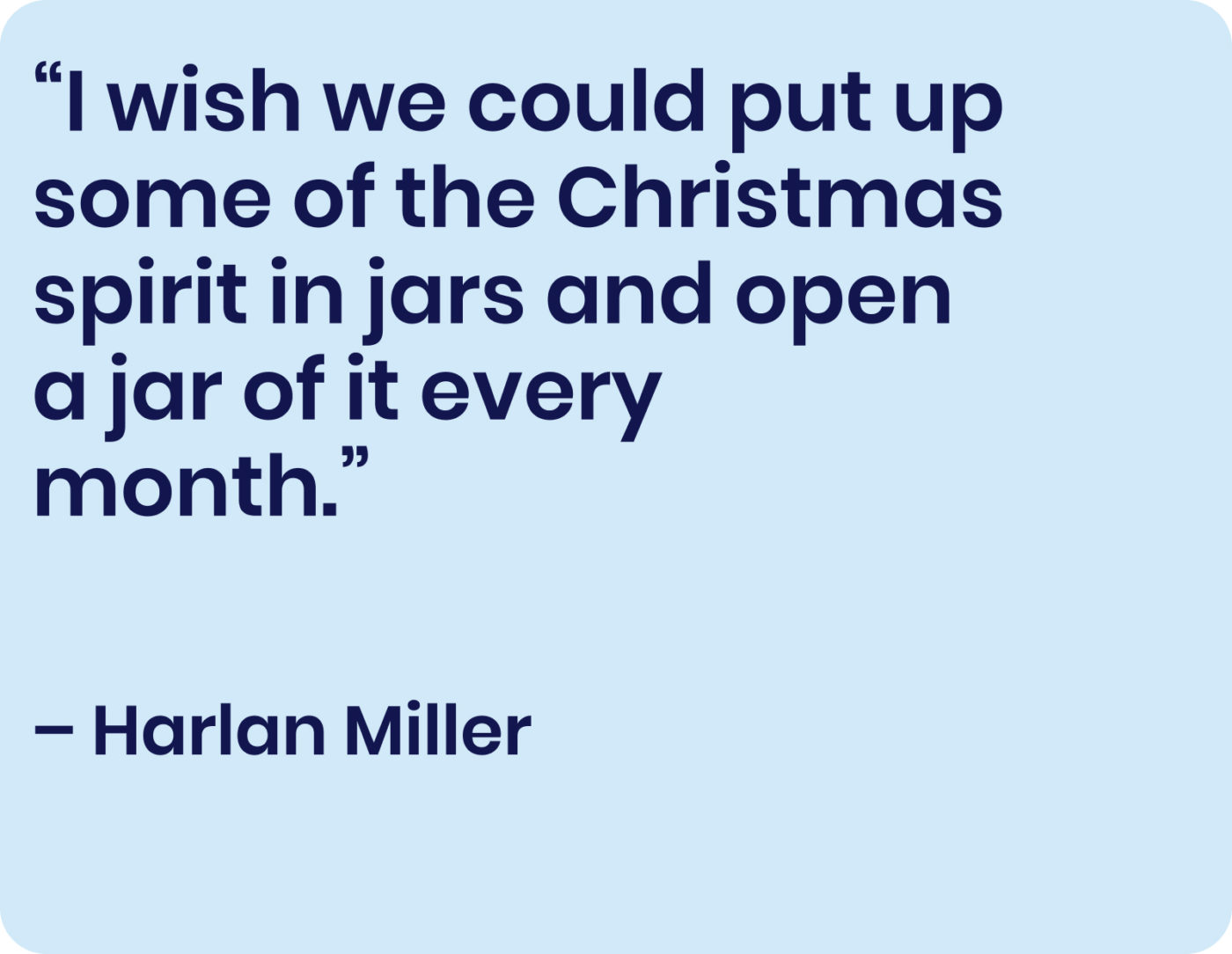 Capture the spirit of Christmas with this December quote. This quote would be great being used at the beginning of a holiday campaign. Drive engagement with customers on social by asking what their favorite Christmas memory is.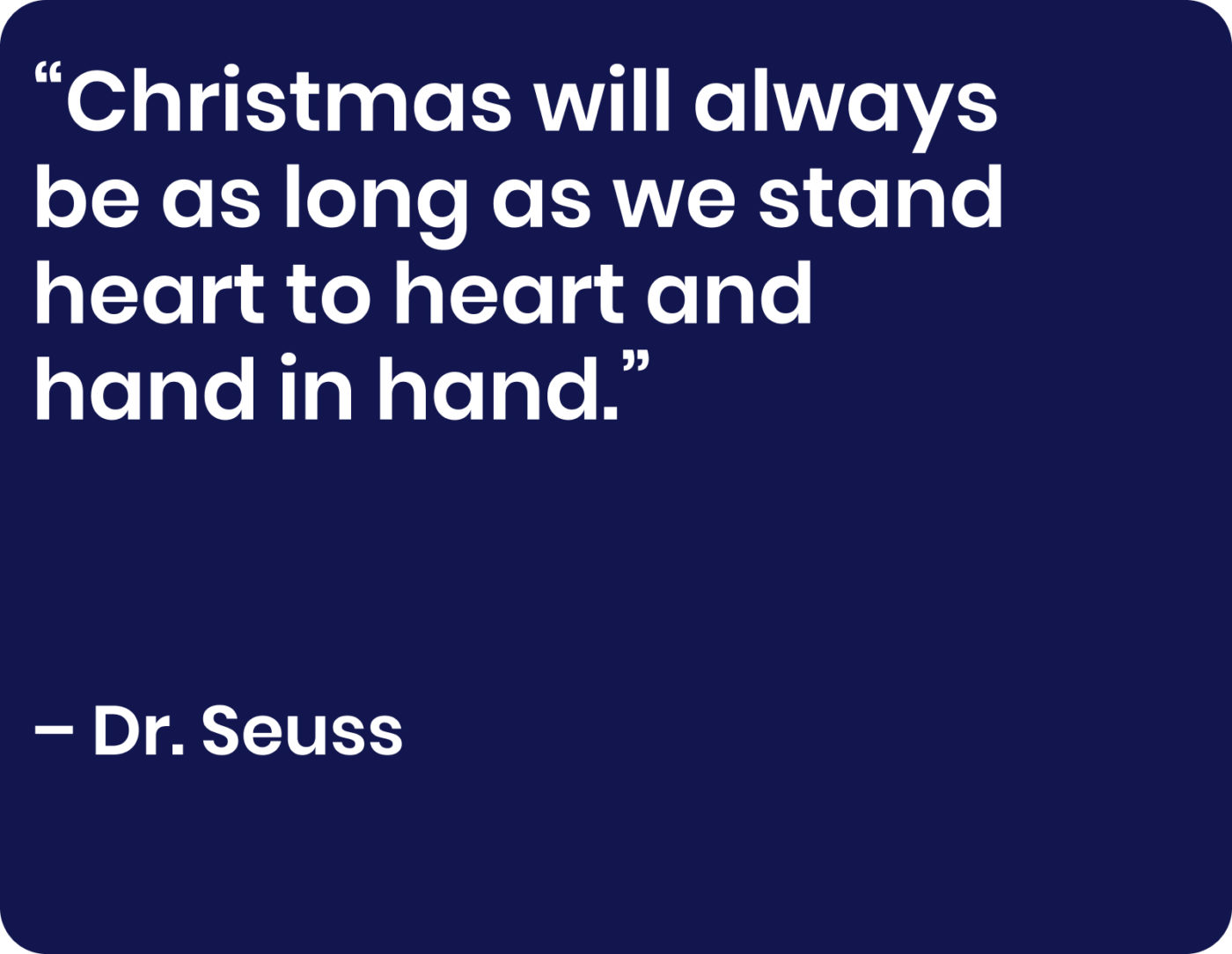 Togetherness is the most important aspect of the holiday season. This December quote is a great conversation starter with customers and a wonderful way to showcase the empathy of your brand.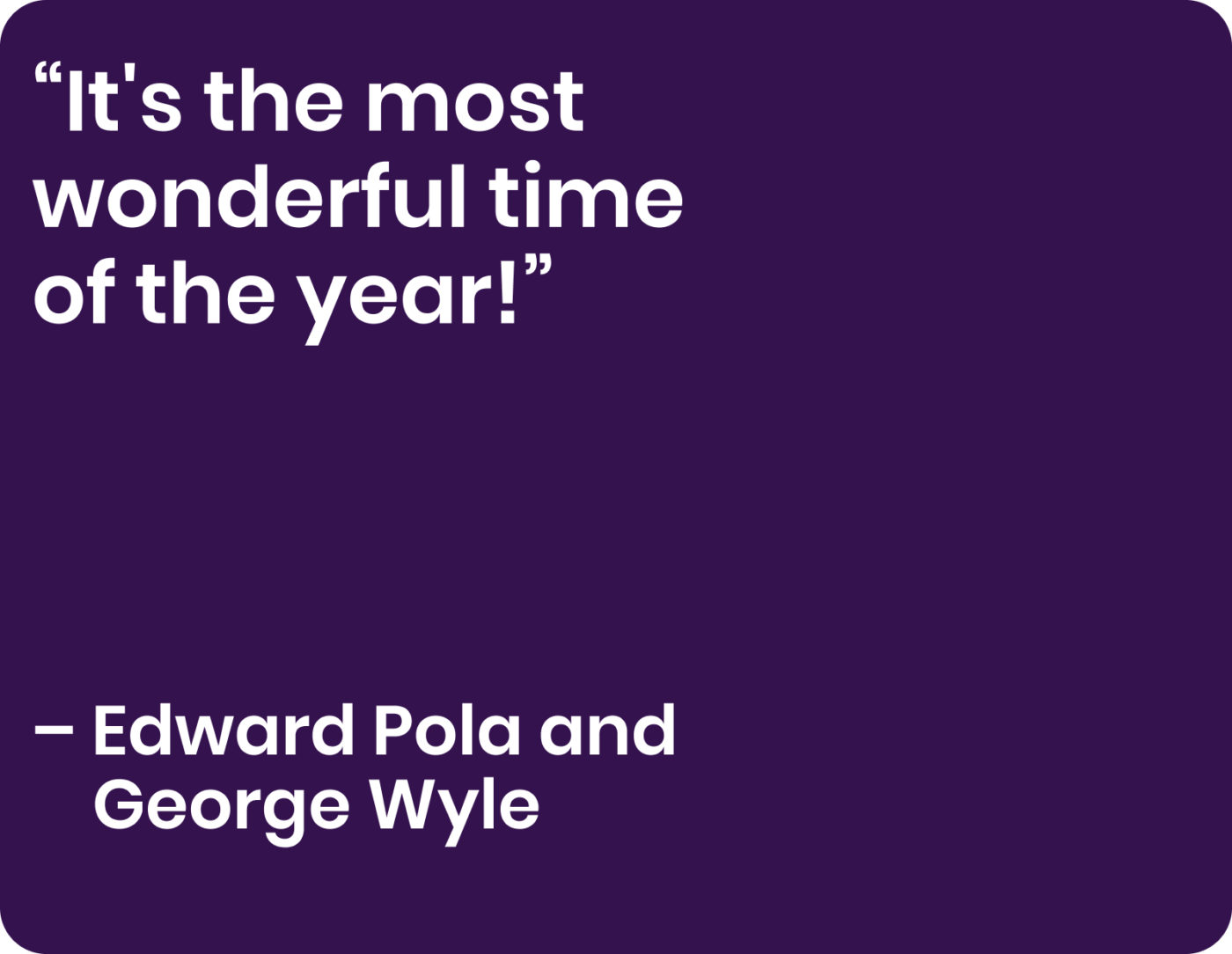 Use this December quote as a reminder to customers and to your team. This simple declaration reminds us that despite the busyness and stress, there is a lot to be grateful for. Ask customers if they have a favorite holiday memory from childhood.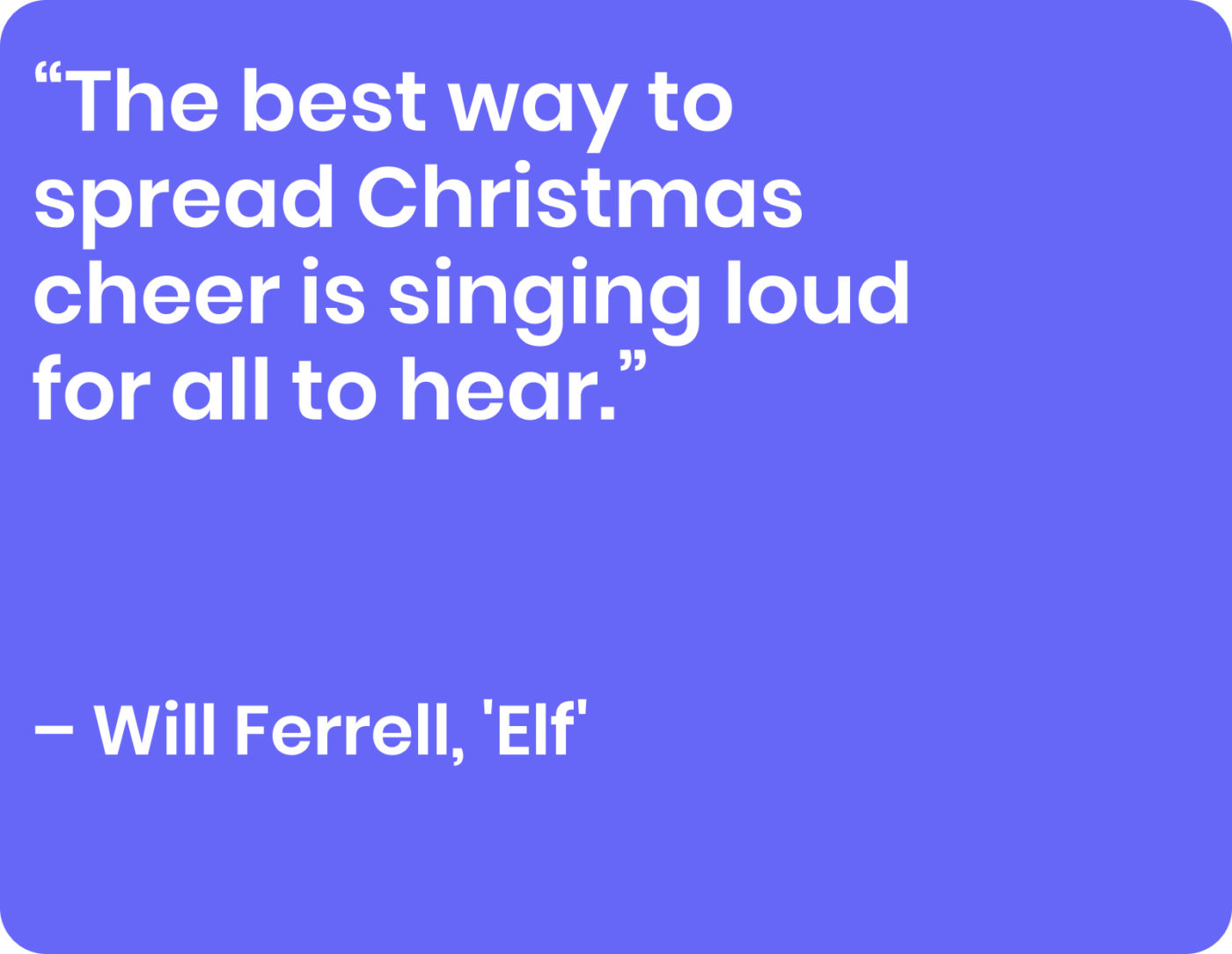 Everyone knows Buddy the Elf. This playful December quote is an opportunity for brands to showcase their fun side. Being kid-friendly, it's also a great tool to reach that demographic.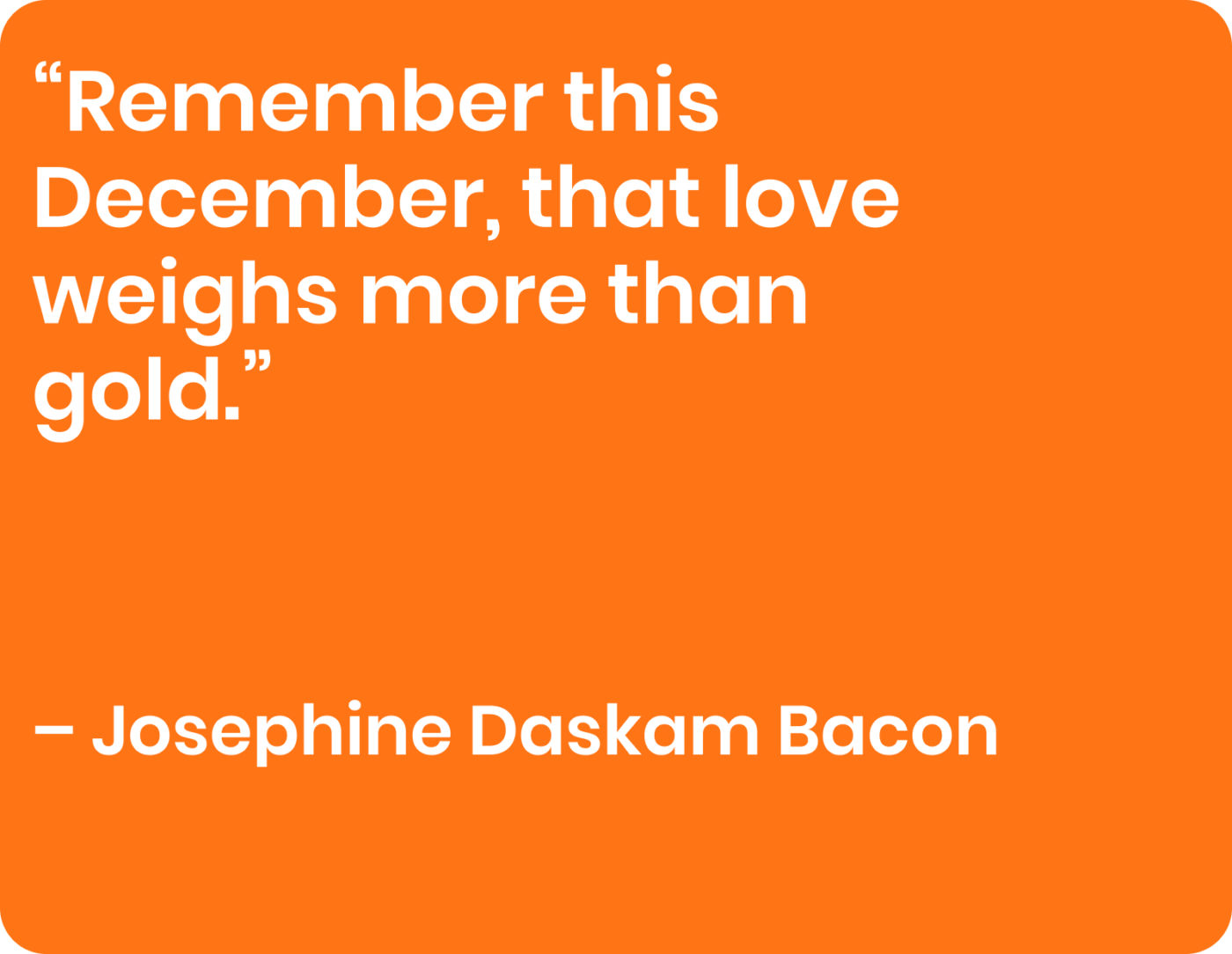 Priorities can shift over the course of the holiday season. This quote acts as a gentle nudge to remember what is most important. Use this quote in a sales promotion for any sentimental or personalization products that your eCommerce business sells.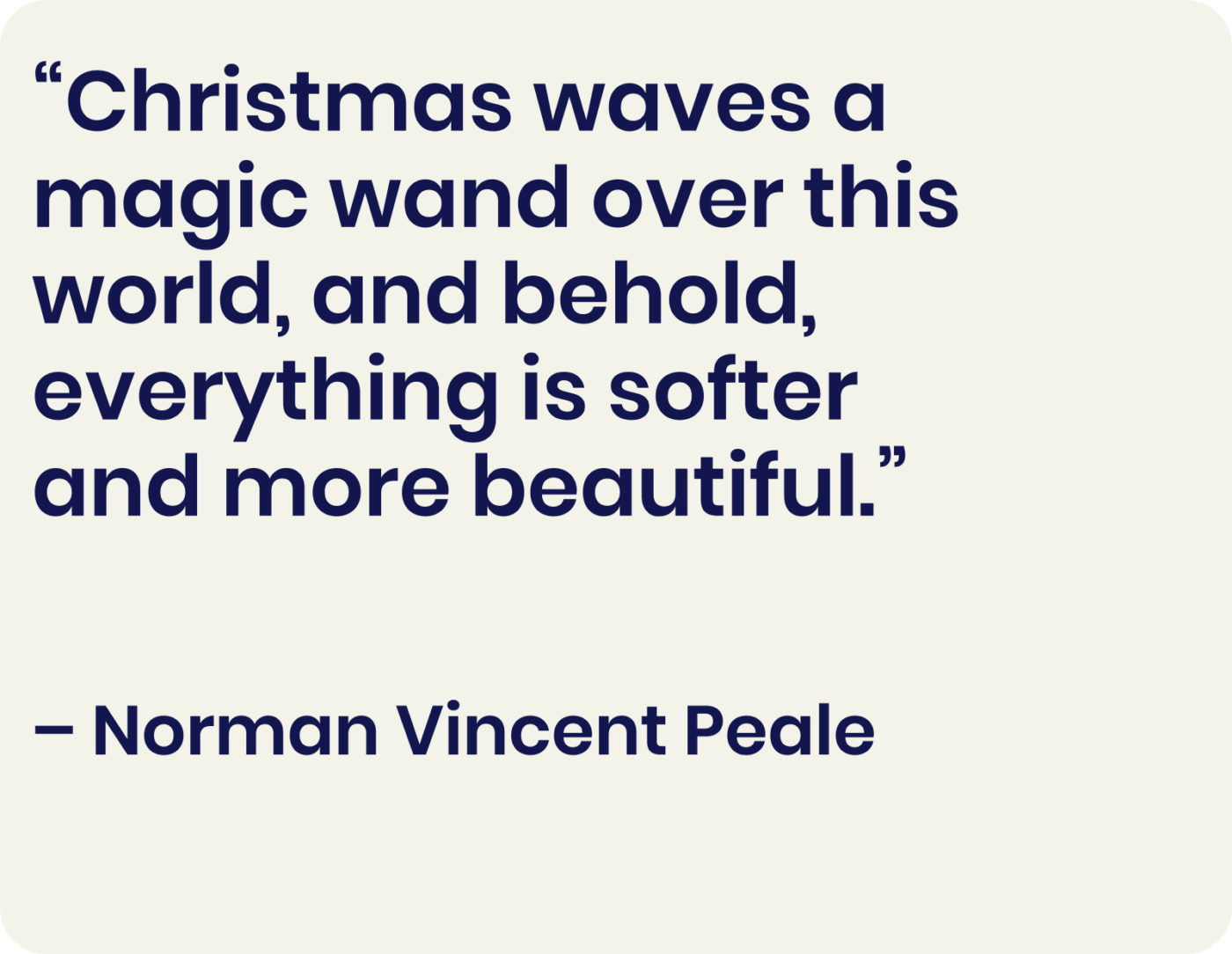 Customers are already on their own personal journey during the holiday season. They're eager to see friends and family, let the weight of the past ten months go, and make new memories. This quote is a great fit for showing customers that those same values are important to your business as well.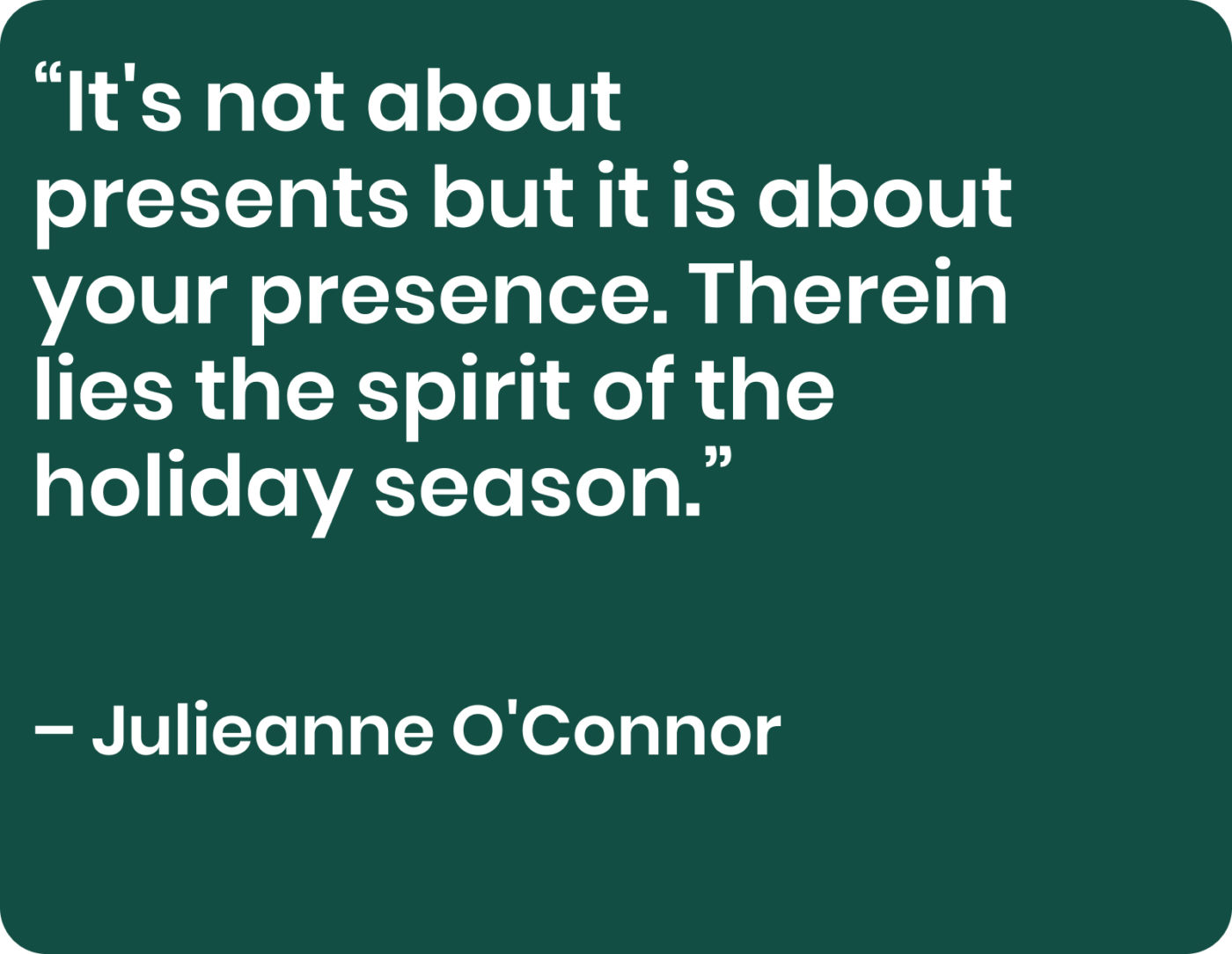 Your business may think that this quote is a direct conflict with your sales goals. The truth is that customers find the integrity of your brand extremely valuable. Customers want to see a business as relatable and approachable. This December quote shows, even if subconsciously, that your customers are your priority.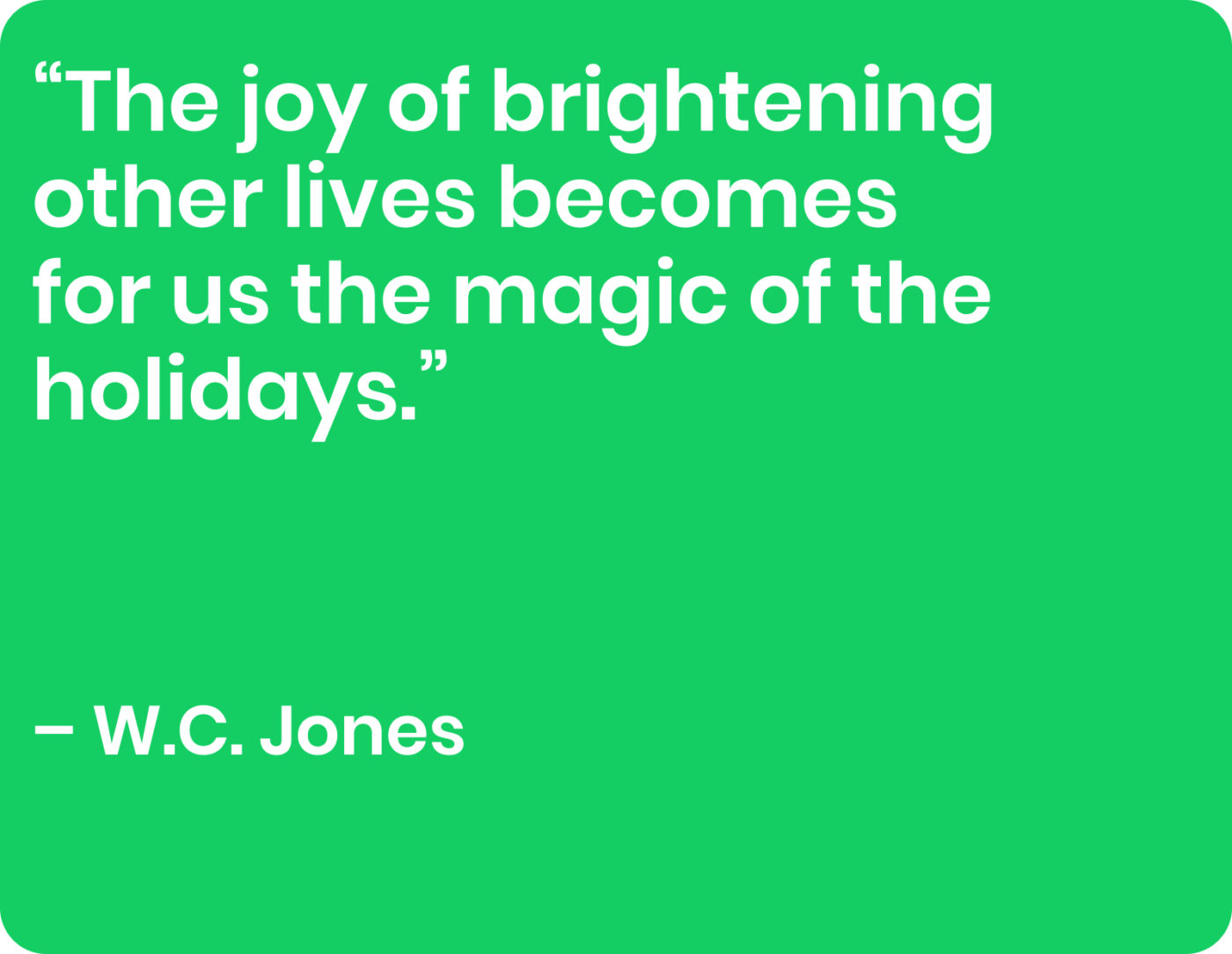 Use this quote to show customers how your business is giving back this holiday season. December is filled with gift guides and countdowns, but it's important to show customers your charitable side. Partner with a charity and use your platforms to help them shine this holiday season.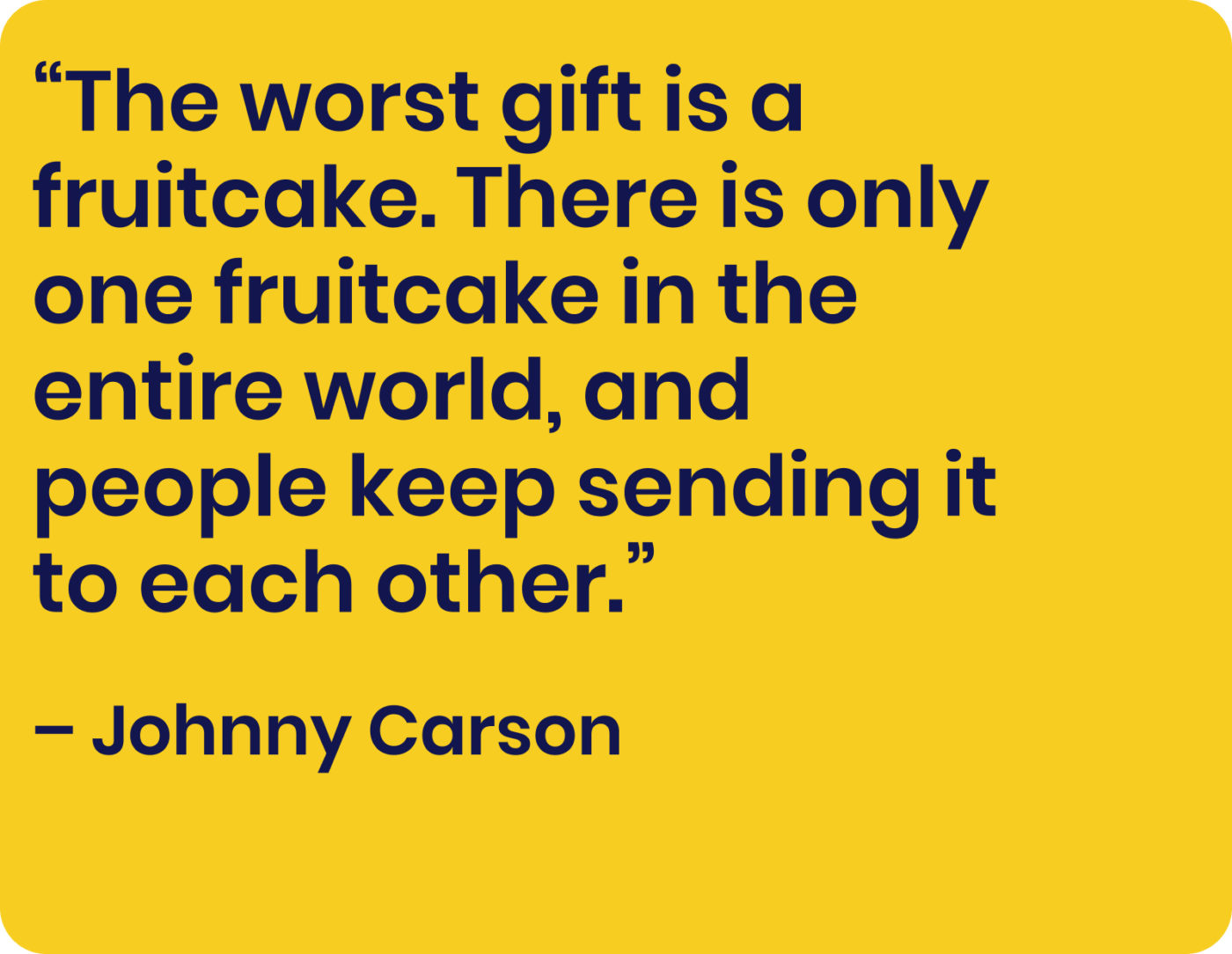 He wasn't wrong! Lead customers in a challenge to share their favorite fruitcake recipes or alternatives. This will be a fun way to get to know customers while allowing customers to opt-in to emails and SMS for the holidays.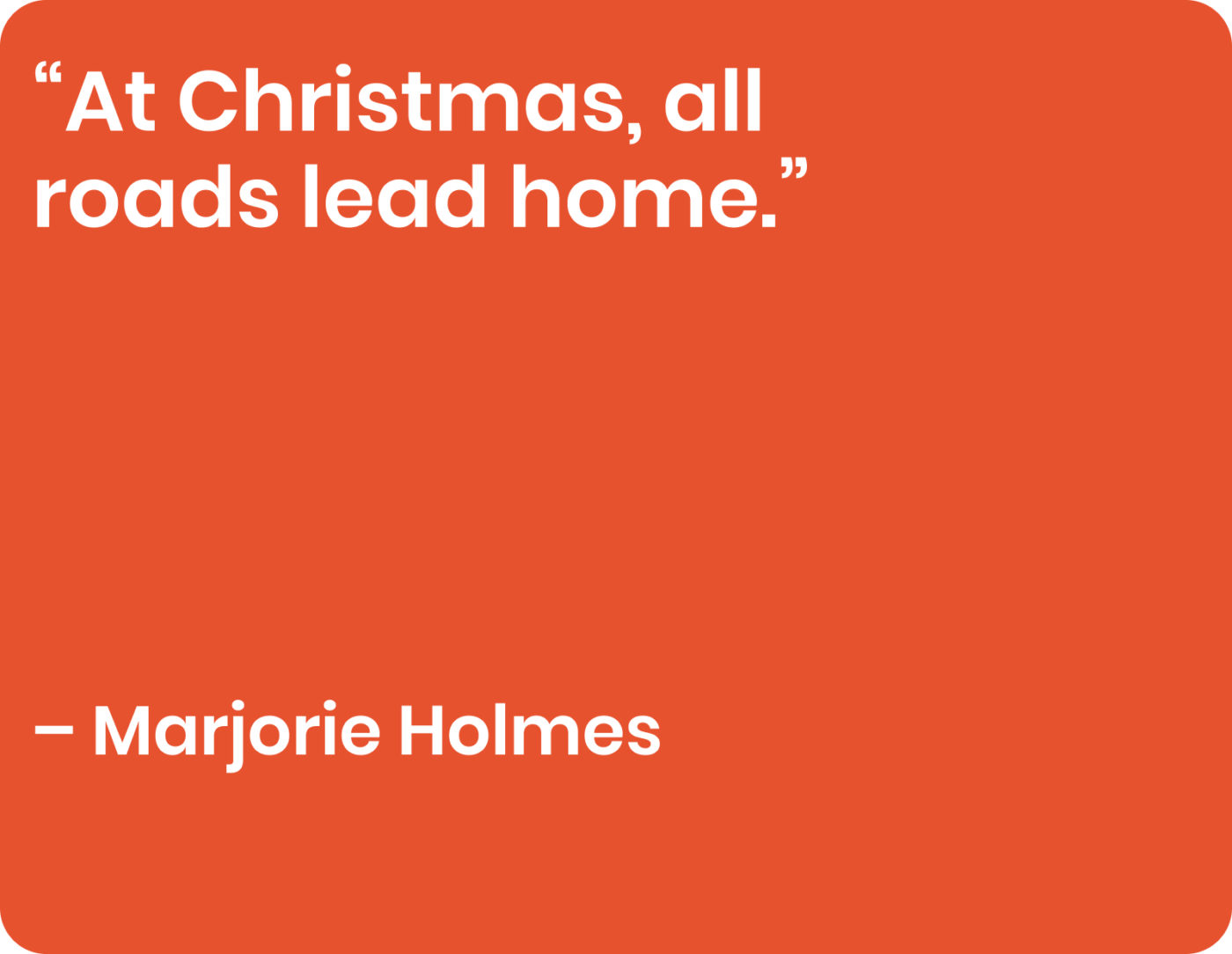 There are endless ways to include this December quote in your holiday marketing copy. Follow the post up with something relevant to your brand and that ties back to the quote. Maybe they want to say goodbye to the snow this Christmas. Provide travel tips for the holidays, fun family games, or a quick blurb about your team's memories of going home for the holidays.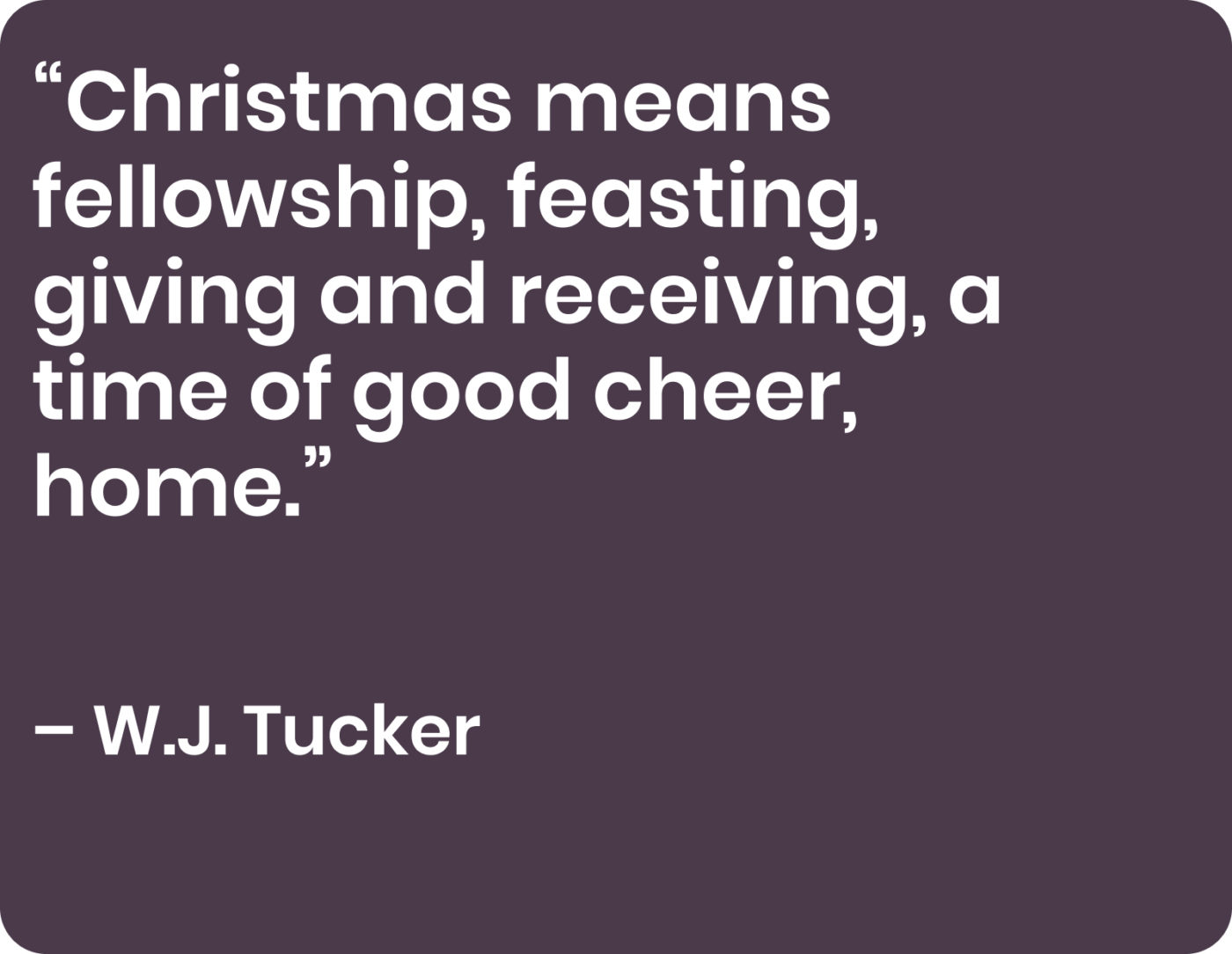 Share favorite holiday recipes with this December quote or ask customers to consider what the perfect holiday dinner is. Or, perhaps they have a favorite Christmas treat that they make every year. Share ideas of how customers can use products from your business to create "a time of good cheer."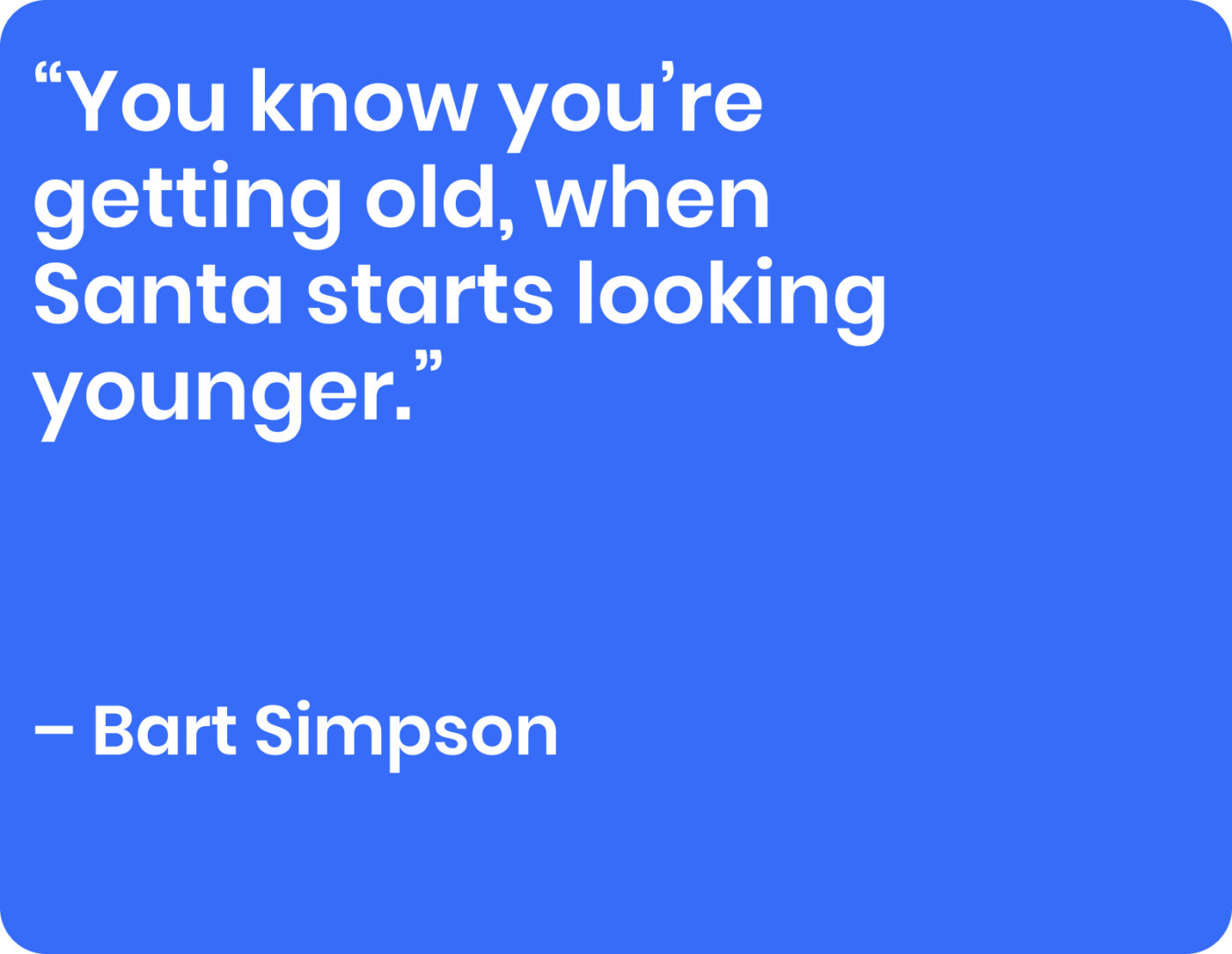 Who thinks Santa Claus still looks old? We're not going to answer. This December quote is fun and isn't one that has been overused since the history of well, Christmas. The quote is great copy for any campaign you're running this holiday.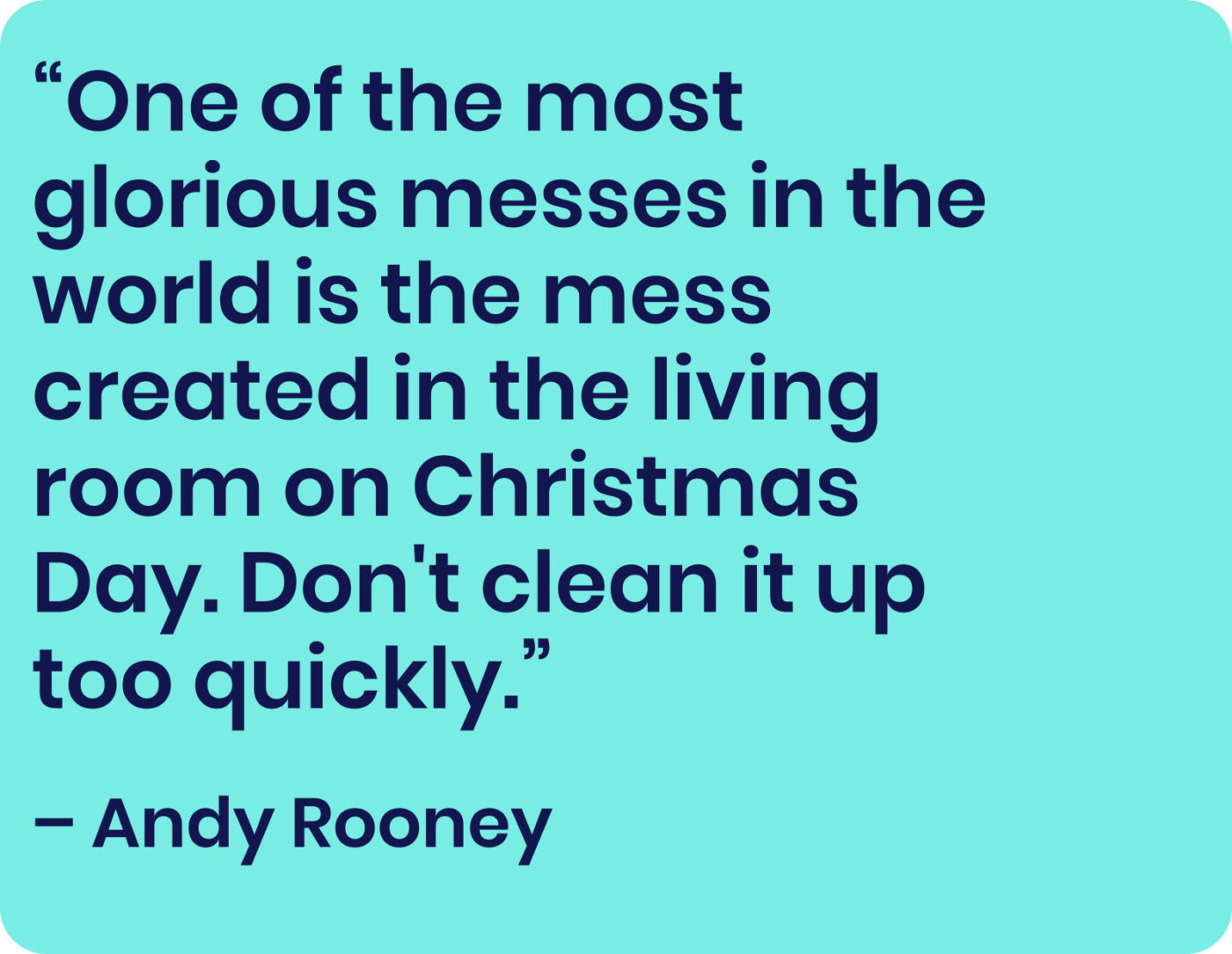 Use this December quote to drive sales to your target audience. Many people will be buying gifts for kids so the message is easily applied across the board. Are your customers eager to share their favorite toy they got for Christmas as a kid? Find out what items were under their Christmas tree by posting a poll or asking on social media.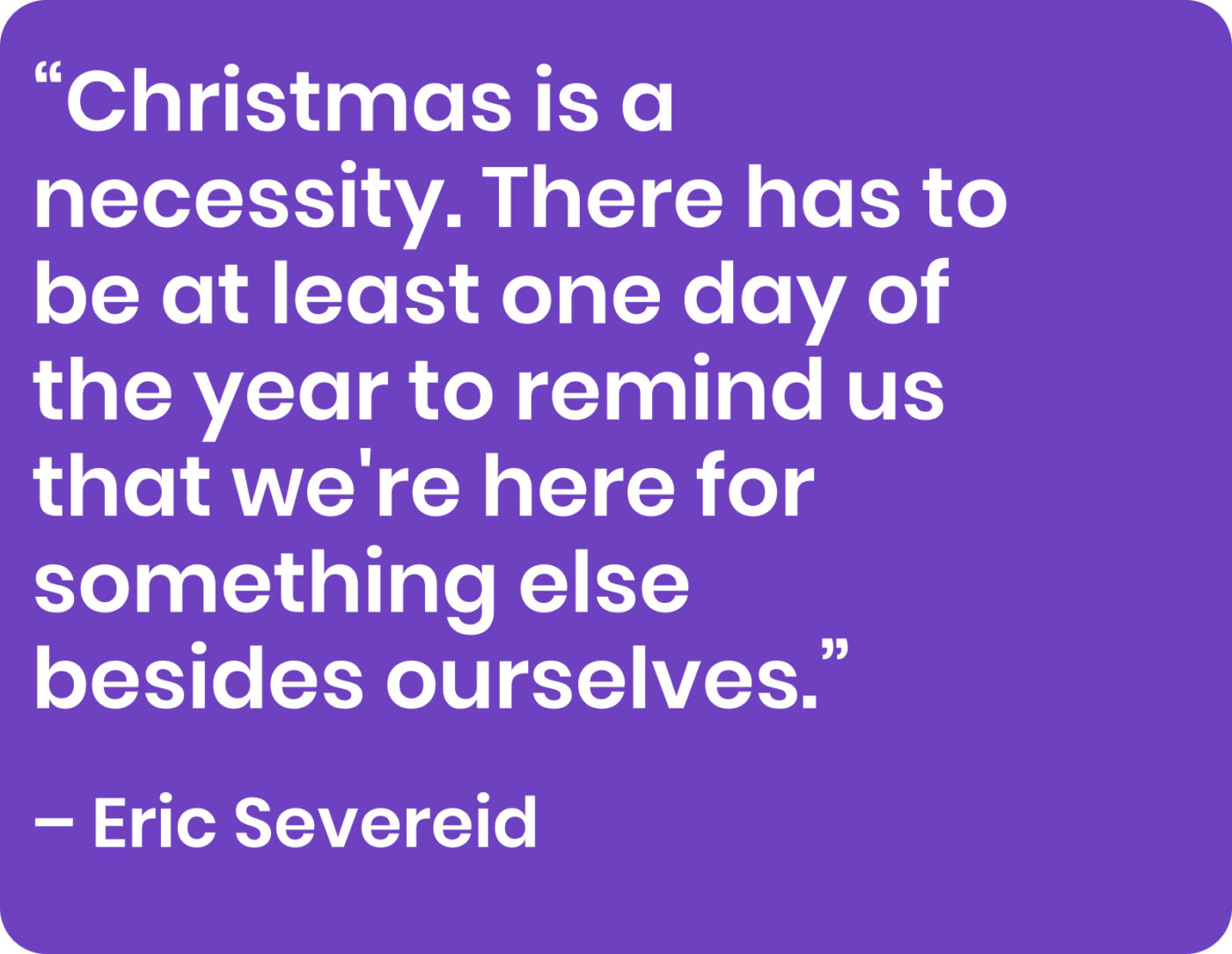 We all need to recenter our priorities. The holiday season is a great time to remind customers that they matter to you. Use this December quote as a way to show customer appreciation. Include it in an email with an exclusive offer for loyal customers.
As a matter of fact, ManyChat wants to thank you for being faithful customers (and readers!).
Wrapping Up
Use inspirational holiday quotes or opt for funny ones. Be well rounded and use both. Customers may be bustling around this holiday season, but chances are they will have their phones with them at all times. That means that your business needs to be sending out engaging content and interacting with customers.
There are so many resources out there to inspire your marketing copy this holiday season. December quotes can play a fun role and have a positive impact on your business the whole winter season. Aim copy at customer retention and engagement. Use on-brand graphics to support your choice of December quotes and implement them in SMS or email drip campaigns over the course of the holiday season. Pair your quote with a "how-to," "top 10," or other copy to engage customers.
Creating marketing copy for the busiest time of year doesn't have to leave your team feeling like Scrooge. You have all you need to generate sales this holiday season so that when January 1st comes around, you can say goodbye to Christmas and begin focusing on the New year!
The contents of this blog were independently prepared and are for informational purposes only. The opinions expressed are those of the author and do not necessarily reflect the views of ManyChat or any other party. Individual results may vary.