How to Build an Instagram Sales Funnel in 2021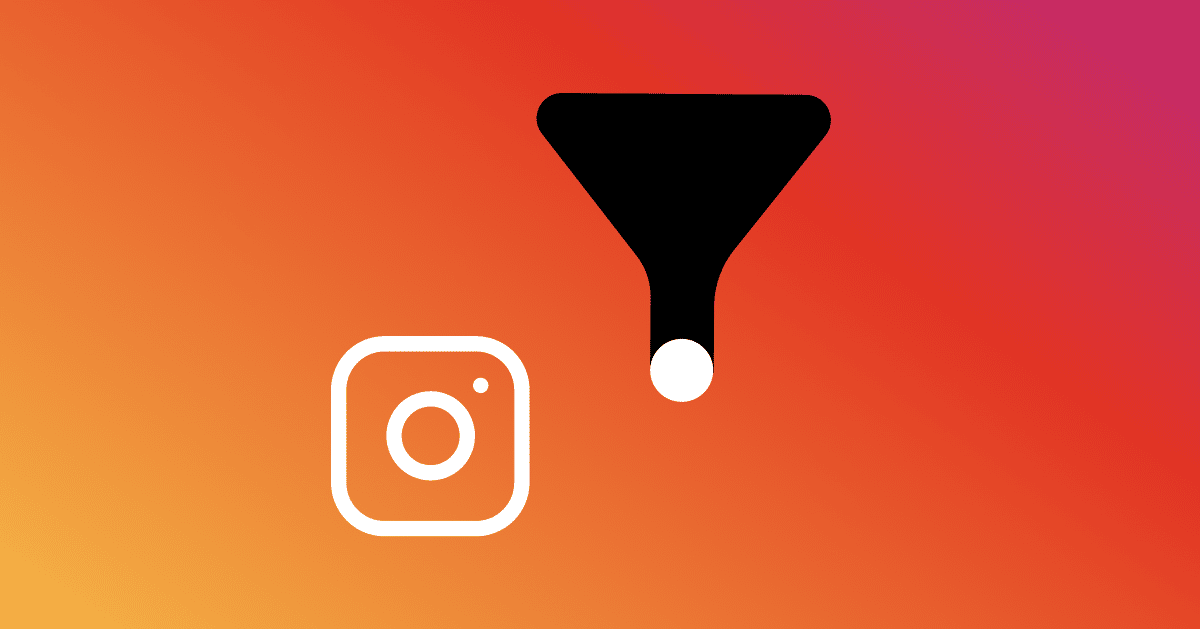 If there has ever been an ideal time to build an Instagram sales funnel, it's now.
Instagram has over 1.07 billion users worldwide who spend an average of 53 minutes per day on the platform (compared to Facebook users' 58 minutes per day). And these numbers are only going up as we continue through 2021.
Considering Instagram helps 80% of users on the platform decide whether to buy a product or service, it only makes sense to build out an Instagram sales funnel for your brand.
But where do you start?
This guide will walk you through how to build an Instagram sales funnel that continually generates sales while building meaningful relationships with your customers.
How to create a sales funnel on Instagram
Instagram is a space where people can interact with your brand directly. They can comment, follow, message, and even buy products inside the app through Instagram Shops.
You should be actively managing the relationship from the moment an Instagram follower interacts with you. Yet, as your brand grows on social media, it can become more challenging to stay on top of these interactions.
The following Instagram sales funnel uses automation to help with engagement in an authentic and personable way. It enables you to devote less time manually interacting with each person yet still accomplish more from your Instagram marketing efforts.
You can structure your Instagram sales funnel in a traditional way: top, middle, and bottom.
Top
"Top of the funnel" marketing aims to create awareness for your brand or a product. It's how potential customers discover you on Instagram and decide if you're a good fit for their needs. The goal is to reach a target audience and encourage them to interact with your brand so you can boost the odds in your favor.
Some effective ways to build brand awareness on Instagram are:
1. Creating Stories. Instagram Stories have become a key way to engage with followers. The numbers don't lie: Over 500 million accounts use Stories daily, and 57% of brands believe that posting Stories has been an effective part of their Instagram strategy.
2. Running giveaways and contests. People love free stuff. They get so excited over freebies that they are willing to spread the word about your brand for a chance to win something. Giveaways and contests help you find new customers for your brand, delight your following, and build brand loyalty.
Roma By Rochi, a clothing brand with a robust Instagram following, ran a traditional "tag and like" campaign with a twist. To enter the contest, participants had to message the brand a keyword to enter. Once in Instagram Messenger, Roma by Rochi chatted with participants and began building the relationship. The contest resulted in a 741% increase in engagement on Instagram.
3. Running ads
Thanks to its massive user base, Instagram is an effective advertising channel for most brands. Even better: Instagram ads also use Facebook's advanced ad targeting capabilities to help you find detailed audiences that are most likely to interact with your business.
You can run many different types of ads on Instagram, including:
Single image ads
Video ads
Carousel ads
Collection ads
Click-to-Instagram Messenger ads
You can also start conversations with viewers in Messenger using ManyChat's Keyword Automation feature. When a viewer sends a message that includes a predetermined keyword, it automatically triggers a conversation inside Messenger. It's an easy way to drive traffic to your Instagram Messenger experience from ads.
Once in Messenger, you can chat with people one-on-one, answer questions, deliver lead magnets, or direct them to your Instagram Shop page.
To learn more about creating these ads, read The Beginner's Guide to Instagram Ads.
4. Work with influencers.
Influencer marketing plays a significant role in many brands' Instagram sales funnels. It involves working with people who have authority in your space and align with your values. In a standard influencer campaign, you'd pay or give free products to the influencer, and they post about the products to their followers.
Influencers can help your brand establish credibility with a specific audience. If followers see people like they admire promoting your brand, they are more likely to trust you.
An excellent example of an Instagram influencer is Amanda Ghee. She promotes food brands like Tosh Snacks by sharing easy-to-make recipes involving their products.
You don't need to have a huge budget to work with influencers, either. Instead of focusing on people with massive follower counts, try working with micro-influencers. Although they may have a smaller following, they'll have a more authentic and engaged audience that will likely respond well to your promotions.
Want more top funnel campaign ideas? Check out the Top 9 Organic Instagram Growth Strategies.
Middle
Now that you're creating content and your following is growing, people will start interacting more with your brand online through comments, likes, direct messages, etc. Brands that get a lot of engagement often need help managing these interactions with people.
That's where Instagram Automation by ManyChat comes in. It offers messaging automation, so brands no longer have to answer FAQs, qualify leads, or drive sales manually.
Once you get followers into your top funnel, you can use the following tactics to qualify leads and draw them closer toward a sale.
Interact with Story viewers
Our research has shown that over 50% of messaging starts from an Instagram Story. You can use ManyChat's Keyword Automation to provide quick responses to messages as a complement to your top funnel strategy.
Say you're promoting an ebook lead magnet. With ManyChat, you can set a specific keyword to trigger a conversation from Stories. For example, you can post a Story that says, "DM us with the keyword 'ebook' to get this free download."
When someone messages you the word "ebook," it initiates a conversation with them.
Pro tip: You can also add a call to action in your Instagram bio that tells people to message with a keyword.
Respond to comments
Ever want to respond to your followers' likes and comments but can never find the time? Comments Automation by ManyChat helps trigger a conversation with anyone who engages with your content.
With the Comments Automation trigger, you can:
Reply to someone's comment with a comment
Like or heart someone's comment
Send the commenter a message via Instagram Messenger
You can like or comment on specific posts or engage when someone includes a particular keyword in a comment. It's a smart way to extend engagement beyond just "hearting" a comment. Brands can use Comments Automation to increase follower interactions for giveaways, like in the example below.
Start conversations from Story mentions
You can also send a message when someone mentions your brand in their Story. This is a great tactic for brands who get a ton of Story mentions but don't have the bandwidth to respond to everyone at once.
The Story Mentions Trigger by ManyChat was the secret behind Roma by Rochi's lift in engagement on Instagram. They used the trigger to follow up and engage with excited fans as well as identify new brand ambassadors for future campaigns.
Read more: "How Roma by Rochi Saw a 741% Lift in Engagement Using Instagram Automation."
Help new followers chat with your business
Followers who have not messaged you before may need a little jumpstart when opening Instagram Messenger. Conversation Starters help make the process a little easier. When followers open a Messenger conversation with your brand for the first time, they'll see pre-filled buttons, aka, Conversation Starters.
Once they tap a button, it'll start the conversation with your business.
Conversation Starters are perfect for providing quick answers to common questions. For example, you could pre-fill a "Shipping information" button that, when tapped, will give the person the information they are looking for without needing to speak to a customer support agent.
Remember, these buttons only appear to people who have never messaged your Instagram business account. You'll want to create buttons based on questions you often receive, so you can provide potential customers the answers they need quickly and easily.
Read more: How Gold's Gym Achieved a 9x Lift in Bookings Using Instagram Automation
Bottom
The bottom stage of your funnel is where the action happens. In this stage, a customer knows they want to buy something but may just need a little extra push. The goal here is to create a frictionless buying experience to clinch the sale.
Once a potential customer reaches the bottom of the funnel, you can engage with them in the following ways:
Have a live chat conversation. Sometimes people need a helping hand to complete a purchase. An easy way to provide support is through a ManyChat Live Chat conversation. A support rep can manage the Instagram Messenger conversation from ManyChat and clear up any issues the customer may have, minimizing or eliminating the barriers to purchase.
Send links to an Instagram Shop, website, or landing page. Whether you qualify a lead via live chat or through an automated conversation, you'll want to direct that person to a product page where they can make a purchase. Using ManyChat, you can send an Instagram Shop product or lead people to your eCommerce store to make a purchase.
Over to you
There's no doubt that creating an Instagram marketing funnel will benefit your business. It's one of the best ways to find potential customers, engage with them, and build relationships that lead to sales. With Instagram Automation for ManyChat, you can optimize your funnel and sales experience with built-in automation tools. Try it today to save time and generate revenue from Instagram, automatically.
Other popular sales funnel articles:
Grow your Instagram following and make sales with Instagram Automation by ManyChat. See if your business is eligible by applying below.
The contents of this blog were independently prepared and are for informational purposes only. The opinions expressed are those of the author and do not necessarily reflect the views of ManyChat or any other party. Individual results may vary.