Customer Lifetime Value Explained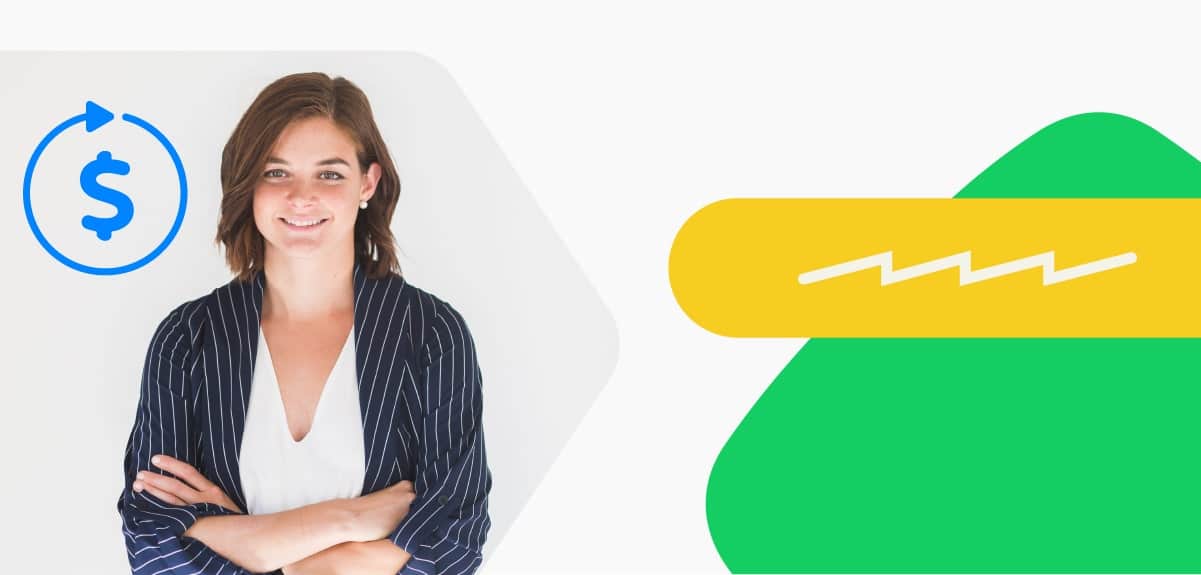 What is the longevity of the relationship your company has with its customers? In other words, are you able to retain a long-term relationship with customers, or do you have difficulty with customer retention rates?
How profitable will your customer base prove to be over the duration of your company?
Most business owners know that isn't enough to gain a new customer base. The overall customer experience has to perform extremely well when creating your marketing strategy. New customers have to become return customers. Then, those return customers have to be retained. It's widely known that retaining existing customers is cheaper than recruiting new ones.
You know the importance of the customer experience strategy when beginning your marketing campaigns. What if there was a way to dig deeper into the correlation between customer service and profits of customer retention? The good news is that Customer Lifetime Value gives you this insider's understanding. 
So, what is customer lifetime value? Customer Lifetime Value (CLV or LV) is the projected amount of money that a customer is expected to spend in your business over the course of their lifetime.
Why is an understanding of Customer Lifetime Value imperative in understanding customer's needs? How does CLV project the future profitability of a business? What are the important takeaways that Customer Lifetime Value provides? Can CLV be changed to improve the customer experience and involvement in a company?
Why is Customer Lifetime Value Important?
Customer Lifetime Value is a major decision-making tool in business. Because customers are the why to any business they should also be methodically included in the why. This is where Customer Lifetime Value comes in. The most valuable asset of CLV data is the insight it provides for the overall investments and profitability of the company.
Simply put, if you estimate that Customer A has a CLV score of $3,000 and Customer B only has a CLV score of $500 then you would not spend $3,000 on retaining or investing in Customer B.
Customer Lifetime Value puts the spotlight on your company's current profitability and opens up the door of opportunities for the future. Is the majority of your customer base low CLV? Will your company be losing money in the long term or sacrificing a healthy profit margin? How can you strategize to increase sales and CLV scores?
There are a few areas of your business that benefit when you know the Customer Lifetime Value of your customer base:
How much you should reasonably be spending to acquire new loyal customers
Which products or services are most profitable
Trends in what your high CLV customers enjoy or need (i,e. Shipping times, customer service responses, overall confidence in the company)
Who your most profitable types of customers are
How to Calculate CLV
Customer Lifetime Value doesn't require a scary algebraic equation. If you're wanting a deep dive into your company's CLV then here is a crash course in figuring it out.
CLV = average value of a purchase X number of times the customer will buy each year X average length of the customer relationship (in years)
In most cases, you can find the figures from the lifetime value calculation in your eCommerce reporting data, your CRM, etc. In fact, some providers will calculate this for you, so you can easily distinguish who your most valuable customers are, allowing you to show them a little extra attention.
This lifetime value calculation formula is simple to use and will help you to understand which customers are ranking higher in their CLV than others. You can chart these findings later and project your company's standings with profit range and customer service. For those of you that geek out to a great visual tool to help you understand, check out this CLV infographic.
Is your company bound by the CLV stats forever? No, as a matter of fact, there are so many moving pieces that you can manipulate and improve to give the lasting results your company wants to see. Remember, it's more cost-effective to keep an existing customer than to try and attract a new one.
How to Boost Customer Lifetime Value
If your average CLV is lower than you anticipated, then there are a few promising things you can implement to turn the numbers in your favor. Even if your CLV stats are hitting the sweet spot, we suggest making space for improvements during any and all stages of your business. The key to getting better is the desire to be better.
To boost your CLV as a company, try these tips and tricks:
Simplify the onboarding process. Bringing a client or customer onboard your business should be effortless on the customer's part and diligent work on yours. Make the onboarding criteria consistent across the board with your staff. Customers should also have a clear understanding of how the processes in place work and what to expect from the very beginning. 
Make returns easy for customers. Easy returns can minimize your risk of dealing with difficult customers at your business. Using pre-paid labels, post-purchase surveys, and incentives will increase your number of repeat customers. Returning customers means more sales.
Build brand loyalty with fun incentives. Learning how to build customer loyalty can boost CLV. A customer loyalty program, such as exclusive sales for preferred customers, Buy One, Get One, Customer loyalty cards, etc will paint your company in a reputable light. 
Have high standards for shipping. Everyone can't afford to offer 2-day shipping, but you can promise deliveries within a reasonable time frame.
Keep in touch with customers. Get a great customer email sequence going to remind customers that you value their business and keep them updated on new products. You have email tools available to you in your ManyChat dashboard that you can use to engage or re-engage both new customers and returning customers.
Personalize the customer experience. Including a short handwritten note in each package or a quick handwritten "thank you" on the outside of the box can make an amazing positive impact.
Offer omnichannel support. Customers need more than one way to reach out with questions and concerns. There aren't many things more frustrating than digging through a website for a customer service number to call or email address only to realize that that information isn't posted. Use social media, chatbots, a FAQ section, and other means of contact. Your company needs to be approachable. 
Encourage customers to switch to an annual billing cycle. If you're wanting high CLV then ensure that customers will stick around. If you offer services such as a subscription box, annual contract for cleaning services, etc., or a membership service then guiding customers to commit to that annual billing cycle will encourage them to stick around. Incentivize these annual cycles with a discount, an added free product, and more.
Do you notice how intimately customer service is to customer retention and CLV? Creating a strategy that takes into account all facets of serving your customer now and forever will raise those CLV stats. Don't go blindly into setting goals to improve Customer Lifetime Value. Rely on recent customer surveys, suggestions, and general feedback.
Don't forget, you have a whole suite of tools at your disposal in your ManyChat dashboard to help you gain customer feedback, and to employ customer service strategies, in general. For example, you can send an SMS blast to your customers asking them to rate their service on a scale from 1-5, or you can usher them through a flow that offers them an incentive to take a survey. Just log into your ManyChat dashboard and take advantage of the various communication touch points you have to retain your customers.
Some Key Things to Take Away
Customer Lifetime Value is a piece of data that you should keep on hand as a motivator and teaching tool. Your business will only grow if you take into consideration the CLV bottom line and make tangible strategies to grow.
In fact, customer lifetime values are the perfect reminder that most of your revenue comes from 20% of your customers, and finding who those customers are is key to your growth objectives.
The calculation for a customer's lifetime value requires finding the average value of their purchases and multiplying it by the number of times the customer will buy each year and multiplying that with the average length of the customer relationship (in years).
If you're itching to boost your Customer Lifetime Value then assess your customer service closely there are always areas to improve. Even if your CLV stats are hitting the sweet spot, we suggest making space for improvements during any and all stages of your business. The key to getting better is the desire to be better.
Make your CLV calculation today and see where your company is and how you think improvements can be made. The key areas to focus on: customer service, perfecting your brand, and the logistics of sales, shipping, and returns. You're not locked into a Customer Lifetime Value. Aim to change what you can and learn what you don't know. The customers are always willing to share how you can best meet their needs. Once you better understand these customer segments, you can work on the best marketing plan necessary to acquire new customers and start measuring customer satisfaction. 
The contents of this blog were independently prepared and are for informational purposes only. The opinions expressed are those of the author and do not necessarily reflect the views of ManyChat or any other party. Individual results may vary.