Instagram Audience Research: How to Uncover New Ideas by Quizzing Your Followers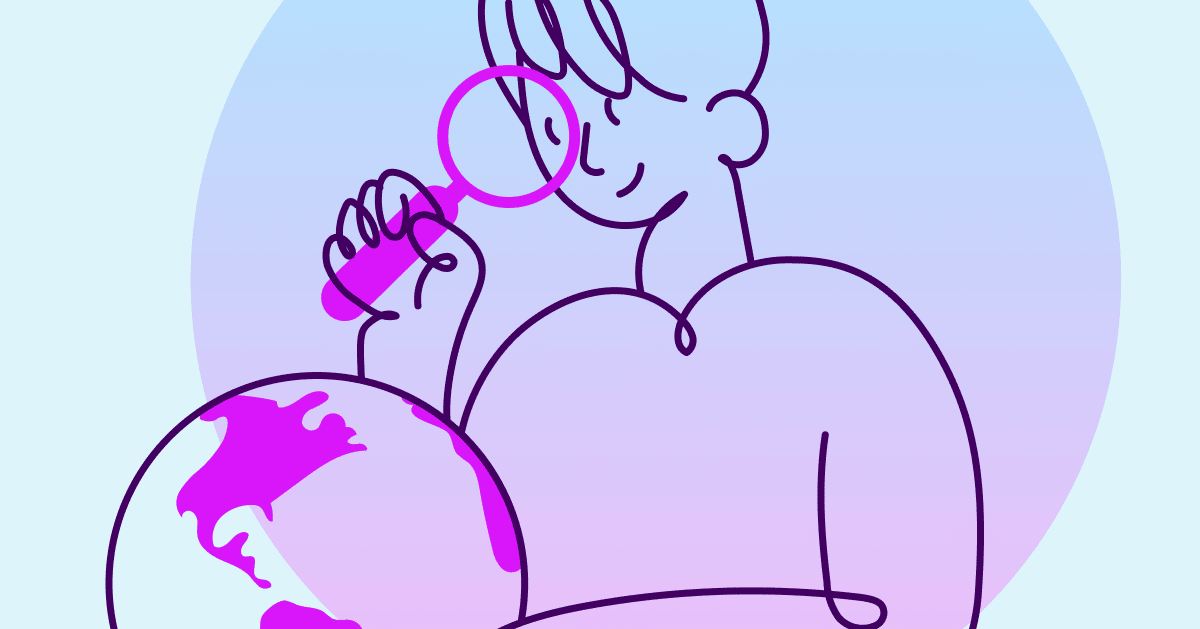 Brands with an Instagram marketing strategy use the platform to increase brand awareness, drive engagement, and ultimately, sell their products or services to followers.
Modern consumers have a long list of criteria that brands they buy from must meet. One near the top of their priority list is shared values. In 2021, according to Statista, two-thirds of US consumers purchased products from brands that reflected their personal values — from transparency to a commitment to sustainability.
Yet you'll have a hard time communicating those values to new audiences — and therefore, making money through Instagram — if you're unclear on what your ideal customers look like. This guide shares how to uncover your target audience on Instagram, with the hopes of reaching more of them through your business's Instagram account.
How to do audience research on Instagram
Understanding your buyer personas gives you more insight into how you can prepare your social media strategy to reach the right audience. Here are seven ways to do that via Instagram.
1. Use Instagram Insights
The first step in Instagram audience research is to assess your starting point. Instagram's own analytics tool, Insights, shows important metrics related to your business's account, including:
Age groups. Most Instagram users fall in the 18 to 34 age range, though your audience may differ depending on the type of person that purchases your products. Take this into account when preparing your content strategy. Younger audiences are more likely to engage with social media video than older generations.
Top locations. This Instagram demographic data shows the top countries and cities amongst your followers. Again, use this to tweak your strategy. If 80% of your followers are based in San Francisco, consider hosting an Instagram pop-up shop there. You can also repost events happening in the area and use geotags to reach local customers.
Content discovery data. How do new followers discover each type of content? Whether it's the Explore page or via the normal grid, use this part of Instagram analytics to fine-tune your approach. If most visits come from the Explore page, for example, it suggests that your target audience engages with more content than just the brands they follow — which is good news for you.
2. Validate product ideas via Instagram Story polls
It's not just your social media strategy that benefits from audience research. Instagram, in particular, is a superb way to collect customer feedback — especially when developing new products or services. It's why Kim Kardashian, one of the world's most influential Instagram users, said the platform is "the most amazing tool that's been invented to help brands."
The simplest way to do this is through Instagram Stories. Research shows 70% of users watch Stories every day, with a quarter of Gen Z and Millennial audiences using them to discover new products and services.
Use the following stickers to collect feedback from your Instagram followers:
Quizzes.
Question boxes.
Sliding scale emoji polls.
We can see this concept in action through SweetPeeps Jewelry's Instagram profile. The retailer uses Story stickers to poll its audience, judging how popular its products are by questioning whether viewers will add it to their cart or not.
Read more: 6 Clever Instagram Story Features to Generate More Sales
3. Prompt conversations with automation
Did you know that half of all user-to-business messaging happens through Instagram Stories? Direct Messaging (DM) is one of Instagram's most popular features — something you can use when undertaking audience research. It's a direct line of communication with the people already following your account.
Automation exists to make facilitating this process easier, especially key features of Instagram Automation by ManyChat like the Keyword trigger, which sends an automated response to people who DM your business's account with a specific keyword.
For example, post an organic Instagram post that asks people to DM your account with the word "SURVEY" and offer a coupon code in exchange for their time. The automation can respond with something like, "Thanks for taking part in our customer survey! Our first question is: Why do you follow our account?"
The Conversation Starter tool is another option to consider. Options appear when an Instagram user initiates a conversation with your brand through the app. Monitor which predetermined questions are asked most often. If people need help finding a product in their size, for example, direct them to the product page mid-conversation. Consider making the link more accessible to other users by linking to it from your Instagram bio.
4. Run competitive analysis
While it's impossible to uncover data behind the success of your competitors' Instagram strategy, you can get a solid understanding of who they're targeting by evaluating the content they're sharing.
Draw up a list of your biggest competitors — those who sell similar products or services — and monitor their content strategy on other social media platforms. This includes TikTok; Instagram Reels function similarly. Building on their social strategy from another platform can give you a headstart on Instagram.
Similarly, look at your competitor's followers and jot down any common themes. For example, a quick scan shows that people who follow your Instagram competitors — other marketing agencies — each have sizable audiences. In that case, it's safe to assume that building a personal brand is a goal for them. Share that content to your own profile to stand a chance at growing your follower count.
Finally, comb through a competitor's Instagram posts and identify which influencers they're working with (if any). If an influencer's audience has enough of an overlap for a competitor to pay to reach them, take note of the content formats they use, topics they talk about, and ways in which they engage with their audience.
Read more: What's Your Unique Selling Point on Instagram?
5. Use social listening tools
Consumers love to share opinions with friends and family. Most often, these conversations happen through social media. Uncover them to discover what people think about your products, and the industry, as a whole.
Social media listening tools help businesses listen in on those conversations. Popular options that work with Instagram include:
Use these tools not only to discover trending content, but popular influencers in your niche. Remember: social media influencers tell you a lot about the type of content your target audience is interested in. Collaborate with those influencers or replicate their strategy with the insights you uncover from social listening.
6. Evaluate popular hashtags
Speaking of audience insights, social media marketing tools uncover the hashtags your target audience is using. 
Hashtags play an important role in your Instagram marketing strategy. Instagram posts that use hashtags get 12.6% more engagement than those without, likely because you stand a chance of reaching the feeds of people who follow the hashtag and not your business's account.
Discover new hashtags through:
The Instagram app. Open the mobile app and type your industry. The algorithm will pull related hashtags you can use in your content.
Competitor analysis. Look at the Instagram captions of your competitors and record any hashtags they're using. (Note these may be hidden in the first comment, instead of the post's caption.)
Google suggested terms. Expand your audience research outside Instagram by doing a Google search for popular topics in your industry. The related terms box for "marketing courses", for example, shows a handful of other hashtags you can use on Instagram — like #freemarketingcourses and #digitalmarketingcourses.
7. Test Instagram ad audiences
While Instagram audience research can be done with little to no advertising budget, you can speed up the process — and figure out which audiences you should prioritize reaching — with Instagram advertising.
Create several ad sets that target slightly different audience groups, remembering to exclude one group from the other. You don't want to waste your budget by competing against yourself for advertising placements on the platform.
Let's put that in practice and say you're a global marketing agency trying to figure out which audience you should target on Instagram. So, you create advertising campaigns that target the following groups of people:
Ad set #1: People aged 30 to 50 with an interest in marketing in San Francisco, USA.
Ad set #2: People aged 30 to 50 with an interest in marketing in London, UK.
Ad set #3: People aged 30 to 50 with an interest in marketing in Paris, France.
Two weeks later, you check in on the results of the campaign. You find that content promoted to the Paris audience has the highest engagement rate. You got the best return on your investment and the highest number of followers. This indicates that Parisian marketers should play a role in your audience targeting strategy.
Reach your Instagram target audience
Audience insights are the foundation of any successful social media marketing campaign — Instagram included.
Use these tips to uncover your target audience's demographics, interests, and content preferences. It's the best way to build a community of loyal followers that'll purchase products and services you promote through the app.
Improve Instagram ROI with ManyChat's automation tools
The contents of this blog were independently prepared and are for informational purposes only. The opinions expressed are those of the author and do not necessarily reflect the views of ManyChat or any other party. Individual results may vary.