The 13 Best Social Media Marketing Tools (2021)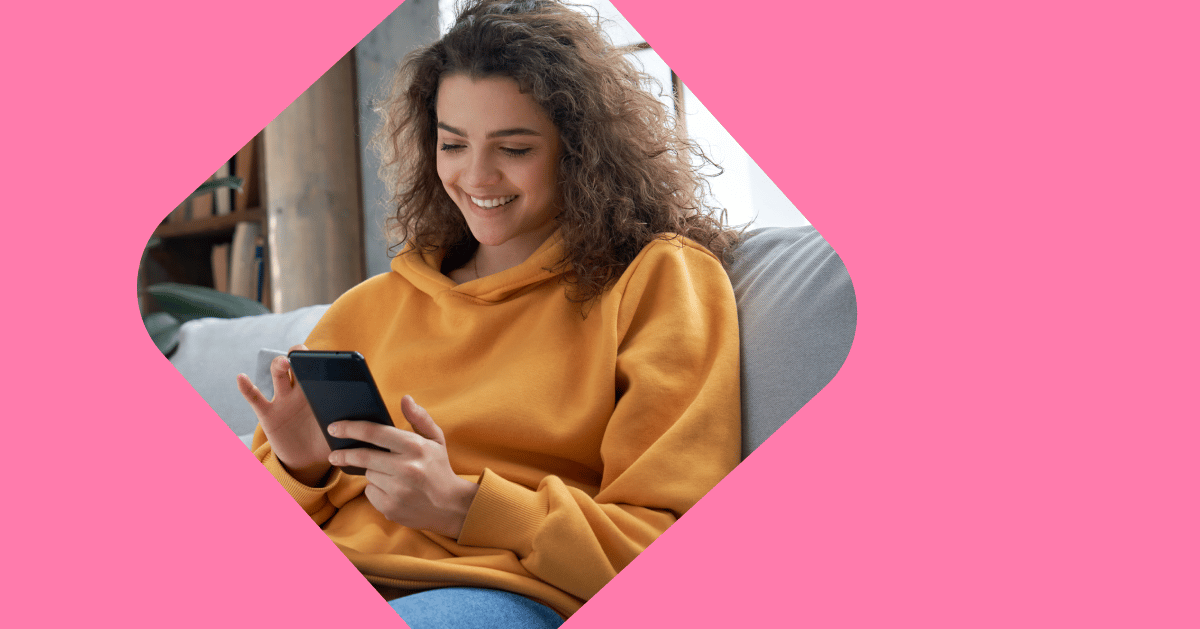 You'd be hard-pressed to find a marketing strategy today that doesn't involve social media. Whether you're a social media marketer or running your own business, you'll need a suite of social media marketing tools to help you manage your campaigns successfully.
Great social media marketing tools help you grow your following and build a community around your brand. You can use tools to find new customers, engage with them, and turn them into fans.
The good news? There are a number of easy-to-use free and paid social tools that can help you stand out.
We've compiled a list of the best social media marketing tools on the web below. Since each serves a different purpose, we've highlighted the most useful features of each tool.
The 13 best social media marketing tools in 2021
ManyChat
Best social media tool for Facebook marketing and Instagram Automation


ManyChat is the easiest and most reliable way to market your business in the Facebook ecosystem, hands down. As a Chat Marketing platform, ManyChat makes it simple to set up automated campaigns without any coding skills or a huge budget. Businesses can find and connect with their following on Instagram, Messenger, and Facebook, and even through SMS and email, all from one dashboard!
Say you want to improve your organic Instagram marketing strategy. You can quickly set up an Instagram Automation that allows a chatbot to converse with prospects and turn them into leads. ManyChat also comes with a handful of built-in features and templates for running Facebook or Instagram ads, lead generation campaigns, and more to help you find new customers and generate sales. It even integrates with popular eCommerce platforms such as Shopify and Wix to help you manage your day-to-day operations. 
Furthermore, ManyChat makes it easy to go omnichannel with your social following. You can capture followers' email addresses and phone numbers to send them promotions and content, building relationships that go beyond social media and help you sell more online.
Features include:
Drag and drop workflow builder to create Facebook and Instagram marketing campaigns
Ability to customize messaging for specific customer segments and prospects
Simple integration with Facebook Ads Manager
Automated qualification and lead scoring capabilities
Instagram Messenger live chat
Social ad campaign optimization
Price: Starts at $10 per month. Free plan available.
Sprout Social
Best social media tool for enterprise social media management
Sprout Social is an all-in-one social media management tool for medium to large businesses. It offers your team the ability to collaborate on varied marketing efforts, including publishing, social listening, engaging, and analyzing the performance of your social media content.
You'll also find Sprout Social's intuitive navigation super handy when you want to connect all the major social networks, like Twitter, Facebook, LinkedIn, Instagram, and even Pinterest.
Features include:
An all-in-one smart social inbox to manage cross-platform communication
A scheduling tool that works smoothly with Sprout Social's built-in content calendar
Paid promotion tools to help manage ads
Customer review management across Facebook, Tripadvisor, and Google My Business
Trend analysis specifically for Twitter
Multi-level reporting from post to profile, up to group accounts
Price: From $99 per user per month. Free trial available.
Buffer
Best social media scheduling tool
Though it's one of the best-known content marketing tools today, Buffer started out as a post scheduler tool competing with Hootsuite. However, since its launch in 2010, this must-have for small businesses has risen to new heights by consistently improving and adding new features.
While it provides some basic analytics on post performance as part of its core offering, Buffer also released a tool (with its own payment tier) designed for in-depth analytics, strategy recommendations, and report building.
Features include:
Ability to create a regular posting schedule to slot in posts from your queue (instead of manually scheduling every post)
Multiple cross-platform social media account management
Two-factor authentication for extra security on your publishing account
Over 30 third-party integrations
Comment sentiment analysis (at a glance)
Instagram Story preparation and scheduling
Price: From $12 per month (paid annually) with a free tier available for publishing. For analytics, from $28 per month (paid annually).
Maybe*
Best tool for social listening
As a social media marketing tool, Maybe* (the asterisk is part of the brand name, no extra notes here!) has many features similar to those of other management tools, like engagement feeds and analytics reporting. However, what makes this solution unique is its social listening capabilities.
Maybe*'s unique data-driven, visual approach enables you to discover what your audience is talking about in real time and join in on their conversations. The tool can also analyze the sentiment for any brand or topic, as well as identify and target industry influencers.
Features include:
Social mention monitoring for your organization and competitors
Integrations with your favorite marketing tools
Wordcloud visuals of what people are saying about you and a competitor on comments and mentions
A clean dashboard of user engagements (with "tasks" to respond to them) pulled from Twitter, Facebook, and Instagram
Easy-to-use report builder, which includes chatbot performance metrics
Price: Starts at £35 (GBP) per month. Free plan available.
Hootsuite
Best social media tool for beginners
As we mentioned earlier, Hootsuite is a direct competitor to Buffer—its core offerings are very similar. Hootsuite also lets you schedule posts across various platforms via an overall content calendar viewpoint and access messages all in one inbox. Additionally, Hootsuite lets you monitor hashtags and organize your feeds to suit your preferences.
We decided to give Hootsuite the spot for the overall best social media management tool for beginners because of its enormous resources library and academy (which includes courses and certifications).
Features include:
Social media channel management for platforms including LinkedIn, Pinterest, YouTube, and the heavy hitters (Twitter, Facebook, and Instagram)
Ability to schedule posts ahead of time on an attractive post planner calendar
Access to cross-platform, easy-to-build analytic reports
Up to $500 per month boost spend on paid posts to help you capture even more reach
Over 250 app integrations (and not just marketing tools either!)
Bulk scheduling option to publish multiple posts at once
Price: From $49 per month (billed annually and excluding applicable taxes). Free plan available.
Canva
Best design tool for social media marketers
Canva is considered an industry-standard design tool for those just getting started with social media marketing. With Canva, you can start from a beautifully crafted template and design almost any visual content from infographics to invoices. If you can't find a template for your design, you can build it from scratch.
While the free plan comes with plenty of features, the pro plan also lets you schedule content for up to seven social media profiles and 100GB of cloud storage to keep your designs in one place.
Features include:
Over 250,000 free templates to get you started
Hundreds of thousands of free graphics and photos
Team collaboration on designs
Ability to create a "brand kit" where you can upload logos and fonts and save your brand color palette
One-click magic resize on designs to help you post cross-platform (which is more helpful than you can ever imagine!)
Social scheduling tool with a content calendar built into Canva for seamless content creation
Price: From $9.99 per month (billed annually). Free plan available.
Quuu
Best social media marketing tool for content curation
Have you wished there was a way to curate content so you could effortlessly read and share relevant information in your industry? Well, with Quuu, now you can! Quuu is similar to both Feedly and Buzzsumo, but it boasts a few key differences.
Quuu uses some algorithmic *magic* to present content from all across the internet that you can either read yourself or share automatically or manually to your social profile of choice. (Quuu will take the place of an automation tool like IFTTT for which you'd have to set up a separate workflow.) With Quuu, it's effortless to fill up your feed with interesting and helpful content, from SEO to astronomy.
Features include:
A "discover" tab that lets you follow creators, save, share, and submit your own content, as well as read in a stripped-down reader mode
Ability to schedule hand-curated content right to your social media page, either automatically or manually
Option to discover new RSS feeds or add new feeds to Quuu from anywhere on the web
"Read later" browser extension to save articles or other content.
Price: $5 per month (annual billing). Free plan available.
Animoto
Best social media tool for video creation
Animoto works similarly to Canva in that it allows you to build high-quality content from templates. However, Animoto specializes in video content. Using its drag and drop builder, you can create professional-looking videos for all sorts of occasions: product launches, "about us" videos, personal celebrations, and more.
Animoto provides access to a vast 1 million+ stock photo and video library, plus thousands of licensed music tracks, and enables you to upload your own content all in its cloud-based video editor.
Features include:
Drag and drop video templates built using social media best practices
Unlimited video creation
Watermark display option to keep your brand's logo on screen throughout the video
Ability to create and resize your video to platform-specific aspect ratios
Easy integration with YouTube, Instagram, and Facebook ads
Price: From $15 per month (annual billing). Free plan available.
Bitly
Best link shortener and tracker

If you've ever tried to share a link on your social media profile, chances are a huge, ugly link that gobbled up your precious character count confronted you. When that happens, you can use Bitly to help you shorten your links, but that's not all it does. 
Bitly has also turned itself into an all-in-one link management solution, allowing you to do everything from creating your own domain and branding your links to analyzing your campaigns with more than 20 real-time data points. Bitly can elevate your social media strategy to the next level.
Features include:
Link shortening to help build trust and limit character count
Branding for your new shortened links to help boost awareness
Unlimited link clicks for tracking to your heart's content
Tags to group and categorize your links for better management
Mobile deep links to direct your target audience into a mobile app
Price: From $29 per month (annual billing). Free plan available.
Agorapulse
Best social media marketing tool for publishing, monitoring, and collaboration

Agorapulse is another all-in-one social media management solution. It lets you schedule content, create management workflows, monitor your inboxes, and report on critical social metrics. Like Maybe*, it also offers hefty social listening capabilities.
However, Agorapulse has a friendlier user interface and better built-in engagement tools, while Maybe* boasts superior social listening reports.
Features include:
Advanced social inbox for Twitter, Facebook, Instagram, YouTube, and LinkedIn
Social CRM tools that help you view historical interactions and leave internal notes
"Saved reply" function to help limit time spent repeating the same information
A Facebook ROI calculator to measure generated monetary value
Agorapulse Academy education modules to help you make the most of your social media management
Price: From $79 per month (annual billing). Free plan available.
Zoho Social
Best tool for social analytics

If social data analytics is your bag, you're probably unsatisfied with the paltry native analytics applications most platforms offer. While many of the tools we've already covered include social media analytics tools in some form or another, Zoho Social specializes in bringing your data to life.
With Zoho Social, you can create custom reports and dashboards to get the information you want faster. The reports provide a wealth of individual data points across Facebook, Twitter, Instagram, LinkedIn, and Google My Business so you can optimize your social media campaigns based on data (not on gut instinct).
Features include:
Audience deep dives to learn where they're from, what languages they speak, and other demographics
Ability to identify your top-performing posts to help determine what content resonates best with your audience
Reach and impression data insights to help access a wider audience
LinkedIn-specific metrics like followers, industry, job function, seniority level, and company size
Price: From $10 (billed annually). Free trial available.
TweetDeck
Best social media tool for Twitter marketing
If you're at all familiar with any of the social media management tools we've already discussed, you'd probably feel immediately comfortable with the TweetDeck's layout. In case you're wondering, yes, TweetDeck is native to Twitter! Which, of course, means you don't have to sign up for yet another new account elsewhere. (Bonus!) 
While it's relatively rare for a social media professional to work solely on Twitter, individuals or entrepreneurs who call Twitter their platform of choice can benefit financially by leveraging this free native functionality.
Features include:
"Kanban" style account management for multiple accounts
Ability to tweet, like, retweet, and follow from TweetDeck as you would on the Twitter application
A more straightforward overview of Twitter trends
Personalization options to enhance your experience, like organizing the columns to suit your preferences
Options to schedule tweets in advance from multiple accounts
Capacity to create searches based on sentiment (by searching topic followed by either 🙂 or 🙁 ) and monitor them as another feed
Price: Free (native to Twitter).
Be.Live
Best social media software for live streaming content
If you thought live streaming was irrelevant for your business, you'd be sorely mistaken. Live streaming content is a great way to boost engagement with your brand and increase sales (check out one of our case studies, "How One Facebook Live Turned Into $90,000 in Sales").
Most people believe live streaming content is either too complex or has a massive barrier to entry because of expensive software or hardware. However, Be.Live is a tool that can make live streaming your new easy go-to content delivery method—and it's affordable, too. 
Features include:
An easy-to-use interface that clearly shows comments, your guest speakers, and screen shares
Simultaneous streaming across Facebook, YouTube, and LinkedIn
A visible on-screen agenda so your viewers know what to expect
Capacity to generate sales directly within the Be.Live app
Varying screen layouts so you can highlight specific screens or speakers
Price: Currently on sale for $18.74 per month (usually $24.99 per month with annual pricing). Free plan available.
Find the best social media marketing tool to work for you
With so many tools to choose from, it can be challenging to wade through all the marketing fluff to find core functionalities you need for your business. While all these tools are incredibly useful in their own ways, some work better than others for particular needs.
Regardless of the tool (or tools) you choose to help support your social media marketing strategy—whether you're looking for design, analytics, or post scheduling—each has its pros and cons. If more than one tool on this list satisfies a business need, be sure to compare both on pricing and features.
Finally, don't be afraid to take advantage of free plans or trial periods to better understand if the tool will work for you.
Get started with ManyChat today, and be the first to know about our Instagram automation tools launching soon.
The contents of this blog were independently prepared and are for informational purposes only. The opinions expressed are those of the author and do not necessarily reflect the views of ManyChat or any other party. Individual results may vary.