How to Start a Social Media Marketing Agency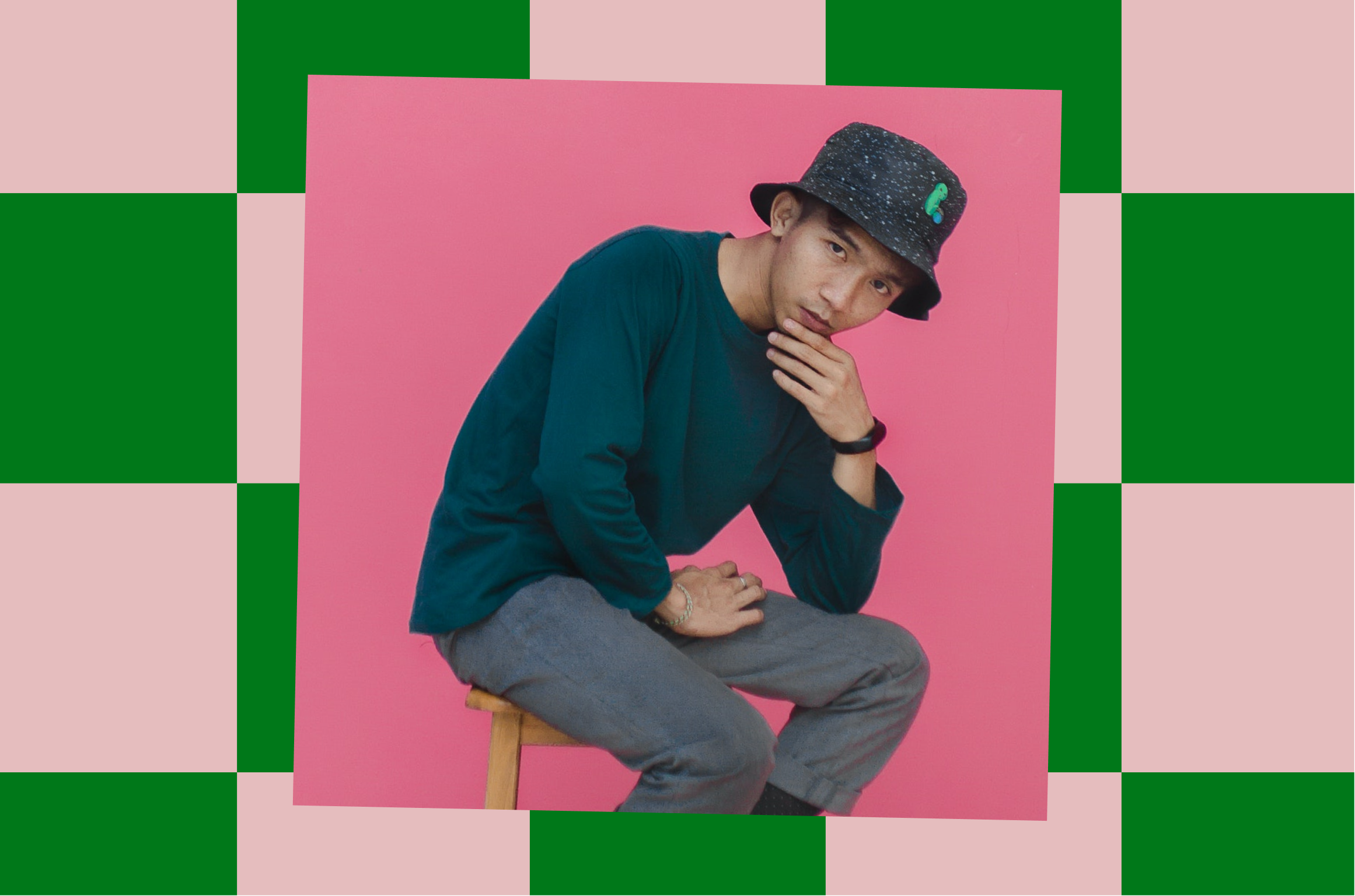 ---
Social media marketing is a lucrative industry: Billions of people use social media platforms every day, and the amount of money businesses spend to market their products to those people is increasing.
By starting a social media marketing agency, you can satisfy your inner social media nerd (because we all have one) in addition to making a nice chunk of change. But owning your own agency isn't for the faint of heart. If that's what you've decided to do, it will take a lot of work to get your agency off the ground.
Don't worry if you feel overwhelmed and not sure where to start. We've got a step-by-step guide to help you kickstart your social media marketing agency business.
Make A Plan
A social media marketing agency helps brands market themselves on social media. Since this type of company is an agency model, it works with multiple brands simultaneously. Thrive Internet Marketing Agency, LYFE Marketing, and Disruptive Advertising are a few good examples of social media marketing agencies. Clients often enjoy working with social media agencies versus an in-house social media manager or freelancer because an agency has collective knowledge pooled together from many people on the team. An agency will also have streamlined processes already in place, and often specializes in a particular industry or type of marketing.
Before you launch your own agency, sit down and think about what exactly you want to do. Some social media marketing agencies work primarily in a specific industry; for example, Blue Wheel Media focuses on health and fitness and has established itself as an expert in that field. On the other hand, you might choose to focus on providing a certain service — if you know a lot about Instagram, market yourself as the go-to person for all things Instagram.
Honing in on what you have to provide and why you're the best person to do it will help you market yourself more effectively to your clients down the road. By niching down, you can set your agency apart and easily attract clients to your target audience.
Do Your Research
Once you've figured out what services you're going to provide, think about the clients who need those services. These clients make up your target audience. Remember, you're a B2B company, so you're looking for companies and not individuals — which means some of the normal advice on finding your ideal customer (such as considering their age or income level) might not apply. Instead, you'll want to find potential clients based on things like industry, business size, and current social media presence. For example, if you're going to focus on the fashion industry, you may want to target mid-sized apparel brands from around the U.S.
Once you've figured out what you have to offer and who your market is, make a business plan. This plan will define your services and audience, and it can also help you set some goals upfront — such as what kind of growth rate you want to see, and how you want to run your business and attract clients. Your business plan is an action plan that will help you get your agency off the ground.
Finally, it can also be helpful to identify which already-existing agencies will be your competitors. Researching this question will help you gain more clarity on what you want your own agency to be. And once you get things up and running, you'll be able to outperform your peers.
Invest In Your Agency
Don't be afraid to invest in your business. It's going to take money to get your agency off the ground — that's just a fact. It will also take a lot of time. So in what, exactly, should you invest your money and time?
Some expenses are non-negotiable — the basics such as a computer, phone, and your own social media profiles (we'll explore this more thoroughly in a minute). An office space outside your home might help you focus, and can serve as a meeting space if you plan on having any local clients. You also need to have a physical address if you're going to be an LLC, so again, an office could come in handy.
Find Your Niche and Tools to Use
You might want to take some courses in your chosen sub-niche, whether that's nonprofit email marketing or the art of crafting a LinkedIn summary. Finally, you'll also want to sign up for tools that you can use to help market both yourself and your eventual clients. Chat marketing tool Manychat is an excellent investment for your business, with an affordable Pro plan starting at just $10 per month for 500 subscribers.
Create A Website
Set up a website using Squarespace, WordPress, Wix, or a similar platform. You'll need basic web pages like a home page, an about page, a contact page, services, and more. This is also the time to decide what packages you want to sell. Many social media agencies offer their services in packages. For example, Aiden Marketing has a "launch package" that starts at $1,000 per month (with a minimum six-month retainer), and the company's website spells out exactly what's included in that package. Once you've defined your own packages, you can create a page on your website to display them.
In addition to a website, make sure you have profiles on most of the main social media platforms — like Facebook, Instagram, and Twitter. Your accounts should be business profiles or pages. This makes your agency look more legitimate and also gives you access to more features. For instance, with a Facebook business page you can schedule posts, track your analytics, and even set up a chatbot to talk with visitors over Messenger.
Your Messenger bot is a great way to start collecting an email list. Use Manychat to create a message flow that asks the user for their email address; add a "free keyboard input" to let the person type it in. Then integrate your MailChimp account with Manychat, and the email addresses you receive will automatically be sent to MailChimp. As you build your email list, you can start sending marketing emails to these leads.
Finally, figure out if you need a marketing license. You might need a permit if you're planning to run any print campaigns for clients. Some states also require a general business license. Research your state or country to see what's needed.
Advertise Yourself to Find Clients
Now the real work begins — attracting your first clients. Post regular, high-quality content on your social media pages (and blog, if you have one). The Instagram account of digital marketing agency LYFE Marketing is filled with helpful infographics (that establish LYFE as an expert), fun behind-the-scenes Instagram stories, and lots of hashtags to help more people find the company.
Reach out to potential clients using Manychat, which offers Messenger, SMS, and email capabilities. We've already covered how to place a Messenger bot on your Facebook page, setting up message flows to interact with users. But you can also use Manychat with email messages. If you have Manychat's Pro plan, you can set up email message broadcasts in your Flow Builder; from there, use email marketing best practices as you keep your customers informed of what's happening with your agency. Sending SMS messages with Manychat is equally easy. Just activate your Pro plan, enable SMS messages, and then set up your flows or broadcasts.
Continue with other methods of social media marketing, too, such as Facebook paid ads. These ads collect data to help you learn about your audience and what they're doing. Post simple image ads or video ads, or include a CTA button that opens up a Messenger conversation when clicked.
How else can you find clients? Research companies in your target audience and email a tailored-for-them pitch. You can also ask family and friends for referrals and offer a free social media audit to any companies interested. And when you get your first few clients, ask them for testimonials to add to your website and social media so other leads will be more inclined to work with you.
Build Your Team
When your agency gets to a certain point — maybe you have more clients than time, or hope to see growth through new talent — you'll want to outsource some work and bring people on board who can help. If needed, a recruiter can help you find experts; consider hiring a virtual assistant, an accountant, or social media experts who focus on certain fields.
You can even use chat marketing to help you vet potential employees. Get their phone number and send them the link to your online application via an SMS broadcast, or use a simple message flow to ask for their resume or CV over Facebook Messenger.
Keep Going
Once you've built your social media agency up to a certain point, you may feel as though your work is done — but that's not true! Your agency will need to keep evolving. Continue learning, using Manychat to add new clients, and striving for excellence in the work you do for them. That's the best way to help your social media agency thrive.
Try Manychat for free
Transform more conversations into sales, leads, and conversions today
Get Started