How to Use Instagram Automation for Your Influencer Marketing Campaigns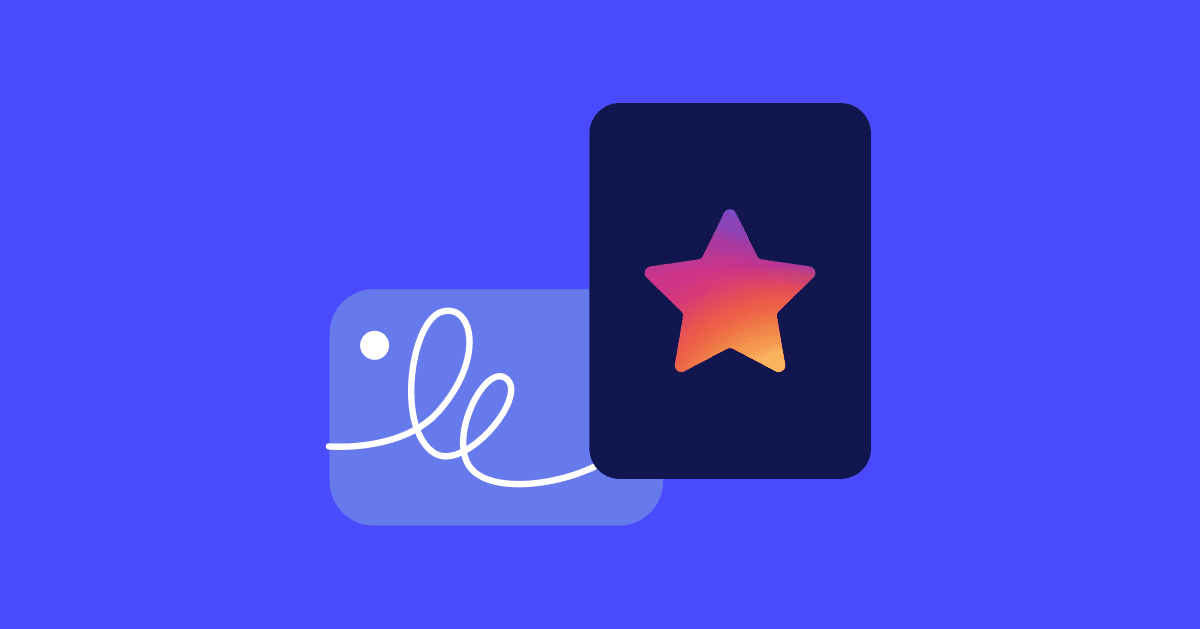 Dive into any social media channel and you'll see each network has notable influencers using the platform. By 2023, brands are projected to spend $4.62 billion on influencer collaborations.
The influencer marketing scene on Instagram, however, far surpasses the popularity of influencing on any other platform — and brands know it. Instagram is the top platform for 68% of businesses.
The only problem is brands spend hours managing their Instagram influencer marketing campaigns. For one in 10 marketers, the biggest influencer-related challenge is bandwidth or time restraints.
From finding Instagram users to collaborate with to turning audiences into potential customers, the influencer marketing process is complex and time consuming. The good news is that you don't always have to do these steps manually.
Instagram automation features by ManyChat exist to help you save time and cut down on repetitive tasks. By creating Flows for your most frequent and repetitive duties, you'll free up valuable time you can use on higher impact strategies that really move the needle.
Unsure where to start? Here are six ways you can use Instagram automation to save time and improve the return on investment (ROI) of your influencer marketing campaigns.
Instagram automation for influencer marketing
1. Find Instagram influencers to collaborate with
The influencers you choose to collaborate with are just as important as the sponsored content you're pushing out there.
To maximize ROI, look to collaborate with the right influencers — those whose Instagram audiences are similar to your target customers. The more overlap there is between the two, the greater chance their audience purchases something once they know your brand, product, or service exists.
Summer Romasco, brand strategist and marketing director at Ad Hoc Labs, recommends using influencer marketing platforms like Upfluence and HypeAuditor — both of which have "advanced search filters and AI recommendations to identify influencers whose content, reach, and engagement aligns best with the keywords you select for your brand and target audience."
"The search results will display profile bios, follower counts, engagement rates, as well as influence and relevance scores," continued Romasco. "You can even view the titles of their most recent posts and see how much engagement those posts generated. With these tools, you can also contact influencers, manage campaigns, and check out what your competition is doing."
Once you build a large following for your business's Instagram account, you might not even have to actively search for influencers to potentially collaborate with. Becoming a social media influencer is a career aspiration for 54% of people (ages 13-38), beating traditional career paths like veterinary or teaching jobs.
Make it easy for loyal followers to partner with you on an influencer campaign by building a keyword trigger that gives potential collaborators more information about your influencer marketing program.
For example, in your Instagram bio, tell budding influencers to DM the word "INFLUENCER." They'll get an automated response on what you look for in potential influencers (such as minimum follower counts) and how to get the ball rolling if they meet those requirements. It's a simple — and mostly automated — way to have influencers come to you, not the other way around.
2. Use Comment Automation to run influencer giveaways
Once you've captured the attention of an influencer's audience, make sure you hang on to this crucial moment and use it to its fullest potential. One way to do this is through sponsored giveaways, where brands collaborate with an influencer to give away something free to its audience.
While running an Instagram giveaway can be complicated, you can simplify the entry process. Upload an influencer's photo to your own account, including their handle. In the caption, state that people will receive one entry if they leave a comment. Then, have your influencer repost the post to their own Story to divert their followers to your campaign.
Use Instagram automation to send a direct message (DM) to anyone who comments on your post. You could give them extra entries if they do something else like enter their email address, which you can then use for future retargeting. This is a great tactic since you already have your foot in the door (so to speak) and it appeals to entrants' desire to complete a task; the idea being if they've already completed half of a task (gaining one entry), they're more likely to continue in order to get even more.
3. Make it easy for people to engage with Instagram takeovers
Sure, you can partner with influencers to create sponsored grid posts. You can even leverage their audience by having the influencer post Instagram Stories, Reels, and IGTV videos that rave about the products or services you sell.
But one smart way to collaborate with influencers is through Instagram takeovers — where the influencer "takes over" your business's Instagram account for the week. During a takeover, the influencer posts videos, responds to people on Instagram Stories, and chats with those already following your profile with the goal being to build Instagram engagement and trust with people who've followed you, but haven't purchased something.
A Default Reply in ManyChat automatically responds to anyone who engages with your Instagram content. If a follower sees an influencer on your Story talking about how amazing your product is, for example, they might have questions about it before buying off the back of that endorsement. Use a Default Reply to ask whether they want to visit the landing page, see more reviews, or purchase the product via your Instagram Shop.
4. Divert Instagram users to an influencer collaboration landing page
Instagram recently announced the Story link will be available to all users, but the platform only allows businesses to add one external link from their author bio; plus, users are currently unable to link outside of Instagram from a feed post or video.
Sure, you can create an Instagram Shop and create shoppable posts that direct Instagram users towards a product page. But for many businesses, partnering with Instagram influencers is part of a larger campaign.
Take In The Style, for example. The fashion eCommerce brand collaborates with influencers, like Billie Faiers and Suzie Wells, for new collections. Currently, the brand doesn't use any automations to divert people to a landing page, and asks followers to do it manually themselves.
Instagram automation would remove that friction, convincing more people to visit the site and buy. The brand could use a keyword trigger so anytime someone sends a DM with the word "BILLIE," the user is automatically sent a link to the collaboration page — or better yet, a carousel of images directly in the Instagram DM conversation.
5. Track sales by influencer with personalized coupon codes
Tracking sales from Instagram is notoriously difficult. You can use Instagram Insights to see the action people take on your content inside the app, but there's no way to tell which posts, Stories, or Reels convinced someone to visit your website and buy a product.
The same goes for influencer marketing, where 23.5% of brands struggle to measure the results of their campaigns.
One workaround is to use ManyChat's Keyword Trigger feature. In the caption of your reposted content, tell your Instagram followers to direct message the name of your influencer to get a direct link to the collaboration landing page, such as "DM 'BILLIE' for more info." Then, create a unique coupon code to track sales from each influencer and deliver it in real time as an automatic response to that DM.
You could, for example, say:
"Thanks for messaging! You can view Billie's collection here. As a secret deal for our favorite Instagram followers, code 'BILLIE' will knock 15% off your first purchase. Enjoy!"
If you're working with a handful of influencers, it's an accurate way to see how many sales came from each collaboration — not to mention the incentive you're giving to an influencer's audience. Discount codes are hard to resist.
6. Give a free lead magnet
Are you running a service-based business or selling products at a higher price point? An endorsement from an influencer might not generate as much sales as you'd like. Chances are, people need to be "warmed up" before they make a big financial investment. A free lead magnet is a superb way to do just that.
As the name suggests, a lead magnet is a free piece of content that requires information from your Instagram followers before they can access it. This turns your followers into identifiable leads who can be retargeted through future email marketing campaigns.
So, how do you deliver lead magnets (such as e-books, checklists, or whitepapers) alongside your influencer campaigns? It can be as simple as making the lead magnet the central point of your influencer collaboration. You can also invite influencers to create the lead magnet for you — like a skin care brand partnering with a beauty influencer for a private skin care routine video.
In this case, use the Keywords Trigger tool in ManyChat to automatically deliver the lead magnet to anyone who uses the identifying term, such as "FREE VIDEO" or "GET THE GUIDE."
Either way, you don't have to send people to an external landing page in order to download the lead magnet. Instagram Automation by ManyChat integrates with email marketing platforms like Klaviyo and MailChimp so you can sync contact information between the two. So when the follower gets the e-book delivered via email, you have the opportunity to communicate with them directly in their inbox.
Start automating your Instagram influencer campaigns
Social media automation tools exist to make the influencer marketing process less time-consuming. With Instagram Automation by ManyChat, give real-time responses to an influencer's audience, send discount codes, and continue the conversations after an Instagram influencer takeover ends.
We do have a word of caution, however. Avoid any "spammy" messages when automating elements of your influencer marketing campaigns on Instagram. Users are turned off by spammy, robotic messages. So long as you remember that your Instagram influencers (and their followers) are real people, you can't go wrong.
Save time on your influencer marketing campaigns with Instagram Automation by ManyChat.
The contents of this blog were independently prepared and are for informational purposes only. The opinions expressed are those of the author and do not necessarily reflect the views of ManyChat or any other party. Individual results may vary.