6 Clever Instagram Story Features to Generate More Sales Without Spending a Dime on Ads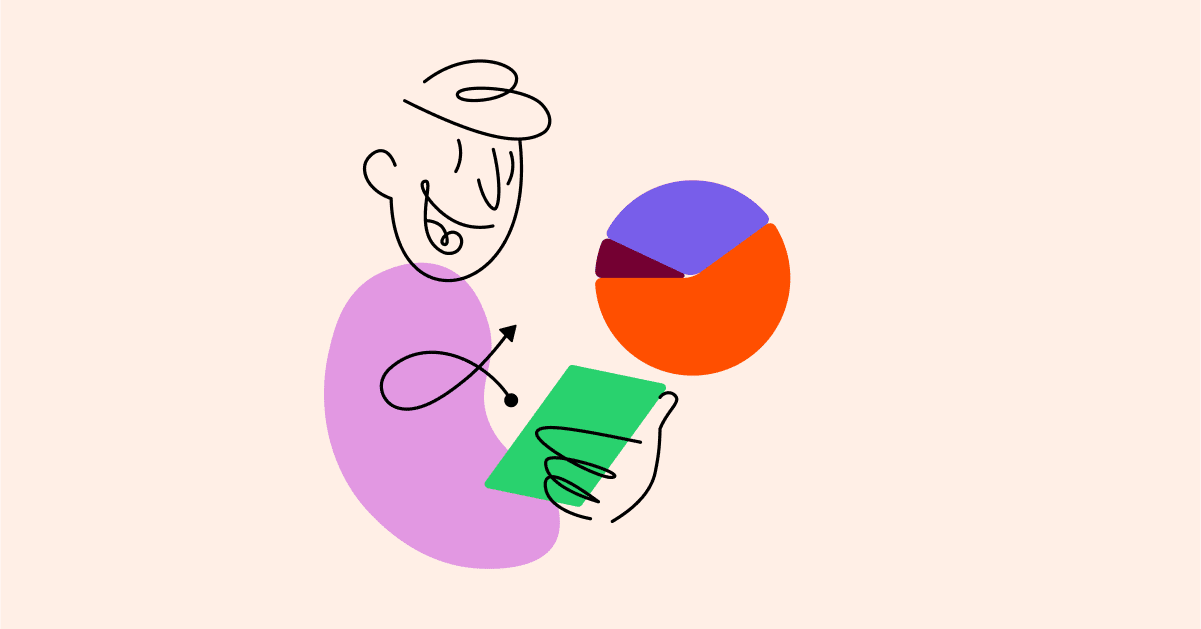 If you're looking for a low-cost way to drive more sales for your business, then the features available in Instagram Stories are a smart place to start.
Using polls, questions, quizzes, and more — all of which are available in Instagram (IG) Stories — you can boost engagement, drive sales, and reach new audiences without spending a cent on Instagram Ads.
Why use Instagram Stories?
With 500 million daily active Instagram users, each spending an average of 30 minutes a day on the app, Instagram is one of the most important channels for business.
With this in mind, IG Stories can help:
Get your viewers involved in a conversation about your product or service.
Initiate the sales conversation by focusing on the problem your product or service solves.
Identify those who already have the desire for your product or service.
In fact, around 50% of user-to-business messaging starts from an Instagram Story, with the top reasons for contacting a business being a product inquiry or customer support.
It's also no surprise that 81% of consumers use Instagram to research a product before they buy, so using Stories is also a great way to help potential leads get the information they need.
Now you know the basics of how Stories can help your business, it's time to do a speed review of your IG account to make sure you've set yourself up for success. There are many tiny tweaks you can make to your IG, including setting it up properly, posting at optimal times, and even running a giveaway, that can help boost your followers and drive sales.
How to craft compelling IG Stories without spending a dime
Create an Instagram Story that your audience will love by using a variety of media within each story. You can mix it up with videos, photos, text, IG Live, or resharing Reels.
The next challenge is to keep your story visually interesting by inserting GIFs, polls, questions, quizzes, music, a countdown timer, an emoji slider, and other stickers.
One powerful way to use the questions sticker is to highlight your expertise in an area.
For example, say you run a beauty salon. By asking a question like, "What is your number one question about eyelash extensions?", you're able to gather information on what people would like to know about your service, and answer them in a video in your Story (you can tag them too). It also helps remove any concerns they may have about trusting you over a competitor.
Remember, if you do a few Stories over the course of 24 hours, you can ask more than one question, which helps boost engagement.
Don't forget the golden marketing rule: People buy from those they know, like, and trust. Stories that showcase your personality or unique product traits will gain attention, so let your audience see glimpses of who you truly are.
If you're not ready to step in front of the camera, you can also use apps, like Mojo app, to help you create stunning animated stories using photos and text. Best of all, the basic version is free and offers a ton of features.
Now that you've got the basics down, it's time to ensure you have a clear call to action (CTA) at the end of your story to encourage your viewers to perform a desired action. This could be "Swipe up to read" or "DM me for your free copy."
Using more than one CTA may leave your viewers feeling overwhelmed, preventing them from taking any action, so just stick to one.
Now that you understand what makes a powerful Instagram Story, let's take a look at six clever ways you can make them stand out and boost your bottom line.
1. Use polls to drive sales and gain product insights
A successful strategy for understanding what products or services your followers love — while also giving them a simple way to purchase — is creating "this or that" quizzes using the polls sticker.
Beauty brands, including Pacifica and Glossier, as well as Social Curators CEO Jasmine Star and Australia-based enamel pin designer Patch Press, have their own take on the "this or that" quizzes.
Let's take a look at what each did.
Patch Press used IG Stories to encourage followers to vote for its favorite pin to see which would be added to the collection — a great indication to see how stock will sell when it's launched, or to ensure you create products your audience wants.
Pacifica helped its followers create their perfect morning cleansing ritual by selecting their preferred products. It ended with "Shop Now" CTA linking directly to its website.
Glossier introduced its "this or that" as a game, where the brand would help followers build their perfect summer look. The only difference here is Glossier included a link to purchase the products in each Story, rather than at the end, like Pacifica did.
For those who'd like inspiration for a service-based business, Jasmine Star is your go-to. Star has an engaged community of followers that she invites into the decision-making process for selecting her headshot. It's great for engagement and makes her community feel like they're helping Jasmine make important choices.
2. Try-on or 'catwalk' sessions to showcase new arrivals
Law & Co Stores, run by former model Denise Laws in the UK, noticed an uptick in sales when Laws posted her try-on sessions, debuting new store arrivals, on Instagram Stories.
In fact, from these Stories alone, she saw her online store sessions increase 215% (June 2020), which were bolstered even more after she added an Instagram Shopping sticker to her Stories so her followers can purchase the item directly on the app.
Business accounts can now go one step further with this thanks to Instagram DM Automation by ManyChat.
Ask customers to direct message (DM) you and send them a gallery of products within your Instagram DMs. From here, customers can purchase items directly in your DMs.
You can also create upsells, or help customers find the perfect accessories from your collection with this IG Automation feature.
All Instagram Business accounts can use Instagram Automation to help drive more sales directly from your DMs.

3. Rebuff objections using client testimonials
Another easy way to sell in your Instagram Stories is to share client or customer testimonials that address your most common objections.
For example, say you've created an online coaching program, and the most common objection you hear from prospects is they can't afford it. To rebuff this, share screenshots from students in your course telling you how much money they've made from implementing your strategies.
Now, if you're asked the same question by multiple prospects (e.g., How will this course actually help my business?) Then ask your current students to record a short, 15- to 30-second video answering this question, and share their answers via your IG Stories.
Even when you're tackling objections, it's still important to keep your Stories interactive. Use the questions sticker so people can ask their burning question, or include a poll so they can vote on a particular topic.
Remember, you can use the same process above to help promote your latest blog or podcast via Stories, too.
4. Start a conversation that runs on autopilot in your DMs, regardless of follower count
Instagram Story Automation enables you to add an automation trigger to your story, so someone can reply and receive a freebie or product information from your story directly in their DMs. This is also great for Instagram Story Ads.
Start with a question in your Story. For example, if you run a clothing store, ask, "Do you find it difficult to find sweaters that keep you warm in extreme weather?" Then share some images or a video of your sweaters, along with some text that summarizes its benefits.
Add a single CTA at the end, such as, "DM me the word SWEATER for the link to our latest collection."
When prospects DM you, it fires off your Instagram Automation to initiate a conversation with them, and gives them the link instantly.
If you're already chatting in the DMs, it's easier for potential customers to raise a question or objection about your product. You're far more likely to make a sale when you answer customer inquiries directly. (You can also automate your FAQs using keyword triggers.)
5. Automate Story mentions (and offer a coupon code)
Using Instagram Automation, automate a mention in other users' Instagram Stories. When someone mentions your business in their Story (using your @ Instagram handle) you can instantly fire off a message, like this:
Ask them about their experience with your company. If they indicate they were dissatisfied, you can immediately remedy the situation using ManyChat's Live Chat feature.
To boost sales, offer a one-time coupon code they can redeem on their next purchase.
In fact, this Story mention strategy has proven to generate a 40% lift in story engagement, and up to 440 more organic leads.
6. Turn IG Stories into Instagram highlights to drive more sales
When you're creating Stories, don't forget to turn them into Highlights so new leads can learn more about your product or service.
People who are new to your IG account will often watch Highlights, and respond with questions like, "Do you ship to my country?" or "What's the delivery time?"
Because these go directly in your Instagram DMs, you can automate these responses using Instagram Automation, and give prospects the answers instantly, along with a product gallery and link to purchase the item on your website.
Final thoughts
Implementing any one of these six strategies on Instagram, and pairing them with the power of Instagram Automation by ManyChat, can help your Instagram DMs run on autopilot, and boost your business's revenue.
If you're ready to get started with Instagram Automation, check out our free Instagram Automation video course that walks you through the basics.
Sign up for your free ManyChat account today, and start using Instagram Automation to make your IG Stories work smarter (and harder) for your business.
The contents of this blog were independently prepared and are for informational purposes only. The opinions expressed are those of the author and do not necessarily reflect the views of ManyChat or any other party. Individual results may vary.