The Top 9 Tools for Instagram Influencers in 2022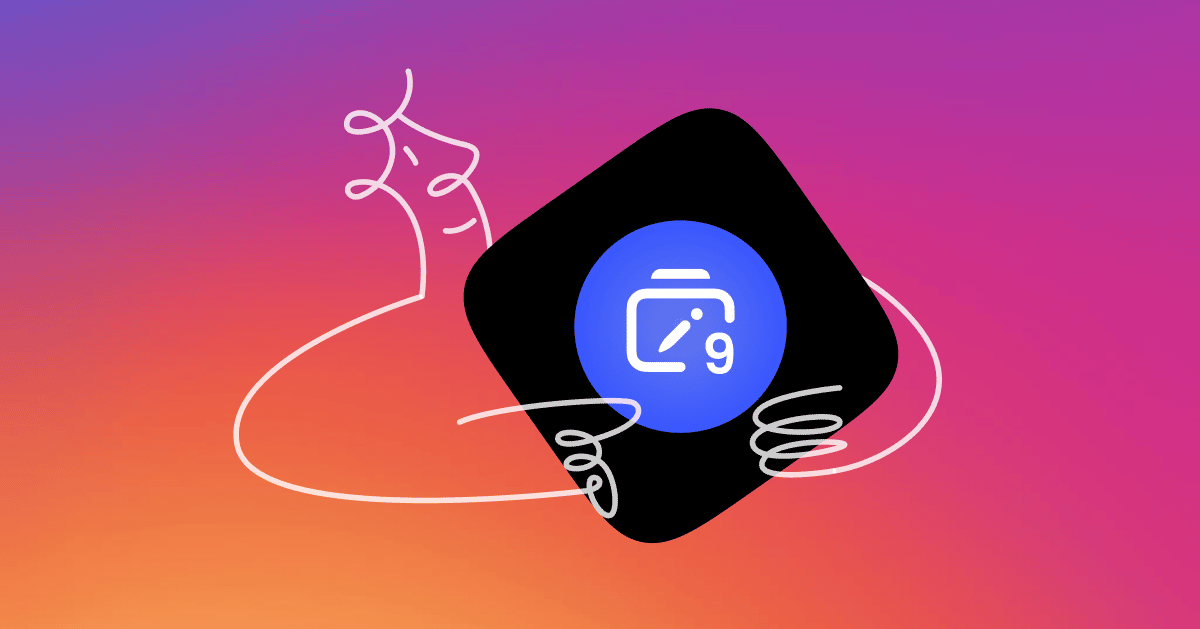 If there's one app to credit the rise of influencer marketing, it's Instagram. More than a billion people use the app to stay updated on trends — many of which are set by influencers with large followings.
But ordinary people with just a few thousand followers are also finding ways to make money through the Instagram app. Microinfluencers with just 10,000 to 20,000 followers can make up to $273.82 per sponsored post. A handful of those each month quickly equates to a healthy full-time salary.
The biggest and most profitable method for influencers to make money is client collaborations. But there's more to running an influencer marketing business than dealing with clients. Influencers put time and effort into growing an engaged audience. And that's what brands pay to reach.
The good news is that you don't have to do this by yourself.
9 Instagram tools for influencers
Here are nine tools that'll help you manage your influencer marketing campaigns as an Instagram influencer or content creator.
1. Instagram Automation by ManyChat
Best for: Handling conversations followers and clients have with you on Instagram.
G2 rating: 4.6 out of 5 stars.
Pricing: Free for up to 1,000 contacts. Pro plans start at $15/month.
Instagram Automation by ManyChat is a popular option for influencers looking to save time on repetitive tasks. With communication and engagement automation, you'll have extra time to focus your attention on making money.
Some of the platform's best features include:
Comments Growth. Respond to follower comments automatically; that means you don't have to respond to each and every comment manually. This is a huge time saver for influencers who want to respond to large volumes of highly-engaged followers.
Story mentions trigger. Did a follower repost your content? Show your appreciation with an automated response like, "Thanks for the support. I appreciate you!"
Automated replies. Drive more revenue for your influencer marketing business by explaining collaboration options to potential clients. Provide three options via direct message (DM), such as discover pricing, view case studies, and contact via email.
And if that wasn't enough, Instagram Automation by ManyChat can help you provide even more value to clients.
For example, use the Keywords Trigger tool to offer clients a lead magnet partnership. Configure a trigger, like "CLIENT EBOOK," and a Flow that passes lead information through to your client's email marketing platform.
Not only are you raising awareness for a client's products, but you're helping them capture leads — people who aren't ready to buy just yet, but might later.
2. Instagram Insights
Best for: Learning more about your Instagram followers.
G2 rating: N/A.
Pricing: Free for those with a creator or business account.
Instagram Insights is the app's own analytics dashboard. Also known as Instagram analytics, Instagram Insights is free for influencers with a business or creator account, and provides more information on the people following you.
Instagram Insights shows real-time metrics such as:
When your audience is most active. Schedule posts to publish at optimal publishing times. That way, your client has the best possible chance at reaching your audience.
Actions people take from your Stories. Screenshot this tab inside your analytics tool and share it with your clientele. They'll be able to see why working with you is a great idea, especially if you can prove thousands of people visited their website off the back of a sponsored Story.
How people discovered your content. As an Instagram influencer, your main goal is to grow a loyal and engaged audience. Discover how existing followers found your content — i.e., through the Explore page, your profile, or their news feed — and double down on appearing there more often.
3. SparkToro
Best for: In-depth target audience analytics.
G2 rating: 4.8 out of 5 stars.
Pricing: Free plan available. Unlock 50 searches per month and in-depth insights from $38/month.
Curious to learn more about your Instagram followers? SparkToro is an audience intelligence tool that collects data about social media users to show influencers the interests of their target audience.
Simply type in the theme of your Instagram account, such as "beauty" or "gaming," to learn about:
Which hashtags your target audience uses. Hashtags are a superb way to grow your audience on Instagram since users can follow them and see hashtagged content from accounts they don't follow. Use this list as part of your Instagram hashtag strategy.
Other influencers your audience follows. Do a competitive analysis on other influencer accounts. They're the ones you're competing with for your audience's attention.
Podcasts and YouTube channels your audience listens to. Scan through recent episodes and look for themes. If you're a gaming influencer, for example, other YouTube influencers in the space are likely talking about PlayStation or Xbox Black Friday deals around November.
4. Buffer
Best for: Scheduling Instagram content.
G2 rating: 4.3 out of 5 stars.
Pricing: Free plan available. Unlock analytics, engagement, and publishing tools from $5/month.
Buffer is a social media management tool that influencers can use to manage their content strategy. Its dashboard is split into three parts: Publish, Analyze, and Engage — all of which help influencers complete each activity.
Buffer has a range of features designed for influencers and content creators, including:
Hashtag manager. Store the hashtags your target audience follows in this dashboard, instead of as a note you'll inevitably lose or forget about.
Content scheduling. It's important for influencers to post content consistently. Make sure you don't miss a day by scheduling your Instagram content in advance. (The calendar view helps if you're using an Instagram theme.) You can also post hashtags as the first comment instead of in the caption to tidy things up.
Create a Shop Grid. If you're promoting affiliate products as a way to supplement income from sponsored Instagram posts, optimize this grid and divert followers towards your affiliate links.
5. AspireIQ
Best for: Attracting new clients.
G2 rating: 4.6 out of 5 stars.
Pricing: Custom pricing. Request a demo for more information.
AspireIQ is primarily an influencer marketing platform designed for businesses to connect with Instagram influencers. However, it does allow influencers access to its Creator Marketplace — a place for them to find brands open to collaborations.
Being part of AspireIQ's Creator Hub has many advantages, like:
Getting paid fairly. AspireIQ benchmarks sponsored post rates across other influencers in your industry. The brands you want to collaborate with already know what a fair rate is.
Getting noticed by your favorite brands. Businesses that use AspireIQ's Instagram marketing tool can see the influencers mentioning the brand before they partner with them. Use this to your advantage and talk about brands on your "dream collaboration" wish list as a way to get noticed.
Proving your audience is high-quality. Assessing whether your followers are real is the biggest challenge for potential clients. By getting listed on AspireIQ's Creator Hub, influencer marketing clients can already see your audience's authenticity and post engagement rates — no justification needed on your side.
6. VSCO
Best for: Editing photos and videos.
G2 rating: N/A.
Pricing: Free plan available. Unlock the creator membership, video editing, and 200+ presets for $19.99/year.
VSCO is a photo editing app that makes your Instagram content look more visually appealing, which is important considering the app is a visual content hub. With VSCO, influencers have access to advanced editing tools that are superior to those available in the Instagram photo editor.
Some of VCSO's best features for influencers include:
Presets. Go beyond Instagram's 25 filters with 200+ VSCO presets to use over your Instagram content. Use them to build a unique theme for your Instagram account.
Weekly photo challenges. Stuck in a rut with your Instagram content? Get some inspiration for future content with VSCO's photo challenges.
Video editing tools. The video editor within the native Instagram app is limited. Create more engaging videos with VSCO's editing tools, including presets and video montages.
7. Linktree
Best for: Adding more links to your Instagram bio.
G2 rating: 4.5 out of 5 stars.
Pricing: Free plan available. Unlock pro themes, link scheduling, and analytics for $6/month.
If there's one criticism that influencers share, it's that Instagram only allows one link to your bio; which is frustrating if you work with multiple clients simultaneously, and each one asks you to direct followers to their website. Luckily, Linktree is the perfect workaround.
Fashion blogger Victoria of In the Frow, for example, uses a Linktree landing page to divert followers to her blog, TikTok account, and client websites.
With Linktree, social media influencers can:
Track how many people click their bio link. Easily show clients how much traffic you've driven to their website using Linktree analytics.
Collect payments. Add another income stream to your influencer business by accepting tips from followers.
Use the same link across all social media platforms. Save time adding and removing things from your bio on several social channels with Linktree.
8. Awario
Best for: Monitoring brand name mentions.
G2 rating: 4.2 out of 5 stars.
Pricing: From $39/month.
Awario isn't an essential tool for smaller businesses to have in their tool kit, but it's one to consider adding as your follower count grows.
Awario is a social listening tool that shows conversations followers are having about your Instagram account — the same conversations clients could stumble on when evaluating whether to contact you.
As an Awario customer, you can:
Improve your reputation. If followers come to the wrong conclusion about something you've posted, clear it up by responding to conversations they're having about it elsewhere online.
Show clients positive mentions. For example, if a follower shared the fact they discovered a new brand through your influencer partnership with a client, forward it to your client.
Keep an eye out for competitors. The influencer marketing space is becoming saturated, no matter your niche. Keep tabs on what competitors are doing — including the things their followers say about them — by creating an Awario alert for their Instagram handle.
9. Canva
Best for: Creating an Instagram influencer media kit.
G2 rating: 4.7 out of 5 stars.
Pricing: Free.
Businesses looking to partner with Instagram influencers will ask for a media kit. Traditionally, a media kit is a document that outlines your audience demographics, the types of clients you've worked before, and partnership campaign results. Canva is a graphic design tool with premade media kit templates for Instagram influencers.
Alongside media kit templates, Canva also offers:
Instagram Story templates. Instagram's built-in Story editor is limited. With Canva, design professional-looking, on-brand Instagram Stories — even if you have limited graphic design skills.
Free photos and icons. Add shapes, graphs, or illustrations to your Instagram account with Canva that also integrate directly with Unsplash, giving you the opportunity to customize stock photos.
Brand kits. If your Instagram account adheres to a particular look or theme, make sure your future content matches using a brand kit, a tool where you can store your brand colors and fonts for any future content made within Canva.
Ready to start automating your influencer business?
There are hundreds of tools you can use to manage your Instagram influencer marketing business. And while some are more essential than others (Awario, for example, is only necessary once your follower count explodes), it can be difficult choosing what's right for your business.
One tool that's recommended for any influencer, regardless of follower account and clientele, is Instagram Automation by ManyChat. With ManyChat, you can sell products, build stronger relationships with your followers and handle client inquiries on autopilot, all with one tool.
Manage your influencer business with Instagram Automation by ManyChat.
The contents of this blog were independently prepared and are for informational purposes only. The opinions expressed are those of the author and do not necessarily reflect the views of ManyChat or any other party. Individual results may vary.