4 Instagram Marketing Trends to Watch in 2022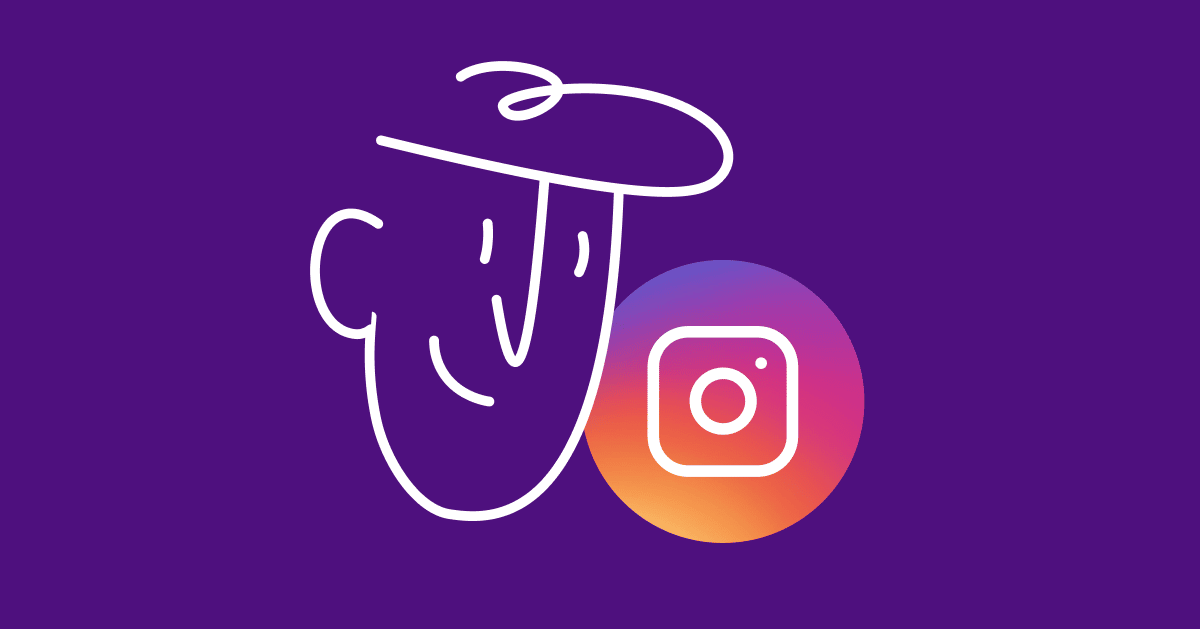 As near the end of 2021, you might be wondering what's in store for social media platforms in 2022. One of the biggest platforms is Instagram, which hit 1 billion users back in 2018 (doubling its user base from 500 million users in only two years).
With such a massive user base, it's no surprise that trends tend to spread quickly there. With features ranging from Instagram Story automation to shoppable posts, Instagram is the place to find out about the latest up-and-coming social media marketing strategies.
This guide covers four of 2021's most notable Instagram trends and tips and how you can get your business involved starting today.
Automating conversations in DM
As Instagram's user base continues to grow, so does the demand for great communication from businesses. Case in point: Users send over 400 million messages to businesses on Instagram every day.
Not only that, product inquiries and customer support requests are the top reasons why people message businesses on Instagram. Given this, it's no wonder businesses are turning to automation to manage their communication workload.
Customer support
Social media users have high expectations for businesses to respond quickly. According to research from Statista, 18% of customers globally expect an immediate response, while 28% expect it within an hour.
Building a chatbot is one of the best ways to use Instagram Automation to deliver on these expectations. And the best part? You can use chatbots at any stage of the buyer's journey without necessitating extra effort from your support staff. In fact, you may even save money.
Take USA Wholesale: it reduced customer support costs by 60% after implementing a chatbot to answer FAQs and tag qualified leads. The bot would provide information about products, brands, loyalty and affiliate programs, or route to a live agent.
With automation, you free up your customer service reps' time by answering repetitive questions and putting through the more complex questions.
Lead generation
Lead generation is the other main area where Instagram Automation is making waves. One of the key goals for businesses on Instagram should be to boost organic leads and conversions coming from the platform.
Many times you'll generate leads from the customer support chatbot flow, but there are other creative ways to get automated leads in your inbox.
Leading digital marketing influencer Frazer Brooks started using Instagram Automation and saw a 40% lift in Story engagement rates. Not only that, but he generated hundreds more organic leads and sales page views. He achieved this by using two of ManyChat's automation trigger features: Instagram Keyword Automation and Story Mentions.
Since Frazer receives a lot of Story mentions, he set up a Story Mentions trigger in Flow Builder to automatically respond to them. This helped his followers feel heard, valued, and eager to engage further, but did not place any extra demands on his time.
By having followers DM the word "summit" during his Instagram Live posts, Keyword Automation helped Frazer boost leads for his Success Summit. A chatbot flow he set up picked up the keyword and directed the conversation towards signing up for the event.
With more and more businesses starting to include Instagram as part of (or all of) their sales funnel, using Instagram Automation has become an essential tool for scaling customer support and lead generation.
The rise of click-to-Messenger ads
The second trend on our list to look out for in the coming year are Instagram click-to-Messenger ads. These are ads you can set up in Facebook Ads Manager that send shoppers into Messenger instead of to a landing page.
If you're the kind of marketer who has been successful using landing pages, linking to anywhere else in your ads might sound intimidating. However, ManyChat's proprietary data shows that click-to-Messenger ads work:
ManyChat users have generated 101M contacts (subscribers) via ads
14.5M of these contacts come from the JSON Growth Tool or CTM ads created within ManyChat
ManyChat customers have created over 154K JSON Ads Growth Tools and over 74K CTM Ads within Messenger itself
Facebook Messenger ads see an 88% open rate and a 56% click-through rate (CTR)
Messenger ads are a great way to add that extra touch of interactivity with your business and turn your ad into an active experience rather than a passive one.
CTM ad strategies
One of the simplest ways to use a click-to-Messenger ad is to promote a sale with a discount code. The key to this strategy is not giving away the discount code in the ad copy, but rather asking viewers to DM your business for one.
You can automatically send potential customers their discount code and segment them appropriately in your customer relationship manager (CRM) simply by adding a "discount" keyword trigger to your ad.
This strategy offers two important benefits: you'll collect contact information (Messenger profile) and increase qualified leads.
What makes CTM ads so great is that you can make the Messenger experience as creative as you like. For example, you can create a quiz in ManyChat that helps match your potential customers to products they're most interested in, then give them a coupon for that product as a reward. You can use this method in multiple product categories, including fashion, health, beauty, outdoor equipment, software downloads, and more.
Instagram shopping and live commerce
The next big trend we're going to look at is Instagram shopping and live commerce. The Covid-19 pandemic likely hastened this trend, given we saw social shopping increase by 43% in the past year. Yet even before the pandemic, social media sites were investing in eCommerce features—and Instagram is no exception.
In fact, Instagram recently released another new feature called Drops. This feature allows businesses to build hype for new product launches by giving upcoming launches their own space in the app.
More importantly, however, is the fact that Instagram users actively use the app to shop; nearly half of the people Instagram surveyed said they use it to shop weekly. Moreover, Instagram is continually adding more features to ensure that its shopping remains popular with users.
If your business already uses Instagram for influencer marketing, you can use Instagram Shops to help your influencers boost sales even further. They can do this by making the content that features products shoppable. This eliminates the need to direct customers to an external website, shortening their journey (and minimizing opportunities to leave the funnel).
While shopping features have been around for a few years now, a new social media trend is growing: live commerce.
Live stream shopping
Have you ever been watching TV and accidentally (or intentionally) landed on a shopping channel like QVC? Shopping channels all have the same concept: a host will discuss and demonstrate products while constantly encouraging you to call a number to get your order in.
Live commerce works the same way, except businesses don't (normally) use a television studio; they use social media live streaming features. Since Instagram users are already shopping there, participating in livestream commerce isn't too much of a leap.
So what does live commerce look like? Sales reps or influencers will start a livestream on Instagram and talk about a specific product. You can pin that item at the bottom of your broadcast for viewers to click through to your Instagram shop and checkout.
This style of video content became massively popular where it first originated, on Alibaba's Taobao Live, in 2016. So popular, in fact, that McKinsey projects that live commerce sales will reach $423 billion by 2022 in China alone.
With ManyChat's help, you can increase your sales opportunities even further by combining the keyword trigger discount strategy mentioned earlier with live commerce.
Short-form video domination
Thanks to TikTok and Snapchat, short-form video is another trend that started in 2016, but that is beginning to dominate the social networks space.
Short-form videos usually intend to educate or entertain the viewer, and they provide excellent opportunities for brand awareness.
Instagram Reels are Instagram's bid to keep up with this trend. Unlike longer IGTV videos, Reels range from around 15 seconds to a minute and currently (at the time of writing) take the coveted center icon position on the app home screen.
Reels are a growing marketing tool mainly because of how well they integrate with Instagram's existing business features (they are now shoppable). On top of that, unlike Stories, Reels also have a permanent home on Instagram content creator profiles. They still have the normal 30 hashtags limit, though. 
As with the other trends mentioned previously, you can combine Instagram Reels with ManyChat's automation features. For example, you can use the Comments Growth Tool to get more Instagram comments, increase engagement, and generate more organic leads, all on autopilot.
Instagram also announced its Reels ad feature in June, which means businesses can now use sponsored Instagram Reels instead of Story ads. This release displays an even greater commitment to short-form video.
Get ahead of the Instagram trend curve
For small businesses, getting ahead of corporate giants like Amazon means being creative and becoming early adopters of trends on social media. In 2021, we've seen these four trends begin to blossom on Instagram; we believe they'll only increase in popularity in 2022.

With Instagram Automation by ManyChat, you can apply unique approaches to your Instagram marketing campaigns—from engaging customers in conversations directly from your ads to building an entire sales funnel around live commerce—and capitalize on these trends.
Build your brand online with ManyChat + Instagram. Start free today.
The contents of this blog were independently prepared and are for informational purposes only. The opinions expressed are those of the author and do not necessarily reflect the views of ManyChat or any other party. Individual results may vary.