How Frazer Brookes Saw a 40% Lift in Story Engagement Using Instagram Automation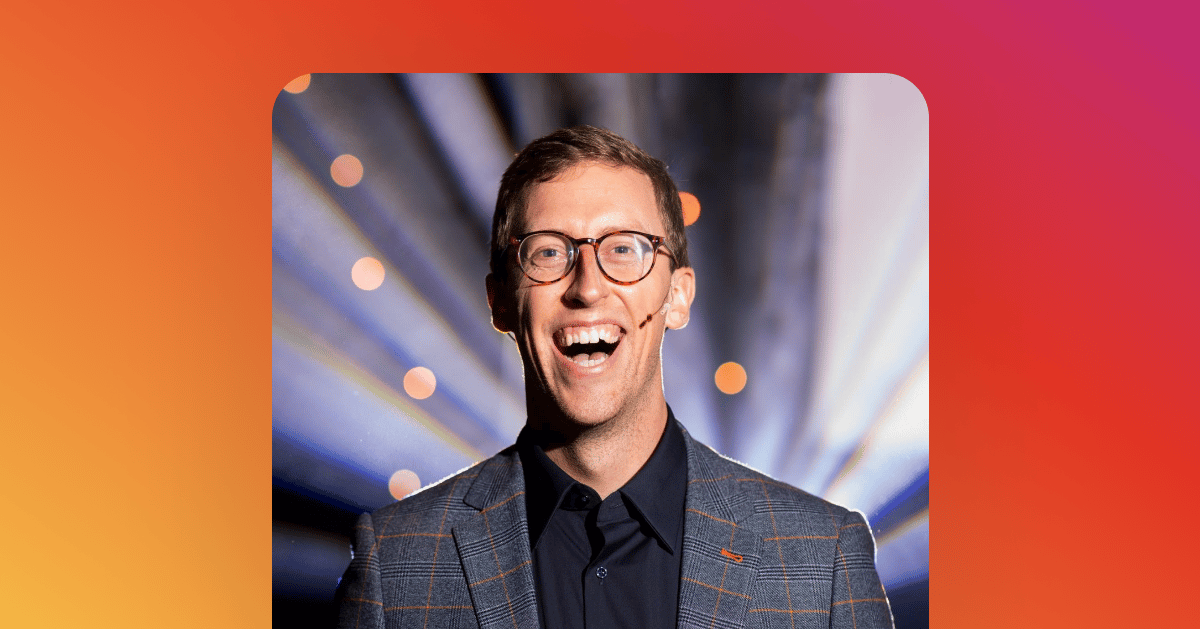 Overview
Frazer Brookes is a second-generation network marketer. His parents, who entered the industry in 1987, grew an eight-figure business through network marketing and taught Brookes the secrets of the business. Since 2017, Brookes has spoken on over 30 stages worldwide, is a best-selling author, and started Success Summit, Europe's leading generic network marketing event.
Today, Brookes teaches others how to use social media to grow their network marketing business. He's one of the biggest influencers in the industry (his Instagram (IG) profile has over 117,000 followers), but doesn't have enough time to engage with everyone personally.
Brookes worked with John Preston of Superstar Bots to create an engagement campaign that starts meaningful conversations with Brooke's followers automatically. Using Instagram Automation by ManyChat, the influencer saw a 40% lift in Instagram Story engagement and an increase in leads for his upcoming Success Summit.
Results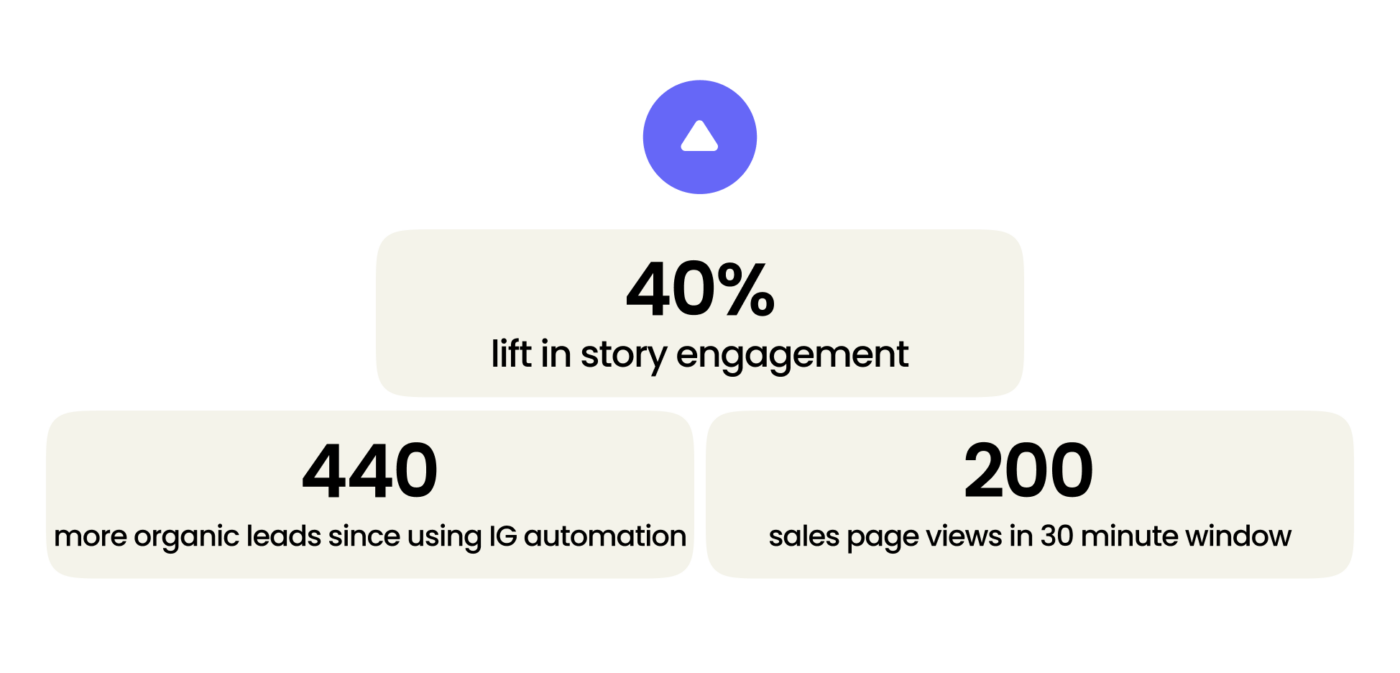 Challenge
Brooke's Instagram profile is growing fast. In less than a year, he's grown his following from 60,000 to 117,000. As an influencer, creating meaningful conversations with followers are important to him; but as his following grew, it became harder to respond to every Story Mention, comment, or direct message.
Goal
The network marketing influencer is always looking for ways to better connect with followers, especially using Facebook Messenger, which can be connected to IG accounts. The team wanted to quickly engage with followers from Story mentions and live streams to test if Instagram Automation by ManyChat improves engagement in an authentic way.
Approach
Leaning into organic Instagram content. As a best-selling author, Brookes is often tagged in Stories by readers. He also does plenty of live streams and Q&A's to interact and connect with his growing audience.
Setting up triggers in ManyChat's Flow Builder. Seeing where Brookes' audience gathered, Preston set up two triggers in Flow Builder: Keyword Automation and Story Mention.
Engaging with followers at scale. With the triggers in place, Brookes' Messenger bot responded to people's messages and Story mentions automatically, making them feel heard and valued. Using ManyChat's Randomizer tool, Brookes' bot replied to triggers with various responses so no one got the same blanket statement.
Encouraging sign-ups for Success Summit. If people entered the Messenger conversation through a keyword, they chatted with the bot to learn more about Success Summit. Then, the conversation directed them to sign up for a ticket to the event.
Creating meaningful interactions with followers on Instagram
Frazer Brookes was using several Instagram features, including live sessions, regular Stories, and feed posts, to interact with customers. As a result, he received a large volume of messages from followers, which was becoming difficult to manage as the account grew.
The influencer partnered with John Preston at Superstar Bots to create an automated experience for Instagram Messenger and manage conversations at scale.
Using Instagram Automation by ManyChat, people received responses from Brookes when they mentioned him in a Story.
This interaction made Brookes' followers feel heard and valued, building a meaningful relationship with them through a single message. The Superstar Bots team used ManyChat's Randomizer to send various messages out to people who mentioned Brookes in a Story.
The simple act of responding to mentions using the Story Mention Trigger increased engagement by 40% for Stories. People loved hearing back from Brookes and interacted with other content on his Instagram profile.
To extend the Messenger experience, the team also used Keyword Automation to qualify leads for Brookes' keystone event, Success Summit. When Brookes participated in a live event, he told viewers to direct message him with the keyword "Summit" to learn more. This encouraged more potential attendees to chat with Brookes in Messenger and sign up for the summit.
Conclusion
With Instagram Automation by ManyChat, Brookes boosted engagement with his followers and increased sign-ups for Success Summit. The influencer saw the following results:
40% lift in Instagram Story engagement.
440 more organic leads since using IG Automation.
200 sales page views in a 30 minute time window.
Grow your Instagram following and make sales with Instagram Automation by ManyChat.
The contents of this blog were independently prepared and are for informational purposes only. The opinions expressed are those of the author and do not necessarily reflect the views of ManyChat or any other party. Individual results may vary.