How to Get More Comments on Instagram: 11 Tips to Increase Engagement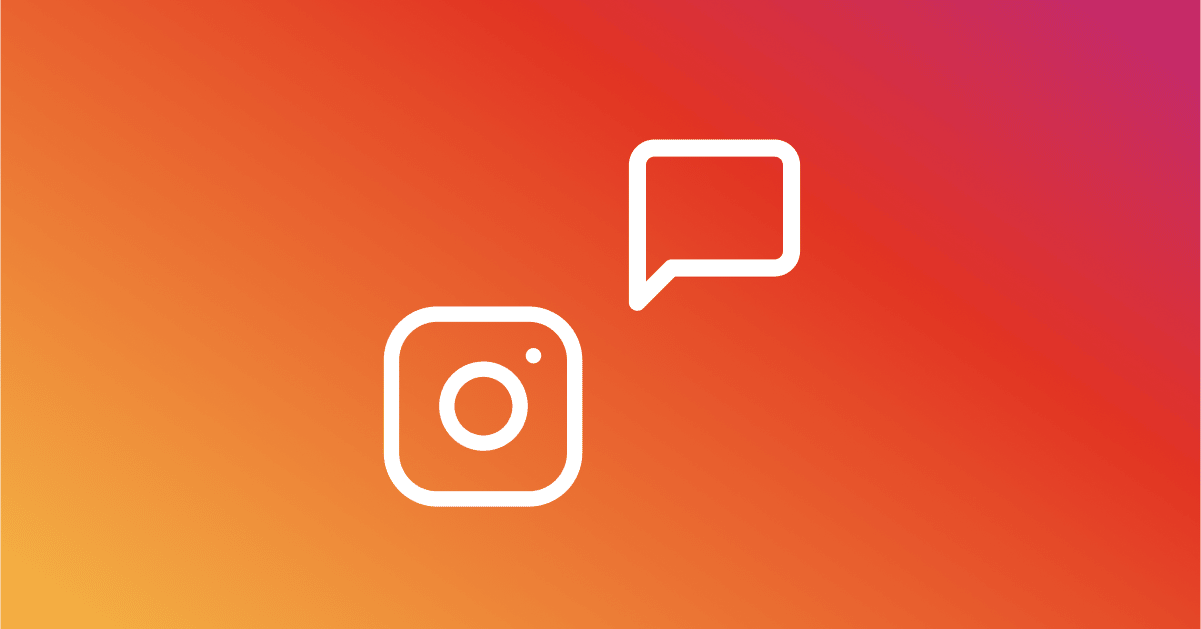 You create a fantastic Instagram post, hit publish, and wait for the comments to roll in. You wait, and wait some more, but the comments never come.
Sound familiar?
Increasing Instagram engagement is a priority for most businesses, yet with 1 billion monthly active users contributing to an engagement rate of just 1% per post, you'll need to put more effort into creating comment-worthy Instagram posts.
Luckily, this guide goes over how to do just that.
Why do Instagram comments matter?
Before we dive into the tactics, let's get one thing clear: Instagram comments are important.
The first reason is that comments allow you to connect with your target audience where they "hang out" online. Instagram (IG) is one of the biggest social media networks for people of all ages, including your potential customers. When IG users comment on your Instagram posts, you're actually building a relationship with them, ultimately building brand loyalty and convincing your audience to make a purchase.
Instagram comments are also good indicators of what content performs best. Since the goal of social media is to raise brand awareness, increase reach, and convert customers, use comments to judge what type of content is (and isn't) working well.
Finally, comments are a core part of Instagram's algorithm, which determines how many people see your content. Instagram wants to show exciting, new, and interesting content in a user's news feed. So, posts buzzing with engagement are much more likely to fit the bill than ones met with radio silence. In fact, some sources report that the number of comments on an Instagram post is more important than the number of likes it gets.
The bottom line? High engagement rates on your Instagram post will maximize its mileage. You'll get placed higher in your followers' news feed and maybe grab a spot on the Explore page — a feature used regularly by 500 million potential followers.
11 ways to get more Instagram comments
Now that you know the importance of getting more Instagram comments, you might be left with one question: How do I actually do that?
Below are 11 tactics you can use to get more comments on your Instagram posts:
1. Write an engaging caption
Although Instagram is a visual platform, there is a place for great written content. Each Instagram feed (or grid) post has enough space to write a caption that describes the content, or points a follower to do something in the form of a call to action (CTA).
When it comes to writing Instagram captions, it's best to use conversational, human-friendly language. Although customers actively use Instagram to shop, coming across as too sales-y can be off-putting.
Include the most important part of your message at the very beginning. Instagram cuts off your caption at 125 characters, prompting users to expand the post in order to read the remainder.
Speaking of length, how many characters should your Instagram caption be?
There is no hard-and-fast rule. A caption can be engaging and powerful if it's several paragraphs or a single sentence. However, research shows that Instagram posts with 1-50 characters tend to get the highest engagement from accounts with fewer than 1 million followers.
2. Run a contest
Instagram users love a competition or giveaway. Not only can it generate leads for your business, but Instagram contests work wonders for boosting engagement rates and driving comments on your posts.
Not convinced? Consider the fact that contests attract 64 times as many comments as non-contest posts.
Run an Instagram contest that asks followers to tag a friend in the comments section as part of the entry requirements. This can have a snowball effect as more and more people tag their friends, creating a ton of activity in your Instagram comments.
ChiliSleep did this on its Instagram account, requiring users to "Tag your beach BFF in the comments" in order to enter the giveaway. The more times IG users commented, the more entries they got.
The result? Over 1,000 comments (compared to the handful they typically get on other posts).
Another option is to run a caption competition where entrants suggest a caption for the photo in your post. This can have the added benefit of driving humorous engagement and rich content in the comments section, as this example shows:
3. Use "fill in the blank" or "finish the sentence" prompts
Just like questions are a powerful way to drive engagement, unfinished sentences and "fill in the blank" prompts can get Instagram followers to comment on your posts.
In this instance, give users the start of a sentence or a statement, making it easy for them to share their answer in the comments. Here are some prompts to get you started:
"Today I feel like [blank]"
"My biggest pet peeve in marketing is [blank]"
"My plan for today is [blank]"
The best part? It's easy to create a simple graphic, and next to no time for people to share their one-word answer. Win-win!
4. Ask questions
"If you don't ask, you don't get" is a phrase your mom probably said to you when you were child. Although you may not have thought it at the time, it applies to getting more Instagram comments, too.
It seems obvious, but by asking questions, you're explicitly telling your followers that you're interested in having a conversation with them. So, for each post you're sharing on Instagram, ask relevant questions to your industry, products, or services.
Take this example from Ben & Jerry's, which asks followers to answer the question, "Anyone else a chunk fan?"
You could also run an emoji poll, giving followers two options to leave as a comment. (For example, "Which emoji describes your mood today: 😁 or 😢?")
When using this tactic, always be super clear about what you want them to do. Spell out the fact that you want followers to comment with a response. Research shows that posts with the word "comment" in the caption attract more comments than those without.
5. Include a call to action in your image
Although Instagram captions are important, there is a slight problem: Not everybody reads them. In fact, almost two-thirds of Instagram users say they don't always read captions.
What does that mean for the captions you're pouring your heart into? The simplest workaround is to include a call to action (CTA) in your actual photo or image.
We've already mentioned that asking people to comment can have a positive impact on engagement levels and driving comments. Adding a small "comment below" CTA message on your actual photo, as well as your caption, can convince scrollers to stop and comment.
6. Use relevant hashtags
Hashtags are a key part of any Instagram marketing strategy. Instagram users can follow hashtags, giving brands the ability to reach people that don't necessarily follow their business's profile.
It's why Instagram posts that include at least one hashtag typically see 12.6% more engagement (including comments) than those that don't.
Use tools like Sparktoro and Keyword Tool to find Instagram hashtags that your audience follows. Then, include a handful beneath each Instagram post. You'll increase a post's reach and convince people to comment — especially if you have a caption that encourages them to do so.
7. Boost a post
Do you have an Instagram post that's getting a lot of organic engagement? If you have a budget to put towards your social media marketing strategy, supercharge how many comments your post gets by boosting it.
To do this, you'll need an Instagram business profile that's connected to Facebook Business Manager. Once that's set up, open the Instagram app and head to your chosen post.
Hit the "Promote" button and choose a goal for your boosted post. In this case, the most relevant would be "More profile visits" or "More messages."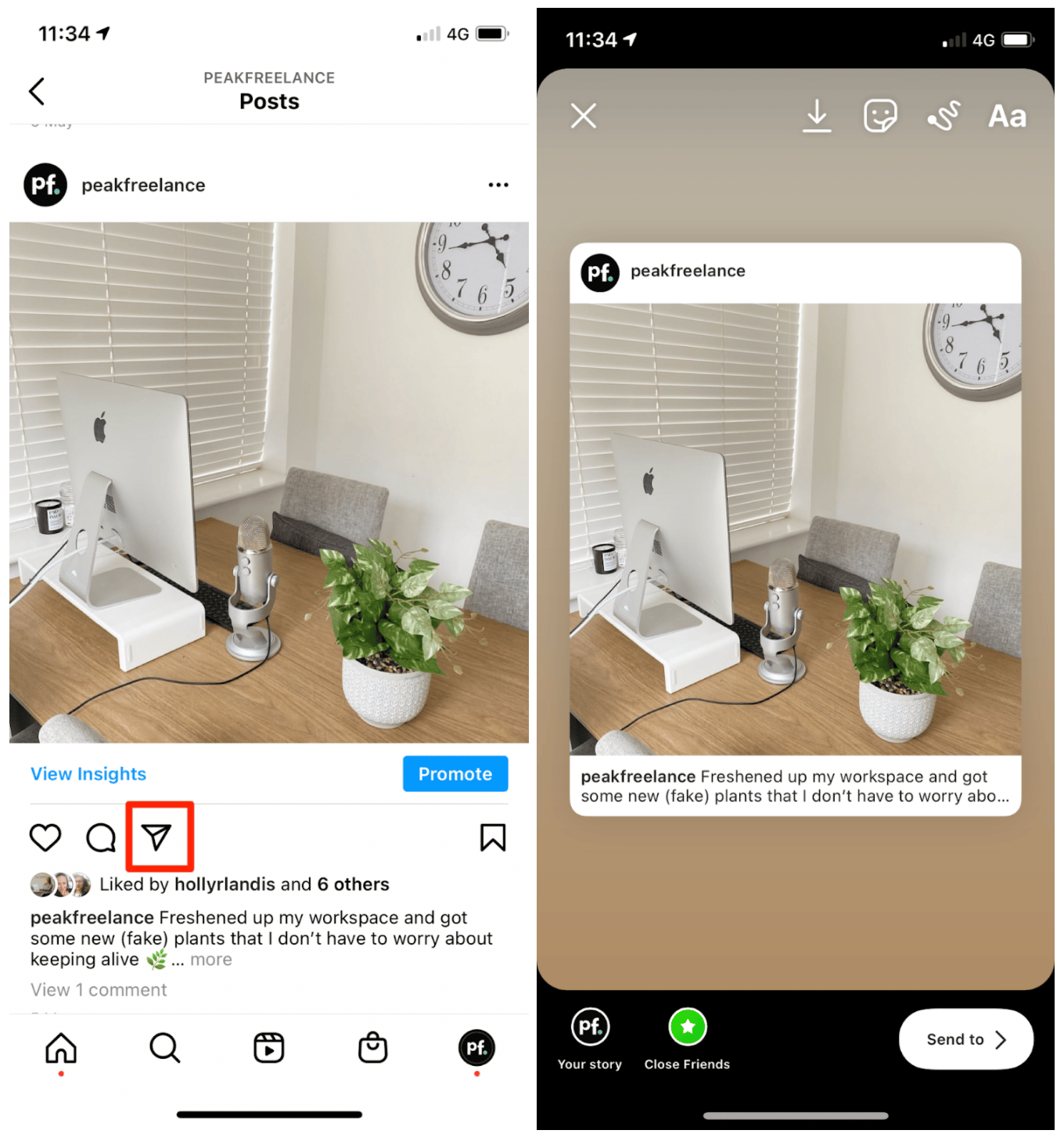 Then, set your targeting options. You can use Instagram's automatic targeting, which chooses who to show your ad to based on users that act and engage most like your followers, or a custom audience.
Once this is set, define a daily budget and duration for the promoted post. Then you're ready to start driving more people to a perfected Instagram post that naturally gets comments.
8. Use faces in pictures
Did you know that photos and videos that feature people are more likely to generate comments? Research has found that Instagram posts with pictures that include human faces are 32% more likely to attract comments.
Don't worry if you're camera-shy. There are several ways you can use this tactic to get more comments without being front and center of your Instagram profile, such as:
Using stock photos.
Asking your team to do an Instagram takeover.
Reposting content from Instagram influencers.
Sharing photos of happy customers (which can double as social proof!).
Just make sure you get permission to use their images.
9. Respond to existing comments
The whole premise of encouraging Instagram comments is to help you build a sense of community with your followers.
When you do receive comments, make sure you respond to keep the conversation going. It shows other followers (and potential commenters) that you're genuinely interested in what they have to say, and increases the odds of users jumping in and getting involved in the discussion.
One thing to note when responding to comments is that timing is of the essence. Some 40% of consumers expect a brand to respond to their social media customer service query within one hour.
Don't have time to patrol your Instagram account for comments? The Comments Growth tool inside Instagram Automation by ManyChat can post instant replies to comments received on your Instagram posts. People get a real-time response to their comment, and you don't have to set reminders to check in every hour.
10. Experiment with different types of content
Granted, the only place for people to publicly comment on your Instagram content is on a feed post. But that doesn't mean you can't use other types of content to drive engagement on each grid video, image, or carousel. After all, what good is an engaging caption if nobody sees it?
One way to get more Instagram comments is to share the post to your Instagram Stories via the paper plane button.
These Snapchat-style videos are one of the platform's most used features, with 500 million people using Instagram Stories every day. Use Stories as a way to promote new content that might not have made it to the top of your followers' feeds.
11. Post content when your audience is most active
You'll have a hard time getting more Instagram comments if you're posting at a time where most of your followers are offline.
So, when is the best time to post on Instagram? Research suggests that late afternoons during the week is when most users are active. However, these studies are all correlations. There's no blanket "best time" that works for all businesses and accounts.
Instead, use your Instagram analytics to see when your audience is most active and engaged. Head to your business's profile, select Insights, and then Your Audience.
You'll see which times of the day and week your audience is most active: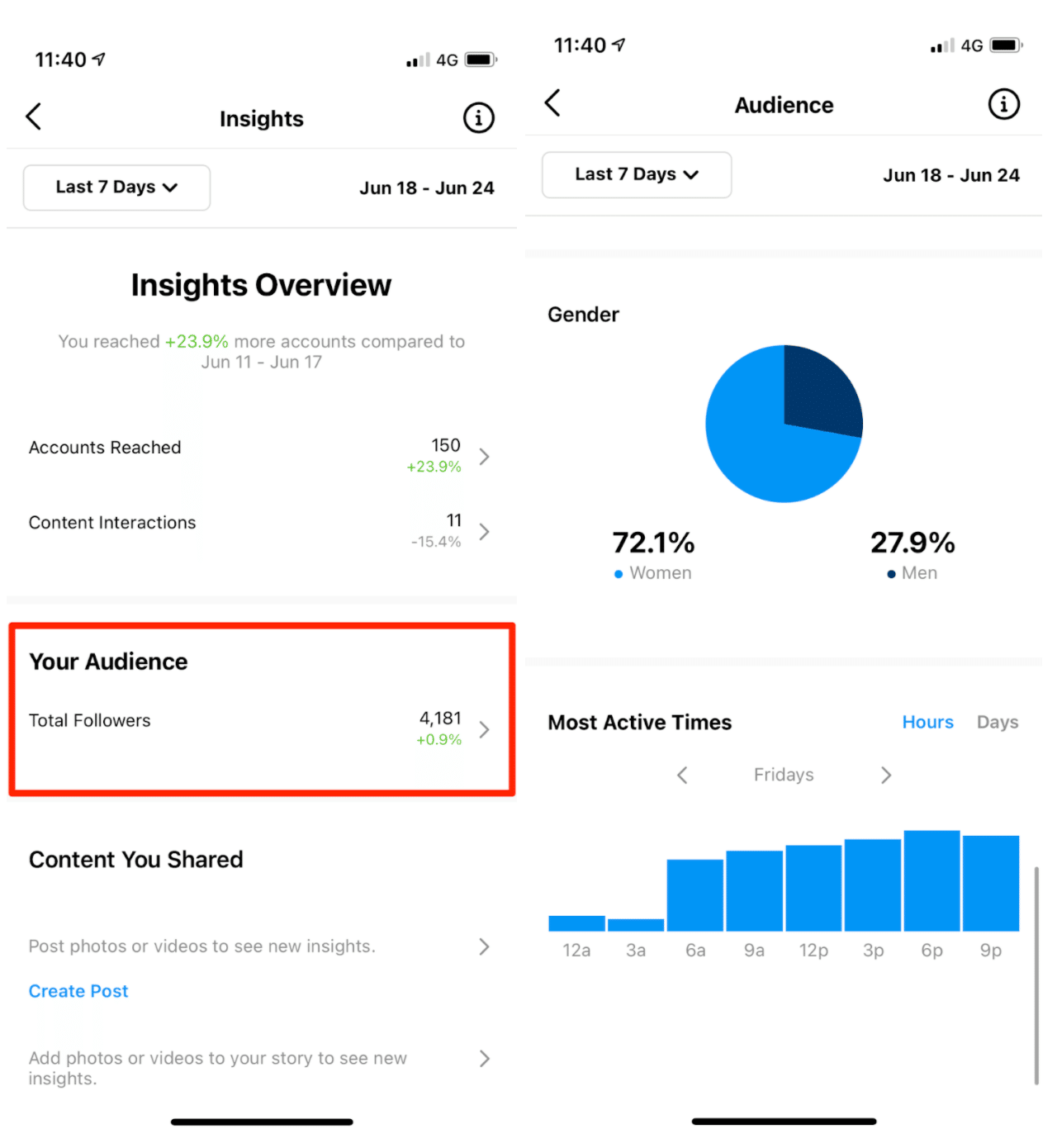 Level up your Instagram comments rate
As you can see, there are several ways for social media marketers to fine-tune their Instagram strategy and get more comments. Remember to write engaging captions, use relevant hashtags, and include real people in your Instagram posts (if you have the person's permission to do so, of course).
Once you do start to get more comments, respond to them with Instagram Automation by ManyChat, coming soon.
The contents of this blog were independently prepared and are for informational purposes only. The opinions expressed are those of the author and do not necessarily reflect the views of ManyChat or any other party. Individual results may vary.