A Closer Look at Sponsored Instagram Reels: What, Why, & How?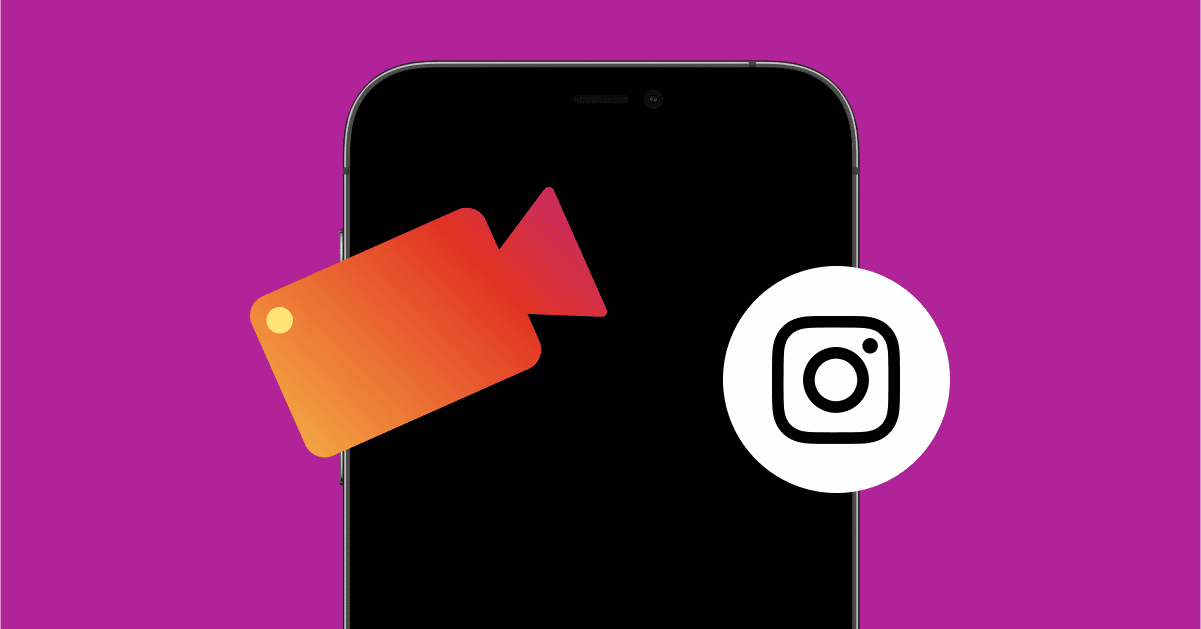 Instagram launched its Reels feature in August 2020, giving users tools like editing options, text overlay, filters, and stickers to create and watch short videos within the platform.
An Instagram Reel is effectively several short clips strung together with unique effects and audio. Of the more than 1 billion active Instagram users worldwide, enough Instagram users were creating and watching Reels that the app launched a new Reels feature in June 2021 — sponsored Reels, or Reels ads.
What are Instagram Reels ads?
Instagram tested Reels ads in certain countries before launching the feature to all users. Users can see Reels ads where they also view organic Reels: the Explore page, Reels tab, or their Instagram feed.
A Reels ad is similar to an organic Instagram Reel in that it's vertical in orientation, is full screen, plays on an endless loop, and is up to 30 seconds in duration. (Some users are testing 60-second Reels, so Reels ads could be 60-seconds soon.)
Sponsored Reels appear between organic Reels, similar to how sponsored Stories are placed. Instagram users can view, like, comment, save, and share Reels ads.
Why should you use Instagram Reels for marketing?
Since users can see Reels outside of their Instagram feeds, this means even people who don't follow you can see the content you're distributing. Reels (ads and organic) are a way brands can reach new, even global audiences on social media as part of your digital marketing strategy.
Instagram Reels is yet another useful feature you can use to showcase your brand's personality, reach more followers, and get new leads.
Some ways you can use Reels for marketing include:
Creating Reels to promote a product launch. Get viewers excited about what's coming up for your company.
Sharing ways to use your products with tutorials and tips. Educate your audience about how to use your products from inside the app.
Publishing behind-the-scenes content. Grab users' attention by showing them how the product is made.
Putting user-generated content on display. Show real people using your product to encourage others to get on board.
Where will my Instagram Reels ads be published?
Instagram users can watch Reels ads in the same place as organic Reels: their feed, Explore, the Reels tab, or via hashtag search. Reels ads appear between organic content, similar to how sponsored Instagram Stories are viewed.
How to use Reels on Instagram for advertising
Reels ads are still a relatively new feature, so there's not much available data to support or deny their effectiveness. Here are some things to consider with Reels ads:
Since Reels ads are new, there is less saturation than other ad features, such as sponsored Instagram Stories.
Instagram has a massive user base that will be able to view your Reels ads. This could mean a low initial investment for a significant return.
Reels, organic or sponsored, are known to grab user attention.
Anyone can view Reels — whether they're followers or not — and, as a result, can reach a large audience.
Reels ads mesh with organic Reels, which increases viewership.
Since Reels are full-screen, so viewers aren't distracted by anything else.
How to set up an Instagram Reels ad
If you're ready to give Instagram Reels a try, create one in the Instagram Ads Manager (which is connected to Facebook).
First, create your Reels ad.
Here, you'll record your Reels video, ensuring it's 1080×1920 pixels in size. Use this time to write any copy for the video, the captions to go with it, and relevant hashtags.
Reels are often known for their audio, so if you're pairing the video with a sound clip (which needs to be original audio), now is the time to make that decision.
All Instagram business accounts have access to the Ads Manager. From there:
Click create.
Choose your advertising goal (i.e., reach, brand awareness, traffic, app installs, conversions, video views).
Fill out all of the details for your ad campaign, such as posting schedule, budget, and target audience.
Place the ad by choosing manual placements, then choose Instagram Reels from the drop-down menu.
Customize the call to action and direct the viewer where to go (e.g., sign up, read more, shop now, etc.).
Wait for approval.
If you're looking to give Instagram marketing a try and reach potential customers, Reels have several benefits. There's a low initial investment, much like other social media advertising, and the sponsored video content blends in with organic Reels seamlessly. However, because the sponsored Reels feature is so new, there's not much data to guarantee you'll see an impressive return on investment.
Ready to give Instagram DM Automation by ManyChat a try?
The contents of this blog were independently prepared and are for informational purposes only. The opinions expressed are those of the author and do not necessarily reflect the views of ManyChat or any other party. Individual results may vary.