How To Take Your Retail Business Online For The Holidays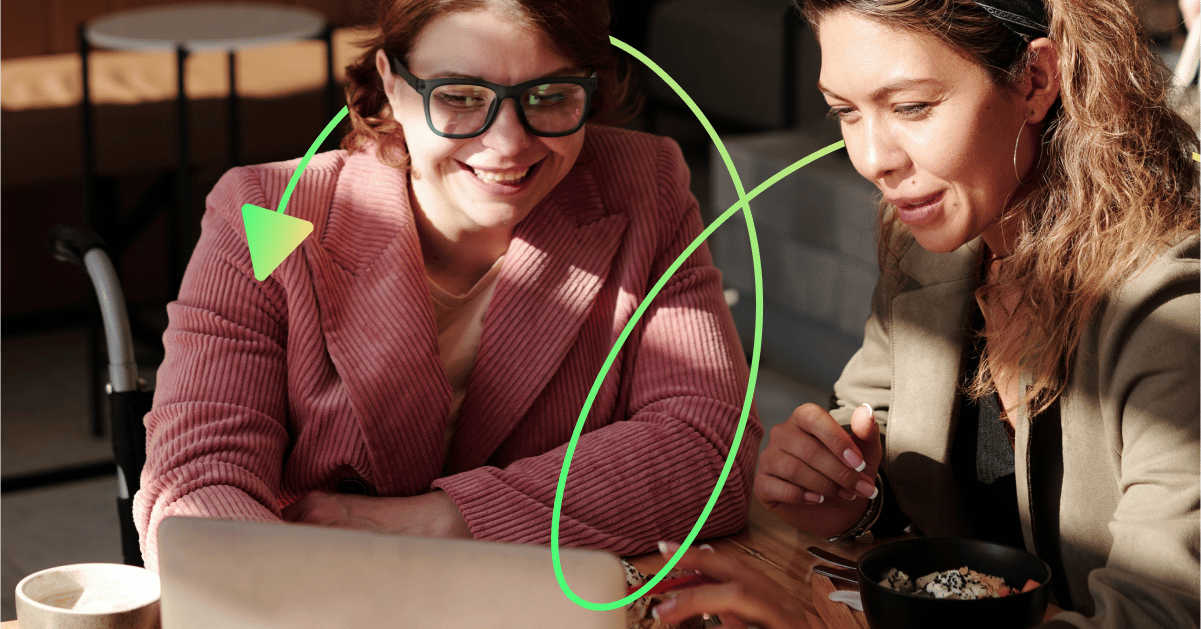 Despite a global pandemic, US eCommerce retail sales exploded in the first half of 2020. According to data from the Department of Commerce, sales reached over $371 billion in just six months, a 44% increase from 2019 — making it a prime channel for brick-and-mortar businesses to embrace.
But the leap into eCommerce is a big challenge for any small business. While there are endless eCommerce platforms to choose from, finding one that fits your needs and budget is tough. And with the list of digital marketing channels growing by the minute, where do you even start promoting your business?
Spoiler alert: you start here.
Our tips for taking your business online will help you create a beautiful online storefront and promote your business to make it a success this holiday season. Let's dive in!
Step 1: Create your online store
A professional-looking online store is essential for a thriving eCommerce business. Though there are many online shopping platforms to choose from, we'll dig into two popular (and easy) options you can use to build your online store.
Facebook Shops
Facebook Shops makes it almost effortless for brick-and-mortar businesses to quickly get online and sell their products through Facebook and Instagram.
Retailers can choose the products they want to feature and customize their store's look and feel with images and accent colors that suit their brand. People who visit your Facebook Shop can then browse your items and buy them through the Facebook app.
The best part? It's free. So no matter the size of your budget or business, you can set up your Facebook Shop without any financial investment on your part.
People can find your Facebook Shop on your Facebook Page or Instagram profile. Then shoppers can browse full product collections, save products they like, and place orders, all without leaving the app.
Follow these steps to get started with Facebook Shops:
Head to Commerce Manager.
Click Get Started to get to the Create Your Shop page.
In the Choose a Way to Sell section, select Create a Shop and click Get Started.
In the Assets section, click on your shop to upgrade, or click +Create a Shop.
In the Start Setting Up Your Shop section, select Your Website. Click Get Started.
In the Choose Your Business section, you'll see a list of Facebook Pages for which you're a Page admin. Select the business you'd like to add your shop to. Click Next.
In the Account Details section, provide an Account Name and select a Business Account. Click Next.
In the Where People Can View Your Shop section, select the channels on which you'd like to host your shop. If you have an Instagram business profile and a Facebook Page, you can choose both.
In the Catalog section, select an existing catalog or create a new one, and click Next.
Review your shop details, agree to the Seller Performance and Accountability Policies, and then click Create Your Shop.
After you've constructed your shop, you'll want to customize it with your brand's colors and imagery. Next, create a collection of between six and 30 products to display. After you're done, it's time to publish your Facebook Shop! People will be able to see your shop after Facebook has reviewed it, which should take under 24 hours.
Read more: Introducing Facebook Shops: Helping Small Businesses Sell Online
Shopify
Shopify is one of the leading all-in-one eCommerce platforms for small businesses. It has everything you need to create an online store and is backed by tools that will help you reach customers, generate sales, and manage your business.
Sign up for a free trial
To get started on Shopify, you'll want to sign up for their 14-day free trial. This should be enough time for you to get set up and start selling.
You'll have to answer a few questions about yourself and your business before choosing a theme.
Choose your Shopify theme
Start your journey by choosing from over one hundred stunning eCommerce website templates in the Shopify Theme store. Here you can find professional looking templates for clothing, jewelry, electronics, and other types of retail businesses.
When choosing a theme, consider the following questions:
What kind of experience do you want to create for customers?
How do you want to display your products?
How many products will you display in your store?
Do you want a paid or free theme?
Your responses to these questions will help you determine the criteria for choosing a template that fits your business and brand.
Once you choose your theme, you can add your logo, change colors, add beautiful fonts, and stylize it more on the Themes Settings page.
Need a bit more support? Read How to Move Your Brick and Mortar Online to get in-depth instructions for building your Shopify store and learn about setting up your taxes, shipping settings, payment gateways, and more.
Step 2: Choose a relevant domain name
If you elect to create a shop outside Facebook, you'll need a domain name. Choose a name that's short (and branded, if feasible), so it's memorable for your customers. Try to use your exact name if you can. If it's not available, try to get one that's as close as possible to your business name.
For example, you may be the only Lily's Burgers in your neighborhood, but someone in another state may have already purchased the domain name lilysburgers.com. Don't sweat it. You can still choose a domain name like lilysburgersny.com or lilysburgerrestaurant.com and stay true to your brand.
You can search for and buy domain names on a site like Namecheap or register your domain name through Shopify.
Step 3: Grow your customer base
As a new online retailer, you'll want to attract potential customers' attention so you can add them to your marketing list. You can do this by running organic (free) and paid social media campaigns tailored to your audience.
Try publishing posts on social media that show off your brand's personality and products—just make sure you give people a reason to comment on your post (ideally by posting a promotion or lead magnet). Then add a Facebook Comments Growth Tool so you can respond to people's comments through Facebook Messenger and add them to your Messenger subscriber list. It's easy to set up from your ManyChat dashboard.
Another effective way to grow your customer base is by using ManyChat's Ref URL. It's a link you can place anywhere—your social media profiles, emails, YouTube video description, etc.—and when someone clicks the link, they enter into a Messenger conversation with your business and become a contact.
Once you start building your contact list, you can begin to create Chat Marketing campaigns to target your audience's interests. One final tip: Start building customer segments and personalizing campaigns as soon as possible to generate engagement momentum with your shoppers.
Take advantage of these tools to grow your business online now. Sign up for ManyChat free to get started.
Step 4: Offer curbside pickup
Customers today want a curbside pickup option when shopping online. According to research from Adobe Analytics, curbside pickup sales increased by 209% since the beginning of the COVID-19 pandemic.
Curbside pickup works by allowing shoppers to buy items through your online store or Facebook Messenger. They then pick up their order at your brick-and-mortar location without leaving their car. It's similar to the "order online, pick up in-store" offered by big retailers like Walmart and Target.
Offering curbside pickup can help eliminate shipping charges and save your customers money. It's also convenient for cautious shoppers who may want to limit face-to-face interaction. Read How to Set Up Curbside Pickup with ManyChat if you're looking to offer it for your business.
Step 5: Create marketing campaigns
Don't think of your marketing campaigns as one-time occurrences. They should be a continuous flow of customer-facing communication through your customers' preferred channels.
Try to deploy omnichannel campaigns (meaning they're sent across multiple channels like SMS, Messenger, paid ads, email, etc.) for the best results. According to Omnisend's 2020 Marketing Automation Statistics Report, omnichannel campaigns outperform single-channel campaigns by 250%.
Here are a few tools that you can use to boost your online sales—all of which you can access through ManyChat.
1. Turn website visitors into contacts with Growth Tools
Once you launch your eCommerce website, you can connect with shoppers by adding Growth Tools. Choose from a list of lead generation tools that promote offers to visitors for maximum engagement, such as the SMS modal, which allows people to sign up for your SMS marketing list. These Growth Tools can help you grow your audience and convert more store traffic.
2. Add a website chat window
Adding ManyChat Customer Chat to your website is a great way to support your customers. You can provide automated real-time support to encourage proactive self-service, or you could start a Live Chat through Messenger or SMS to quickly resolve customer issues with human support.
3. Offer incentives
Incentives are key to exciting your audience and encouraging them to patronize your business. For example, you could offer a personalized coupon code to new customers giving them free shipping or a discount. Or you could run a quiz on your homepage and offer customers a store-wide discount after completion.
If you're not sold on these ideas, read about how these tried-and-true campaigns generated one online business over $100,000 in additional revenue in one month. Guaranteed you'll never doubt the power of incentives again.
4. Recover abandoned carts
Did you know that, on average, 88% of people will leave your checkout process without buying anything? Abandoned cart recovery tactics like cart abandonment emails, SMS messages, and even Messenger conversations can keep your business top-of-mind with potential customers.
You can use those channels to send follow-up messages to people who have added items to their shopping cart but have left without completing their purchase. It's a powerful way to recapture lost sales and drive more revenue for your business.
5. Run ads
Advertising on Facebook and Instagram can be a great way for online sellers to increase brand awareness, launch new products, and boost sales. Facebook target options allow you to use your ManyChat subscriber list to create a similar audience so you can advertise promotions to like-minded people, positively impacting your bottom line.
Taking your next steps
It's not easy to take a brick-and-mortar business online. The process can seem intimidating, but you've got this. Take it step by step, and don't worry about getting everything right the first time.
Learn as you go and keep applying the lessons you've learned to improve your store. With a little bit of patience and elbow grease, you'll build a successful eCommerce business!
Want to start marketing your business smarter? Sign up for ManyChat free today.
The contents of this blog were independently prepared and are for informational purposes only. The opinions expressed are those of the author and do not necessarily reflect the views of ManyChat or any other party. Individual results may vary.