6 Easy Ways to Get Your First ManyChat Subscribers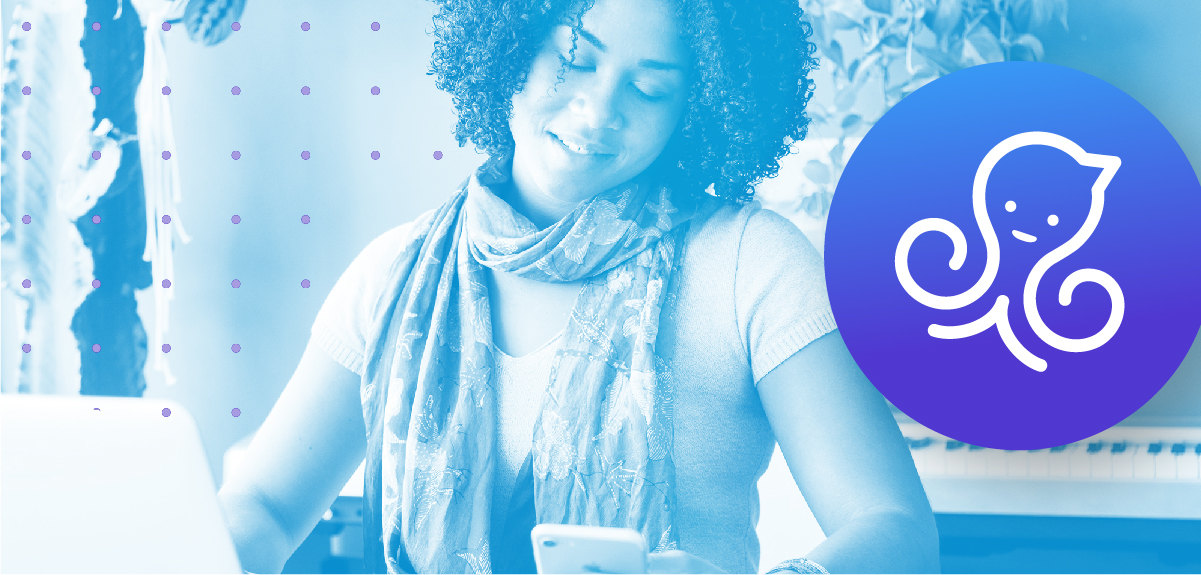 While there are many ways to grow using ManyChat, one of the key skills to learn is how to build subscriber lists. Kicking off a ManyChat bot has always been a tough aspect of chat marketing. The requirement, initially, is to push a few messages to your existing subscribers' channels encouraging them to join your bot. Depending on the size of your current database, you may need to advertise for your first growth spurt of subscribers.

Advertising with ManyChat is also an important skill, involving both targeting and creating a lead generation sequence that offers something special, for example, a coupon, a checklist, or an industry report. It's a great idea to start using paid ads with a lead magnet to jump start your list, whether you're starting from scratch or want more qualified leads in your bot.

To help you get started, here are tips for making your first growth tool plus six ways to get your first subscribers.
Note: Some of ManyChat's interface and information has changed. We're working hard at updating this content. Please stay tuned!
Your First Growth Tool: The Messenger Ref URL Tool
Ref URL is a growth tool that often caters to any bot builder or marketer gathering an audience. It's a simple URL you can add anywhere: your social bios, marketing emails, a presentation, or even a guest post on with a major publication. Ideally, you drop the link into any place you want to bring in traffic from.

Say you clicked into Baja Cali Fish & Tacos' bot from a promotional email. You would drop into a screen like this:
Once you click on "Get Started", you'll enter a sequence where Baja Cali can give you a coupon. If you are already a subscriber, you'll automatically enter their sequence and see the first message from them.

For each place you put your Ref URL for your business, you can create a different sequence with tailored messaging. For example, when a subscriber clicks into your bot from an email, start with a simple "Hey :Full Name:! Thanks for subscribing to Messenger for future updates. I'm even happier to see you here than I was when you joined my email list!"
Creating a Ref URL
Once you decide where you want to place your Ref URL, you will need to create one in ManyChat. Kelly Mirabella, a certified ManyChat Educator Partner, takes us step-by-step in the video below.

How to Use Your Ref URL
Ref URL is one of the most powerful growth tools. You can put it anywhere a link lives, and in 2-clicks a person can subscribe to your bot.
1. YouTube
When you put out a YouTube video, tell people about your Ref URL. You can introduce it at the beginning and mention it again at the end of your video. One important element to consider, which will affect how many people click through, is giving something of value away for free.
Another way you can do this is in a comment. Pin your Ref URL in a comment on each video and even in your About page (even though no one really goes there!).
2. Facebook Live 
One common theme we saw at Conversations 2019 is that Facebook Live is booming. If you are going Live, you should call out your Ref URL just like you would in a YouTube video. In addition, you can post it in your FB Live post to enable people to subscribe beforehand.

Molly Mahoney of The Prepared Performer, weighs in with an expert tip on using Ref URLs on Live:

Let's say you are offering a free gift that's connected to the comment growth tool, but you also want to give people a chance to book a call with you. You can have them drop the word CALL and then go back and reply with a msg ref url, or simply add the msg ref url to the description of your video.


If you want to get really ninja, add the url to a button on your video after you are no longer Live. Keep in mind once you add this button you will not be able to change it, so make sure that it's evergreen.
3. Ads
This can be one of the most powerful ways to use your Ref URL. Whether you run Google Ads, Facebook Ads, YouTube Ads, Messenger, or any other type of ad, you want to include your link. So whenever someone clicks on your lead magnet from the ad, they end up in your bot flow.

To learn more about advertising with ManyChat, read Boost Your Business with New Facebook Ads Integration.
4. Email
One of the most powerful ways to get your first subscribers is by promoting to your email list. People already know you there, so they are more likely to join you on Messenger as well. However, make sure you communicate why someone should subscribe to your Messenger bot along with email. Send them a new guide, promotion, or some other value that encourages the click.

Once you've figured that out, include your Ref URL in your call-to-action, email signature, social links, and even calendar invites.
5. LinkedIn
LinkedIn is the world's largest professional network with over 650 million users in over 200 countries. You probably even have a profile yourself. Whether you're an online coach or eCommerce marketer, you can transition your connections into your ManyChat bot.

For example, John Bellamy, a LinkedIn Marketing and Lead Generation Expert, uses a simple lead magnet campaign to turn LinkedIn Connects into subscribers. Here's the message he uses:
Notice how the call-to-action is a Messenger Ref URL. When a connect clicks it, they'll enter a bot flow and automatically become a subscriber.

6. Text messages
If you already have an SMS or text message subscriber list, you can bring them over to Messenger as well. Moving from text to Messenger lets you send longer (and more) messages, plus, stay top of mind. It also helps create a complete chat marketing eco-system for leads and customers, so you can continually keep in touch with them and bring down lead acquisition costs.

Turning text subs to Messenger subscribers is as simple as including your link in a text. As we've mentioned before, don't forget to provide an immediate incentive for them to click over. Flash sales, special discounts, free webinars, and free quotes are one of many ways to create urgency and encourage clicks.
Making the most of your Messenger Ref URL
Messenger Ref URL will be one of your best friends through your ManyChat journey. It's easy to use, incredibly effective, and you can master it in a short period of time. I mean, if you got this far, you've pretty much mastered this awesome growth tool already.

So what are you waiting for? Get over to your dashboard, create your Ref URL, and start dropping that link everywhere to kick-off and grow your subscriber list.
Think you're ready for more advanced stuff? Get a ManyChat Pro account today.