Every ManyChat Growth Tool Explained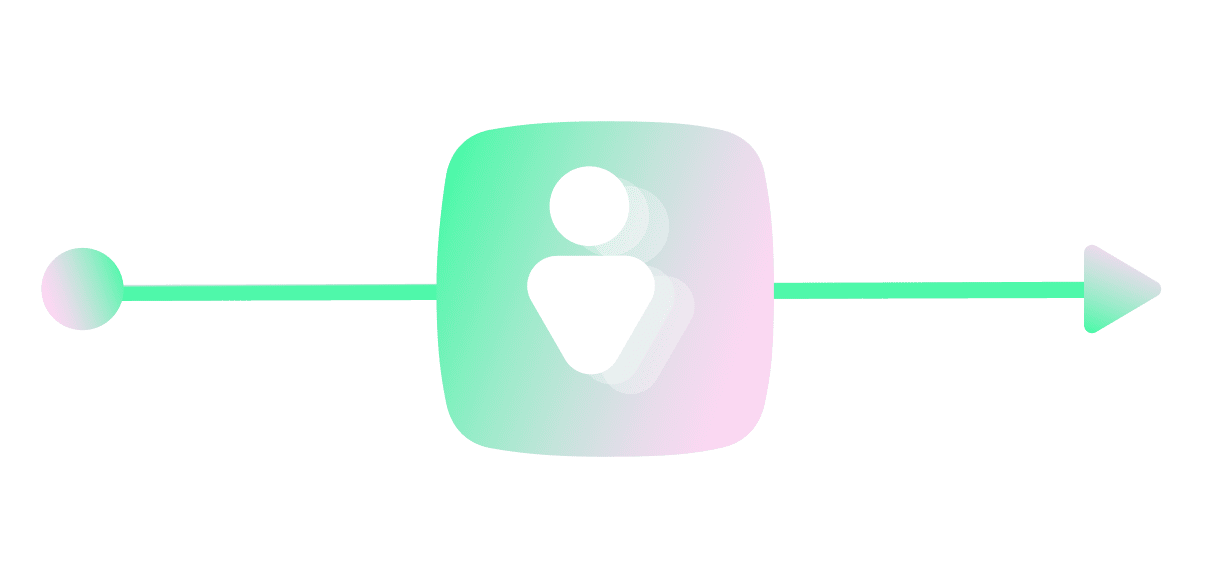 You set up your ManyChat bot, now what?
If you're like most other Chat Marketers, it's time to start driving traffic to your bot.
Whether you're new to ManyChat or need a Growth Tool refresher, here's the master list of every Growth Tool explained, so you can start boosting conversions and making more sales for your business.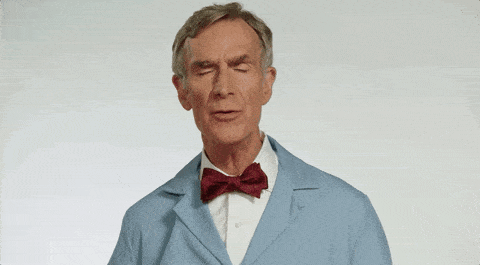 But before we get started, let's look at how to set up a Growth Tool in your account. So you can get people talking to your bot right away.
How to set up a Growth Tool
First, click the Flows tab in your dashboard and create a new flow. Name the flow. Click Create.
Once in Flow Builder, you'll notice the Starting Step block. Click Add Trigger to open up a menu of different trigger options.
Your Growth Tool options are under the following sections: Overlay Widgets, Embeddable Widgets, Other Widgets, and Facebook Triggers. Select which Growth Tool you want to create.
In this example, we'll choose the SMS Modal widget to convert website visitors into SMS subscribers.
Once you choose a widget, add the creative inside Flow Builder. Notice in the example below, you can customize copy, images, timing, and more.
When you finish creating a widget, add text to your follow-up message after someone clicks through. Then click Publish and turn the widget on.
After you turn on the Growth Tool, you're ready to start chatting with customers, building your list, and making more sales.
Instagram Automation
Instagram Automation by ManyChat empowers businesses, marketers, and influencers to improve their Instagram marketing efforts through automated Instagram conversations. It also allows marketing and customer service teams to engage in real-time conversations with customers at any time.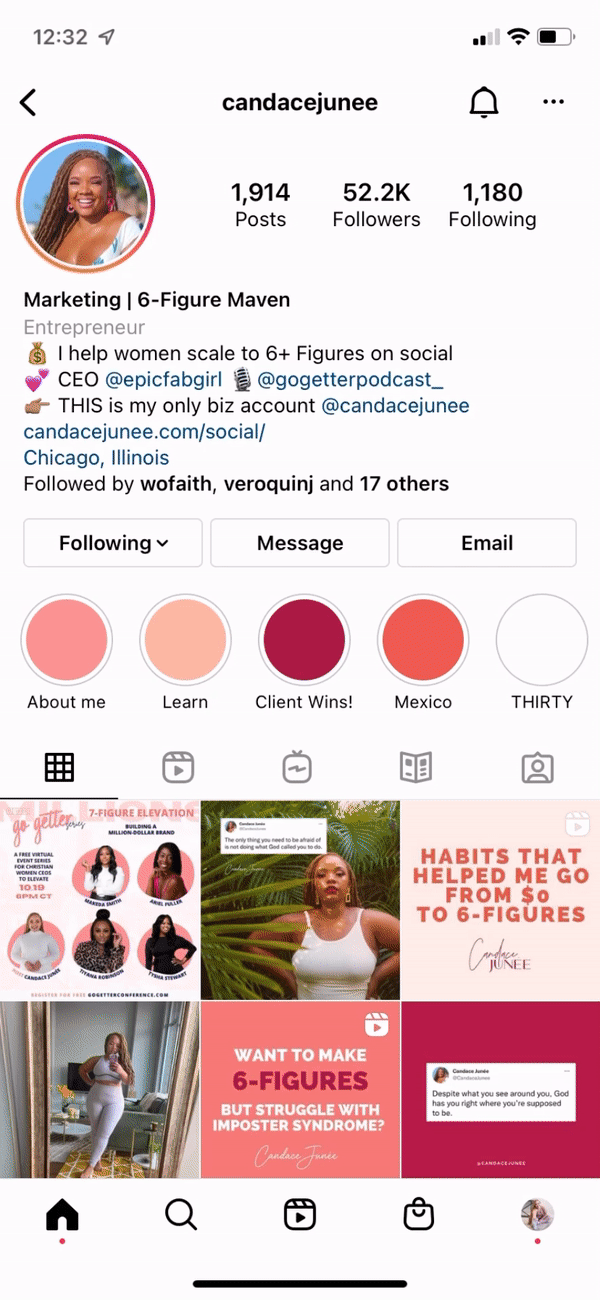 Instagram Automation by ManyChat also gives you:
Automated, personalized conversations built fast in Flow Builder, a flowchart-based interface.
Responses and conversations to Keywords based on messages and queries IG users send you.
Automatic replies, messages, and reactions to post comments, also known as the Comments Growth Tool.
Replies and business automation for all IG account Story Mentions.
Scalable Instagram Messaging Ads.
Customizable buttons for new customers or followers that help Start Conversations.
Ability to capture and store customer-given data, like emails and phone numbers.
Live Chat portal where you can chat in real-time with Instagram users and access to ManyChat's CRM for more informed conversations.
Why use Instagram Automation
Adding automation to your Instagram Messages creates an entirely new layer of engagement to your Instagram account and marketing activities. Marketers can use native Instagram features like Stories to create automated conversations with customers, ensuring the IG account gets engagement beyond just a Story Reaction.
ManyChat users use Instagram Automation for a number of reasons:
​​Generate sales by replying to product questions like, "Will this fit a size 0?" before sending customers to a buying destination.
Save time and automate answers to frequently asked questions like, "Do you offer free shipping?"
Generate qualified leads by automating the lead qualification and follow-up process.
Increase audience engagement by automating other kinds of Instagram activities such as automatically responding to all post comments and Story mentions.
Scale Instagram Ads that start conversations with customers, like Story Ads that ask customers to "DM me this word."
Resources:
Messenger Ref URL
The Messenger Ref URL caters to any Chat Marketer building an audience. It's a simple URL you can add anywhere: your social profiles, marketing emails, a presentation, or a guest post on an industry publication. You can drop add the link any place you want to bring in traffic from.
Kelly Noble Mirabella, Founder of Baby Got Bot, uses a Messenger Ref URL to drive traffic from many different sources to improve her marketing campaigns:
"Ref URLs are the most versatile Growth Tool we have available to us. It allows marketers to share a link anywhere they choose as a way for users to come into a given Messenger bot flow. This opens the door to more opportunities as it is one of the few Growth Tools that can be used anywhere including, emails, Facebook groups and profiles, social networks outside of Facebook, blogs, buttons, and even behind QR Codes."
Why use the Messenger Ref URL
For each spot you use a Ref URL, you can create a different sequence with tailored messaging. For example, if a subscriber clicks into your bot from an email, start with a simple "Hey :Full Name:! Thanks for subscribing to Messenger for future updates. I'm even happier to see you here than I was when you joined my email list!"
There's no doubt this type of personalization can help improve conversion rates and reduce the path to purchase. Over 87% of marketers who personalize the customer experience see a lift in success metrics.
The Ref URL is effective because you can put it anywhere. Most marketers will use it to have one-to-one conversations with customers from their diverse range of marketing channels. You can use the Ref URL to tie together your marketing system — from paid to email to YouTube and more — and grow your Messenger contact list so you can drive more sales for your business.
Resources:
Facebook Comments
The Comment Growth Tool is a popular tool for Chat Marketers. It's easy to set up and effective to get subscribers from paid and organic posts. All you have to do is attach the Growth Tool to a Facebook post or ad, and when someone comments a keyword on the post, they get a message from your ManyChat bot.
If they respond to your message, they'll be added to your Messenger subscriber list. You can enter them into an automated bot flow for lead nurturing, or follow-up in live chat if they have a more immediate need.
Why use the Facebook comments Growth Tool
With organic Facebook reach on the steady decline, you want to maximize each post you publish on the platform. Whether it's for customer support or selling a program, the Facebook Comments Growth Tool
"It's impossible to keep track on everyone commenting on your ads or organic posts. The Facebook Comments Growth Tool helps us track comments no matter where people contact us from and helps pull them straight into your inbox."

— Trilce Jiron, ManyChat Expert, Founder of TBS Marketing
Some common ways ManyChat users leverage the Facebook Comments Growth Tool:
Run viral giveaway contests
Collect subscribers from Facebook Lives
Get lead magnet downloads
Automate sales inquiry follow-ups
Create an extra customer service channel
Resources:
Customer Chat
The ManyChat customer chat Growth Tool lets you have real-time conversations with your website visitors. The chat bubble floats at the bottom-right corner of a user's screen, and shows a message to encourage the person to interact with the widget.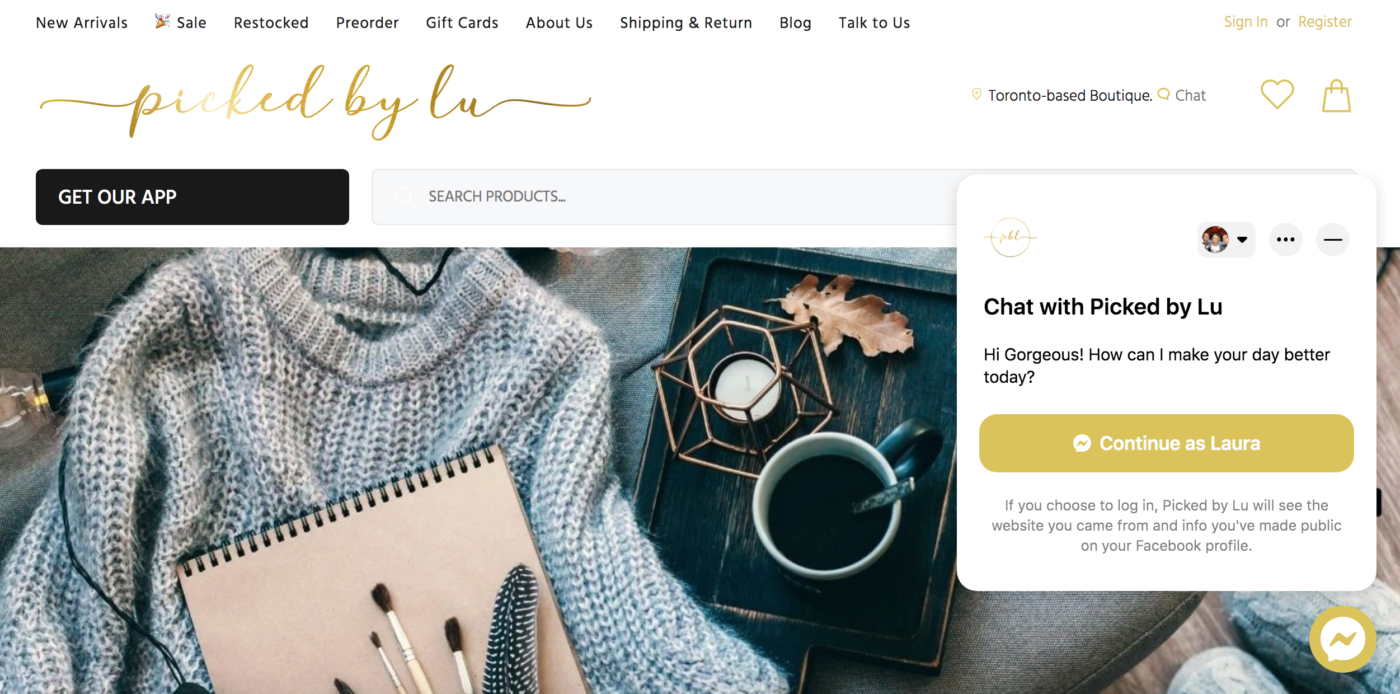 Why use Customer chat
When a user clicks through to the chat, you can direct them to a specific flow or enter a Live Chat to help answer questions and solve problems. You can manage all your conversations in the Live Chat tab in your ManyChat dashboard.
ManyChat users use Customer Chat for a number of reasons:
Improve customer service by bringing any website conversation into Messenger.
Offer instant and automated answers based on keywords or pre-built sequences.
Subscribe visitors to a Messenger, email, or SMS newsletter.
Deliver lead magnets or provide useful content to browsers.
Surface new products and offer recommendations for curious shoppers.
Resources:
JSON Ads
If your business wants to start more conversations with customers, you want to use JSON ads.
With JSON ads, you can drive paid traffic to your Messenger bot for lead nurturing or making direct sales. For marketers trying to increase brand awareness or build an audience, JSON ads can help speed up the process versus traditional lead generation processes.
Why use JSON ads
Facebook ads are great for attracting new customers and communicating with your existing audience. ManyChat's JSON Growth Tool allows you to send an opt-in message to every user who clicks on your ad.
The JSON feature lets you send people a single message after they click on your ad. When they interact with the message, it tells Facebook they want to receive messages from you in the future, or they opt-in to your Messenger list. You can get creative with this message and add text, image, call-to-actions, and more so you can design an engaging Messenger experience for your audience.
Current and potential customers are highly active on Messenger. Using JSON ads, you can reach people who would be most responsive to your messages, and tailor ads to specific groups of people to boost conversions. This marriage of conversation and converse is an important touchpoint with a strong return on ad spend.
Resources:
SMS Modal
The SMS modal widget helps you convert website visitors into subscribers and customers for your text message marketing campaigns. If you want to use SMS modal, you have to activate your SMS channel first in ManyChat. Learn how to set it up in this support article.
Why use the SMS modal
Are you targeting your visitors to build your SMS subscriber list?
If not, you're missing out on an opportunity. The SMS modal helps you get a site visitors attention and quickly subscribe them to your list. That's why this Growth Tool is so effective for growing subscribers, especially for eCommerce stores. ManyChat customers using SMS marketing experience upwards of 30% revenue growth from building SMS subscriber lists.
Resources:
QR Code
ManyChat's QR code Growth Tool is an effective way to get more subscribers into your Chat Marketing sequences. Wherever you use them, printed or otherwise, a QR code directs a subscriber directly into a specific flow or conversation with your ManyChat bot.
A QR code makes it easy to capture offline traffic — from print ads, product packages, events — and turn them into Messenger subscribers to boost conversions.
Why use QR codes
QR codes are a popular way of getting businesses in touch with leads: Millions of people scan them every year to start engaging with a company. You can use QR codes to easily hook customers into a conversation and qualify them as leads.
Some places ManyChat users place QR codes are:
Product packages to get reviews and feedback
As an overlay on videos
At in-person events
In your brick-and-mortar store
QR Codes have a great deal of benefits to support your Chat Marketing strategy — they're inexpensive to create, easy to track, and set you apart from the competition.
Resources:
Overlay widgets
Overlay widgets are an easy way to turn website visitors in Messenger subscribers. These widgets can be used on any platform that lets you customize the <head> section.
Because it's an overlay on the web page, you don't have to integrate these tools manually. You build the creative in ManyChat, take a piece of code, and add it to your website. When you make changes to the widget, you can do it inside your ManyChat account. You can choose to have these widgets show up on select pages, or one for your entire site.
These widgets are most effective when paired with an offer such as:
Content upgrade, such as a free eBook or mini-course.
Discounts for a newsletter sign up
Deals for first time shoppers
ManyChat's overlay widgets are available in four modes:
Bar
Slide-in
Facebook modal
Page takeover
Bar
The opt-in bar floats at the top of a website page of your choice, and you can customize it to fit your business needs.
For example, RewardBee, an online survey platform, uses the opt-in bar to get people to sign up for their Messenger contact list to stay up to date on rewards and surveys.
While The Spice Way, an eCommerce store selling herbs and spices, offers a 20% discount of a visitors order if they follow the company on Messenger.
Why use the Bar widget
The opt-in bar is a good option if you don't want to disturb site visitors. You can set the opt-in bar to be a sticky footer or float at the top of your website page. They are one of the most common campaigns proven to boost sign-ups and sales.
You can use the bar for a handful of reasons: welcoming visitors to your site, showcase important information, and grow your Messenger list. ManyChat also let's you specify when you want the bar to show to visitors.
When using the bar Growth Tool, keep your call-to-action (CTA) short and to the point. You only have one line to get your message across. Aim to make the opt-in bar as relevant as possible.
Some popular use cases for the bar are:
Highlight one-time sales
Promote seasonal offers
Highlight time-sensitive offers
Slide in
The slide-in window comes into view from the edge of your website visitors screen.
Similar to the opt-in bar, you can use the slide-in to deliver a lead magnet, like the Gotham Club, a top expert-based sex and dating advice resource for guys worldwide.
You can also use the slide-in window to promote a giveaway or offer discounts in your eCommerce store. PokeNerds, an online store for Pokemon Cards, uses the slide-in in combination with other Growth Tools to encourage sign-ups for their giveaway campaigns.
Why use the slide-in window
The slide-in window is a good alternative to traditional popups. It's a more polite way to get visitors attention without being too "in your face". The window can show from the right side of the screen, however, you can change it to enter from the bottom or left-side.
The slide-in is effective because it sticks to the bottom of the screen. Most visitors will notice it immediately. ManyChat lets you specify when you want the slide-in to pop up, so you can send the right message at the right time, and increase conversions.
The slide-in gives you a little more room to get creative when it comes to building your opt-in. You can add a headline, body copy, image, and CTA, plus, a variety of options to display the widget to website visitors.
ManyChat users use the slide-in widget to:
Deliver relevant content or product recommendations
Get feedback from customers
Lower cart abandonment with well-timed coupons and discounts
When creating your slide-in, ask yourself "would I sign-up for this offer?" Choose a headline that highlights your offer and an attention-grabbing photo. You can also add a brief description explaining why someone would want to opt-in to your list.
Facebook Modal
The Facebook modal Growth Tool is a pop-up window that appears in the center of the web visitors screen. It's a popular tool amongst online retailers because it capture visitors' attention to boost conversions, capture more leads, and increase your Messenger subscribers.
Swan, a UK-based retailer that sells kitchen and houseware, uses the Facebook modal Growth Tool to promote their VIP program.
Why use the Facebook modal
The Facebook modal popup lets you deliver a targeted message at the right time to maximize visitor engagement. They are proven to work for Messenger lead capture and increasing sales conversions.
When you show a Facebook modal, visitors have to make a choice. There are no distractions. All your other content on the page fades into the background. That's why modal campaigns convert well.
Page Takeover
Page takeover lets you turn any website page into a high-converting page. As a visitor scrolls on your page, the Growth Tool pops up with an attention-grabbing CTA visitors can't ignore.
Tididaa, an online marketplace based in Ghana, uses the Page takeover Growth Tool to get people's attention before they leave the site.
How to use Page takeover
Timing is everything when it comes to using the Page takeover. Do you want to capture visitors right when they get on your site? Show the Page takeover after they are on your site for a few seconds or immediately. Don't want customers to leave your site? Set the Page takeover to show when a potential customer goes to leave the webpage.
Some examples of Page takeover from ManyChat customers are:
Collect Messenger subscribers for a product launch
Present relevant offers or coupons
Deliver lead magnets such as games or content
Surface new products and services
ManyChat's display options let you decide when someone sees your popup or how frequently they see it if they don't subscribe, so you don't bug potential shoppers on your site.
For more on how to set up Overlay Widgets, refer to this support article.
Embeddable Widgets
Embeddable widgets can be directly added to your website code to add new opt-in methods.
ManyChats embeddable widgets are available in two modes:
Button
If you don't want to use a pop-up to get opt-ins, you can use a Button Growth Tool. You can place the button anywhere on your website or third-party app to help improve your website conversions.
Take NutriRise for example. The health product retailer has few different call-to-actions on their homepage. You could watch a video, learn how to earn NutriPoints, or message them on Messenger through the button.
Why use the Button widget
Are you looking for a more discrete way to drive sales and conversions?
With ManyChat's Button widget, you can create low-key ways to talk to customers on your site. From the button on your site, you can send potential customers to a specific Messenger flow to collect contact information, deliver a lead magnet, or have a two-way conversation in Live Chat. You can even send them to a landing page or outside destination if you'd like.
Box
Think of the Box widget as an extension of the button. If you have a blog on your website, you can embed the Box on your page to encourage conversions for a lead magnet.
When to use the Box widget
Are you looking for an easy way to boost Messenger subscribers from your blog without extra effort? With ManyChat's Box widget, you can add an attractive opt-in form to select pages. Whether you want to promote a webinar, eBook, discounts, or coupons, you can maximize lead generation by dropping the Box. If you want to embed a widget and want to code a little as possible, use the Box.
For more on how to set up Embeddable Widgets, refer to this support article.
Other Growth Tools
Landing page
If you want to quickly and easily publish a landing page in minutes, the landing page Growth Tool is for you. It's perfect for Chat Marketers who want to drive leads into a Messenger bot sequence.
How to use the landing page
Say you want to run a webinar but don't feel like doing the design, you can create a high-converting landing page in a matter of minutes from your dashboard. The page is mobile-optimized, so you can send the link to anyone, on any device, and encourage potential leads to take action.
Learn how to create a landing page here.
Checkbox
The Checkbox Growth Tool lets you add a checkbox to forms on your website. When a visitor completes an opt-in form, they can check the box to receive messages from your ManyChat bot.
If you choose to use the Checkbox option, you'll be able to edit the button text. Some ManyChat customers use this to customize the widget and show a more targeted message to website visitors. It's important to note that the Checkbox opt-in doesn't not automatically subscribe a person to your bot. Once they take an action inside the conversation, they become a subscriber.
Learn how to set up the Checkbox Growth Tool here.
Start driving traffic to your bot today
Growth Tools are one of your best friends when using ManyChat. They're straightforward and eye-catching without disrupting the user experience. The best part? You can start growing your subscriber list today with ManyChat Growth Tools. So pick a Growth Tool from this list (we recommend starting with the Messenger Ref URL!), go to your dashboard, and start improving leads.
Want to take full advantage of ManyChat's Growth Tools? Go Pro today.
The contents of this blog were independently prepared and are for informational purposes only. The opinions expressed are those of the author and do not necessarily reflect the views of ManyChat or any other party. Individual results may vary.