How to Master The Facebook Comments Growth Tool 2.0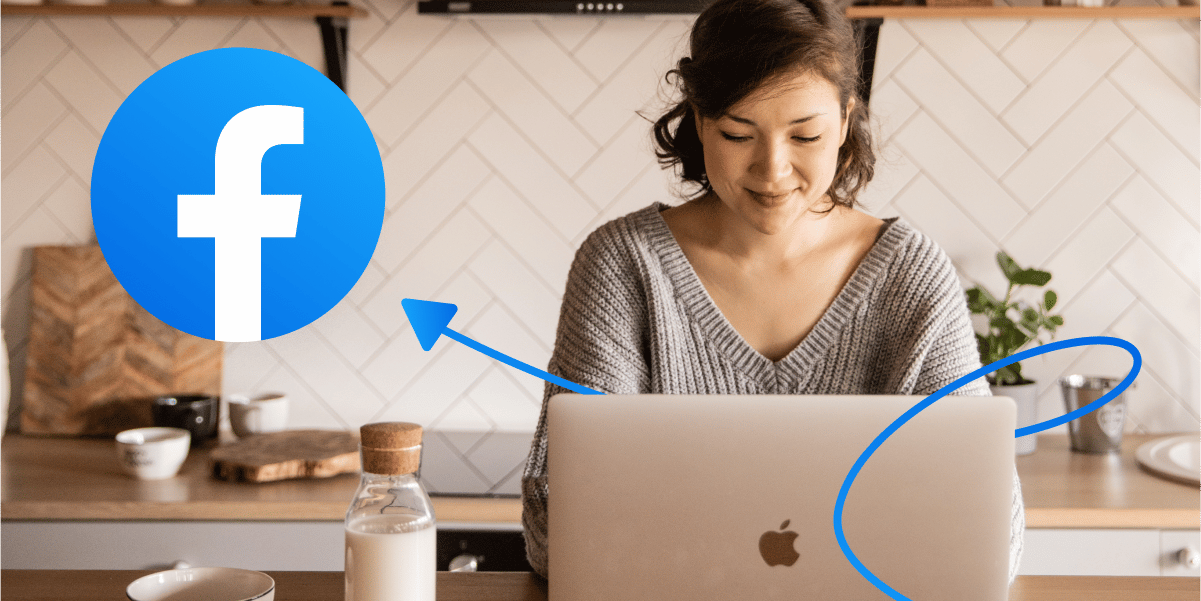 There are tons of ways to use ManyChat's Comment Growth Tool 2.0 to get more subscribers. So many that we don't even know all of them. It's awesome to see ManyChat bot builders coming up with new and innovative ways to use the tool.
For many, however, the problem is where to get started. If you're new to ManyChat, it can be overwhelming to know what the first step is. That's why we put together the top ways you can begin using this tool. It's a great way to open conversations and grow your subscriber lists, so let's get started on some ways you can use it today.
Note: Some of ManyChat's interface and information has changed. We're working hard at updating this content. Please stay tuned!
What is the Facebook Comments Growth Tool 2.0?
The Comment Growth Tool is one of the most used tools in ManyChat. It's simple, super-effective, and pretty powerful for those new to Chat Marketing. All you have to do is link the growth tool to a Facebook post or ad, and when someone comments on the post, they get a message from your ManyChat bot.
If they respond to your message, they'll be added to your Messenger subscriber list. You can enter them into an automated bot flow for lead nurturing, or follow-up in live chat if they have a more immediate need.
How to set up the Facebook Comments Growth Tool 2.0
To set up a Facebook Comments Growth Tool, select the Flows tab in your dashboard. Then click + New Flow button in the upper right corner of your screen.
Once you've named your flow, you'll land in Flow Builder. From here, click the button to Add Trigger in your Starting Step block.
You'll see a menu with different trigger options. Either type "Facebook Comment" in the search bar, or scroll down until you see Facebook Comments 2.0. Then select the widget.
Once you've selected Facebook Comments, this takes you to the Facebook Comments settings, which is where you'll build out the Growth Tool.
Under the Settings tab, you can fill out the following information:
Choose whether you want the Growth Tool to work with a specific post or all posts from the first dropdown menu. Note: The all posts option is for Pro accounts only.
If you choose a specific post, click Select A Post to attach your desired post.
Turn on "track first-level comments only", which means your Growth Tool will only respond to a user's first comment, and not any replies.
Select when a user receives your automated response after they leave a comment.
Decide which comments you'll respond and won't respond to using keywords.
In the first message block, create a message to send to users when they comment on the post. Once they interact with it, they will become a Messenger subscriber.
It's important to note that you only get a limited amount of reply options when creating your first message. These include:
Text
Image
Card
Gallery
Audio
Video
If a person responds to this initial message, then you're free to continue chatting with any of the options listed.
Once you fill out the required fields, activate the Growth Tool by toggling the Disabled button to Activated.
Now that you understand how to set up the Facebook Comments Growth Tool, let's go over the four different posts you can use it with.
Four different Facebook posts to connect with
If you're wondering which Facebook posts you can connect the Facebook Comments Growth Tool, below are four post types:
Published. These are any post on your Facebook Business Page, which includes text, photo, video or live video and more. It does not support Event, Offer or Job posts, or anything reposted from another Business Page.
Scheduled. If you have a post set to publish at a later date, you can connect the Facebook Comments Growth Tool to it. ManyChat will start responding to comments once the post goes live.
Promotable. Facebook ads, Dark Posts, Boosted posts and all other post types you can promote are supported by the Facebook Comments Growth Tool. If you create an ad in Facebook Ads Manager and want to attach the Facebook Comments Growth Tool, you can find the ad in your settings when setting up the tool. .
All. If you want to respond to every post on your Page, you can do so with the Facebook Comments Growth Tool.
For more information about setting up the Facebook Comments Growth Tool, refer to this support article.
Tips for turning Facebook Comments into sales
When it comes to taking your Facebook marketing strategy to the next level, here are X tips to do so with the Facebook Comments Growth Tool.
1. Segment messages with conditions
With Comments Growth Tools 2.0, you can send different messages to different subscribers when they first interact with your bot. Tag these as "Comment Reply" in Flow Builder when building out messages after the Starting Step.
Since you are now building replies in Flow Builder, you can use conditions to personalize messages for existing subscribers and those who are talking with you for the first time.
To help make this segmentation easier, you can use a condition filter called Existing Contact to separate new versus existing subscribers.
Now that you know who's a new subscriber, you can continue the conversation with them by asking them to sign up for your SMS list, asking about their preferences and interests, send special offers, and more.
If you want to take it one step further, you can build a conditional ladder to separate high-value customers from regular subscribers.
This gives you the chance to make customers feel special and valued, something they may not expect after dropping a comment on a Facebook post.
2. Use rich media responses to boost interaction rates
Rich media refers to content like video, audio, or other elements that encourage viewers to people and interact with your message.
Until now it was only possible to send plain text in your initial response using the Facebook Comments Growth tool. Today you can add some flair to your auto-responses by using images, card galleries, audio or video, and more.
The key benefits of rich media responses include:
An engaging user experience
Increased conversions and click-throughs
Higher interaction rates than text-only reponses
3. Add buttons and quick replies to messages
You can also add buttons and Quick Replies to send new subscribers into a specific flow with one tap. It's much easier than asking them to respond with a keyword. This simple opt-in strategy should boost your conversion rate when using the Comments Growth Tool.
4. Use keywords to encourage comments
Keywords are the backbone of the tool. In order to trigger a response, people will have to comment with a pre-set keyword you prescribe that enters them into the bot flow.
Pro tip: Teach your audience a secret keyword. If you have a weekly live session, tell people you'll send them the show notes if they comment the keyword on your post. Anyone that types it will get tagged and you can send them the information post live stream.
5. Ask a question in your posts to trigger responses
This is the classic engagement example for getting people to comment on your post. Whether you're asking for their opinion or advice, questions are a natural way to get people to respond. This is because people love to talk about themselves, according to Psychology Today. It makes us feel good and by talking with others, we feel connected.
Two things happen when you ask the right questions. One, people can share ideas and feel more understood by your company or brand. Two, you get a new subscriber and can learn more about them. A good strategy for the Growth Comment Tool is focusing on starting meaningful conversations that get prospects into your ecosystem and ready for nurturing.
6. Get subscribers from your Facebook Live
A standard approach might start with streaming live, then answering everyone back manually after your session. But this stale tactic can lead to people losing interest in your offer. Molly Mahoney, Founder of the Prepared Performer, gives us a better approach to using the Comment Growth Tool and Messenger Ref URL to maximize lead gen from your Facebook Live:
"Let's say you're offering a free gift connected to the comment growth tool. But you also want to give people a chance to book a call with you. You can have them drop the word CALL, then set up an automated reply with your Message Ref URL, or simply add the url to the description of your video."
The best live streams promote an incentive for people to comment. Whether it's a free gift, a question, or a coupon, you should give someone a reason to respond. To do this, your offer must be centered on the viewer and help them alleviate a problem.
7. Encourage lead magnet download
Marketers are always looking for better ways to collect and manage leads. Lead magnets are a great way to get potential customers' information, such as email or phone number, in exchange for something valuable.
Emma Hammond, also known as the Queen of Automation, weighs in on her experience using the Comment Growth Tool to distribute lead magnets:
"The strategy that is working the best for me at the moment is using the Comment Growth Tool to offer lead magnets something of value for free to my ideal clients, such as an e-book or free training video, which then funnels them to either book a call about my services via the Messenger bot, or sells them one of my digital products."
Whether it's an ebook, free PDF checklist, white paper, or video, you can use the Comment Growth Tool to pick up leads and get more downloads.
8. Engage people with a mini-quiz
Similar to asking a question, mini-quizzes are a fun way to get people into your bot. This works with both live streams and regular Facebook posts. ManyChat Educator Kelly Mirabella recommends mini-quizzes to enter people into a course purchase flow:
"Say you sell a course on chatbots. You can mention in a live stream or post, 'If you want to get on the waitlist for my new course, answer this quiz question and I'll send you the deets.' No matter what they answer, it can trigger a response. If they answer correctly, you can say, 'Yea, you got it! You'll learn even more in my course.' If they choose the wrong answer, you can respond with, 'You're wrong, but don't sweat it. You'll learn this in my course coming up next month.'"
9. Create another channel for customer service
Chatbots for customer service are on the rise across many industries including eCommerce, professional services, and local businesses. They can respond to queries in seconds, reduce the amount of human labor in service departments, and even redirect the conversation to a live agent when needed.
With the Comment Growth Tool, you can set keywords that represent a problem customers commonly have. When someone comments on your post with the keyword, your ManyChat bot can respond with, "Hey, I noticed you needed help with [insert problem here]. We set you up with a live agent to sort this out." Ideally, you want to anticipate problems and respond accordingly in order to reduce response time and improve customer loyalty.
How are you using ManyChat's Comment Growth Tool?
The Comment Growth Tool is an excellent addition to your ManyChat tool kit. It's powerful, easy to set up, and you can become a pro in no time. If you have other creative ways you use the comment growth tool, leave a note in the comments below.
Want to maximize your ManyChat bot and grow your business?