8 Actionable Things You Can Do With ManyChat's Comment Growth Tool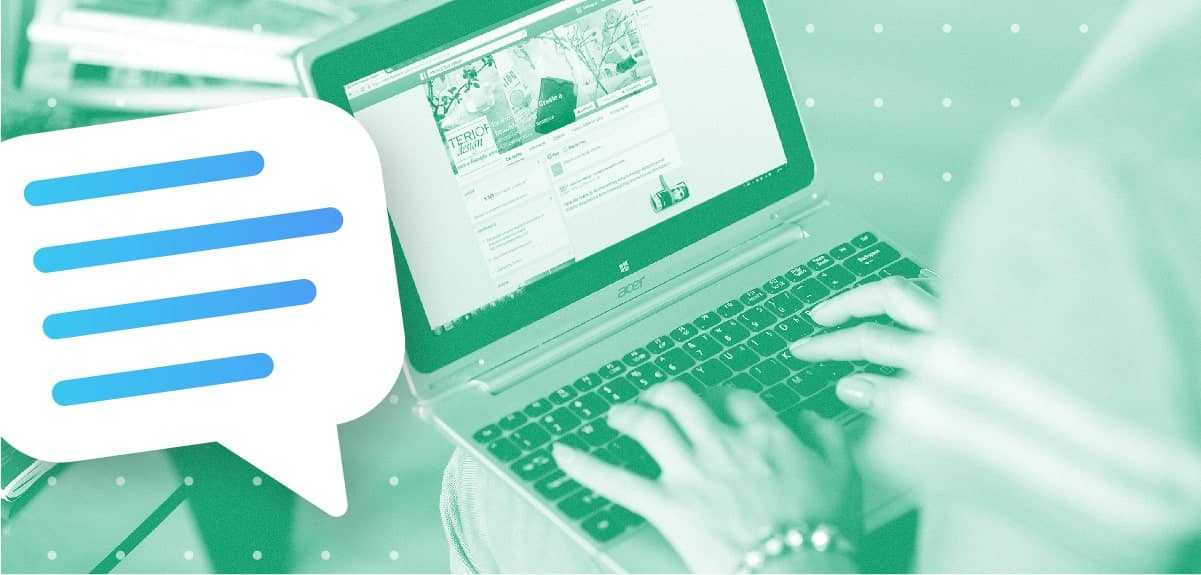 There are tons of ways to use ManyChat's Comment Growth Tool to get more subscribers. So many that we don't even know all of them. It's awesome to see ManyChat bot builders coming up with new and innovative ways to use the tool.
For many, however, the problem is where to get started. If you're new to ManyChat, it can be overwhelming to know what the first step is. That's why we put together the top ways you can begin using this tool. It's a great way to open conversations and grow your subscriber lists, so let's get started on some ways you can use it today.
What is the Comment Growth Tool?
The Comment Growth Tool is one of the most used tools in ManyChat. It's simple, super-effective, and pretty powerful for those new to Chat Marketing. All you have to do is link the growth tool to a Facebook post or ad, and when someone comments on the post, they get a message from your ManyChat bot.

If they respond to your message, they'll be added to your Messenger subscriber list. You can enter them into an automated bot flow for lead nurturing, or follow-up in live chat if they have a more immediate need.

You can read more in our ManyChat Growth Tool article in our Support section.
How do you set up a Comment Growth Tool?
Below we have a great video from ManyChat Educator Partner, Kelly Mirabella. She'll guide you through how to build a Comment Growth Tool for your Facebook Page using ManyChat.

Comment Growth Tool Best Practices
Before we get into different ways to use the tool, let's run through a few best practices to maximize its potential, and stay compliant with Facebook rules.
Single Post versus All Comments Growth Tool
When setting up this tool, you'll have two options: choose a single post from your page which you'd like to connect or set it to work on all posts. What you decide to do is dealer's choice.
Consider the following: Do you want to use a single flow to apply to anyone? Or do you want to design specific flows tied to a more engaged user who enters a keyword?

The All Comments setting will blast anyone who comments with a message. Be careful with using this option, though — it can be easy to annoy people and can depersonalize the experience. The best use case is to set up various comment growth tools that can be triggered at any time to respond to comments.

Say you're a network marketer or you're launching a program. Your goal is to get people to sign-up or take action from your live webinar. One way to encourage sign-ups is to set up a Comment Growth Tool before you go live with a keyword. So if people want more details about the product, you can request they type it in the comments and you'll send them the details, videos, or product page to jump on the impulse buy.

Setting expectations
Whether you use the Comment Growth Tool for all posts or a single one, you want to tell people exactly what you will send them and why. You need to tell people that when they comment, the conversation will open up in Messenger.

Keywords
Keywords are the backbone of the tool. In order to trigger a response, people will have to comment with a pre-set keyword you prescribe that enters them into the bot flow.

Pro tip: Teach your audience a secret keyword. If you have a weekly live session, tell people you'll send them the show notes if they comment the keyword on your post. Anyone that types it will get tagged and you can send them the information post live stream.
8 actionable ways to use ManyChat's Comment Growth Tool
1. Ask a question in your posts to trigger responses
This is the classic engagement example for getting people to comment on your post. Whether you're asking for their opinion or advice, questions are a natural way to get people to respond. This is because people love to talk about themselves, according to Psychology Today. It makes us feel good and by talking with others, we feel connected.

Two things happen when you ask the right questions. One, people can share ideas and feel more understood by your company or brand. Two, you get a new subscriber and can learn more about them. A good strategy for the Growth Comment Tool is focusing on starting meaningful conversations that get prospects into your ecosystem and ready for nurturing.
2. Create viral giveaways
This is one of the best ways for marketers to use the tool. In most cases, you can set up a Comment-to-Messenger ad that explains your contest, the prize, and how to enter. When someone comments, they enter an automated flow that can encourage referrals to help share your giveaway campaign.

Once you set it up, you can connect your email and SMS accounts to better communicate with entrants. Gabe Schillinger, founder and CEO of Legion Beats, uses a similar tactic to promote his yearly Black Friday marketing campaign to fill his pipeline with engaged customers. This past season's giveaway resulted in over $260,000 for the music production company.
3. Get subscribers from your Facebook Live
A standard approach might start with streaming live, then answering everyone back manually after your session. But this stale tactic can lead to people losing interest in your offer. Molly Mahoney, Founder of the Prepared Performer, gives us a better approach to using the Comment Growth Tool and Messenger Ref URL to maximize lead gen from your Facebook Live:

"Let's say you're offering a free gift connected to the comment growth tool. But you also want to give people a chance to book a call with you. You can have them drop the word CALL, then set up an automated reply with your Message Ref URL, or simply add the url to the description of your video."
The best live streams promote an incentive for people to comment. Whether it's a free gift, a question, or a coupon, you should give someone a reason to respond. To do this, your offer must be centered on the viewer and help them alleviate a problem.
Are you using your ManyChat bot to the max?
4. Encourage lead magnet downloads
Marketers are always looking for better ways to collect and manage leads. Lead magnets are a great way to get potential customers' information, such as email or phone number, in exchange for something valuable.

Emma Hammond, also known as the Queen of Automation, weighs in on her experience using the Comment Growth Tool to distribute lead magnets:

"The strategy that is working the best for me at the moment is using the Comment Growth Tool to offer lead magnets something of value for free to my ideal clients, such as an e-book or free training video, which then funnels them to either book a call about my services via the Messenger bot, or sells them one of my digital products."
Whether it's an ebook, free PDF checklist, white paper, or video, you can use the Comment Growth Tool to pick up leads and get more downloads.
5. Automate sales follow-ups
Selling requires you to be quick and efficient. In fact, an analysis of more than 2,200 American companies found those who reached out to leads within an hour were nearly seven times more likely to have meaningful conversations with decision-makers than those who waited even 60 minutes.

If you post about an offer for your services and get flooded with messages, how will you keep up? Emma describes how the Comment Growth Tool has helped her automate inquiries from her sales posts, and save hours per week on messaging prospects:

" It's one of my favorite tools to use for myself and my clients. Back in the days before I discovered ManyChat I would put out an offer for one of my services or products in a post. I would be flooded with comments and have to send each person individual messages with more information, plus manually send follow up messages."
Now, the Queen of Automation can post her offer and everyone who comments enters an automated flow. They are nurtured through a chatbot funnel, then upsold to her digital products — all without her lifting a finger.
6. Attach it to Facebook Ads to reduce cost per lead.
Consider attaching a Comment Growth Tool to your Facebook Ads. It can help you send anyone who comments into your bot flow, as well as reduces ad spend. To learn how to set this up, see the video below:

7. Engage people with a mini-quiz.
Similar to asking a question, mini-quizzes are a fun way to get people into your bot. This works with both live streams and regular Facebook posts. Chatbot trainer Kelly Mirabella recommends mini-quizzes to enter people into a course purchase flow:

"Say you sell a course on chatbots. You can mention in a live stream or post, 'If you want to get on the waitlist for my new course, answer this quiz question and I'll send you the deets.' No matter what they answer, it can trigger a response. If they answer correctly, you can say, 'Yea, you got it! You'll learn even more in my course.' If they choose the wrong answer, you can respond with, 'You're wrong, but don't sweat it. You'll learn this in my course coming up next month.'"
8. Create another channel for customer service.
Chatbots for customer service are on the rise across many industries including eCommerce, professional services, and local businesses. They can respond to queries in seconds, reduce the amount of human labor in service departments, and even redirect the conversation to a live agent when needed.

With the Comment Growth Tool, you can set keywords that represent a problem customers commonly have. When someone comments on your post with the keyword, your ManyChat bot can respond with, "Hey, I noticed you needed help with [insert problem here]. We set you up with a live agent to sort this out." Ideally, you want to anticipate problems and respond accordingly in order to reduce response time and improve customer loyalty.
How are you using ManyChat's Comment Growth Tool?
The Comment Growth Tool is an excellent addition to your ManyChat tool kit. It's powerful, easy to set up, and you can become a pro in no time. If you have other creative ways you use the comment growth tool, leave a note in the comments below.

Want to maximize your ManyChat bot and grow your business?