Tips to Increase Your Brand Awareness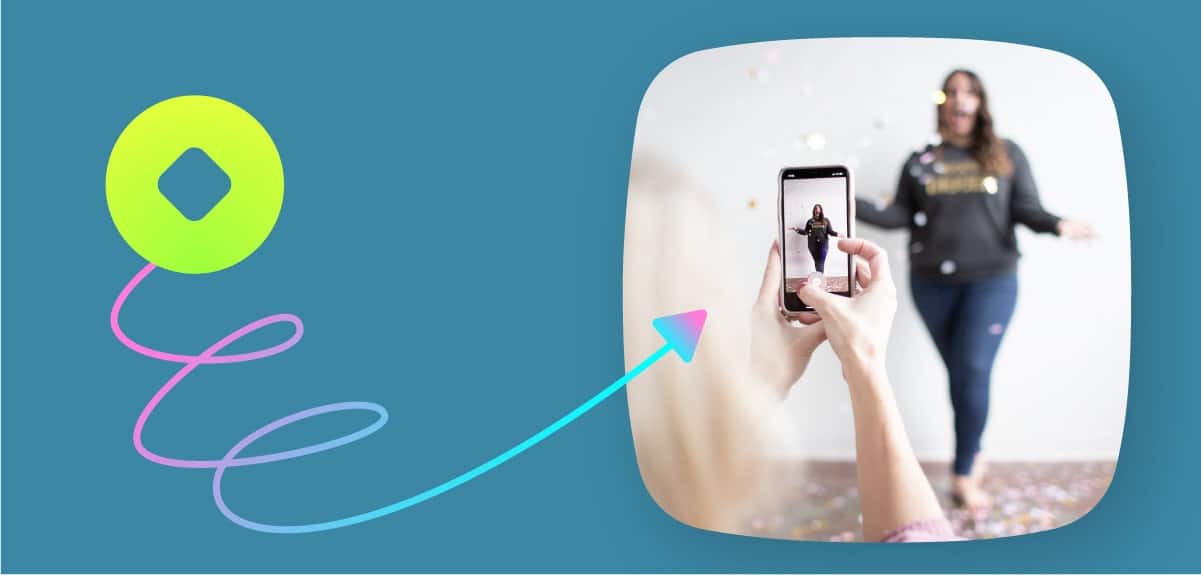 Marketers are on a seemingly never-ending quest to create and boost brand recognition for their business. But in reality, the idea of creating brand awareness is not only vague, but it's also hard to measure.
Since the typical overall marketing strategy of most businesses focuses on driving sales, adopting a strategy that is simultaneously and wholly aimed at increasing brand awareness is key to building the trust and credibility that your sales strategy simply won't achieve.

The more your consumers see your brand in the best light, the more likely they are to buy from you.
So, while a brand-awareness initiative may feel a little puzzling, don't let it elude you. Whether you are a newly established business, or are rebranding your company, here are some simple ways to successfully increase brand awareness including word-of-mouth tactics, Messenger marketing, influencer, and everything in-between.
Table of contents:
What is brand awareness?
Brand awareness refers to how well your target audience recognizes your business and what it represents. Some businesses have found so much success at building up their brand awareness, that their products have become household names.

For example, when a person says "I need a Band-Aid," they really mean an adhesive bandage … Band-Aid is a brand name that most Americans have adopted as a household name. When we "Xerox" a document at work or "Google" something on our laptops, we're really using brand names.
As you build up your brand awareness and boost the popularity of your business, you can more easily increase your exposure and drive sales.
Many business owners struggle with the concept of creating brand awareness in order to increase sales because no single metric can measure brand awareness directly — and the ROI of brand awareness marketing efforts is equally hard to pinpoint.
These unknown factors know how to increase brand awareness. Nonetheless, the initiative is critical to companies in the process of learning how to build a brand.
Why is brand awareness important?
Brand awareness builds trust
Eight-one percent of shoppers conduct online research before buying, according to this article by Adweek. If a large number of people are singing your praises through reviews and social media posts, those who research your company online will more naturally trust you and your business.

And when consumers trust your brand, they will:

Turn to you first when making a purchase decision; in the U.S., 40% of online shopping revenue comes from repeat customers
Support you through praise and word-of-mouth advertising
Defend your brand's reputation when asked
Brand awareness does the marketing for you
Increasing brand awareness helps you get business through word-of-mouth marketing. Remember the brand word association we discussed earlier. When we say "Chapstick" instead of "lip balm," "Kleenex" instead of "facial tissue," "Popsicle" instead of "frozen ice treat," we're replacing common words with brand names and adopting them into our common language.

When the name of your product or business is on the tip of people's tongues, you don't have to execute aggressive marketing tactics because your brand name is doing the work for you.
Brand awareness boosts brand equity
Now, you may be wondering, what is brand equity? Brand equity refers to how well-known your company name is. It's driven by two core elements: one, the consumer's perception of the brand. Two, making memorable products that are recognized over generic versions. Think of the Chapstick example above.

Brand equity supports your business in the following ways:
It can lead to a higher stock value
It allows you to charge more for products
It helps you expand into new markets, faster
It can make a bigger social impact on consumers
Get your brand noticed and grow your customer base with ManyChat. It's free to get started.
How to raise brand awareness
Now that you know why brand awareness is so important to your business' success, how do you get there? While you have many options to get your brand noticed by the right people, you'll first need to:
Understand your target market
Identifying your buyer personas can ensure that you're not just making noise for the sake of making noise; it's an exercise that will allow you to market intentionally and strategically to the right people.
Keeping your buyer personas in mind throughout all of your marketing initiatives can help you shape your brand image around your ideal customers, or, when it comes to raising your brand awareness through Chat Marketing and other digital marketing strategies, the people who are most likely to be interested in what you're offering will be most likely to notice you.
Use customer analysis to build detailed buyer personas. Gather information such as:
Behavioral drivers: What do they care about the most? Maybe they want to be more efficient, learn a new skill or acquire status.
Purchasing obstacles: What is stopping prospective customers from making a purchase? Look at their hesitations and concerns and work out what information they need to make a decision.
Mindset: What is the customer's state of mind? Are they in the mood for a bespoke experience, or do they want the satisfaction of saving money?
Location: Where can you find your customers? Are they heavy social media users or do they prefer traditional outlets for communication?
Take a page from Coca-Cola. It's biggest target market is young people who have a "zest for life." Whether you're at a party, going on a picnic, hanging out at the beach, or relaxing at home, Coca-Cola touts itself as the perfect drink for any occasion; this is the identity that the brand markets to its ideal customers.

Coca-Cola also knows where to reach its target audience to maximize its exposure: social media and physical branding. Its "Share a Coke" campaign used both touchpoints with impressive results: Consumers shared more than 500,000 photos via the #ShareaCoke hashtag, within the first year alone.
Coca-Cola gained roughly 25 million new Facebook followers that year, thanks to smart targeting.
Run click-to-Messenger Ads
More and more companies are starting to run click-to-Messenger ads to create brand awareness. The idea is to get your products or services in front of a targeted audience and lead them into a Messenger conversation. Once in Messenger, you can qualify these leads, add them to your email marketing or SMS list, and provide product recommendations.

But this type of digital marketing is about more than simply making a sale; you can use this opportunity to answer people's queries, direct them to free content, or drive traffic to your website or other social media platforms — all of which can help you increase brand awareness.

For example, Nerdify, a platform that provides instant homework help to students, leveraged click-to-Messenger ads to spark helpful conversations with its audience.

The headline on their ad stated: "Overwhelmed with homework tasks? Get help from Nerds right away!" The ad targeted Nerdify's intended audience in a timeframe where they were likely working on homework, and it offered them help.

Because the ad effectively targeted students who needed help, the campaign found success in building its brand awareness. You can build an ad like this using a Chat Marketing platform like ManyChat.
Launch a giveaway
Run a giveaway contest where people can promote your campaign through word-of-mouth marketing. Allow users to share the link with family and friends for more eyes on your giveaway, thereby building brand visibility along the way.
Create Infographics
Infographics are an effective way to improve your brand awareness strategy. You can use infographics to showcase interesting data and statistics that support your product or services, and use them throughout your content marketing efforts.

People are apt to share well-done infographics on social media channels and blogs, which will get your name in front of more eyes, targeted personas, and keep your brand on the top of their minds and tips of their tongues.

Not a designer by trade? No worries; you can create an infographic for free in a design tool like Canva, or hire a designer to make one for your business.
Connect with influencers
Discover key influencers in your industry whose followers and personal brand align with your ideal customers. YouTubers, bloggers, Instagram personalities — these emerging influencers can help you reach new audiences and build credibility with them for the long run.

You could create branded content, like a short video, event, or another form of online content, or simply give them a product to promote on their social media channels. Make sure these influencers align with your brand voice in order to successfully target Instagram users that will have an interest in your brand. This type of awareness strategy using influencer marketing can help bring in new potential customers and drive customer loyalty.
Run search ads
Another way to increase brand awareness is through paid ads on search engines. Running Google AdWords for target keywords can help you show up at the top of search engines. In fact, one study shows that search ads helped improve brand recall by 6.6%, compared to brands that didn't run ads at all.
If you're not sure where to get started with search ads, start with Google's Guide to Google AdWords.
Start a content marketing program
They say "content is king" because effective content is one of the surefire ways to build brand recognition and trust amongst consumers. Quality content will position your business as an expert in your space. eCommerce marketers typically overlook content marketing, but optimized content can help consumers find an online business in search engines, your business build backlinks, and drives targeted traffic to product pages.

For example, the Beardbrand blog has become a core piece of the company brand identity. According to Search Engine Journal, it drives in 69% of all their organic search traffic.
But don't forget: The content you create extends beyond blog posts. Think about designing quizzes, resource pages, interactive assets, videos, or even a mobile app. These pieces lend credibility to your brand and can help build your brand's reputation over time.
Building brand awareness made easy
With these brand awareness strategy tips, you'll be on your way to building a business customers love and recognize.
Want to increase brand awareness? Get your company noticed with ManyChat. It's free to get started.
The contents of this blog were independently prepared and are for informational purposes only. The opinions expressed are those of the author and do not necessarily reflect the views of ManyChat or any other party. Individual results may vary.