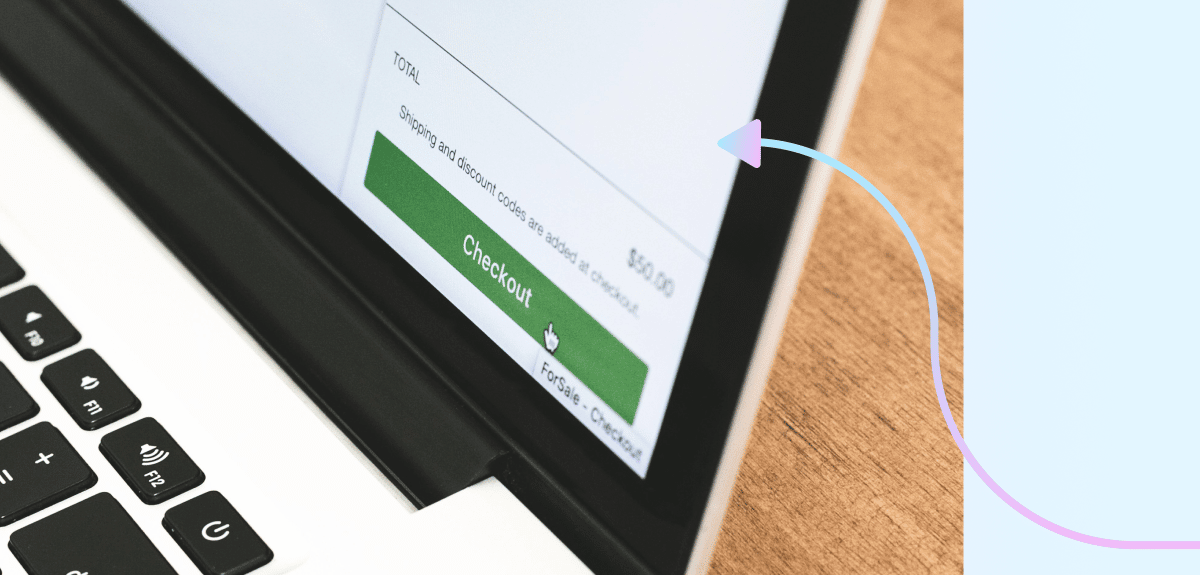 Not all eCommerce platforms are created equally.
Just like everything else in your business, the eCommerce platform that you choose needs to be carefully strategized. Will your business be managing a large team? How will your eCommerce platform stand out in SEO? Is your business a startup? What are your expectations for your business when it comes to the logistics of tracking sales, shipping, and rating customer satisfaction?
If you are worried that you just opened a can of worms by clicking on this article, don't worry. Things are going to get incredibly informative from here on out.
Assess Your eCommerce Needs
What tools do you need for your eCommerce business? When you're learning how to build an eCommerce site, pap out what your destination is and how an eCommerce platform can act as the path. Picking the best eCommerce platform for your business is really like hiring an employee that will perform all of the behind the scenes tasks effortlessly. eCommerce platforms can assist your business with:
Personalizing promotions
Automating sales pricing
Customizing (mobile apps, add ons, etc.)
Built-in Social Integration (Facebook, Instagram, and Pinterest)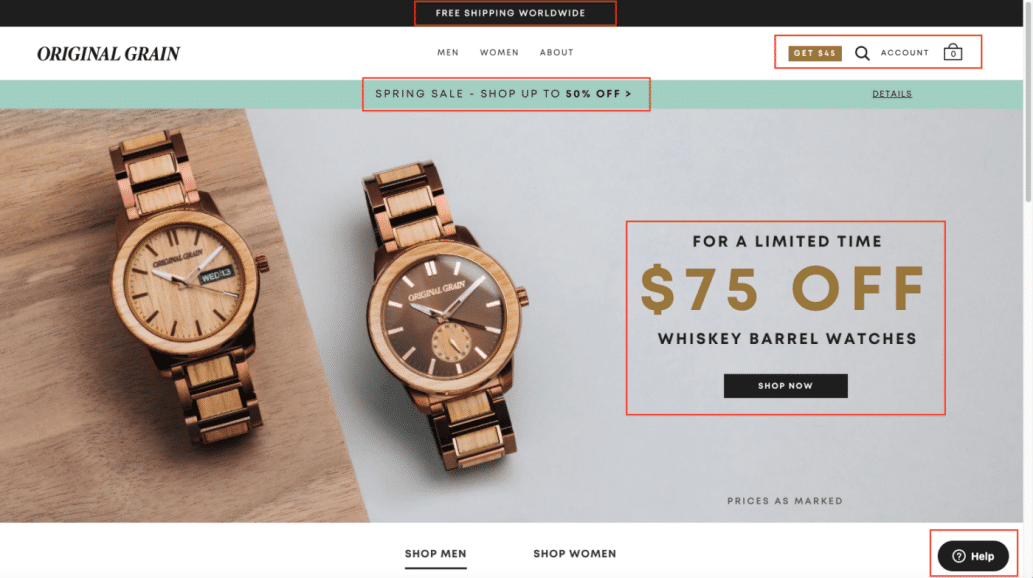 Assess Your eCommerce Priorities
Know your business needs and know your priorities. Be as specific as possible. Saying that your business priority is customer service is too vague. Every business should prioritize customer service. Flesh that out a little bit and land somewhere along the lines of "Social Media Integration that allows customers to purchase our product on Facebook is the end goal of landing the right eCommerce Platform."
Do you see the difference?
"Goals as you go." is the name of the game. Once you have assessed your eCommerce Platform needs and priorities it's time to start shopping. Begin with the basics. Know which type of eCommerce Platform that your business needs. Then, move on to digging deep into the inner workings of each platform.
Get to Know the 3 Main Types of Popular eCommerce Platforms
There are three main types of eCommerce Platforms that you'll notice during your time of shopping around. These types are the main categories that all eCommerce Platforms generally fall into.
Open-Source eCommerce Platform
These eCommerce Platforms are for those that don't mind doing the heavy lifting. An Open-Source solution platform is extremely technical and code-intensive. They are usually used by large conglomerates that want to maintain complete control of their eCommerce store. Businesses assume a lot of liability when choosing Open-Source Platforms. A large and reliable IT team is needed with an Open-Source eCommerce platform due to compliance requirements and security issues that arise.
SaaS (Software as a Service)
The main benefit of choosing the SaaS eCommerce platform is financial. It is a lot cheaper to "rent" the platform than to pour the resources into managing your own eCommerce store. Businesses gravitate toward Saas eCommerce (and Headless Commerce) because of the easy accessibility and customization of the platform. This user-friendly set up makes it easy for an entire team to troubleshoot and strategize in the back end. There is no need to understand the complexities of codes or tricky e-Commerce software. Typically, such services have a monthly subscription model, in which you can choose from 1-3 different plans.
Headless Commerce
Headless Commerce is kind of like the buffet of eCommerce platforms. A business is able to pick and choose exactly what is needed to streamline its production, customer experience, and output. Specifically, the customization means that plug-ins and integrations are specialized in the business. Security is ensured by the host.
Questions to Ask Your Provider
There's a long list of benefits and providers when it comes to choosing an eCommerce platform. Before you jump into a commitment with a provider it's important to track back to your initial assessment of your business needs. Do your research to see if the providers you're looking to offer the services that will be vital to your eCommerce business. Here are some helpful questions to consider:
Social Media Integration
Do you support shopping on Instagram?
Do you support Pinterest buy buttons?
Can customers check out on Facebook or are they redirected to the online store?
Can you help us display Pinterest or other social reviews on our e-Commerce website?
Are customers nudged to share a link to social after purchase?
The list of questions for integration on social media apps goes on and on, really. You can check out the full menu of integrations that ManyChat offers here.
Product Limitations
What will the everyday management of our product look like in your system?
Do you allow pre-orders?
Are reviews built-in on each product page or are they extra?
Does the platform have a drag-and-drop website builder to help you or do you need to build it on your own?
Can shopping categories be sorted and/or filtered?
How is customer data imported/exported?
Knowing the abilities of your chosen e-Commerce platform before you commit is vital. You need to make sure that the shop will be accessible to customers and to staff for uploading, editing, and maintaining continuity.
Customer Service
Is training provided for your platform users? Can they offer product photography tips to help you get started?
Please tell me what resources will be available to our business.
Will our business be assigned a dedicated customer care representative for our needs?
Is the customer care team available 24/7?
Which of your customer care services cost extra?
What is the typical wait time for customer care calls?
The lists above were inspired and compiled from larger lists over at BigCommerce. We encourage you to take the lists and share them with your team as you interview different platforms.
Compare the Contenders
There's truly an eCommerce Platform for businesses of all niches and sizes. You will most likely come across these names as you search for the best eCommerce platform for your business.
Wix
Magento
Squarespace
Weebly
WooCommerce
Shopify
BigCommerce
3dcart
Volusion
WordPress
The list will grow longer in your research phase since there are so many eCommerce site options out there. How do you choose from such a long list of popular eCommerce platforms?
Create an old fashioned pros and cons list
Seeing it all written out will help you to make a sound decision for your eCommerce solution. For example, when comparing two platforms like Magento vs Shopify, you'll need to look closely at the costs and benefits. There are sites that will allow you to compare each eCommerce Platform side by side. Who knows? We may just join the party and put our own comparison post out in the world.
Bring your entire team in on the discussion
Surround yourself with people that have different perspectives. Their insight will be useful every single time.
Compare against your list of needs
Take the pros and cons list along with your team's feedback and compare it against the list of business needs that you made earlier. Some eCommerce platforms are simply not going to make the cut. They may not be able to accommodate your business needs. You also don't want an eCommerce website that is too intricate for your business.
Choose your top 5
Make it your goal to get your top 5 eCommerce platforms listed. If you're really ambitious then choose your top 3 to save and speed up the process.
Make the Final Cut
Now that you have your top contenders it's time for the interview process. Reach out to those eCommerce Platforms that passed the test and ask every single question that your team has. A few words of advice for this process:
Don't rush through the interview. Take time to ask the questions even if the representative sounds impatient or hurried. This is a huge investment for your business and it deserves the time that it will take to do it right.
Record the conversation or take notes. If you're interviewing multiple platforms then you don't want the information to run together.
After the interviews then share the information with your wider team and get their input if that is appropriate or needed to aid in the decision making process.
Hire an Expert
Most eCommerce platforms have a website builder to help you get started, but if you're looking to take your new online store to the next level with more integrations then we suggest hiring an expert to take on the task for you. These integrations on your eCommerce site can happen post-launch. While you're helping your customers and rocking your workweek, someone can be doing the heavy lifting behind the scenes.
ManyChat is always eager to help and we're passionate about your eCommerce Platform being unique to your business. What are some ways that you can take customer service to the next level? Chatbots, SMS marketing, an awesome email list, etc! You can reach out to us today for a friendly conversation about our services.
Key Takeaways
When it comes to choosing the right eCommerce platform for you, it's all about doing the research. Not just of the options themselves, but of your needs, and how well each option can meet them.
The three types of eCommerce platforms are Open Source, SaaS, and Headless eCommerce.
When researching your options, assess the key areas and the platform's offering each: social media integrations, product limitations, and customer service.
Once you've collected a list of options, you can assess the best choices by doing the following: creating an old fashioned pros and cons list, bringing your entire team in on the discussion, and comparing them against your list of needs.
Not sure which way to go? Hire an expert (like ManyChat!) to weigh in on the industry favorites. We're here to help you find an eCommerce solution!