7 Ways to Use Social Media Automation That'll Save You Hours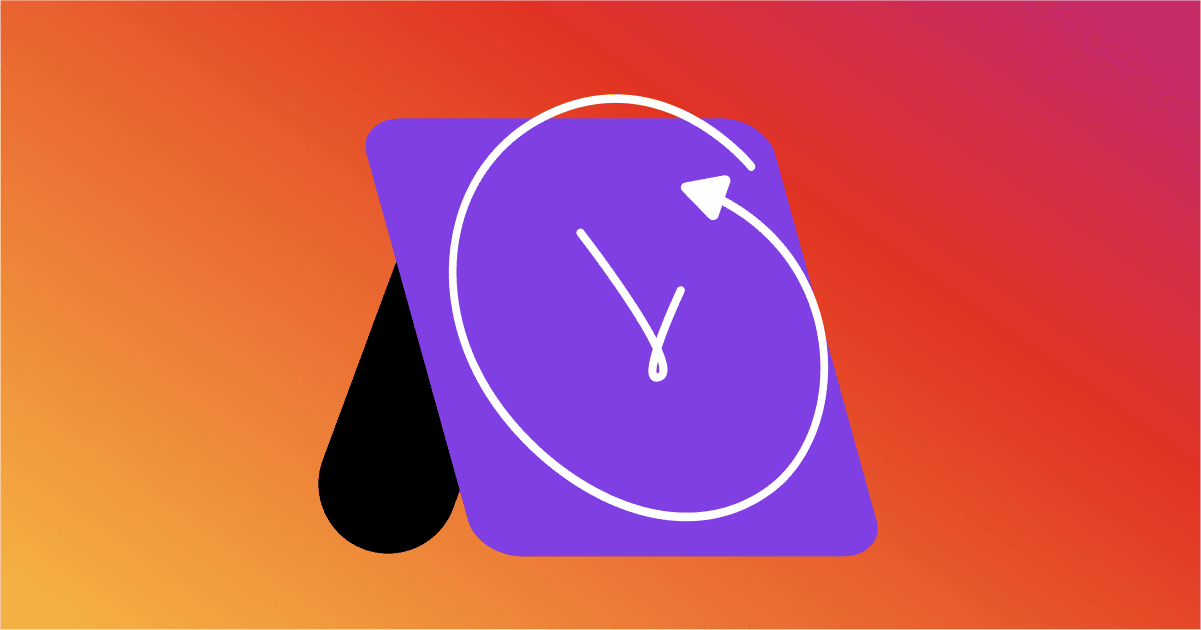 There's no doubt about it: Social media is a huge part of modern-day marketing campaigns..
Sites like Facebook, Twitter, and Instagram are where consumers go to find new products, be entertained, and connect with brands. It's no wonder why business owners flock to these platforms and invest time in growing their social media audiences.
If you're in the same boat, you've probably noticed that social media management takes up a lot of time in your schedule.
Luckily, automation exists to make your life as a social media manager much easier. Here's how to create a social media automation strategy for digital marketing that'll save you hours, without compromising on your return on investment (ROI) from social media.
Table of Contents:
What is social media automation?
Social media automation uses third-party tools and software to execute social media-related tasks on your behalf. You can use it to schedule posts, analyze metrics, and feed back any mentions of your brand on social media.
The benefits of social media automation
Now that you know what social media automation is, let's take a look at some of the benefits of automating your strategy.
Save time
When it comes to digital marketing, we all want more time. Social media managers especially spend a lot of time on workflows that are either repetitive or downright boring.
But social media automation can streamline those time-consuming workflows across various social media channels, leaving you more time for high-level tasks that really move the needle on your strategy. No more time-wasting needed.
Increase social media engagement
Ever since Facebook turned into a pay-to-play model, more social media brands are following in the mega-platform's footsteps.
These days, the average Twitter post has an engagement rate of just 0.07%, and Facebook and Instagram perform slightly better at 0.27% and 1.16%, respectively. Regardless of the social media platform you're using, it's safe to assume that the vast majority of people who see your social media content won't engage with it.
There are various factors at play when it comes to increasing engagement during a social media campaign, however. Using the right hashtags, partnering with influencers, and posting high-quality content all improve the chances of someone viewing your social media posts and hitting like, share, or comment.
Social media automation tools can handle all of that, and increase your content's engagement rate across the board.
Support eCommerce sales
Almost half (45%) of companies say marketing automation software is their top investment priority to meet marketing and advertising goals, beating out content management and customer data platforms by 11% and 8% respectively.
That's likely because four out of five companies increased leads when using marketing automation software, with another 77% seeing a lift in conversions.
The tactics used to automate social media marketing campaigns, such as scheduling content and automating conversations, help build and nurture your audience. When your audience is ready to buy the product or service you're promoting, there's a better chance you'll be their first choice since you planted the seed through your social media strategy.
How to automate your social media strategy
Whether you're automating to save time or increase product sales, every company that uses social media automation can benefit.
Want to get started? Here are seven great ways to automate your social media strategy:
Schedule social media content
Curate content ideas
Analyze hashtags
Collaborate with influencers
Automate conversations across different platforms
Use social listening tools
Automate social media reporting
1. Schedule social media content
Maintaining a consistent posting schedule is tough, especially when you have several social media accounts to keep up with.
That's why scheduling content is the most common type of social media automation.
Instead of setting reminders to post at certain times on a social media platform, automation tools can schedule those posts on your behalf. You can create a queue of evergreen content to publish throughout the week without needing someone on-hand to publish it.
Not only does this save time (an average of six hours a week!), but it also makes it easier to post consistently and minimizes those last-minute scrambles to post something after you realize you haven't shared anything in a week.
The best part of this kind of social media marketing automation? Most scheduling tools (like Hootsuite, CoSchedule, and MeetEdgar) analyze your optimal posting times and create a queue for your scheduled posts to go out at those times. It guarantees that you're posting when your audience is most active and, therefore, increases engagement rates.
2. Curate content ideas
A recent report found that content creation is the marketing task that takes up the most time. Some 67% of marketers say it's their biggest challenge — surpassing audience research, tracking ROI, and audience segmentation by a long shot.
If you're spending hours each week curating interesting content to post, most social media automation tools can take this task off your plate completely.
Content curation tools like Quuu and BuzzSumo specialize in finding content you can use to fill your social media queues with by creating a library of curated content that aligns with your target audience's interests, ultimately helping you post content that increases engagement.
3. Analyze hashtags
It's no secret that hashtags are one of the best ways for marketers to reach new audiences. Social media platforms like Twitter and Instagram have hashtag search features, and potential followers are likely using (or following) those hashtags to find new content.
The good news is, you don't have to hunt around for or decide on which hashtags you should be using in a social media campaign. Tools like Later and Planoly can automate the process for you, delivering a simple report of the hashtags your audience is using, and, therefore, should be added to your content.
Top tip: Look for social media automation tools that store your favorite hashtags. Buffer, for example, has a hashtag manager that groups popular hashtags, which you can automatically include in your caption or first comment (as opposed to copy and pasting from a note).
4. Collaborate with influencers
Influencer marketing has skyrocketed in the past few years. Platforms like Instagram have fueled the growth, and typically accounts with upwards of 5,000 followers are invited to work with brands.
Granted, the entire process of reaching out to influencers and collaborating on a campaign can't be automated. But the research side of it can.
Social media automation tools like SparkToro find the social networks your target audience is using, and list the most popular influencers in that space so you don't waste time manually searching for them.
5. Automate conversations across different platforms
Did you know that around 50% of all user-to-business messaging starts on Instagram Stories? Chances are, your social media followers are using direct messages to inquire about products and reach customer support teams.
Use Instagram Automation by ManyChat to handle those conversations, and combine them with messages you receive from other social media platforms to see everything in one place.
With ManyChat, for example, you can build conversation flows for anyone who messages your business's profile. Senders will get real-time responses to their questions — meaning your support team saves time only answering questions that need a human touch.
ManyChat's Instagram Automation tools also allow you to create customized conversations based on keywords. If someone sends a message that mentions the word "webinar," for example, the tool will respond with a link to the registration form.
6. Use social listening tools
There's a good chance that people are talking about your brand on social media without tagging you in their conversations.
Listening in on those conversations is valuable for any business in order to learn what people like, what they don't like, and whether they're recommending your products or services to their network.
Manually checking for those brand mentions is time-consuming; however, social listening tools like Agorapulse and Mention do it for you. You'll get a notification each time someone uses your brand name but doesn't tag you, so you can hop into that conversation within a matter of minutes (if needed).
7. Automate social media reporting
Social media reporting is among one of the most time-consuming tasks, especially when you have several different metrics to pull together and analyze from various social media analytics tools that each have their own data organization systems in place.
Thankfully, social media automation tools can do this on your behalf. These automation tools combine metrics from each platform you're using, and package it in a way that's easy to understand, and, more importantly, act on.
Plus, a handful of tools (including Buffer and Sprout Social) can white label those reports for you. It's a great investment for social media agencies creating reports for their clients, and is likely why actionable analytics and reporting was the most important factor when business-to-business (B2B) marketers choose a marketing automation vendor.
The best social media automation tools
We've briefly touched on the tools you can use to automate your social media marketing strategy. Here's a full breakdown of the three best social media automation tools, along with the tasks they can handle.
ManyChat
ManyChat is a marketing automation platform that works across several platforms including Facebook Messenger and WhatsApp (and soon, Instagram!)
The tool automates conversations you're having across each platform. Keep track of correspondences on a central dashboard and provide real-time responses to queries through an easy-to-build workflow.
Instagram Automation by ManyChat can configure responses to frequently asked questions (FAQs), too. If someone messages to ask about product availability, for example, they'll get an automated response from the social media automation tool to tell them which sizes and colors are available.
Pricing: Free for Messenger. Plans start at $15/month for all features.
Buffer
Buffer is another great social media automation platform designed for companies of all sizes. It integrates with the top social channels including Facebook, Twitter, LinkedIn, Pinterest, and Instagram.
Its best feature is its scheduling tool. With an account, create a queue to publish content consistently. Buffer also analyzes the best times to post on each platform to boost the chances of your content being seen.
Pricing: Free for up to three accounts. Paid plans start at $15/month.
Zapier
Want to combine your social media tools with other apps in your tool kit? Zapier helps you do just that.
There are hundreds of social media-related templates you can use to automate repetitive tasks. For example, there's a template that creates an RSS feed for your WordPress site and automatically promotes the link on your Twitter, Instagram, and Pinterest profiles.
Pricing: Get five Zaps for free. For premium apps and to add more team members, pricing starts at $19.99/month.
Save time with social media marketing automation
Are you ready to start automating your social media marketing strategy?
Whether you're scheduling posts with a social media automaton tool, or analyzing insights for a client report, there's no doubt that automation can save you time.
Take the next step and offload your customer support team's to-do list by investing in a social media automation platform. With Instagram Automation by ManyChat, you can configure social media workflows that answer FAQs, keep track of conversations, and respond to queries in real time (if needed), all of which frees up your social media and support teams.
Join the billions of others on Instagram — and save time while doing so — with Instagram Automation by ManyChat (coming soon).
The contents of this blog were independently prepared and are for informational purposes only. The opinions expressed are those of the author and do not necessarily reflect the views of ManyChat or any other party. Individual results may vary.