10 Best Social Automation Tools That'll Save You Hours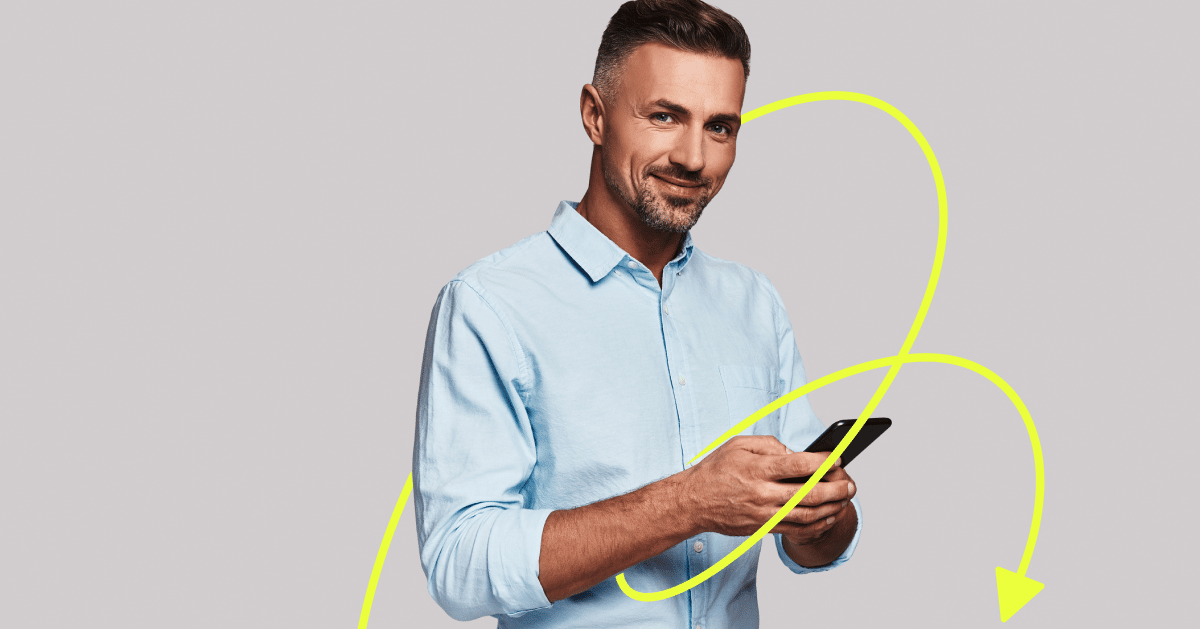 Social media is a beast, to say the least.
More than half a billion people created an account on a social media platform for the first time in the past year. That brings the total number of social media users to an incredible total of 4.33 billion.
Not only are these new users following their family and friends, but they're also following (and purchasing) from businesses. Your company needs to meet them where they are.
The only problem? A well-thought out social media strategy takes time. You'll need to research your audience, curate content, post said content, and monitor the results. But you only have so much time in the day.
That doesn't mean your social media strategy has to suffer, though. Social media automation tools exist to cut out repetitive tasks, so you can spend your time focusing on the high-level strategy.
(It's no surprise why companies using marketing automation see a 20% boost in productivity.)
10 of the best social media automation tools
Ready to save time on your social media strategy?
Here are 10 of the best social media automation tools bound to save you time — without sacrificing results:
1. ManyChat
ManyChat is a social media automation tool that helps automate conversations you're having with your audience.
Customers are five times more likely to respond to chat channels than they are to emails. ManyChat's automation tools — which work with chat features on various social media platforms — help you scale those conversations, and deliver real-time responses to the people messaging your business profiles.
Features:
Create automated responses to messages on Instagram, Facebook, and WhatsApp so customers get real-time answers to their questions.
Set-up workflows for the automation software to respond to FAQs about product stock, opening hours, and more. Flag any chats that your customer support team needs to respond to with a real-human conversation.
Automate responses to comments left on your social media posts that will send them a private message.
Integrates with most customer relationship management (CRM) software to nurture leads from social media.
Works with: Facebook Messenger, WhatsApp, and Instagram (coming soon!).
Trilce Jirón Garro, CEO, TBS Marketing Costa Rica, explains why Chat Marketing is the way to go for any business.
"You can create omni-channel marketing campaigns and be every it wants. Email, SMS, messenger, website, and Instagram. You will help your sales team sell by creating funnels decide to help them and will improve communication with your client. ManyChat's user communication is always there to help," says Garro. "We have accomplished up to 11,000% ROI for our clients by using ManyChat at the core of all of our strategies."
Pricing: Free for Messenger. Plans start at $15/month for all features.
2. Buffer
Buffer's social media automation tool is best-known for its ability to schedule social media content.
Considering the average marketer spends more than six hours every week on social media, scheduling content is a great way to cut down the amount of time spent on each channel, but still have an active presence across multiple platforms.
Features:
Chrome browser extension to save and schedule posts on the fly.
Advanced insights into your social media profiles. It'll find the best times for you to post on each platform, and create a queue of scheduled content to post at those times.
Automatically tag accounts and locations in your scheduled Instagram content.
Hashtag planner to save popular hashtags, and automatically post them with your scheduled content (either in the caption or as a first comment).
Works with: Facebook, LinkedIn, Instagram, Pinterest, and Twitter.
Pricing: Free for three social media accounts. Plans start at $15/month for all features.
3. Hootsuite
Hootsuite is another great option for larger businesses with a more aggressive social media strategy. It integrates with the big six platforms, and has a bunch of automation tools to save a lot of time across both paid and organic social media channels.
Features:
Scheduling tool, which automatically publishes at a predetermined date and time, to create social media content for a variety of networks.
View all of your social media feeds in one place to easily spot (and reply to) conversations people are having on your channels.
Automatic ad optimization for social media advertising campaigns. The platform will automatically split budgets between different ad sets to get the best return on ad spend (ROAS).
Works with: Facebook, Instagram, YouTube, Twitter, LinkedIn, and Pinterest.
Pricing: Starts at $49/month. Free 30-day trial available.
4. CoSchedule
CoSchedule is a broader marketing automation platform that connects social media to other channels used in—including a content marketing strategy. It's designed to help an entire digital marketing department streamline workflows, acting as an all-in-one project management and automation tool.
Features:
Best-time scheduling to find your optimal posting times, and create a social media calendar based on when your previous content got the best engagement.
ReQueue, a tool that'll find your best content and reschedule it to go out again.
Integration with content management systems (CMS), including WordPress, to automate social media promotion whenever a new piece of content gets published.
Social approvals, which allow senior social media managers to approve their team members' content before it gets published.
Works with: Facebook, Twitter, Instagram, Pinterest, and LinkedIn.
Pricing: Starts at $29 per user, per month. Free 14-day trial available.
5. Quuu
One of the most time-consuming things about social media is creating a library of content to share. Quuu is a social automation tool that solves this problem. It analyzes your social media strategy and recommends content for you to share.
(This is a superb time-saving feature. One report found that companies who share curated content get 33% more clicks than content they've created themselves.)
Features:
Curation tool that recommends content to share on your social media accounts based on the categories you're most interested in.
Integrates with other social media automation tools, including Buffer, Hootsuite, and HubSpot.
Works with: Buffer, Hootsuite, HubSpot, and SocialChief.
Pricing: Free for most features. Pro plan starts at $5/month.
6. MeetEdgar
MeetEdgar is a social media automation tool geared towards small business owners who need help managing their strategy. Its main feature is a content scheduler compatible with iOS and Android apps to manage your social media strategy on the go.
Features:
Smart social media scheduler so when you run out of new content, your best-performing evergreen content will be reshared automatically.
Category-based scheduling to prioritize content.
Automated A/B testing to see what type of content performs best.
New, suggested versions of existing content to create five times the social content with one click.
Works with: Facebook Pages and Groups, LinkedIn, Instagram, Twitter, and Pinterest.
Pricing: Starts at $19/month for three social media accounts. Free 7-day trial available.
7. Sprout Social
Sprout Social is a robust social media automation platform designed for mid-sized marketing departments. It's used by 25,000 companies, and geared towards social media marketers, managers, and customer support teams.
Features:
Social listening tools used to spot conversations people have about your brand without tagging your profile.
Smart inbox that responds to social media conversations and brand mentions in a unified inbox.
Analytics feature that compares data from several different paid/organic media channels, all in one place; and compares data to competitors.
Works with: Facebook, Twitter, Instagram, Pinterest, and LinkedIn.
Pricing: Starts at $99 per user, per month for five social media profiles. Free 30-day trial available.
8. Tailwind
Tailwind is one of the best social automation tools for scheduling posts on visual platforms. It only works with two social networks, but brands itself as a marketing assistant that helps automate social media scheduling, design, and analytics.
Features:
Hashtag finder to find and store the hashtags your target audience is using.
SmartSchedule that schedules posts to your Instagram and Pinterest profiles, utilizing templates to store customized hashtags and captions.
Smart bio to automatically update the links on your navigation page. (Most platforms only allow one "link in bio.")
Works with: Instagram and Pinterest.
Pricing: Free for one profile and limited feature access. Paid plans start at $9.99/month.
9. Zapier
Zapier is a marketing automation tool that connects different apps. Businesses can use it to connect social media platforms with each other, or other marketing tools in their stack, like their CRM, project management tool, or payment processor.
Features:
Custom workflows that connect your different platforms to social media management tools. For example:

Share new content posted on your company blog on social media.
Trigger a Slack message when somebody messages your Facebook Page.
Send email alerts for tweet mentions.
Share new Instagram photos in a Slack channel for employees to promote.
Works with: LinkedIn, Twitter, Facebook Pages, and Instagram, all of which can be connected to more than 1,000 other apps.
Pricing: Free for up to five automations. Pricing starts at $19.99/month for premium apps and more Zaps.
10. BuzzSumo
BuzzSumo is an analytics tool that can help automate your social media strategy. It compiles data about the most popular content (and influencers) in your industry, and integrates with social media platforms to put that information to use.
Features:
Find the most popular content, format, and trends in your industry by automating data research.
Get real-time updates whenever an account mentions you (or a competitor).
Search for influencers in your industry, and send a direct message to them on Twitter to chat about collaboration opportunities.
Works with: Twitter, HootSuite, and Buffer.
Pricing: Starts at $99/month for 10 feeds and five users. Free 30-day trial available.
Save time and automate your social media strategy today
There's no doubt that social media marketing campaigns take time. Buthe good news is that these automation tools cut down the time you're spending on social without compromising the results you get from it.
So start automating your social media strategy today. Whether you're using a platform like Buffer to schedule content, or ManyChat to automate conversations people are having with your accounts, see how your accounts grow when you cut out repetitive tasks.
Get started with ManyChat today, and be the first to know about our Instagram automation tools launching soon.
The contents of this blog were independently prepared and are for informational purposes only. The opinions expressed are those of the author and do not necessarily reflect the views of ManyChat or any other party. Individual results may vary.