20 Revenue Strategies for Businesses Navigating COVID-19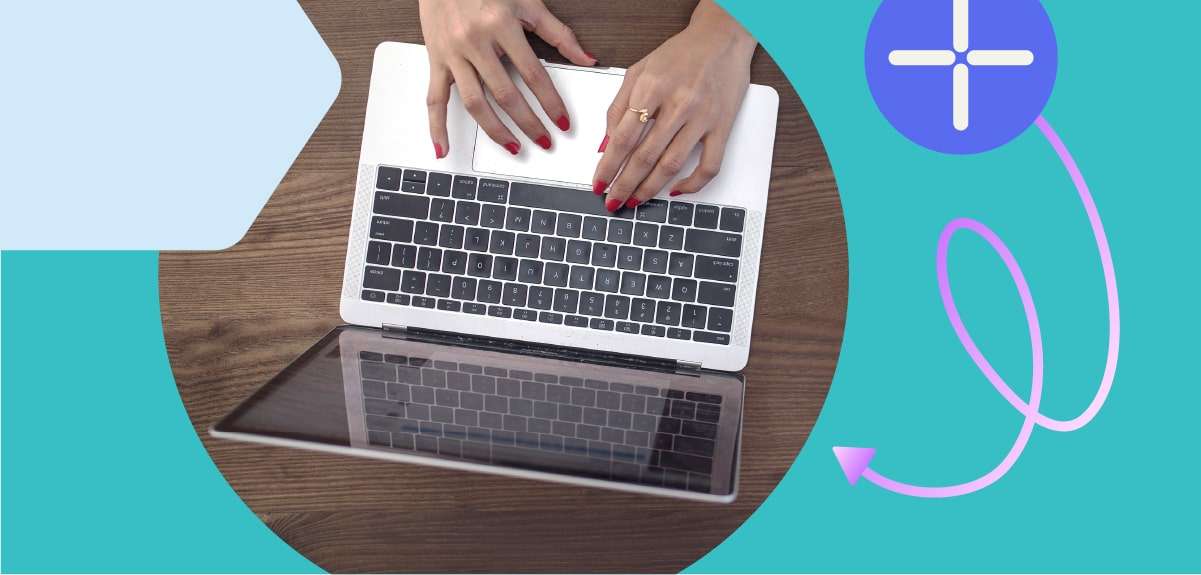 Businesses are becoming increasingly strained as confirmed COVID-19 cases rise and the economy undergoes a massive shock. Since the start of the "shelter-in-place" action, many businesses have temporarily shut their doors and are finding alternative ways to drive in revenue.

As a business owner or marketer, it's essential you earn revenue to keep your business thriving during uncertain times. Instead of taking phone calls for purchases or creating an online store, consider all the possibilities that can help drive sales,whether you're operating in-store or online.

In addition to using ManyChat to navigate COVID-19, discover other ideas to manage your business and stay profitable for the long-run.
How to maintain positive cash flow
Many physical stores are experiencing disruptions due to the current situation. Some are moving online, while others are finding different ways to inject cash into their businesses fast.
1. Sell gift cards
Gift cards don't just bring in short-term revenue — they also encourage people will come into your business after you re-open. People can buy gift cards on your website or through your Messenger bot, and then redeem it online or in person.

For example Kure, a juice bar in Portland Oregon, sent an email to subscribers offering a discount on gift cards during the citywide "shelter-in-place".

Email is only one way to promote your gift card. You can send an SMS broadcast, post a Messenger Ref URL link on your social media profiles, or send Sponsored Messages to a Custom Audience to bring them into a bot flow to purchase gift cards.
2. Create a pre-order program
People know it's a hard time for small businesses. Communities are doing their best to keep local retailers in business by helping them keep a healthy cash flow. One way retailers are doing this is by asking customers to pre-order products by leaving a deposit or paying upfront.

To help kick off the program, you can send a multi-channel broadcast to your subscriber list to let customers know you'll be taking pre-orders. Or, send Sponsored Messages if you're pairing the pre-order program with a good deal or promotion. Let customers know that you'll message them inside Messenger when the product is back in stock and ready to be fulfilled.
3. Discount and sell dead stock
Inventory that doesn't sell is referred to as dead stock. Non-essential retail, like apparel, and restaurants are likely to see severe demand decreases, which means stock will be sitting on shelves and costing you money. So get rid of what you can.
Sell stock at a heavy discount or to liquidation retailers
Donate to charity in exchange for a tax write-off
Give it away as a gift with purchase
Bundle it with other products for cheaper than buying individually
Getting rid of deadstock can give you some cash flow and make room for products that are actually selling.

4. Prepare an off-premise service game plan
If there is one thing consumers want during a crisis, it's a sense of normalcy. Everyone's routine is disrupted. Try to figure out how you can help provide some normality for customers.
If you're a restaurant or food establishment, for example, offer take-out and delivery only. You can take orders through a Messenger bot or SMS to save costs on using delivery service providers like GrubHub and UberEats.
For more on how to create an off-premise service plan, check out How One Food Cart Boosted Revenue by 30% Using SMS.
5. Use social media to create social experiences
Go Live! Many brick-n-mortar businesses have used Facebook Live, Zoom, or Instagram TV to create an online experience during COVID-19. A live experience can do two things: one, keep members who pay a subscription fee happy.

If you're a gym, yoga or dance studio, you can offer online classes through a private Zoom video call or Facebook Live. If newcomers want to sign up for a class, you can book them through Messenger with ManyChat's Calendly integration.
Gold's Gym Costa Rica, for example, have moved their classes to Facebook Live's until the country lifts a shelter-in-place clause:
Two, you can help re-create the in-store experience for online shoppers. If you sell apparel like clothing or shoes, you can create a virtual showroom using Facebook Live, Instagram posts, or Instagram Stories to help people envision using your products, like this example from Ganni, an online retailer, below.
6. Rethink your shipping strategy
Whether you moved shipping to a third party or do it in-house, you may want to consider where you can lower shipping costs. Some ways you can cut back are to:
Pack and send orders yourself if possible.
Use free packaging from major couriers such as USPS, DHL, and UPS.
Offer local drop-off or pick-up options.
7. Apply for government relief
One way to get cash back into your business quickly is through government assistance and low-interest loans. Between emergency funding from the government to business loan deferment and protection from eviction, there are plenty of ways to get cash injection and stay open. Check out the latest resources and programs Government Programs and Loan Resources for Small Businesses Impacted by Coronavirus (COVID-19)
How to sell more online
The coronavirus spread is changing the buying habits of shoppers. For online businesses, the big shift is to create human-like interactions to replicate an in-store experience, and adjust your messaging and fulfillment to meet the times.
People may be hesitant to spend their money. With some thought and planning, you can help customers feel more comfortable in your online store and encourage a purchase.
1. Connect with higher-value customers
Connecting with high-value customers can help you maximize marketing spend while generating new sales for your store. You may wonder how you can encourage customers to make a purchase during a financially difficult time. A discount is the first thought, but you don't always have to give a discount to get high-value customers back.
You can reach high-value customers by sending:
SMS and email broadcasts
Sponsored messages to a Custom Audience
Messenger conversations to customers inside 24-hour window
A customer who repeatedly buys from your business will likely want to help you stay open. Be transparent and open about what's going on.
If you're low on cash and need to sell gift cards or pre-orders, tell them. If you want to offer local delivery or send a special product to help out at home, tell them. Community is key to weathering the storm.
2. Add Live Chat to your website
If you haven't added Live Chat to your online store, now's the time. People will be spending more online than ever before — clicking, reading, buying, chatting — and you want to engage with them in the most efficient ways possible.
One of the things potential customers won't have as they social distance is the in-store experience. When someone has a question in-store, they can ask an assistant — whether it's to help them find a size or ask about a specific color dress.
Take this example from Derric Hayne in his presentation "Beyond Customer Service" at Conversations 2019.
Notice how Sarah (the Live Chat agent) becomes a digital shop assistant to Julia (potential customer). Sarah knows that Cassie is trying to buy a product, and that she's struggling to find everything on the site. She knows that if she can keep the conversation alive and provide helpful recommendations, it'll likely turn into a sale.

Live Chat helps bridge the gap between you and online shoppers. Offer help, strike up a conversation, and get to know the person behind the screen to building a relationship that could result in a sale.
3. Offer free shipping or local pickup and delivery
Free shipping helps shoppers rationalize buying online, especially when trying to save money during an economic downturn. If you can, try to offer free shipping during this time. You could also offer local customers the option to buy online and pick up in-store if your city doesn't have a shelter-in-place clause in place.
To navigate your shipping options, Shippo can help you automate and find the best rate for your delivery needs.
4. Extend your return policy
It's no secret that consumers are hesitant to spend money when things are financially tough. One way to make people feel more comfortable with a purchase is by extending your return policy.

For example, The Dream Workshop, a mattress company based in Costa Rica, extended their exchange policy to include 100 nights sleep. If a customer doesn't like the mattress, they can send it back. No questions asked. It's helped the store make customers more comfortable in their purchase and incentivize online sales after mandatory closure from the government.
5. Stock up on inventory
If your supply chain hasn't been impacted by COVID-19, now's a good time to stock up on inventory if possible. It's hard to know how the spread will affect factories that are now up and running in the near future. You want to make sure you have a little extra product so you can fulfill orders even if your supply chain delays.
How to boost sales for service providers
As businesses begin to cut back on spending, they're likely slowing down projects or canceling projects completely. One way to combat this is to focus on what else you can provide clients with to compensate for the loss of revenue.
Now is the time to revisit your business strategy and start creating different revenue streams; offer small consulting packages to clients, and transition some of your services into bootcamps, workshops, or light rounds. And don't forget about creating that online course you've been talking about forever.
1. Sell workshops or bootcamps
Depending on current demand and what type of business you run, you may want to offer one or two hour workshops or bootcamps to clients. Think about the problems you help a client solve, and break them out into weekly sessions over a month or two. This way, you can still help clients with their marketing, but at a more cost-effective price that still puts money in your pocket.
A Chat Marketer, for example, could teach clients how to build a specific type of bot. Say your client is moving into virtual events, you could put on a 2-hour workshop taking them step-by-step through the process of building an event bot. The more you can help clients get through a challenging time, the better for your client relationship.

2. Offer hot seats or lightning rounds
The other side of bootcamps are hot seats or lightning rounds. One way to keep cash coming in is by offering 15 or 20 minute help sessions. People can come in with questions regarding your area of expertise, may it be bot building, running an SMS campaign, or growing a subscriber list. And you can respond with actionable advice they can take away and use post-session.
3. Build and sell a course
Remember that online course you've been talking about creating since last year? Now's your time to shine. Take all the knowledge you've built up about common problems in your industry, and throw it into a course. You can build one using a free online course platform such as Thinkific or Podia. This one takes a little bit more work, however, it can pay off in the long run after this whole mess passes.

4. Offer payment plans
It's almost guaranteed new prospects will ask for a discount. Everyone is just trying to protect their cash flow during an economic downturn. To protect your cash flow, you can offer a payment plan for projects versus taking a full upfront fee. You can break payments out into three or four months span, whatever works best for both you and your client.

5. Create online downloads
Online downloads like worksheets or guides are a good way to bring short-term revenue, plus, they help your clients or followers improve their skills. You can sell these downloads at a small discount for the time being on your website or through social media.
How to get more customers with paid advertising
Now's not the best time to test different tactics for your paid spend. If you want to get the most out of your budget, there are three cost-effective ways to reach your audience and drive sales.
1. Click-to-Messenger ads
Click-to-Messenger ads can help you reach customers through the different lookalike and custom audiences you build. Some examples of high-value audiences you can create are:
A Custom Audience based on people who added products to cart, then abandoned the purchase.
A Facebook Lookalike Audience based on your current subscribers and people who've recently visited your online store.
A Custom Audience of people who've viewed products, but didn't add anything to cart.
You can send ads for discounts on dead stock or a fun quiz for people to engage with your brand. Use the Messenger ad template below and start making sales today. It's based off of The Pearl Source case study where the online retailer achieved a 47% conversion rate and sold over $64,000 in additional revenue over six weeks.
Check out the flow via this link. Then download it as a template for your own click-to-Messenger ads!
2. Sponsored messages
Sponsored messages on Facebook let you send promotions, offers, and updates to people your business has spoke with on Messenger. If you've already connected with your customers on Messenger, either through a bot for Messenger or live chat support, you can use sponsored messages to re-engage them.

For example, if you want to get rid of dead stock or send a pre-order sale to your list, you can use a sponsored message. In the flow you attach to your message, you can include the pre-order sale plus create a carousel of products to encourage people to shop. It's also a great opportunity to get additional contact information, such as SMS and email, so you can message people cost-effectively outside the 24-hour window.
3. Run Instagram story ads
A study by influencer agency Obviously found a 76 percent increase in the daily number of likes on Instagram #ad posts over the past two weeks. With more people flocking social media as they social distance, Instagram will continue to be an effective channel for reaching highly-engaged audiences.
Instagram story ads let your business can share photos and videos that immerse an audience in your content. You can target ads by reach, video views, traffic, conversions, and brand awareness to drive results.
Using a Messenger Ref URL, you can run Instagram story ads that bring Instagrammers into your Messenger bot. Be sure to use a compelling call-to-action to encourage people to "swipe up" and start a conversation inside your bot.
Managing your business during COVID-19
As business owners and marketers adjust to the rapid changes during the coronavirus spread, they are coming up with different strategies to bring revenue into their store. Armed with these 20 revenue strategies, you can keep money coming in and your business afloat for the long-run.
Sign up for a free account with ManyChat today.
The contents of this blog were independently prepared and are for informational purposes only. The opinions expressed are those of the author and do not necessarily reflect the views of ManyChat or any other party. Individual results may vary.