10 Marketing Training Courses to Become a Better Chat Marketer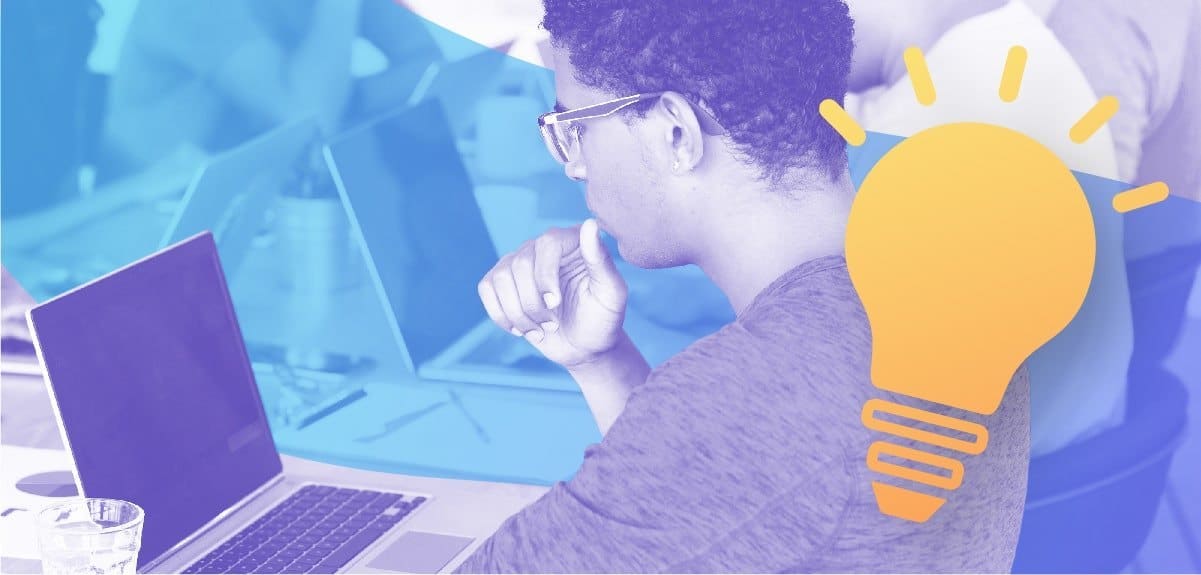 If you want to see the best marketing training courses to up your Chat Marketing game, then you're in the right place.
The marketing ecosystem changes fast. One day you learn about the latest platform and how to effectively reach your customers. Then the next day, all that information becomes obsolete.
In a noisy and competitive landscape, the best marketers never stop learning — which is why we curated this list of both free and paid courses.
Here are the ten best online marketing courses, proven to help businesses generate revenue and grow their customer base.
1. ManyChat's Free Course
This is a free Messenger Marketing course from ManyChat. It covers the most important aspects of creating your first bot such as:

Sequences.
Live Chat.
Lead Generation.
Growth Tools.
Facebook Ads.
This video course is focused on newcomers to ManyChat, but even more experienced Chat Marketers can add some new skills to their toolkit. Every lesson is given by Educator Partner Kelly Mirabella, and is delivered in how-to's so you can create a high-converting bot fast.

Kelly doesn't just teach you how to use ManyChat, but also discusses the basics and best practices for Messenger Marketing. Her principles can be applied to any Chat Marketing program you want to bring to your company.
2. Baby Got Bot by Kelly Mirabella
Kelly Mirabella is the Founder of Stellar Media Marketing and creator of the Facebook Chatbot Tutorial YouTube Channel Baby Got Bot.

She's an industry vet with over 12 years of social media marketing experience. Kelly's ideas have been featured on Social Media Week, Agorapulse Social Success Summit, Conversations 2019, and more. We got the chance to review Kelly's bot building course for beginners, starting at $199.

Kelly covers in-depth topics around ManyChat. Here's a look at some of the lessons you can take with Baby Got Bot:
The course comes in video format, and includes step-by-step guides on all things ManyChat, from building your first bot to maximizing growth tools. Plus, one-on-one support from Kelly herself and entrance to her private Facebook group.
3. The Chatbot Agency Accelerator by School of Bots
Natasha Takahashi, the founder of Schools of Bots, has over X years of experience in helping chatbot agency owners grow their business.

Natasha and her team teach a multi-level chatbot course, required to graduate from the School of Bots.

Each course is broken up into beginner, intermediate, mastery, and sales systems modules, and accompanied by video and written lessons, downloadable templates for ManyChat and workbooks, and more.

There are also tons of bonus features when you sign up for TCCA, including a virtual co-working space for masterminding and Q&A sessions, accountability partner pairing, personal feedback, and a certification program.
4. Chatbot Agency Blueprint by Mackensie Liberman
You might recognize the Chatbot Agency Blueprint course from ManyChat Community Moderator Mackensie Liberman.

Mackensie has been in the Chat Marketing world since the beginning. She's spoken on stages, trained hundreds of agency owners, and has even dished out Messenger bot advice on the morning news.
Her course, Chatbot Agency Blueprint, consists mainly of short and concise videos that cover basic to advanced Chat Marketing tactics. You'll learn how to create a high-converting bot and engaging Facebook ads, and how to build a profitable chatbot agency.

If you sign up for Mackenzie's course, you'll get access to a private Facebook group with on-demand support and a handful of ManyChat templates to help you get started right out the gate.
5. Content Marketing University by Content Marketing Institute
Robert Rose has been creating content for over 15 years. He's currently the chief strategy advisor for Content Marketing Institute and teaches one of the best content marketing courses to date.
Thousands of students have enrolled in the University to learn how to become a powerhouse content marketer, by instructors from companies such as AAA, Typeset, and Uberflip.
Lessons feature one-hour video lessons, transcripts, and slides, plus exercises and quizzes to keep yourself motivated to graduate.
6. Train My Traffic Person by Molly Pittman
Molly Pittman is the founder of one of the most well-known media buying courses, Train My Traffic Person, and one of ManyChat's former Educator Partners.
She started her journey as a marketer at DigitalMarketer under Ryan Deiss in 2012. There she ran over $14 million dollars in ads profitably, and helped grow the company significantly while becoming vice president. Today, she runs her own ad agency and helps marketers create revenue-generating campaigns for their clients.

Her course, Train My Traffic Person, will teach you how to think like a media buyer and predictably see ROI on your ad spend. It's comprised of 15 lessons over a 16-week mentorship:

Students are not only mentored one-on-one by Molly, but take part in lessons by other sought after industry experts including Ezra Firestone, Mike Rhodes, and Tom Breeze. Plus, students gain access to an invite-only private Facebook community to communicate with classmates and obtain Molly's insights whenever needed.
7. Inbound Marketing Training Program and Certification by Hubspot
Hubspot Academy is a worldwide leader in marketing and sales training. Their Inbound Marketing Training Program and Certification is a great resource for newcomers and veteran Chat Marketers alike.

Lead by a team of digital media experts, you'll learn everything from how to create a conversational growth strategy, promote content on social media, nurture leads, and more.
Each lesson in this free 10-module marketing course is accompanied by a walkthrough transcript, downloadable presentation slides, workbooks, and more. After you complete each module, pass the exam and start applying what you learned to your Chat Marketing strategy!
8. Facebook Blueprint by Facebook
If you want to master Facebook marketing, it's a good idea to check out Facebook Blueprint — a free eLearning portal — with over 90 courses for you to choose from.

Some bookmarked classes that may interest Chat Marketers are:

There are also plenty of courses on topics including:
Targeting.
Lead generation.
Increasing online sales.
Measuring ad performance.
Distributing and monetizing content.
The best part about tapping into Facebook Blueprints is that every course is free, and you can dive into related topics such as Facebook Video Ads, Facebook Events, International Marketing, and whatever else you want to add to your skillset.
9. Messenger Bot Mastery by Smart Bot Marketers
Shane Welcher is the founder of Smart Bot Marketers, a digital marketing agency that focuses on multi-channel marketing to get clients results. Making money online is his specialty, and this course takes you through how to do it with Messenger.

In his course, Messenger Bot Mastery, you'll learn how to tie Messenger into your current marketing mix. ClickFunnels, Zapier, Facebook Ads, and websites are a few examples of what Shane covers in this eight-chapter training program.
10. AutoResponder Madness by Andre Chaperon
If you want to master the skill of email marketing, look no further than AutoResponder Madness by Andrew Chaperon. The course is centered around the idea of "serialized storytelling", or leaving cliffhangers and unfinished dramas — referred to as "open loops" in the program — to keep those on your email list interested.

The course is entirely text-based with very few videos or slides included. You'll learn Chaperon's groundbreaking philosophy around email marketing best practices, while discussing topics such as:

Empathy mapping.
Getting inside your customers' mind.
Audience segmentation.
Email automation.
Executing profitable campaigns.
AutoResponder Madness comes in at $397. It's completely self-paced, but you have to complete each lesson in order to continue through the course.
Finding the best digital marketing training for you
The best marketing platforms and practices change fast. To stay ahead of the game, you never want to stop building your marketing tool kit. By checking out one, or all, of the online marketing training and courses above, you can drive profitable Chat Marketing campaigns for your business.
Ready to take your first marketing training? Take ManyChat's Free Course on YouTube. It's free and you can get started today.
The contents of this blog were independently prepared and are for informational purposes only. The opinions expressed are those of the author and do not necessarily reflect the views of ManyChat or any other party. Individual results may vary.