9 Ways to Use Facebook Advertising to Grow Your eCommerce Business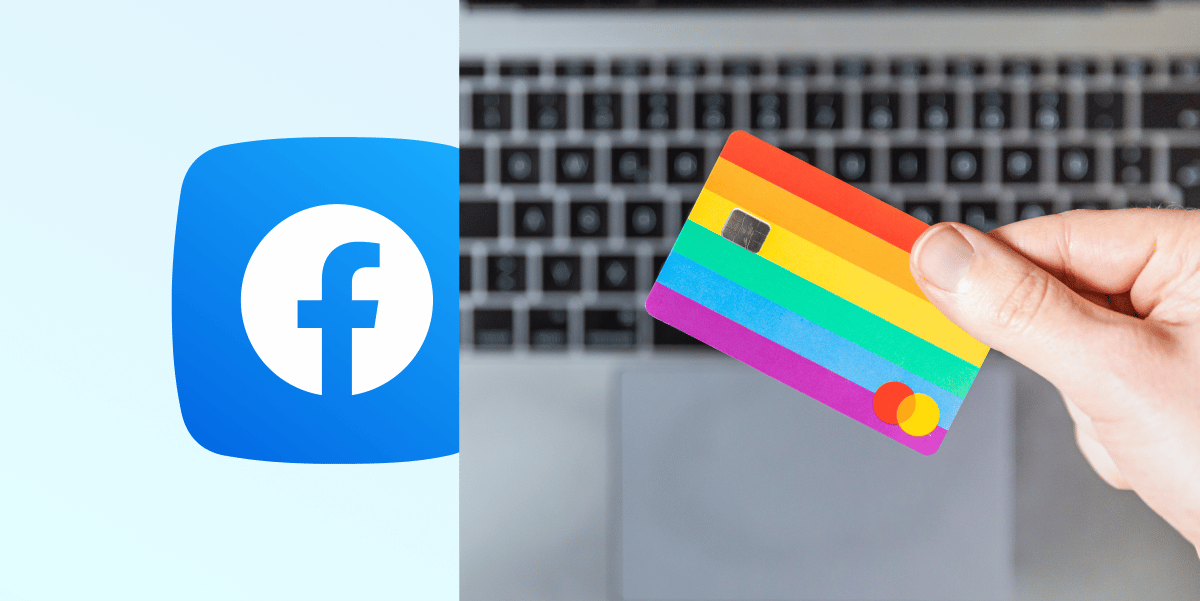 If you're trying to drive sales for your eCommerce business, learning how to advertise on Facebook is crucial.
Creating Facebook ads is one thing, but running a paid ad campaign that reaches high-intent audiences is another ball game. Obstacles like Facebook ad targeting, ad placement, and the right creative can be challenging for even the most savvy Facebook advertiser.
If you feel like you're not using Facebook ads to its full potential, check out these nine tips to find out how to improve your Facebook marketing strategy, optimize your ad spending, and maximize conversions.
How to advertise on Facebook
1. Target Custom Audiences based on Messenger subscribers
If you want to run a high-converting retargeting campaign for your store, Facebook Custom Audiences will help you get there. You can export subscriber data from your ManyChat bot and create Facebook ads that target them based on specific criteria.
The best part? If you have a large subscriber list, you can segment the list before exporting. You can choose any number of tags, conditions, or type of audience segmentation you want.
To build a Custom Audience for eCommerce marketing in ManyChat, select Create Custom/Lookalike Audience from the Select a Custom Audience dropdown in your Ads account.
Choose Custom Audience on the following screen.
Name your new Custom Audience. If you aren't already subscribed to your bot, you'll have to do so before continuing.
Filter through your subscribers to build the audience you want to target. Then click Create audience to upload your target audience to Facebook Business Manager.
Another way to create a custom audience is by exporting subscriber PSID (page scope ID's) from your ManyChat account and manually loading them into your Facebook Ads Manager. Read How to Retarget Messenger Bot Subscribers with Facebook Ads to learn more.
Dig deeper into your data and see who your best customers. Use those audience insights to inform your Facebook advertising strategy. If there are lots of high-value audiences in your Messenger contact list, run a campaign with special deals or promotions to them. Encourage them to enter an SMS or email list. The possibilities for Custom Audiences truly are plentiful.
2. Build Lookalike Audiences from Custom Audiences
Lookalike audiences are proven conversion drivers. Not only do they drive more targeted shoppers to your business to make a purchase, they also give you a more efficient way to run ads.
In short, Facebook lookalike audiences are groups of people who are likely to be interested in your business because they're similar to your best customers. You choose the custom audience. Facebook identifies the common characteristics they have. Then deliver your ad to people who "look like" them.
While lookalikes highly depend on your business, three types that yield high conversions are:
Time spent on your product pages
High spenders in your ManyChat bot
People who view more than 75% of your video content
Take into account that the larger your custom audience, the better your Lookalike will be. Your ads to Lookalike audiences will be more precise if Facebook knows a lot about your source audience, which can lower your advertising cost and lead to higher conversions.
With ManyChat, you can automatically feed a custom audience after an important conversion point in your bot flow. Each time you send a new person to the audience, Facebook can create a more highly-tuned Lookalike.
For example, let's say a recent customer, Max bought, a pair of shoes through your bot. ManyChat can automatically tell your Facebook Ads Manager to update the custom and lookalike audience to refine the people your ads reach.
It's like telling Facebook "hey, find more people like Max!" And when Kyle buys a similar pair of shoes, he gets added to the group. This process goes on until your ads are only being shown to people most likely to buy your product or service.
3. Test Facebook Marketplace ads
The more you can target customers where they actively shop, the more likely they'll make a purchase from your store. With Facebook Marketplace ads, you can tap into a target audience with high-buying intent in a place where over millions of interactions happen each day.
Facebook Marketplace ads work much like a long-tail Google PPC ad. Shoppers look for something specific, like outdoor furniture or a used car, and your ad shows alongside the listings. They are efficient, cost-effective, and there's less competition versus a News Feed ad.
For example, Thread Wallets, an accessory wallet company, successfully runs dynamic ads in the Facebook Marketplace ads to promote their seasonal collections.
In this case study by Facebook, the retailer ran Marketplace ads to two Custom Audiences based on subscribers from various sources, and a Lookalike Audience based on their best customers.
Since adding Facebook Marketplace into its advertising mix, Thread wallets has seen:
over 350 purchases from ads in Marketplace
16% decrease in cost per click, year over year
17% decrease in cost per conversion, year over year
41% increase in return on ad spend, year over year
4. Run click-to-Messenger ads
Running click-to-Messenger ads can be a good way to lower your Facebook advertising cost for your online store. Messenger ads let people who click your ad start a conversation with you inside Facebook Messenger.
Traditionally, a Facebook ad campaign may send people to directly to a store with little to no interaction with your business.
But with a Messenger ad, you can take a more helpful approach to selling by having a conversation in the Messenger chat window. You can automate the lead generation process or jump into a Live Chat conversation to give help from a human.
Click-to-Messenger ads can help you reach new customers through different custom audiences you create. Some examples of high-value audiences you can send ads to are:
A Custom Audience for retargeting of people who've viewed products, but didn't add anything to cart.
A Custom Audience based on people who added products to cart, then abandoned the purchase.
A Lookalike Audience for customers with a Life Time Value over $1,000
Messenger ads are also an engaging way to run sales and surface new products. With ManyChat, you can re-create the online store experience inside Messenger with product carousels and conversation.
Use the following advertising template to get started today. It's based off of The Pearl Source case study where the online retailer achieved a 47% conversion rate and sold over $64,000 in additional revenue over six weeks.
Check out the flow via this link. Then download it as a template for your own click-to-Messenger ads!
5. Use video
If you want to successfully run Facebook ads for your eCommerce store, video ads are exactly the tool you need. Facebook video ads are promotional content that you can choose to place:
In-stream while viewers watch over videos
Newsfeed where viewers scroll to find content
Stories, that show up in between a users friends video Story collections
People are watching more videos than ever before. It's even expected that the average person will spend 100 minutes every day watching videos online by 2021. When it comes to advertising with video, you can expect between a 20 and 30% lift in conversions versus static images.
While organizing your video marketing strategy, take Beekeeper's Naturals for example. The retailer wanted to increase orders for its product sampler box, the Beegan Pharmacy, and boost average order value. They created a video ad which offered a 10% discount for those who clicked-through to Messenger.
The ad shows a pair of hands opening the Beegan Pharmacy Bundle box pulling out each product. As the hands open up a new product, a text overlay explaining what the product is and what it does pops up in the ad. They used encouraging ad copy, "Go ahead, you deserve it." The copy ran across the top of the video alongside an upbeat piano soundtrack.
Beekeeper's Naturals also retargeted customers who'd shown interest in the video ad, resulting in:
39% increase in purchases of the bundle
Using video Facebook ads for eCommerce can help you capture a cold audience's attention and surface products. You can target a handful of different audiences from lookalikes based on video views, to custom audiences based on your ManyChat contacts, and more. If you want to learn more about video advertising, read How to Create Successful Facebook Video Ads.
6. Improve your Facebook ad copy
Good ad copy sells. It tells a story. It entertains readers and builds a connection between them and your business. But also encourages them to take action. When you write compelling copy, you can better promote your products to a bigger audience and get them to pay attention to your business.
Good Facebook ad copy can also help shoppers get more familiar with your brand, especially if you tell stories and establish a brand voice.
When developing your ad copy, make sure to write for each audience you target. Bear in mind their level of knowledge about the product or service you are trying to sell. Consider their pain points and interests and use that information to show them how you can provide the best solution.
The best way to grab your audience's attention is to know who they are, put yourself in their shoes, and let them know how your product applies to them.
Take, for instance, the following ad from Parachute Home. It speaks directly to their ideal customers by highlighting a problem the company knows the audience has.
The ad also showcases specific benefits that their ideal buyers care about when buying sheets. In this case, Parachute sheets contain no harmful chemicals or synthetic softeners, and more.
When writing your copy, think about how you can guide your audience through the steps they need to take to make a purchase. Who is your audience? What questions will they have about your product? What information will they need to make a purchase?
You can run click-to-Messenger ads attached to a bot flow to deliver potential customers all the information they need to feel confident in buying your product or service.
7. Run split tests
Split testing, also referred to as A/B, is the process of comparing two versions of the ad or bot flow to figure out which performs better. A split test helps you answer important questions like what ad copy will perform better? Or which bot flow gets more conversions?
Rather than guess, you can use split testing quickly compare two ad strategies and use the one that makes you more money. To learn more about A/B testing in Facebook Business Manager, start here.
Split testing bot flows in ManyChat
When marketers test different flows in ManyChat, their goal is typically to measure the performance of each flow and reduce the cost per conversion.
There are two key ways A/B test in the social media platform:
Randomizer: The ManyChat Randomizer is a block in Flow Builder you can use to send bot traffic down different paths. You can test up to six different paths. Just make sure the total percentages of each equal 100%.
After creating your messages and sending traffic through the flow, you can see which path performs better. You can then send more traffic down that flow to improve your overall conversion rate.
Conversion paths: This takes a little more work, but it's worth it if you want to maximize your ad spend. It involves using different ManyChat elements for different paths to conversion and seeing which performs the best.
For example, The Dream Workshop, an online and physical retail shop in Costa Rica, ran a three-way split test in one of their recent ad campaigns:
Facebook traffic ads attached to a ManyChat bot using the Messenger Ref URL.
Facebook dynamic ads to a landing page with Live Chat support through ManyChat.
Dynamic ads pushed to WhatsApp for ages 55+ where a sales rep would talk people through the buying process.
By running split tests, The Dream Workshop achieved a 438% return on ad spend and sold an additional $43,800 in online sales during the COVID government shutdown.
8. Show product gallery in bot flow
There are a hundred ways a shopper can get distracted during the path to purchase. An Amazon package came to the door. The dog needs to go outside. It's lunchtime.
If you send shoppers to browse products on your website, they may never get there. If you send a coupon to their inbox, they may never get it.
Product galleries in Messenger help familiarize customers with your products, fast. It also takes advantage of the excitement to buy something after seeing an ad. Shoppers can redeem an offer, browse products, and buy — all without ever leaving the chat window.
Here's how to build one in your ManyChat bot.
By keeping everything inside the chat, you can also offer Live Chat to answer questions and help people understand your products' quality to encourage them to buy.
9. Take payments in Messenger
People like convenience. They are more likely to buy something when it's easy. Various studies on payment methods have confirmed this. One way to remove friction from the path-to-purchase and increase conversions is by collecting payments inside Messenger.
Integrations such as Stripe and Paypal make it easy for customers to pay through their digital wallets. Setting it up is pretty simple:
Link your payment provider to your ManyChat account.
Add buy button to Card, Gallery, List, or Media template.
Publish your flow and start selling!
If you want to start now, follow the ManyChat Payments Demo below.
If you take advantage of Facebook Messenger payments, you can exceed customer expectations and speed up the buyer's journey.
Getting the most out of your Facebook advertising
The best way to get value out of Facebook ads for eCommerce is to constantly test and improve your targeting and tactics. You will see higher average order values and conversions. By using these tips above, you'll be well on your way to running a highly successful ad campaign and drive more sales for your business.
Get more from your Facebook advertising with a free ManyChat account. Sign up now.
O conteúdo deste blog foi preparado de forma independente e destina-se apenas a fins informativos. As opiniões expressas são de responsabilidade do autor e não refletem necessariamente a posição do ManyChat ou de qualquer outra parte. Os resultados individuais podem variar.