5 Easy Steps For a Powerful Lead Generation Process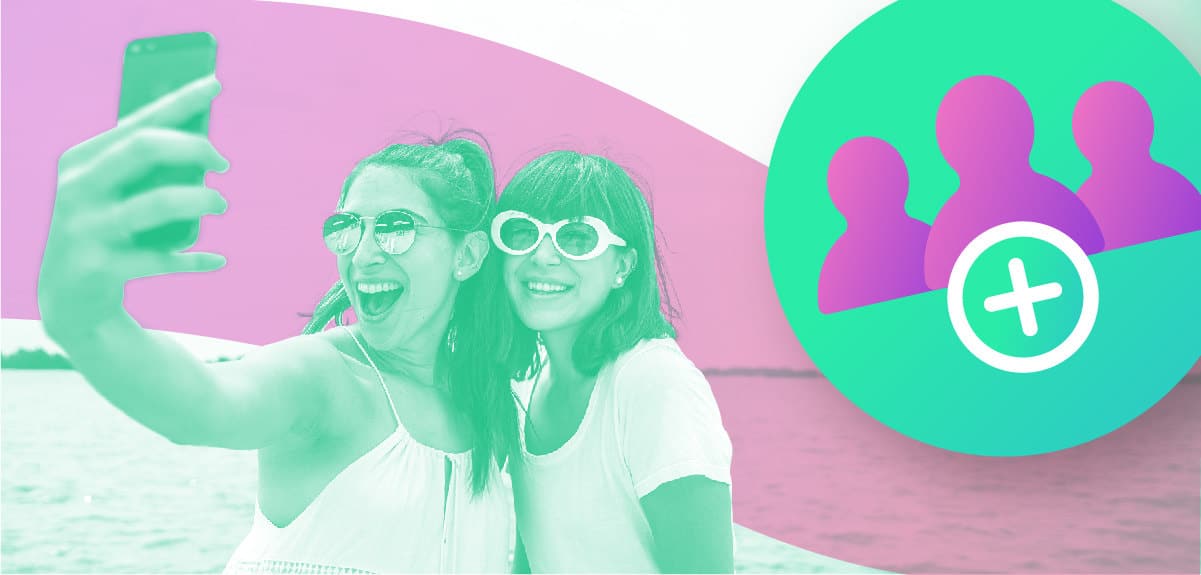 Around 61% of marketers say generating traffic and leads is their top challenge, yet 42% don't have the data, budget, or tools to create an effective lead generation process.
The best lead generation processes prioritize automation and qualification, not volume. When most marketers think of lead generation, they imagine a landing page with a sign-up form and paid traffic. This is the traditional way of doing lead generation, and it's also how you'll end up with a ton of "meh, so-so" leads, rather than solid leads you can send to your sales team.
As a result, these same marketers end up with an inefficient process and high customer acquisition costs. Here's what a profitable lead generation process looks like, and how you can use it in your business today.
Step 1: Get Messenger bot subscribers
The less you rely on paid traffic — which is by far the most expensive way to operate— the more you can spend on other areas of your business, such as creating better lead magnets. Focusing only on short-term solutions like Google Ads and Facebooks Ads makes for an inefficient way to bring in leads.
The organic approach is a long-term and sustainable play. One of the toughest (and most unpopular) ways to start is by building a content hub on your website, aka a blog. It is home to all your content, including blogs, infographics, eBooks, videos, and reports. Your blog helps people find you on Google, plus gives them a reason to listen to you.
We know you didn't come here to just read that blogging is great for lead gen. But it is an essential part of your entire ecosystem to capture organic leads. Here are others you can put into practice today:
Facebook Live
There's a rapid rise in live streaming for your audience. It provides a level of interaction and engagement that other platforms have yet to offer.
A great example of this is the viral sensation "Chewbacca Mom", the suburban mom who went live on Facebook to show her latest purchase of a mask from Kohls. The live stream amassed over 177 million views, 3 million reactions, and 3.4 million shares. In turn, the mask sold out from overwhelming demand, and searches for the mask on Amazon sold for as much as $200.
To get the most from your Facebook Live, use a comment growth tool or Messenger Ref URL to send potential leads into a Messenger bot flow. It's a tactic that Molly Mahoney, founder of The Prepared Performer, uses as the core of her business model. To learn more about her approach, read "How One Facebook Live Turned into $90,000 in Sales".
Giveaway campaigns
Giveaway campaigns are one of the most powerful lead generation examples. Arri Bagah, Founder of Conversmart, a Performance SMS and Messenger Marketing agency, roped-in over 30,000 qualified leads for The Beard Club to using a viral giveaway. They are exciting for potential customers and easy to set up in Messenger, but many companies fail to do it. Arri describes the results:
The campaign blew up because it's much easier for someone to share in Messenger. The chatbot acts like a friend, and you can easily click in and send it to your own groups of friends and colleagues.
There's no magic to run a giveaway campaign, you just need an irresistible offer. It's a simple formula you can follow with Messenger and these giveaway templates from Viral Loops.
Collect subscribers from everywhere
Whether you're capturing leads on your website or YouTube channel, no one wants to fill out a form anymore. They aren't interactive or exciting. Instead, you can place a Messenger Ref URL anywhere you have a CTA or sign-up link. Once a person clicks it, they end up in a Messenger bot flow and go through the lead nurturing phase.
Remember, when you are collecting Messenger subscribers, make sure to gather their phone number and email address to continue the conversation on a few different mediums.
Step 2: Qualify your leads
Once you decide on how you'll get subscribers, you can start to think about how you'll keep them around. Ideally, you should start by figuring out if they are the best leads for you or not. This will help filter out people who aren't a good fit (because they won't always be) and kick-off the second part of your lead generation process.
For example, Jason Swenk, an online agency trainer, sets the stage for website leads right when they enter his bot:
You don't have to create any fancy buyer personas to reap these benefits. Find a few common threads amongst your current customers: for example, do they hike? Do they love chocolate? Are they an agency owner? And ask those same questions to learn more about who's coming into your Messenger bot funnel.
Step 3: Use automation to nurture leads
If your qualifying is successful, leads can be on their way to becoming paying customers. Retaining their attention and interest is critical for your success — and you can do it by setting up lead generation flows in a chat marketing platform.
ManyChat makes it easy to follow-up with leads, whether you're sending email, SMS, or messages in Messenger. Matt Plapp, CEO of Media Driven Solutions employs a technique called "Waterfall the Conversation" to keep leads engaged throughout the funnel. This what it looks like in practice:

The process starts by interacting on Facebook Messenger. Whoever doesn't respond (called "unengaged" in the example above ) gets moved in an email drip sequence. If a person doesn't respond to an email, they are sent a text (SMS) message. When someone responds, they are automatically sent back to Messenger to continue the conversation.
Step 4: Score your leads
Lead scoring is one of the most effective lead generation strategies to help make more sales. In fact, 68% of marketers believe lead scoring is the most significant revenue contributor amongst all other techniques.
In essence, lead scoring helps you decide which leads are sales-ready, and which need more nurturing. It consists of assigning points to each lead based on positive and negative actions. For example, if someone downloads your eBook or takes a quiz, they get +10 points. If someone doesn't give you their phone number, they lose 2 points.
You can easily set up this lead generation tool in ManyChat. If you want to learn how, read our guide How to Set Up Leading Scoring in ManyChat.
Step 5: Make the sale
Your Facebook lead generation process should end with plenty of leads that have an interest in your products. To encourage the sale, you can reach out directly in Messenger with a voice note, or even get on a sales call. Because you've put the above process in place, leads should be ready for conversion.
This applies to online retailers as well. eCommerce marketers can add a personal touch by jumping into live chat to answer any questions or give product recommendations. They can also show products and accept payments inside Messenger.
Create your own lead generation process today
After considering what it takes to create an effective lead generation process, you may feel overwhelmed. The way we communicate with customers and keep their interest has changed. A landing page and pop-up forms aren't enough anymore. Lead gen needs to be conversational, creative, and targeted.
Using ManyChat, you can create a process that's measurable and converts. Tackling your biggest marketing challenges all in one place.
Want to improve your lead generation process. Get ManyChat today. It's free to get started.
O conteúdo deste blog foi preparado de forma independente e destina-se apenas a fins informativos. As opiniões expressas são de responsabilidade do autor e não refletem necessariamente a posição do ManyChat ou de qualquer outra parte. Os resultados individuais podem variar.