How to Create a Facebook Business Page: A Step-by-Step Guide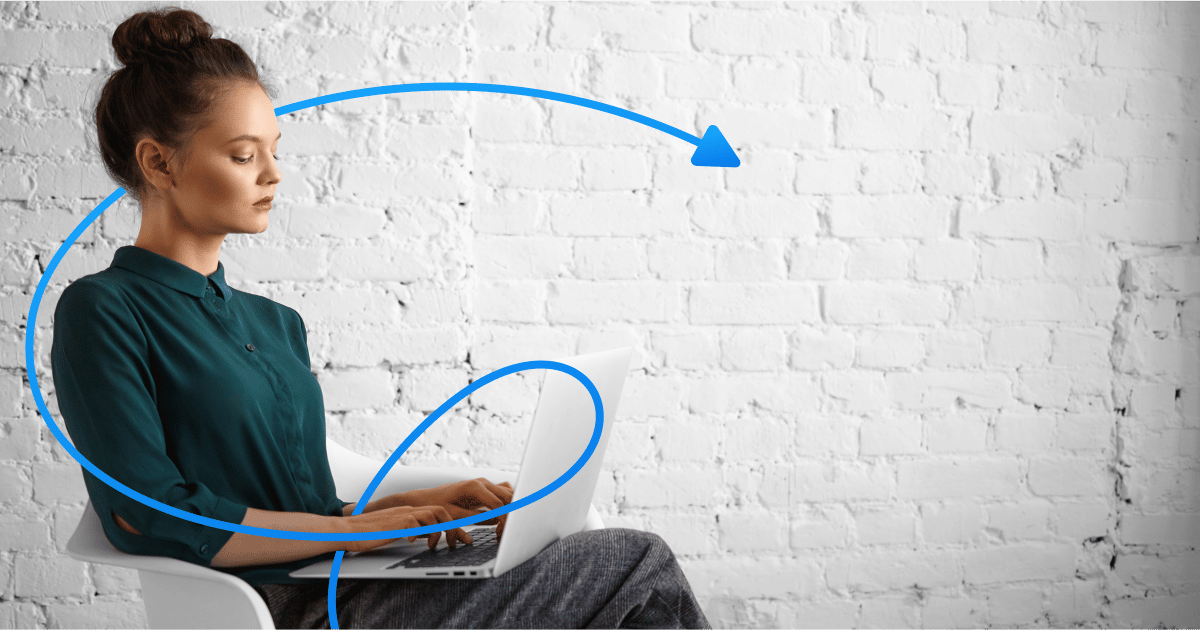 Do you want to promote your business on Facebook?
It's one of the biggest social media platforms in the world, with 1.79 billion people using the site every day.
Facebook works by connecting people. Users become friends with each other to see what the other person is posting. But for businesses to reach people on Facebook, they don't need a profile—they need a Page.
No page? No problem. Follow these step-by-step instructions to help you create your own Facebook Business Page.
Why bother with a Facebook page for my business?
Creating a Facebook Page for your business might sound like a headache—but it's worth it.
Facebook has the largest number of users for any social network, with a staggering 2.7 billion people using their platform every month.
Plus, Facebook accounts for over 45% of monthly social media visits.
There's a very large chance your target audience (and existing customers) are using it. So, it's worth creating a Facebook marketing strategy to reach those people on the networks they're already spending time on.
Not only that, but also having a Facebook Business Page helps to raise brand awareness. You can build an online presence for your business using Facebook, with content there having the chance to reach new people (if your Page's followers engage with the content you post.)
The best part? Having a Business Page means you're eligible to run Facebook Ads.
Research shows that 74% of high-income earners are Facebook users, and the average Facebook user clicks on 11 ads per month.
It's no surprise why Facebook has one of the best returns you can get from an online advertising investment.
How to create a Facebook business page in 11 simple steps
Having a Facebook Page is essential for any business. Here are 11 simple steps to help create your own.
1. Hit "Create a Page"
Sign into your personal Facebook profile. Go to the + tab in the right-hand side of your main navigation bar, and hit "Page":
2. Enter your basic business information
Next, you'll need to enter some basic information to get your Business Page up and running.
You'll see a page that asks you to enter a Page name. This should be your business or brand's name—it's what people will type in to find your Page.
Next is the category field. Start typing the industry that best describes your business. That might include:
Business Service
Product
Clothing Store
Beauty Salon
eCommerce Website
Finally, add a description of your business. Describe what type of business you run, the things you sell, and who you serve. This is public information; make sure it makes sense for people to read (and doesn't contain anything you don't want people to see!)
Once all three fields are filled in, hit "Create Page".
3. Upload a profile picture
Before your Page is public, you'll need to upload a profile photo for your Business Page.
We recommend using your brand logo as your profile photo. That way, people can recognize your business' posts in their News Feed.
The size for a Facebook profile photo is square (preferably 500x500px.) You might need to resize or crop your logo before uploading it to Facebook to prevent any text from being cut off.
4. Create an eye-catching cover photo
Once you've added a profile photo, next up is a cover photo: the big header image that shows at the top of your Page.
This step is optional, but we recommend it. A good cover image is eye-catching but still on-brand. It's the first thing that someone sees when they click on your business' Facebook Page—and often the image that'll give them their first impression.
The good news is that templates like Canva and Venngage have templates specifically for Facebook cover photos. Each is already the correct size (850×310 pixels).
If you'd prefer to have your cover photo animated, you can upload GIFs and videos to use as your cover image. That's a surefire way to capture someone's attention—but make a note that cover videos play on a loop. Double-check your video makes sense when it plays repeatedly.
Once created, upload your cover image to your Business Page and hit "Save":
5. Add more information
By this stage, your Facebook Business Page is officially created. But there's still some more tweaks we need to make before you're ready to start posting there.
Find the "Edit Page Info" tab in the left-hand side of your screen.
Then, add more information about your business including:
Contact information: phone number, email address, and website
Location or service area (especially important for local businesses)
Opening hours
Details of products you sell
A link to your privacy policy
There's also a section titled "Additional Information" for you to share things your customers might need to know. That could include answers to your FAQs, important updates about shipping times, and where people can buy your products from.
The bottom line is that you'll need to make it easy for people to find key information about your business using your Facebook Page.
Give them the information they might need without forcing them to visit your website.
5. Create a page username
Facebook allows Pages to have custom domains in the form of a username. This makes it so people can go to Facebook.com/yourbusinessname, rather than them using the search bar to find you.
To do this, go to your main Page and hit "create @username" under your business' name:
Usernames must be less than 50 characters. Again, we recommend keeping this on-brand, and using similar usernames to your website and other social media handles.
(For example: ManyChat's Facebook Page username is @ManyChat).
6. Add a call to action button on your page
What should people do when they land on your business' Facebook Page?
Figure out what you want page visitors to do, and add a button next to your Page's title and username details. Hit the "Add a Button" box to see a pop-up of different options you can nudge visitors to do, such as:
Send an email
Get a quote
Follow Page
Send a message
Order food
Shop now
Watch a video
Visit your website
It's smart to tie this CTA button in with your overall business and marketing goals. If your social media target is to drive traffic to your website, for example, "visit website" makes the most sense. But if you're trying to improve engagement with your app, the "use app" button might help you reach that goal sooner.
7. Invite staff to manage the Page
Whoever creates the Business Page will be the default administrator. They'll be the sole person responsible for the page.
However, you can invite other staff to manage (or contribute) to the Page—like a social media manager, for example. You can even handover administrative access to someone else if you want to create the Page, but not manage it on a day-to-day basis.
Go to your Page Settings > Page Roles and Assign a New Page Role.
You can invite via email address (the one they're using for their personal Facebook account):
It might be tempting to invite all of your staff to become admins for your Facebook Page.
However, you should be extremely wary of who you give permission to, and what level of access they'll get to your Facebook Business Page. Only assign permissions based on what they need access to.
That might look something like this:
CEO and Founders have Admin access
Social Media Marketers have Editor access
Community Managers have Moderator access
Your Facebook Advertising agency has Advertiser access
(Remember to remove staff from your Facebook Page after they leave. You don't want them to continue having access to your Page—and potential to post as your company—once they've left.)
8. Create Facebook Shop (optional)
Earlier, we touched on the fact that Facebook is a huge platform for consumer spending—but that doesn't just apply to advertising. More than half of people use Facebook to actively discover new products.
You can take advantage of that huge spend by using the free Shops feature.
It works by syncing your product catalog to Facebook using integrations with platforms like Shopify, BigCommerce, and Wix.
You'll create a Facebook storefront attached to your business Page. That means users can visit your page, browse your catalog, and buy items—without needing to visit your site. It's worth looking into if social media forms a huge part of your lead generation strategy.
8. Create your first post
Now we have the groundwork laid, it's time to move onto the fun part: creating content to post to your new Facebook Business Page.
To do this, go to your page and press "Create Post":
Begin to test which formats work best for your Page's followers. That might include:
Videos: More than 4 billion video views take place on Facebook every day. (If you're uploading videos, always add captions or overlays. The majority of Facebook users watch videos with the sound off.)
Text-only posts, either short or long-form
"Send message" posts that give your followers a simple and easy way to contact you
So, what should your first post be? You can use your business' Facebook Page to share:
Behind the scenes content
Information about upcoming launches
But to kick things off, we recommend starting with a deal or discount. Research shows that 42% of people like or follow a Page so they can get an exclusive offer. Using your first post to do that could convince people to follow you and see the content you post later.
9. Encourage people to like your business' new Facebook Page
To make sure you don't speak into the void whenever you post on your new Facebook Page, you'll need to build up your following.
(Remember: people following your business' Page will see your content in their News Feed.)
There are various tactics to help you get more Page likes:
Invite your own Facebook friends: Hit the three button icon on your Page and select "Invite Friends" from the drop-down menu. Select the people you want to send an invitation to. This is a superb way to grow a Page for a small business. Your friends and family are likely your biggest cheerleaders and happy to support your Page.
Invite people who've liked a post but not your Page: You might get people stumbling across your content without liking your Page. Click the list of people who've liked your post, and hit "Invite" next to those who don't already follow your Page:
Run Facebook Ads with the goal to like Page: To kickstart your Facebook Page and get your first few followers, consider running an advertising campaign with the goal to get Page Likes. It'll show a button for people who see the ad to follow your business' Page, like this example from Facebook themselves:
Add buttons to your website and marketing emails: Use small icons in your website and footers to direct people towards your Facebook Page. These people already know you, so there's a strong chance that they'll click "Like" when they land there.
10. Respond to comments and messages
Once you start posting to your Facebook Page regularly, you might get people commenting.
You should always encourage people to comment on your organic Facebook posts. The more engagement each post gets, the higher your content will be placed in your other followers' News Feed, which boosts overall reach.
Try to respond to every comment you receive. You might have people asking questions about your post; questions that convince them to buy something. Failing to respond could mean a missed sale.
But even if comments aren't asking something, it's still smart to monitor your Facebook comments and reply to them. This two-way conversation can build relationships with your followers—and potentially convince them to continue leaving comments on future posts, too.
To help make this stage easier, connect ManyChat to your Facebook Business Page.
The comments growth tool shows all of your comments on one screen. Simply scroll through the list and respond to comments from the main dashboard.
(You'll also be able to configure workflows that automatically message people who've left comments on specific Facebook posts. Talk about cutting down admin time.)
11. Monitor insights
As your Facebook Page begins to grow, so will the data you'll collect.
Facebook allows you to track how people start engaging with your Business Page. Under the Insights tab on the left-hand side of your Page Manager, you'll be able to see metrics like:
How many people like your Page
How many people your content reaches
Your responsiveness/wait time for Messenger
How much engagement your content gets
All of those metrics are crucial to refining your social media marketing strategy.
For example: you might find that people like your Page after posting video content, or that posts with images reach more people than standard text posts. Either of those things are two smart insights to tweak your strategy going forwards—and get more people engaging with your business' Facebook Page.
Manage your Facebook Page the easy way
It's no secret that businesses need to make use of Facebook in their marketing strategy. It boasts the largest number of active users for any platform in the world.
It doesn't matter whether you're creating a Page for a new business, or trying to get your existing audience to follow you on Facebook, too—your potential customers are waiting to consume your Facebook content.
Want to make that easier to manage? ManyChat is the perfect tool for you.
Our comments growth tool helps you to respond to comments in real-time, which can be a tricky task as the numbers climb. It's the best way to prevent comments from being left unanswered—and turn social media followers into paying customers.
O conteúdo deste blog foi preparado de forma independente e destina-se apenas a fins informativos. As opiniões expressas são de responsabilidade do autor e não refletem necessariamente a posição do ManyChat ou de qualquer outra parte. Os resultados individuais podem variar.