8 Facebook Ad Types Every Marketer Needs to Try in 2021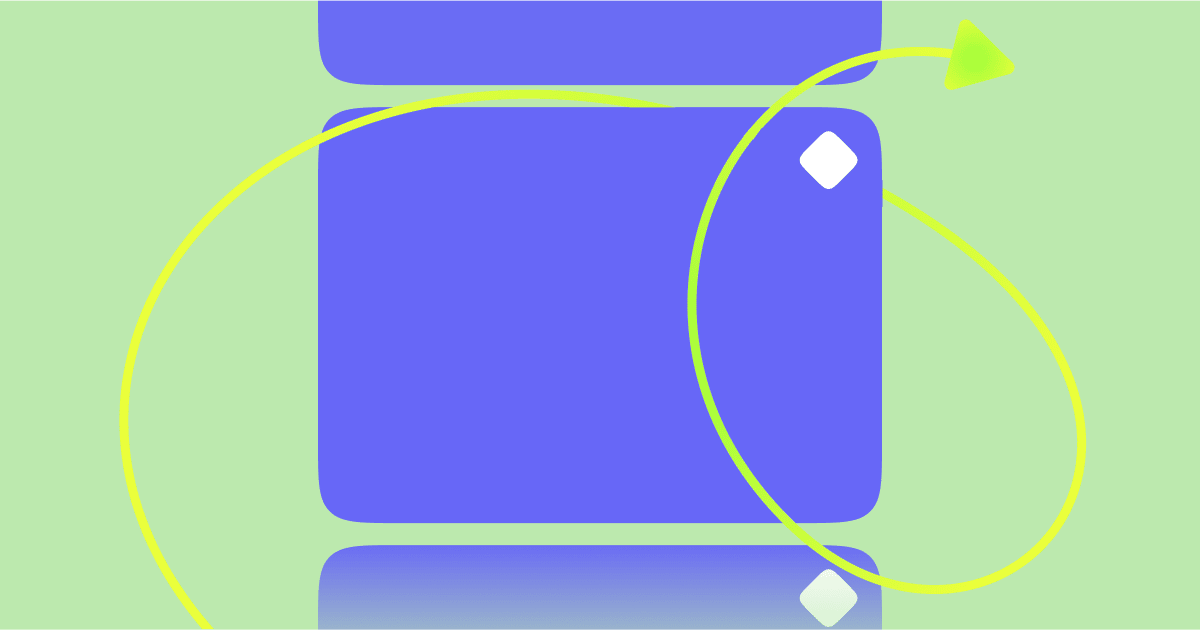 Every successful Facebook marketing strategy on social media has one thing in common: they all use Facebook ads. 
As an online retailer, if you're not running Facebook ads, chances are you'll struggle to advertise directly to your target audiences, acquire new customers, and generate sales. But when exploring how to advertise on Facebook, you may be overwhelmed by the sheer number of Facebook ad types to choose from or your target audience. 
Fortunately, you can use this guide to figure out the best Facebook ad type for your business and how you can use each of them effectively.
Types of Facebook ad formats
To advertise on Facebook successfully towards your target audience, you want to brush up on the different types of ad formats to choose from. The ads formats you can use depend on your ad objective, which can also affect where your ads are placed.
Image
What it is: A single image ad is the most common Facebook ad type. If you have ever scrolled through a Facebook feed, you have undoubtedly seen them before. The single image ad is also quick and easy to make, and you can start promoting your business in minutes!
How to use it: Whatever your business goals, single image ads are a great way to raise awareness for your brand. If you have a product to promote, an eye-catching photo ad is an excellent way to make it pop in a Facebook user's feed. This type of Facebook ad provides a simple, clean format to display inspiring ad copy and compelling imagery.
Single image ads are also effective. In one Facebook study, they found a series of photo-only ads outperformed other ad formats when it came to driving unique traffic. You can use them to promote your store, send people to specific landing pages or blog posts, or even nudge them into Messenger.
Ad placements:
Facebook Feed
Facebook Right Column
Facebook Instant Articles
Facebook Stories
Facebook Search Results
Instagram Stories
Instagram Feed
Instagram Explore
Audience Network
Sponsored Message
Messenger Inbox
Facebook ad specs:
Recommended image size: at least 1080 x 1080 pixels
Primary text: 125 characters
Headline: 40 characters
Description: 30 characters
Video
What it is: A video ad for Facebook is similar to an image ad, except it features a video instead of a static image.
How to use it: Facebook video ads are a great way to incorporate motion to your ad and make it really stand out in the News Feed. You can use the video format to show off multiple products or your brand in exciting ways. Use sound and movement to help catch scrollers' attention and communicate your message quickly.
Mary Rose-Sutton, a Facebook ads expert for eCommerce brands, refers to video ads as "the modern day infomercial, made for social media." She explains, "The video ad should open with a strong hook that addresses the problem your product is solving for consumers.
"The rest of it should highlight every single feature and benefit a user gets from buying the product. Mix in some user-generated content, testimonials, scarcity, and you have a winning piece of creative which can scale your business to seven figures in revenue.
"This ad format works because it lets you introduce consumers to your product while also educating them about every value proposition you have, so by the end of the video they have no questions left and feel compelled to buy."
Ad placements:
Facebook Feed
Facebook Instant Articles
Facebook In-Stream Video
Facebook Marketplace
Facebook Stories
Facebook Search Results
Facebook Video Feeds
Instagram Stories
Instagram Feed
Instagram Explore
Audience Network
Messenger Stories
Facebook ad specs:
Maximum file size: 4GB
Primary text: 125 characters
Aspect ratio: 4:5
Continuous looping available
Video can be up to 241 minutes long, but aim for 15 – 30 seconds, as people have short attention spans
Carousel
What it is: What makes Carousel ads unique from other types of Facebook ads, is that Carousel lets you display up to 10 images or videos in a single ad, each with its own link.
How to use it: If you want to tell a story through Facebook advertising (these ads can be shared using Facebook messenger), or showcase multiple products from a collection, carousel ads are the way to go. These ads give you more creative latitude (and space) to share media that reflect your message and your brand.
Ad placements:
Facebook Feed
Facebook Right Column
Facebook Instant Articles
Facebook Marketplace
Facebook Stories
Facebook Search Results
Instagram Stories
Instagram Feed
Audience Network
Messenger Inbox
Facebook ad specs:
Recommended image size: At least 1080 x 1080px
Number of carousel cards: Between two and 10
Primary text: 125 characters
Headline: 40 characters
Description: 20 characters
Collection
What it is: Collection ads contain a cover image or video, multiple single images, and an Instant Experience that Facebook users can view. It's a captivating way to allow people to discover, browse, and purchase products right from their phones. A collection ad will display your cover image or video right above your product images. When someone clicks on the ad, they'll open an Instant Experience.
How to use it: Use collection ads to help customers discover your products through a visual and immersive encounter. You can fulfill your ad objectives, and use a mix of images and videos to engage people and educate them about your products via a full-screen experience. Interested shoppers can continue to your website or app to complete a purchase.
Ad placements:
Facebook Feed
Instagram Stories
Instagram Feed
Facebook ad specs:
Supported ad image type: JPG or PNG
Video file type: MP4, MOV, or GIF
Resolution: 1080 x 1080px
Primary text: 125 characters
Headline: 40 characters
Instant Experience required
Instant Experience
What it is: Facebook Instant Experience, formerly known as Canvas, takes over a user's full screen, instead of on a Facebook page, after they interact with your ad on a mobile device. People can watch videos, swipe through carousels, tilt their phone to watch in panoramic view, and explore different images with tagged products, all in one mesmerizing ad. 
How to use it: Instant Experience is appropriate for any Facebook ad objective: acquiring new customers, amplifying your message, encouraging mobile shopping, even building brand awareness.
It's a feature you can add to the following Facebook ad formats:
Carousel
Single Image
Video
Slideshow
Collection
They are also easy to create using Facebook's templates or by crafting a unique Instant Experience of your own.
Instant Experience Facebook ad specs depend on the type of ad format you want to use. Check the full list of specs before proceeding.
Want to chat with shoppers in real-time, turn them into customers, and sell more products online? Run your Facebook ads with ManyChat. It's free to start.
Different types of Facebook ads to test in your business
Facebook offers several different ad placement and targeting options to help businesses sell more. Now that you understand the types of formats you can use, let's explore three key types of ads you can use to reach your customers, engage them, and encourage them to buy.
Dynamic ads
What it is: Facebook dynamic ads are remarketing campaigns on steroids. They enable you to create personalized ads without the manual work. Dynamic ads automatically pull images and videos relevant to the Facebook audience into an ad template and then show the ads to that same audience.
How to use it: After adding the Facebook Pixel to your site, you'll be able to track people's actions as they browse through your products. Then you can use that data to create dynamic ads that display the same products high-intent shoppers had previously viewed on your website. All you have to do is upload your product catalog and set up your campaign one time, and it'll continue running for as long as you want.
Click-to-Messenger ads
What it is: Click-to-Messenger ads are Facebook, Instagram, or Messenger inbox ads that send people into a conversation with your business on Messenger after they (surprise!) click on your ad.
How to use it: You can use these ads to start conversations without any heavy lifting on your part. You can also use Facebook's ad target to find relevant customers for your business and initiate conversations with them. Whether you want to generate leads, build awareness for a new product, or drive sales, the relevant, automated conversations the Click-to-Messenger ads generate will meet your needs and drive successful business outcomes, and ad objectives. 
Check out more Facebook ad examples from online brands using ManyChat to run their Click-to-Messenger ads:
Facebook Lead Ads
What it is: Facebook Lead ads are mobile-only Facebook ads businesses use to collect contact information. They are designed to make it effortless for potential leads to sign up for something (there's practically zero effort involved on their part). Lead ads are popular amongst service-based businesses but are also used by eCommerce firms for lead generation from time to time.
How to use it: Leads ads are great for acquiring newsletter subscribers or free trial sign-ups, or just getting contact information from people so you can follow up. Tokio Marine, an insurance provider in Indonesia, used Lead Ads to generate over 11,000 new leads in 17 days. If you decide to deploy this strategy for Facebook advertising and ad targeting, follow up with a Messenger bot to further qualify leads for your business. 
Upping your Facebook ad strategy with ads
Facebook has some terrific options to run successful Facebook ad campaigns for your business. Whenever possible, you'll want to test different formats in your Facebook ads Manager to see which ones work best.
For a full overview of every type of Facebook ad type, check out this guide by Facebook.
Run Facebook ads with ManyChat to chat with shoppers in real-time, turn them into customers, and sell more products online.
O conteúdo deste blog foi preparado de forma independente e destina-se apenas a fins informativos. As opiniões expressas são de responsabilidade do autor e não refletem necessariamente a posição do ManyChat ou de qualquer outra parte. Os resultados individuais podem variar.