Best Click-to-Messenger Ad Examples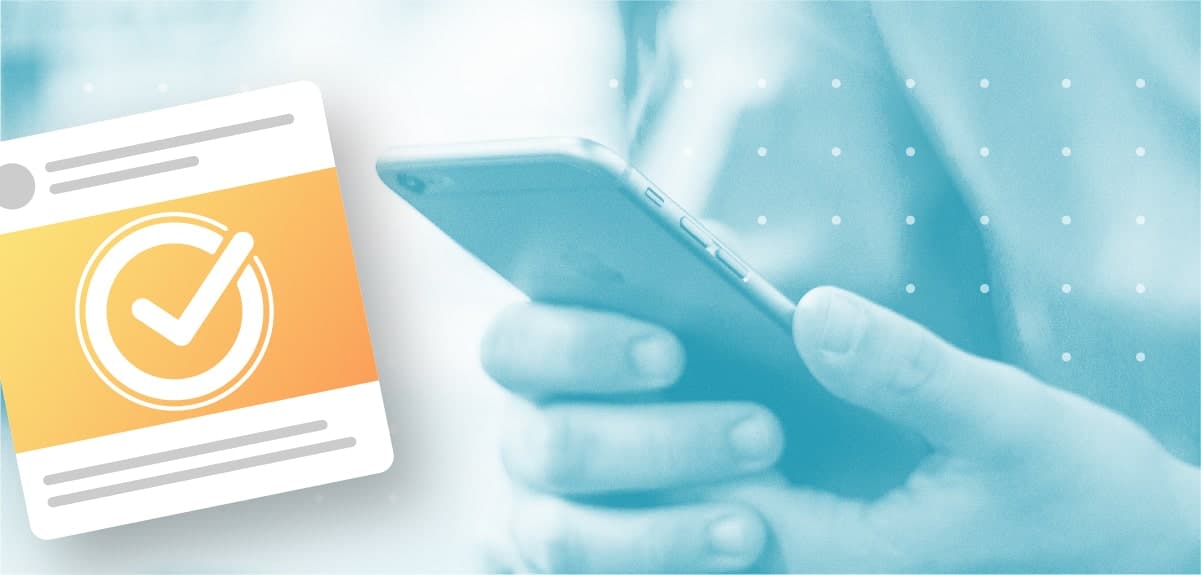 Driving engagement with your click-to-Messenger (CTM) ads means targeting the right people with a clever hook and engaging with them in a personable, conversational way.
Easier said than done, right?
While click-to-Messenger campaigns present their own unique challenges, the truth is that getting someone to click your ad and engage with you is easier than you might think.
All it takes is a little outside the box thinking and some creativity.
Click-to-Messenger Ad Examples
Find your CTM inspiration with the following five examples.
1. Nerdify
Nerdify is a platform that provides instant homework help to students and uses click-to-Messenger ads to start the conversation. One of their most successful campaign headlines stated, "Overwhelmed with homework tasks? ? Get help from Nerds right away! ?."
The ad targeted Nerdify's intended audience at a time when they were working on homework and offered a helping hand. Because the ad effectively targeted students who needed help at the moment, the campaign was a success.
2. Sephora
Sephora is famous not only for their cosmetics, but for the extensive amount of guidance they give their customers by way of health and beauty regimens. One of their most successful campaigns was with the Sephora Assistant click-to-Messenger ad that allowed visitors to book a makeover or receive customer service guidance from a friendly bot. Considering that their in-store appointment customers have an average of over $50 incremental spend versus other customers, increasing their booking rate by 11 percent through this campaign was huge.
3. Pura Vida
It wasn't necessarily the copy that gave Pura Vida an edge, but rather the images used. By including five to six high-res, colorful images and linking each one to their Messenger, visitors were directed to a bot that effectively introduced them to the brand and highlighted a special offer.
4. 1-800-Flowers
Using Messenger chat to process orders is a highly effective way to convert customers from social media encounters. 1-800-Flowers allows you to order flowers by opening Messenger and simply typing, "Order Flowers." The chatbot then nurtures you through the buying process in a simple, streamlined way so that you don't have to call or visit the site. It's completely hassle-free!
5. Digital Marketer
If you're a B2B consultant, click-to-Messenger ads are going to be your ace in the hole when it comes to stirring up engagement with your audience on social media. Take Digital Marketer. They made it easy to chat with expert consultants right on Messenger. They effectively used this as a lead tool, and they can set up their bots to answer FAQs and point people toward a sales rep.
Why Click-to-Messenger Ads Work
Bottom line, click-to-Messenger ads are extremely effective in engaging your target audience, and Messenger bots can take it a step further when it comes to helping your business drive sales. Your best bet is to think big picture about your audience and what your value prop is by having them chat with you. Once you do, you can brainstorm fun, captivating ways to spark engagement with your bots and get customers into your sales funnels.
Take hints from these brands who nailed this tactic, and start formulating your own successful approach!
O conteúdo deste blog foi preparado de forma independente e destina-se apenas a fins informativos. As opiniões expressas são de responsabilidade do autor e não refletem necessariamente a posição do ManyChat ou de qualquer outra parte. Os resultados individuais podem variar.