[Case Study] How The Pearl Source Used ManyChat to Generate Over $64,400 in Holiday Revenue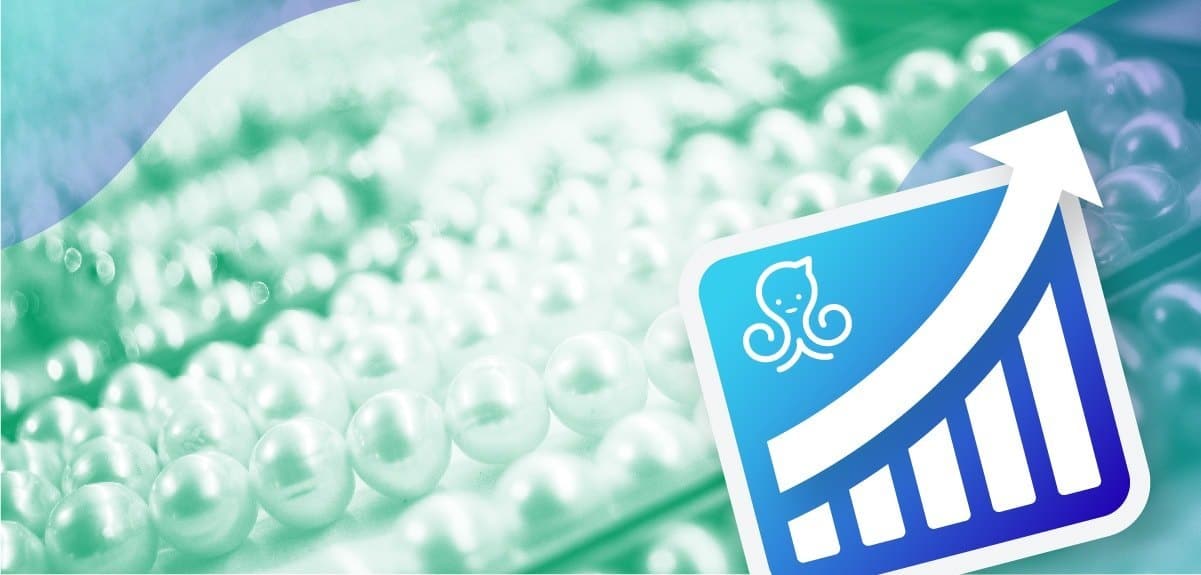 Founded in 2004, The Pearl Source is an eCommerce pearl retailer with a showroom in Los Angeles. The retailer is best known for its elegant pearl jewelry pieces, which are hand-picked directly from the source. Its selection has expanded to include pendants, earrings, and rings with the highest quality pearls at a competitive price.
The retailer wanted to attract more sales for the holiday season and build a list of customers for future marketing efforts.
They partnered with Adrian Dorobantu, founder of One Step Social Ads, a Chat Marketing agency with Facebook ad expertise, to launch a holiday campaign that would reach people who are likely to be interested in the sale.
The online pearl jewelry retailer offered a 15 percent discount as an ad that clicks to Messenger, resulting in 254 redemptions (a 43% conversion rate) and over $64,400 in additional revenue from new customers.
Get the free flow template for your ManyChat bot.
Targeting the right customers
Together, The Pearl Source and Adrian targeted three different audiences:
A Facebook Lookalike Audience based on its customer database and people who had visited the online store.
One Custom Audience of people who've viewed content, but didn't add anything to cart.
Another Custom Audience based on people who added to cart, then abandoned the purchase.
They chose to use click-to-Messenger ads that sent people into a conversation with The Pearl Source. The team saw Messenger as an engaging way to deliver the discount and let customers choose the journey on their own. The offer had a six-week deadline that The Pearl Source hoped would bring a rush of sales.
Showcasing products inside Messenger
Messenger helps marketers build closer ties with potential customers by enabling one-to-one engagement. It's also a great channel for sending promotions to an audience who's likely to buy a specific product or service.
The team ran click-to-Messenger ads highlighting the retailer's jewelry and discount:
The ads used a "Shop Now" call to action that linked to a Messenger conversation. Inside the bot, The Pearl Source gave people their discount code, and asked what they'd like to do next: Check Best Sellers, Go To Website, or Ask A Question.
If someone tapped "Check Best Sellers", they'd be taken to an in-chat carousel with the companies top product categories:
Here, they were given three options:
Surprise me: Where top products in the chosen category would display in the chat window.
Show me all: Where people would be taken to The Pearl Source's online store.
Ask Expert: Where people could talk to a team member in Live Chat.
In this way, the business gave people the option to see products inside the chat window or ask any questions in Live Chat to help encourage the sale.
When a user was ready to buy, they'd be sent to The Pearl Source's online store to complete the purchase. There, the business collected an email address and phone number to create continuous communication in the future to encourage repeat business.
Adrian also set up the campaign to send rotating ads to people who clicked through, but didn't buy. Not only did this help drive more qualified clicks from ads, but also helped him learn what message resonated best with their audience.
An omnichannel approach lets businesses send relevant offers or updates directly to people who've interacted with their brand before, on channels they're most comfortable using. In this case, The Pearl Source will use these new lines of communication to boost marketing campaign efficiency and help launch new products down the road.
A surge of sales
With it's November 13 – December 31, 2019 Facebook ads campaign, The Pearl Source saw the holiday sales rush it was hoping for. Results included:
254 offers redeemed from Messenger.
43% conversion rate.
Over $64,400 in additional revenue from new customers.
12X return on ad spend (ROAS).
589 new subscribers for future marketing efforts.
Download the template for free.
Drive more revenue for your online business with ManyChat. It's free to get started and you can start today.
O conteúdo deste blog foi preparado de forma independente e destina-se apenas a fins informativos. As opiniões expressas são de responsabilidade do autor e não refletem necessariamente a posição do ManyChat ou de qualquer outra parte. Os resultados individuais podem variar.