Here's Why You Shouldn't Ignore Text Message Marketing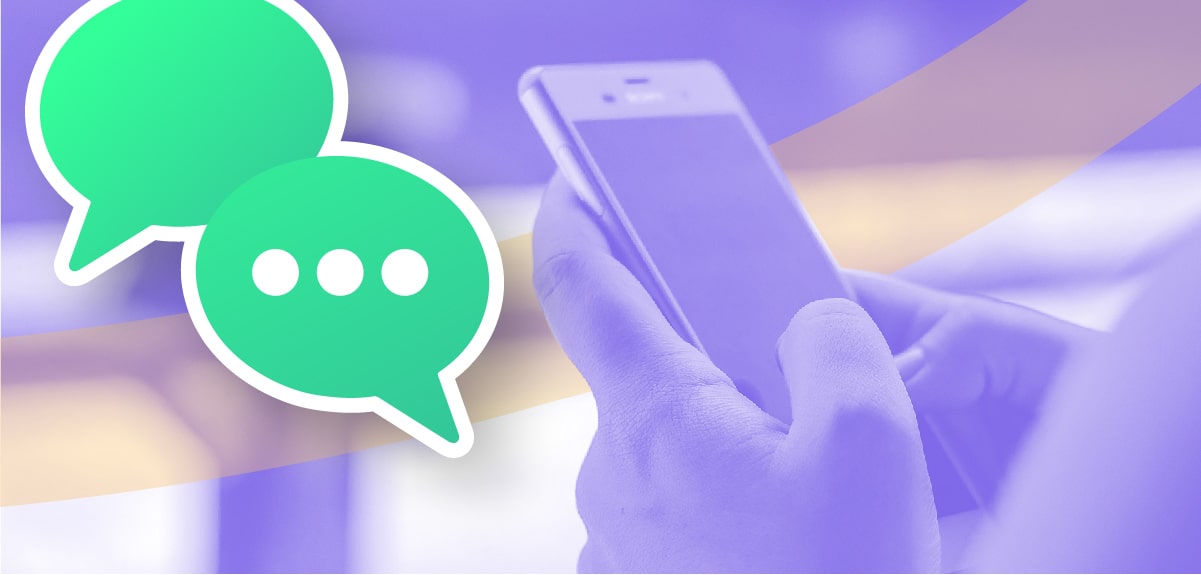 Text message marketing (also known as SMS text message marketing) is one of the best channels at your service. It's trackable. Response rates are sky-high. You can use it to reach your target audience at any moment, whether they're looking for tips, trying to find a solution, or finding special offers.

There are many misconceptions around text message marketing. First, it can be spammy (or that mass texting is just a dirty way to generate new leads). After all, plenty of businesses use text to send unwanted messages to people. Second, most people think you need to already own or buy a list of numbers to get started.

Neither are true.

Text message marketing gets much less praise from small businesses than it deserves. The personal nature of text makes up for other marketing channels, such as paid ads and email, making text easy to see results from. It's also cheaper. And, of course, the potential reach is huge since effectively everyone on the planet has a mobile device on hand that can receive text messages.

If you're on the fence about a text message marketing campaign, here's why you can't afford to ignore it.
1. Text is not a saturated market.
Marketers are constantly competing for the next best channel. Seven years ago it was Facebook. Then Instagram. And now Messenger. But while these channels show better ROI, they can be difficult to stand out on.

Over 90 percent of U.S. businesses use social media for marketing purposes — a medium with nearly 2.65 billion daily users. Considering this, you need a strategy that will help you get heard over all the noise. And so enters mobile marketing.

Texting carves out a little place in your prospective (and existing) customers' minds. Only 20 percent of businesses use text message marketing. SMS messages are a fresh, exciting way to engage with customers in a way that just makes sense — you're selling to an opt-in audience that has proven its interest in your products! Ideally, you want one comprehensive chat marketing strategy rather than a mixture of channels that everyone else is already on.
2. Less expensive.
This is one of the most important aspects of text message marketing for SMB's and marketers. In most cases, you can send a text for as little as 3 cents. Getting set up takes minutes if you use a chat marketing platform like ManyChat.

Once you get set up, you can easily connect your Facebook Messenger, email, and text campaigns. Digital Marketer and ROI Expert Matt Plapp uses a customer acquisition tactic called "Waterfall the Conversation" to drive down costs and show better ROI.

If you're interested, we recommend checking out his post: How to Create Conversations with Facebook Messenger, SMS, and email.
3. Great way to start a conversation.
A standard routine might begin with paid ads or sponsored messages to start a conversation. A better approach is to personalize your text messages to make them feel more targeted, or even automate them.

The best texts speak with a distinctive voice. Whether it's an opt-in message, news update, or promo message, you need to project the same personality. To achieve this, texts must be memorable, identifiable, and centered on the reader.
Even if that initial text doesn't receive a response, it's the start of powerful drip campaigns. After all, retargeting is all about starting the conversation — and that's where SMS marketing shines.
4. Ramp up lead generation.
This is the classic lead generation example. More qualified leads are one of the main reasons businesses are moving to text message marketing. Almost without exception, texting gets a 98% open rate and a 19% click-through rate.
That's a remarkable success rate in an era where consumers spend hours a day on their mobile phones (and where marketing efforts need to shine).
Done well, text messages provide casual interactions with prospects who are learning about you or close to converting. Make text available to subscribers, but don't force them on leads. A good text message marketing campaign should be centered around meaningful conversations that move prospects further down the funnel, ready for sales.
5. Use for multiple purposes.
Text message marketing is about great implementation, not magnificent ideas. A good strategy can deliver great results if you use it the right way. For example, you can promote via text at events, a specific location, or any campaign run through Messenger or traditional media. Find ways to attract an audience that shows they will benefit from signing-up, not the other way around.

From a business standpoint, you can capture email addresses, product feedback, survey responses, and so much more through text and mobile. It's a great opportunity for you to gather customer data to use in other marketing campaigns.
Regardless of its impact on sales, SMS marketing efforts may still lead to significant lead generation data capture or increase direct traffic to a company's website.
6. Higher conversion rates.
A common theme at Conversations 2019 was personalization and conversion rate optimization. Whether a customer is using a product, talking to a rep, or receiving a text, it should feel familiar and authentic. This level of personalization relates to higher conversion rates, which is exactly what text message marketing can help you achieve. A texting platform like ManyChat allows you to engage directly with a customer on their mobile device, something that digital marketers have coveted for years.

Successful text marketing campaigns can see as high as a 45% conversion rate. When you message someone, you can use their names and other custom aspects like time and location to boost the likelihood of completing an action.
7. Relevancy.
SMS text marketing requires businesses to be relevant. This is because, on average, 82% of texts are read within five minutes of receiving them. The actual content of the message should focus on when and where a customer is when they receive it.

If, for example, you have a midnight discount offer that goes out in the morning. Odds are the reader will forget about it by the time they can use it. Instead, if you send it at 11 PM, chances are they redeem your promo. An effective SMS marketing campaign need to be both relevant and timely.
8. Easy to measure results.
As the increase of marketing tools grows rapidly, marketers are looking for ways to capture and measure the results of their campaigns. With a chat marketing platform, open and click-through rates are tracked to know who acted on what messages. Also, you can see delivery rates. This helps you identify incorrect numbers and can trim your database, so you don't have to pay for failed texts.
Text message marketing is flourishing
As someone who markets a business, you know all too well the pain of generating leads on a budget. Sure, you put together your Messenger Marketing and email strategy, your paid social and AdWords campaigns. What many miss is adding text message marketing into the mix. It's a cost-effective, cross-pollinating, and easy to enter space where few people are, but many should be.

Did you know that ManyChat now offers Messenger, text, and email marketing abilities in-app? Sign up for a ManyChat Pro account today to drive more leads and sales for your business.
The contents of this blog were independently prepared and are for informational purposes only. The opinions expressed are those of the author and do not necessarily reflect the views of ManyChat or any other party. Individual results may vary.