8 Simple Facebook Messenger Hacks That Work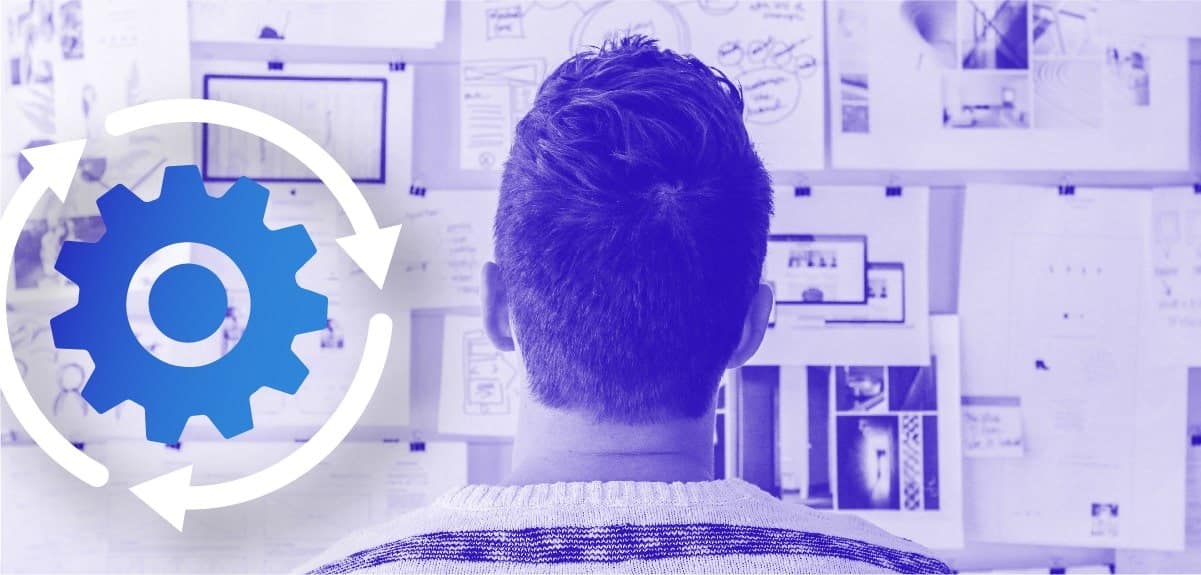 If you want to learn the best Facebook Messenger hacks for your lead generation, then you'll love the information we have to share with you.

Messenger Marketing has grown quickly over the past few years: The Facebook Messenger app has over 1.3 billion monthly users, more than 40 billion active businesses, and has become the second most popular iOS app of all time, behind only Facebook itself. But what is Messenger marketing? Or, more importantly, how do you make it work for your business?

In a competitive space, the best Messenger hacks are forward thinking and allow companies to offer frictionless and human-like interactions with customers.

If you are looking to hack your way to Facebook success, here are the best Facebook Messenger hacks proven to help you get more subscribers, drive down acquisition costs, and bring in more revenue. Using these tips, you can become a successful Chat Marketing pro too.
1. Connect with your Facebook leads on SMS and Email
One of the best Facebook Messenger hacks is connecting with your leads on multiple channels. Back in the day, you had to use different tools and integrations to achieve a multi-channel campaign. Now, you can get user contact info and consent inside the Messenger window, and send texts and emails from the ManyChat platform — no more app-hopping.

This Facebook Messenger hack helps maximize user engagement by using the right channels at the right time. For example, you can use Messenger to create fun and interactive experiences for customers, SMS for quick updates and time-sensitive reminders, and email for longer updates and follow-ups.
With the upcoming Facebook Messenger changes, you'll need to find a way to get people back into Messenger to restart the 24-hour engagement window. When you connect with your Facebook leads on SMS and email as well, you can encourage them to come back into your Messenger bot and refresh the 24-hour window.

Only with ManyChat you can send a message with Messenger; then, if the user is outside of the 24-hour window, send a text message or an email instead.
2. One-touch contact, two-step consent = higher opt-in rates
Persuading subscribers to opt in to multiple communication channels is key to the success of your campaigns. With the one-tap contact info, two-step consent, getting sensitive information from subscribers is no longer a painstaking venture.
When someone's email and/or phone number is attached to their Facebook account, their information will pre-fill the response. Or they can manually input, as seen in the image below.
Users can quickly and easily share target phone numbers and email addresses in one single Facebook message. Then express consent for you to contact them in message number two. This frictionless experience helps attract leads and encourage completions, and is a great way to use Facebook Messenger for collecting leads.
3. Create contextual multi-channel communications from Messenger
Breaking the flow of your Facebook Messenger conversation by switching from platform to platform hinders the customer experience. If they receive an email or text that references a future message in your Messenger sequence, it can create confusion and lead to poor brand associations.

Thanks to ManyChats Flow Builder, SMS and email blocks have the context of your chatbot conversation.
This allows marketing agencies and companies to keep the conversation alive and engage in Facebook Messenger marketing and remain relevant without worrying about technical stuff or using multiple tools.
4. Create a CRM inside your Chat Marketing platform
Customer relationship management tools are known to improve customer retention. Most Messenger Marketing chatbot platforms don't let you collect and store all your subscriber information in one place. This can lead to incomplete data sets, lack of relevant communication with customers, and overall, lead to a bad experience for them.

Many agencies and marketers push information out to third-party CRMs to manage user data. However with ManyChat, you can easily gather information and use it to reduce client acquisition costs and improve customer retention.

Thanks to automation, you can take the burden off repetitive lead generation tasks from your team. Additionally, you can also use this information to improve your Facebook advertising costs and create more relevant and contextual sequences for your customers.
5. Answer live chat requests anytime, anywhere
Combining live chat and automation is powerful. Whenever a customer issue arises, the standard routine is to find your laptop or computer to respond. It adds a nice personal touch, but you could lose someone in the time it takes to get into your admin live chat.

With the ManyChat Mobile App, you can resolve customer requests in real-time from your phone.

You can also monitor and respond to questions right away, pause or resume automation, add a subscriber to a specific sequence, send photos and voice notes, and so much more on the go.
6. Let people pay for products and services in Messenger
Gone are the days where potential customers need to leave Messenger to buy something. No more loading pages, complicated landing page or form fills, or inputting credit card information. With Stripe and PayPal integrations, you can get sales faster and reduce abandoned carts. Businesses can charge for their products and services without leaving the chat window.
In ManyChat, all you have to do is connect your PayPal Business account and your Pay Button will automatically update. Customers don't have to fill in credit card details. PayPal manages the transaction, so you sell more, faster.
7. Get Messenger subscribers from anywhere with a Ref URL link
A Messenger Ref URL is one of the most powerful tools you can use to build a subscriber list. Simply put, it's a link you can drop anywhere, from marketing emails to Conference talks and Facebook Lives, so that people can enter your Facebook Messenger bot and subscribe.
When a user taps your Ref URL, they'll enter a Messenger chatbot sequence. Once they interact with your bot, they become a subscriber. Typically, companies offer an incentive to get people to click through. You can set a general sequence for Ref URLs, or get creative and use a different sequence for each link you place. This can help tailor messaging and move every Facebook user closer to the final conversion.
8. Click-to-Messenger Facebook Ad
When you use click-to-Messenger ads, you give potential customers a novel way to connect with your company. Instead of going to a landing page to fill out a contact form or complete an action, they can interact with you on a social media medium they use every day.

A click-to-Messenger ad acts as a salesperson for your company. The sequence attached to the ad can offer lead magnets, send relevant content, and even book demos and appointments in the chat window. Helping you move leads further through your buying cycle. Since everything happens in real-time, you can engage with leads the minute they express interest in your offer.

The Best Facebook Messenger Hacks for 2020
With over 40 billion active businesses on Facebook, it's not easy to reach and retain customers. Messenger is a great way to cut through the noise and get your business seen. You can use these Messenger hacks to create more meaningful connections with customers and drive revenue for your business.

Ready to get started? Sign up for a free ManyChat account and get started today.
The contents of this blog were independently prepared and are for informational purposes only. The opinions expressed are those of the author and do not necessarily reflect the views of ManyChat or any other party. Individual results may vary.