11 Best Lead Generation Strategies to Try This Year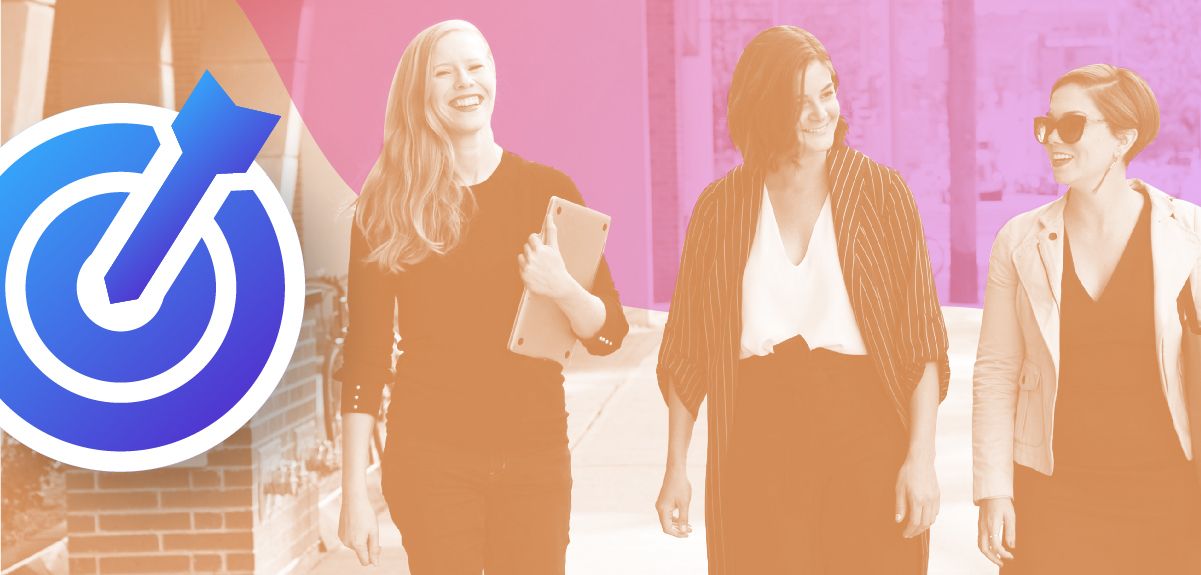 Struggling to attract new customers with your current lead generation strategy?

You're not alone. Over 61 percent of marketers say getting qualified leads and traffic is their top challenge year-after-year.

While lead generation is not a new concept, channels and behaviors change all the time. Which means the way your customers communicate today may be different than three years ago.

Want to attract and convert more customers for your company? Of course, you do. But before we go into the best strategies, let's talk about what lead generation is.
What is a lead generation strategy?
Lead generation is how you attract and convert people interested in your product or services. It's an important process for every business to have in place in order to grow their customer base.

It typically consists of people showing an interest in your company by interacting with a Messenger bot, filling out a form, or downloading a piece of content. Your goal is to gather as much information about a potential customer to determine whether they want to buy from you or not. The type of information differs depending on your company.

There are a ton of lead generation processes to choose from. So what's best for you? Here are 11 lead generation strategies you can use to grow your business this year.

1. Review your website messaging
All lead generation is geared towards enticing a potential customer to take action. And for many companies, their homepage is one of the first places this can happen. Simple changes on your homepage can make a big impact on how many website leads you convert.

For example, Tandberg, a leader in teleconferencing, increased lead generation by 50% with a tweak to their call-to-action (CTA) and website text.

The edupath landing page below is another great example of lead generation on your site. Although the app is for students, it zeros in on convincing parents to sign their kids up.
The key to successful website messaging is to make it about the reader. So go back to your homepage and ask "does this speak to my target audience?", and if the answer is no, tweak what your messaging to get more sign-ups.
2. Host a webinar
There was talk last year about whether webinars are dead or not — and it couldn't be any further from the truth.

Companies still use webinars to give educational presentations related to their business and connect with audiences in a more intimate way. If done right, it can result in not only tons of leads, but massive revenue as well.

To get started on creating your first webinar:

Focus on a problem your audience has. There's no point in giving a presentation if it doesn't solve a problem. You can find questions potential customers are asking on AskThePublic. Simply type a topic into the search bar and find some questions you can answer.
Sign up for an affordable lead generation tool like WebinarJam. It's one of the easiest ways to host an interactive and engaging webinar for your viewers.
Promote it everywhere to reach the largest amount of people. Use a combination of paid and organic social media and even link to webinars in your content. Don't forget to remind people they signed up to increase attendance numbers.
Treat your webinar like a lecture that teaches your audience something. It's all about providing value and building trust so they become more interested in your offer.
3. Build a Messenger Subscriber List
Messenger continues to become a leading channel for marketers to connect with their audience. It helps you have proactive conversations and build relationships with potential customers. Higher open rates, click-through rates, more opt-ins, and conversions are some of the advantages of using Messenger for lead generation.

Click-to-Messenger ads streamline the information collecting process. So instead of sending people who click your ad to a separate landing page, you can do everything right in the chat window. Plus, once someone becomes a subscriber, you can send targeted Sponsored Messages as a way to improve your entire marketing mix.

4. Build that email list
Marketers love to point out that email is also dead (like webinars!). But again, that's not the case.

Email is still moving strongly as a great lead generation strategy. Your goal is to offer valuable content or giveaways in exchange for opt-ins. Only then do you have permission to send an email.

To see the highest ROI from email campaigns, you'll need to build an engaged list of interested people. You can give stuff away for free, send discounts, or offer a newsletter and product updates — whatever entices them to sign up for your list. Once they do, you can start nurturing the relationship with email, Messenger, and other marketing channels.
5. Get social
Getting traffic and attention on social media is no easy task. Back in the day, you could simply post some content on a channel and grow your following. Today, it's about tapping into different social channels to extend your reach and interacting with potential customers.

Channels can include Instagram, Facebook, YouTube, Reddit, Medium, Messenger, Twitter, Quora, and more. Wherever your audience is.
It's an important part of your lead generation strategy for multiple reasons:
Share content with your followers
Help bring more traffic to your blog
Build brand awareness
Increase opt-ins for email and Messenger lists
6. Get the perfect testimonials
Did you know that 71% of people trust online reviews as much as personal recommendations? Think about the last time you went to a restaurant or researched new software. Odds are you turned to Google, Yelp, Facebook, or Capterra for more technical stuff.

The same goes for your company. Every company gets reviews. Encouraging customers to openly share them on the internet can attract more leads for your business.

Derek Halpern shows us the "Perfect Testimonials Framework" here:
And if you don't want to watch the video, here's the idea behind it:
The best testimonial underlines an issue your target customer currently has
Show in detail how your product or service helped solve the problem
Be honest
Get a testimonial for each different type of customer you want to attract
To get these, simply talk with past customers and ask about their experience. You can get the full scoop and write a testimonial they can approve and you can use.

7. Regularly Publish Blog Posts
At this point, you probably already know how important blogging is for your lead generation strategy.

So we won't bore you with the details, just some blogging benefits:

Take a look at what your customers struggle with, and create blog content around that. For example, if you're a real estate agent, first-time homebuyers might be worried about moving and budgeting. You could write blog posts like:

Budgeting Tips for First-Time Home Buyers
9 First-Time Home Buyer Mistakes You Should Avoid
The Ultimate Guide to Buying Your First Home
8. Offer Live Chat on Your Site or Facebook Page
Potential customers want quick and easy solutions for their problems. So what does this mean for your lead generation strategy? Use a live chat feature.

44% of online consumers say that having their questions answered by a live person during a purchase is an important feature on a site. By being accessible to your prospects in real-time, you can give them what they want and generate new leads.
Even more, 63% said they were more likely to return to a site that had a live chat function, and 62% were more likely to be a repeat customer.

Live chat and chatbots go hand-in-hand. They can answer questions anytime, close sales, and engage with customers when you're not around.

9. Answer questions on Quora
Every day, millions of people look for answers on the internet. That's why answering questions on sites like Quora is a great lead generation tool to build your brand as an industry leader.

With over 300 million users per month, it's become one of the best Q+A sites online.

To drive more leads from Quora, you want to:
Include links to your blog or social media accounts
Get questions sent to you by email so you never miss a beat
Share content that other Quora users will want to follow
Answer popular questions by sorting by latest activity, top answers, and followers.
The more you put into Quora, the more you get out of it. So put readers first and provide insightful, valuable responses worthy of an upvote.
10. Remarket, remarket, remarket
Did you know the average conversion rate for first-time visitors is only 2%? Your site may be generating a ton of traffic, but if people are completing a call to action or making a purchase, you need to adjust your lead strategy.

That's where remarketing comes in. Simply put, remarketing ads follow people who have previously been on your site around the internet, and encourages them to come back.

Travel sites are notorious for remarketing ads like the one below:
…But any company can see results from using them. So much that after retargeting with an ad, site visitors are 70% more likely to convert.
11. Create an incentive-based referral system
Every company is different. So how you build a referral program for an eCommerce store may be different than a referral program for a marketing agency. But the heart of any successful referral program is the same: how can you make your customers feel valued and appreciated?

You could choose a popular item from your store, a gift card, or even a percentage of their next bill. It's important to drive word-of-mouth referrals because customers obtained from incentive-based referrals are more loyal and valuable than other customers. Researchers found that referred customers were 18% more likely to stick around, and generated 16% more in profits.

So not only does it help you generate more leads, but extends the average lifetime value of your customer base. That's a win-win in our book.

Time to generate more leads for your business
Lead generation can be both exciting and intimidating for any size business. Because without a healthy pipeline of new customers coming in, it'll be hard to survive.

With these 11 lead generation strategies, you can bring in more warm leads and convert them into paying customers, faster.

And if you need help with your Messenger Marketing strategy, check out the ManyChat Community on Facebook. Or sign up for a free ManyChat account and build your own bot today!
The contents of this blog were independently prepared and are for informational purposes only. The opinions expressed are those of the author and do not necessarily reflect the views of ManyChat or any other party. Individual results may vary.