Copy Hacks to Improve Subscriber Rates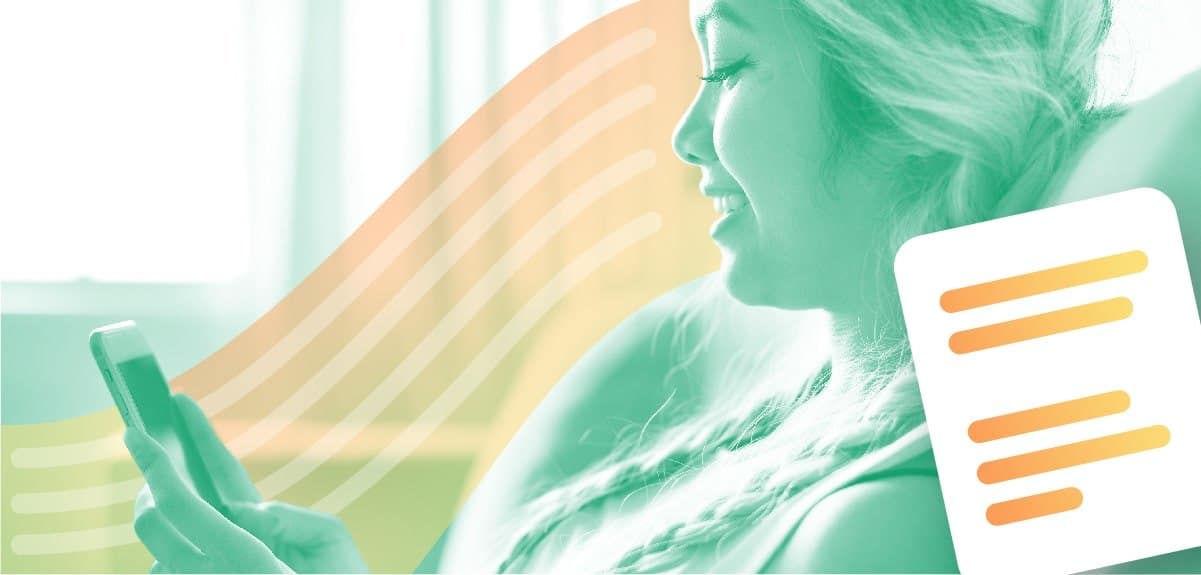 We see you over there, looking to grow your subscribers so you have a better shot at converting customers. Kudos! And we want to help.
The first thing you should know is ManyChat has tons of growth tools to help make this as easy as possible.
The second thing you should know is that getting a visitor to interact with your bots and become a subscriber is only as good as your copy. You have to drive them to hit that button, otherwise, it's a missed opportunity.
To help you create copy that will keep your customers coming back time and again, follow these tips.
Always Give a Warm Welcome
Warm, human decency in your ManyChat bot sequences is key to acquiring and retaining subscribers.
When a visitor hits that Get Started button and becomes a subscriber, your welcome message should emulate that of a warm host directing them to the information they're seeking, or the content best suited for them.
A warm welcome with an introduction to your brand sets the tone for positive, intimate interaction. Additionally, you should keep general human decency in mind throughout all your campaigns to create that human, conversational tone.
Create Compelling Overlays
Overlays are features that allow you to capture the attention of visitors and drive them to your Messenger bot with the intention of converting them to a subscriber. You only have a little space to work with, so your message has to be attention-grabbing and relevant to the content on the page they're looking at.
Having content such as an overlay or banner that solves a certain pain point is an ageless marketing hack. If visitors are looking at tips on your blog to improve subscriber rates, and your overlay says, "Take this quiz to see where you can improve subscriber rates," then your engagement potential is pretty big.
Send them right to your bot, and voila.
Ask Questions
Converting a visitor to a subscriber means getting them to interact with the bot. Asking questions almost always achieves that engagement. However, asking the right questions is key.
If you're trying to build a relationship, avoid the generic, "How may I help you?" question and opt for more targeted, relevant questions. "Is improving subscriber rates one of your goals?" or any other specific question that drives right to their needs is what you should aim for.
Offer Benefits to Page Followers
You have the unique opportunity to share a bot's Messenger link (blue m.me link in the Dashboard tab of your ManyChat account) with all followers of your Facebook page. Pair fun, conversational copy with can't-miss offers or interactive quizzes. All they'll have to do is click the link and then hit the Get Started button to become subscribers of your bot, so the opportunities here are endless.
Link Messenger URLs to CTAs
If you create content, landing pages, or social media posts, you have the opportunity to link call-to-actions to your Messenger links to grow subscribers. Create specific campaigns and sequences and link lead magnets right to your bot.
Create Personas
Growing subscribers means defining different personas that represent your brand and matching their tone.
Your best bet at starting conversations is to define personas and speak to them with their own tone in your campaigns. This might mean having a lead magnet that targets a certain persona, and a ManyChat overlay that also targets that same persona to send them to your bot. All of which should have copy that emulates their own tone.
Having a few well-defined personas allows you to tweak the tone of your copy to better target visitors and convert them.
Key Takeaways
Writing copy that's effective at improving your subscriber rates means:
Remembering human decency.
Creating compelling, relevant overlays.
Asking specific, engaging questions.
Creating exciting opportunities for page followers.
Linking your Messenger URL to CTAs.
Defining, targeting, and tone-matching your brand's personas.
Creating compelling copy is easier than you think, and pairing it with ManyChat growth tools is a no-fail way to polish up those rates!
The contents of this blog were independently prepared and are for informational purposes only. The opinions expressed are those of the author and do not necessarily reflect the views of ManyChat or any other party. Individual results may vary.