How to Audit Your Messenger Bot Sequences (Flows)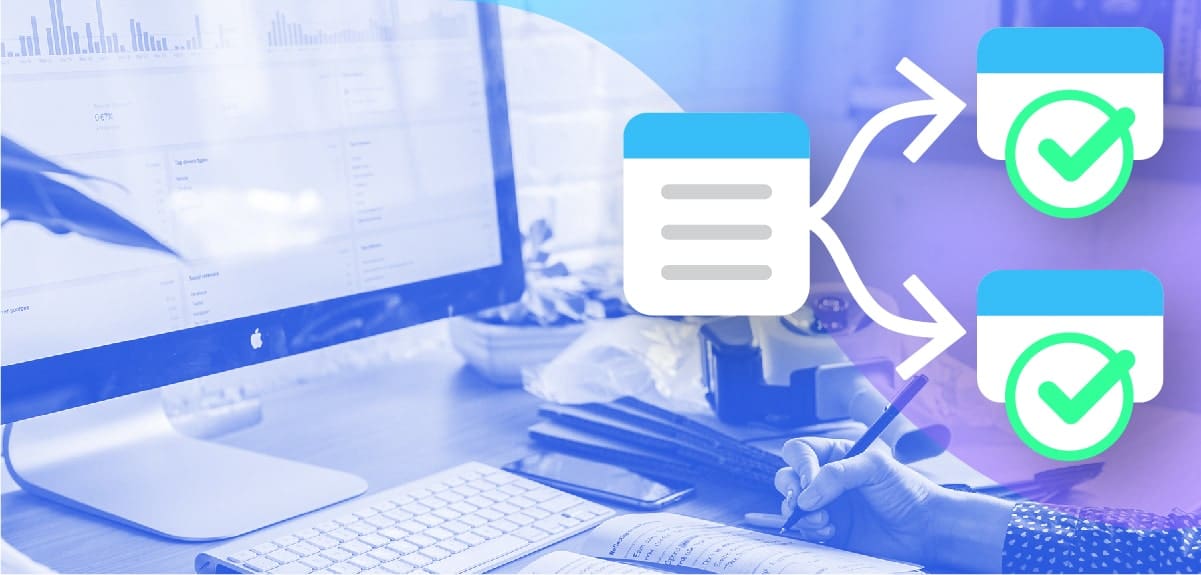 ManyChat has a ton of exciting features and functions made to help you optimize your Messenger bot campaigns.
To explore all of the benefits and use them to help you artfully craft your flows for max results, you'll want to begin by conducting an audit to see how well each node is performing.
Not sure where to start? We've got you covered. Here's how you can successfully audit your Messenger bot flows.
Assess and Define Your Main Objectives
The first step in auditing your Messenger bot sequences is to assess, re-assess, or more clearly define the main objective of each one.
All too often, we forget that every campaign has one specific well-defined end goal. Between revising campaigns, tailoring them to see what's worked and what hasn't, and having multiple collaborators, the main objective can easily get lost in the sauce.
Whether it's to get the user to register, enter a drawing, or simply start the conversation, going back to the drawing board and clearly defining or re-defining the objectives can help you begin to work backward and see how well each step is doing their part.
Cross Reference Flows With The Customer Journey
The customer journey is a universal marketing diagram that breaks down the typical phases that convert a prospect into a customer. These are the various phases of the customer journey in specific regards to Messenger Marketing:
Visitor (First Touchpoint)
During this initial phase, your visitor has just discovered you and made contact with your bot.
Subscriber (Knowledge Seeking)
Now they're interacting with your bot, asking, questions, etc.
Lead (Research)
The bot has done its job converting this visitor into a lead.
Customer (Purchase)
The visitor has converted to a paying customer.
Naturally, this process varies based on the products and services you offer, but it can mostly be classified into these core phases.
Your ManyChat flows are literally mini customer journeys. Assess which flow steps fall under each phase. Ask yourself, "How well are my steps nurturing this phase of the customer journey? Is there a way to streamline my flows and cut out certain steps? Should we increase or decrease the automation in this phase?" Conducting a mini SWOT (strengths, weaknesses, opportunities, threats) for each step of your flow helps, too.
Check Analytics in the Flow View
It's imperative to zoom out and get the big-picture strategy of your flows, but it's even more important to see how well each step is performing. That's why ManyChat allows you to view analytics in the Flow View – to see where people are falling off so you can revise your tactics.
If a certain step is under-performing or has a high drop-off rate, analyze your "triggers" or "logic" for any hang-ups or areas of improvement.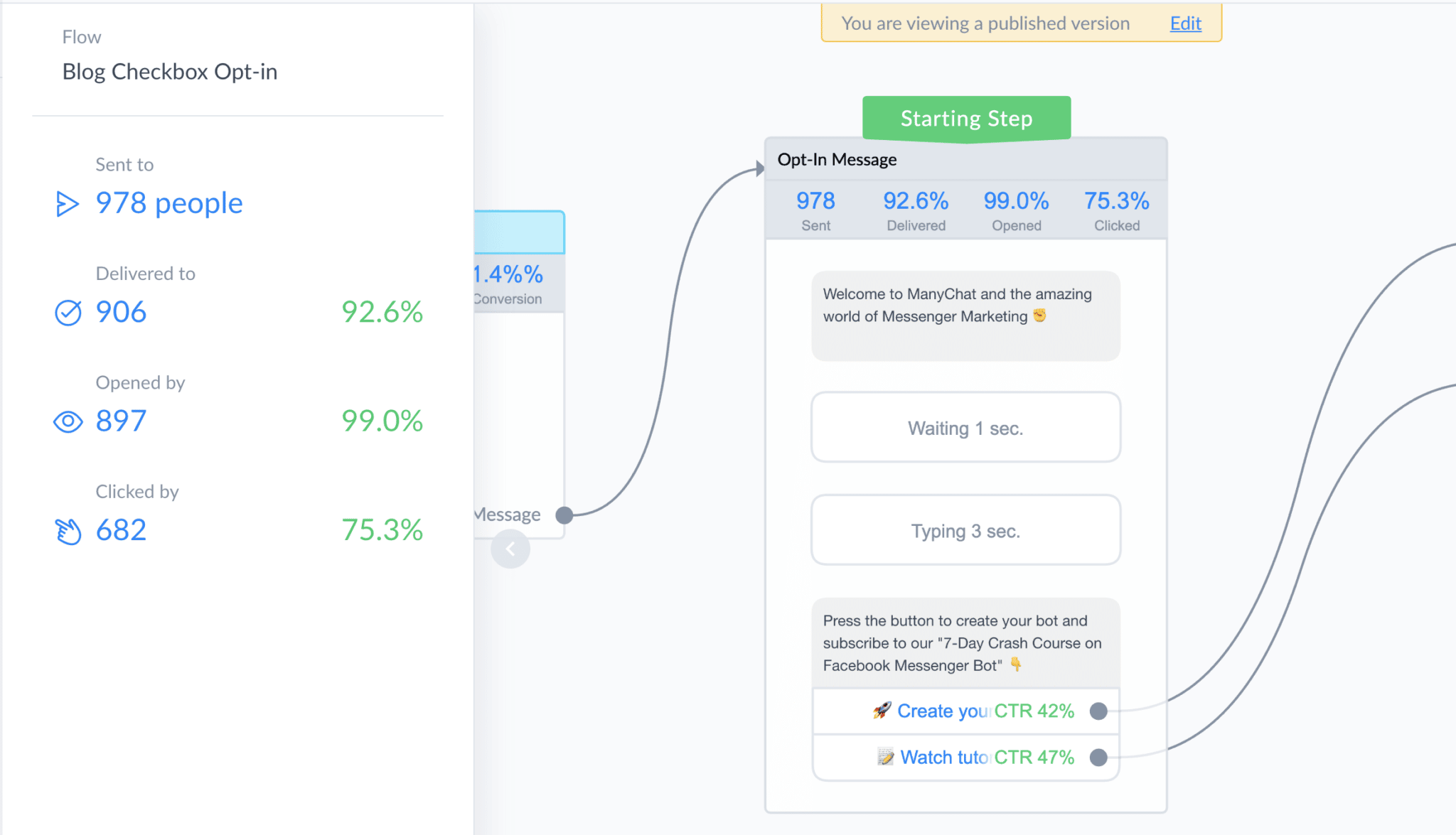 Use the Randomizer
We love the randomizer! Simply put, A/B testing in marketing is critical in helping identify what works and what doesn't. If certain auto-message copy works better at bringing in customers, you'd want to know, right?
The randomizer is a feature that allows you to randomly split your visitors into different paths to see which path performs better. For example, you can test your welcome messages to see what works best at driving conversions, or you can A/B test a different call-to-action inside the growth tool's opt-in message. The randomizer allows you to create up to six variations so you can cross-compare and optimize your flows for optimal performance.
Stay Involved
It's important to note that you can't completely automate the customer journey. While your Messenger bot sequences certainly take care of the leg work in the initial phases, remember to stay involved. You'll likely have to answer certain questions, work leads, etc. before closing the deal. If certain steps in your flows have a high drop-off rate, it might be because it's time for you to jump in and add the magic of your personal touch.
Take your flow to the next level.
The contents of this blog were independently prepared and are for informational purposes only. The opinions expressed are those of the author and do not necessarily reflect the views of ManyChat or any other party. Individual results may vary.