10 Ways to Optimize Your Business Page for Facebook Lead Generation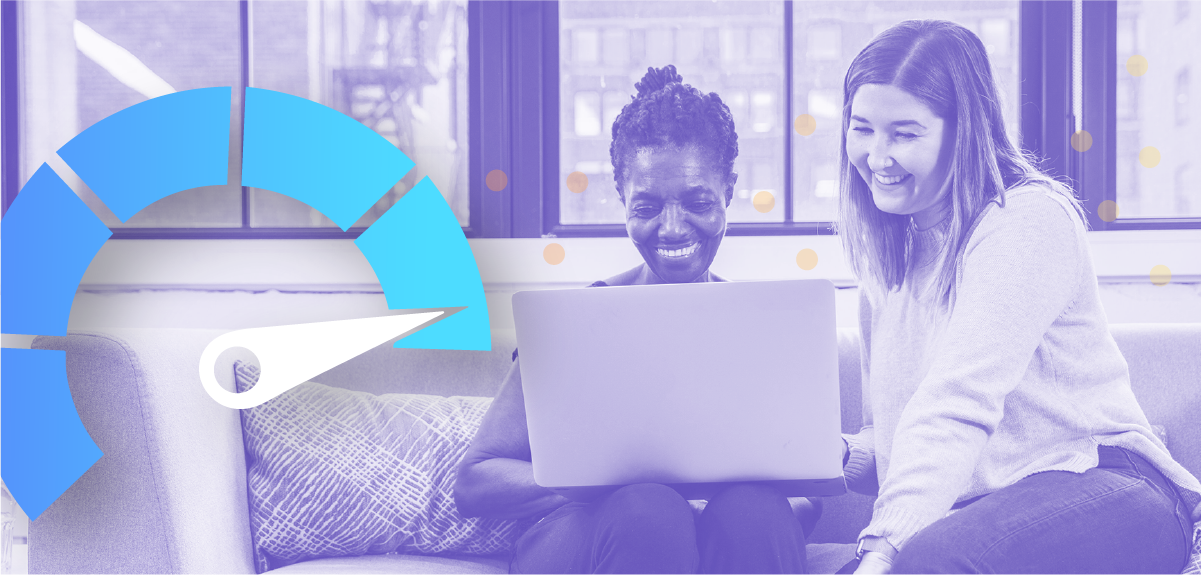 Want to boost your Facebook lead generation skills? Then you're in the right place.

As a business owner, tapping into Facebook seems like a no-brainer — you set up a Page and the leads start rolling in.

While business owners know how to get started on Facebook, many may not know how to use it to streamline their lead generation process.

So, whether you're new to social media or simply not getting the lead volume you want, try these ten small changes to make a big impact on your business.

Here are ten ways to optimize your Facebook page for lead generation:
1. Make Sure Your Business Page is Complete
An incomplete business profile can be a deal breaker (or in this case, a lead-breaker).

Information like your hours, a phone number, or description are helpful when someone is trying to learn about your business. You only have a few seconds to keep someones attention. If you leave them digging for information, they'll go digging somewhere else.

Categorize your business properly to help people find your Page. It also helps them learn quickly about your products or services. Plus, posts from a complete profile have higher reach than those that don't.

2. Maximize Your Call-To-Action
Make it easy for people to do an action on your Facebook Page. Choose a relevant Call-to-Action (CTA) for your Page based on what users should do next.

For example, Bark wants you to visit their Facebook Group for New Dog Parents:
Your CTA can link to any destination on or off Facebook. Different categories include:
3. Talk With Your Audience
Your job doesn't end once a post goes live. Replies to comments can help improve post visibility and builds your reputation.
Thoughtful replies also show your audience that your business is friendly and accessible, and encourages more user activity. People are more likely to comment when they know they'll get a response.

4. Make Original Content
Keep content original to stay ahead of new trends. Although the most successful posts vary with each algorithm change, recent studies show original content is always valued.

Pages that create their own content become Content Originators. Content Originators stay ahead by using natural distribution networks, like shares and comments. When Facebook sees an increase in this, it pushes the content further.

Not sure where to start? Ever think about video?
Move your content forward by including video in your posts. It's more likely to encourage interaction, and videos with subtitles tend to perform better since most people watch them on mute.

5. Use Facebook Lead Ads
Facebook Lead Ads help you collect lead information easily from mobile ads. The entire lead generation process happens right in Facebook and can be set up in Ads Manager.

Lead Ads a great way to improve your Page because all forms are mobile-friendly. Since 96% of users access Facebook from a mobile device, you want to make it as easy as possible for them to interact with your business.
Because it's easy to target specific audiences, you can reach local or niche groups at a better price with quicker results.
6. Follow Up Fast
Simply put, the longer you wait to follow up on leads, the more money you lose.

Sometimes people surf Facebook with a goal in mind. They may need to find someone to fix their refrigerator or a restaurant that's open late.

These same people expect a quick response — roughly within 10 minutes of contact. Businesses who do follow up quick are usually those who seal the deal.

Quickly following up with people who fill out lead forms or have any questions makes your Facebook profile more effective. In fact, businesses that follow up within five minutes can see 6x more revenue on average.
7. Use a Facebook Messenger bot
What better way to talk to your customers in real-time than with a Facebook Messenger bot? The best bots automate lead gen tasks and can help you:
Schedule appointments
Collect information
Advance leads through a sales funnel
Close deals faster
These AI-powered softwares do the heavy lifting so you can scale and grow your business.
Once a Messenger bot is set up, like the Facebook Real Estate lead generation example above, it makes and saves money. In fact, some businesses see a 400% return on investment with their Facebook Messenger bot. And now with ManyChat SMS, you can create powerful multi-channel campaigns that engage customers in real-time and boost revenue for your business.

The best part? It only takes minutes to get your Facebook Messenger bot set up.

8. Offer a deal
We've all been enticed by a good deal or two in our day. So you know there's nothing more appealing than an exclusive offer to kick off your relationship with a company.
Considering more than one-third of Facebook users will follow a page to receive an offer, it's important to grow your social presence, which in turn can bring in more Facebook leads.

Whether it's a lead ad, a message, or a standard post, customers are more likely to engage with content that offers a personalized deal.

You can even set up special offers right on Facebook:
Or, you can use a Facebook Messenger bot to get more subscribers in exchange for a deal like so:
Make offers irresistible like Legion Beats did to get people excited to join your list.
9. Allow Reviews
By opening up your Facebook page to showcase customer reviews, you ensure transparency into your business. It also will help generate even more leads for your sales funnel.

Roughly 91% of people read reviews before making a decision. This makes enabling reviews on your Page one of the most important things you can do to optimize your Facebook Page.
The only thing is, you need to set your Page up to allow reviews.

It's really simple:

Click Settings
On the left column menu, click Templates and Tabs
Scroll down to Reviews and click Settings
Toggle ON
And that's it!
10. Set up live chat
Good CTA's and a Messenger bot are important, but being able to talk to Page visitors in real-time can help you convert them faster. Whether it's your sales, customer support, or marketing team, you should use live chat to boost your Facebook lead generation.
Using a Chat Marketing platform like ManyChat, you can jump into a conversation, answer questions and concerns fast, plus, you can capture people's information like phone numbers or an email for future marketing efforts.
You can even chat with people from ManyChat's mobile app: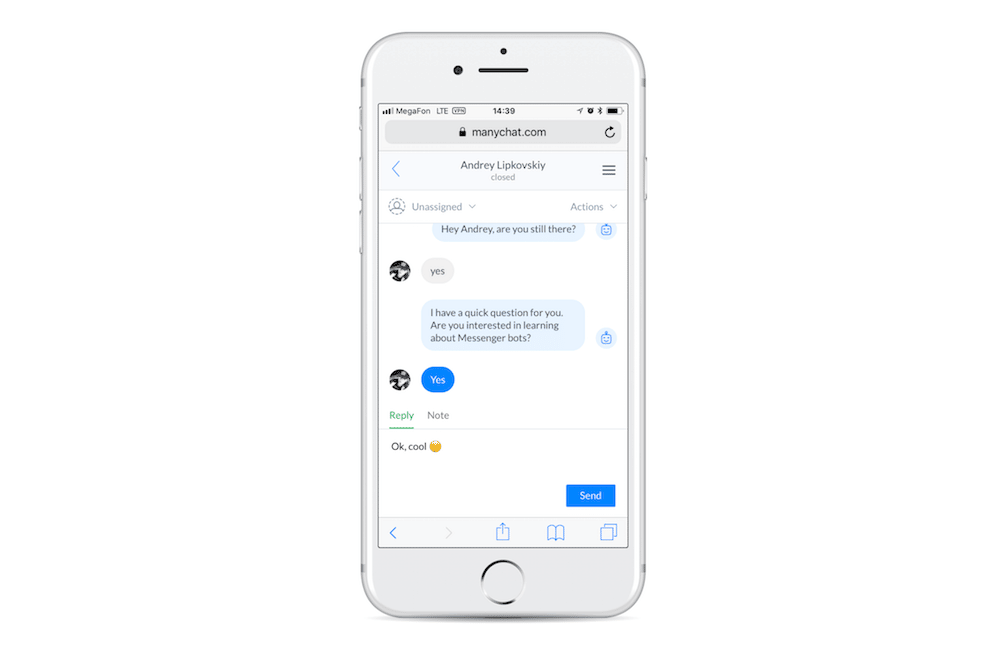 As a rule of thumb, you don't want to always sell in live chat. If you can guide prospects toward a solution, you'll build enough affinity to not even ask for the final conversion, whether it's a sale or sign up. For specific questions that may require some expert insight, such as a specific feature or benefits, you can always rope in other team members in the chat.
What's next for you?
Take these quick tips above to optimize your Facebook Page for lead generation. Most are free and can be easily integrated with Facebook— if they aren't already. And once you set them up, you'll be on your way to an effective marketing strategy for your business.

If you need any help with your Messenger Marketing, check out The ManyChat Community on Facebook. Or sign up for your free account and start building your Messenger bot today.