13 Most Innovative Lead Generation Tools for 2020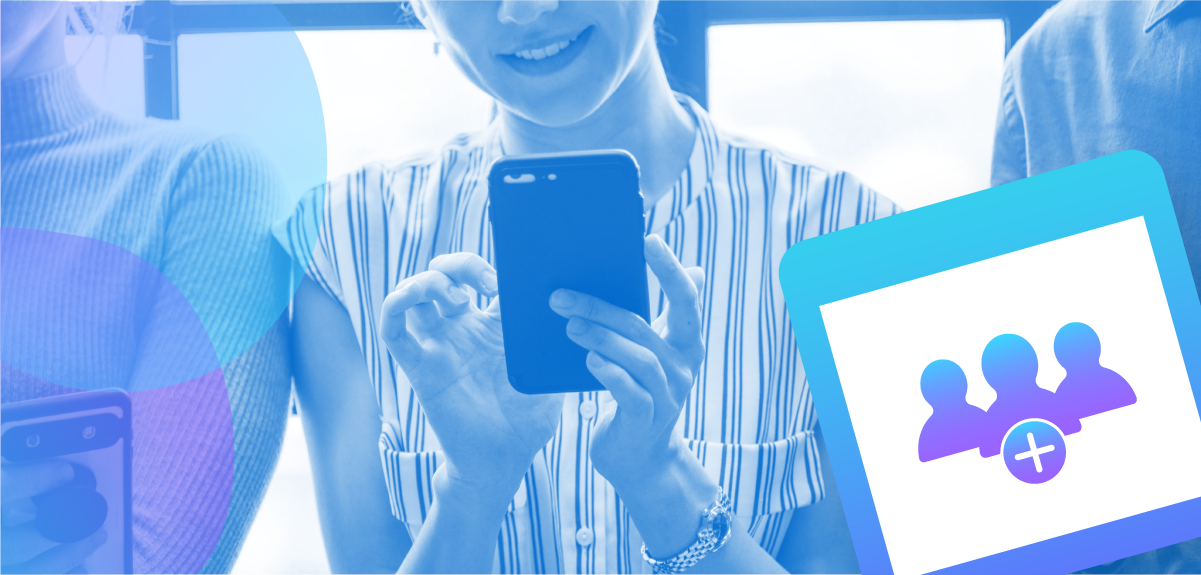 Whether you're a global brand or small eCommerce company, creating a solid lead generation process can have its challenges for any business.

As with any challenge, it's an opportunity to improve business—which is why a solid plan is important to nail down in order to scale your operations.

According to the Bureau of Labor Statistics Business Employment Dynamics, the survival rate of small businesses within the first few years is hard:

20% of small businesses fail in their first year
30% fail in their second year
50% fail after five years
70% will fail in their 10th year in business
If generating customers is one of the biggest issues for business owners, where do you get started on finding them? Here's a short guide on the top lead generation tools that can help you grow your customer base.
1. Quora
Quora is a great way to pull in warm leads. It's become the leading spot for people to get their questions answered online. And it sees over 300 million users per month.

Building your presence on Quora is pretty straightforward. You simply search for queries relevant to your industry and respond with helpful, insightful answers.
Quora helps you:
Create new conversations with potential customers
Discover new ideas and trends to discuss
Build your online presence
Understand your customers' challenges.
Your goal is to craft messages that highlight your expertise — not be salesy. Include a link back to a relevant blog post so if people want to read more, they can head to your site to do so.

2. ManyChat
ManyChat is a Chat Marketing platform that helps you start conversations and build relationships with prospects. It's a simple and effective tool that connects your Messenger, SMS and email marketing all in one place.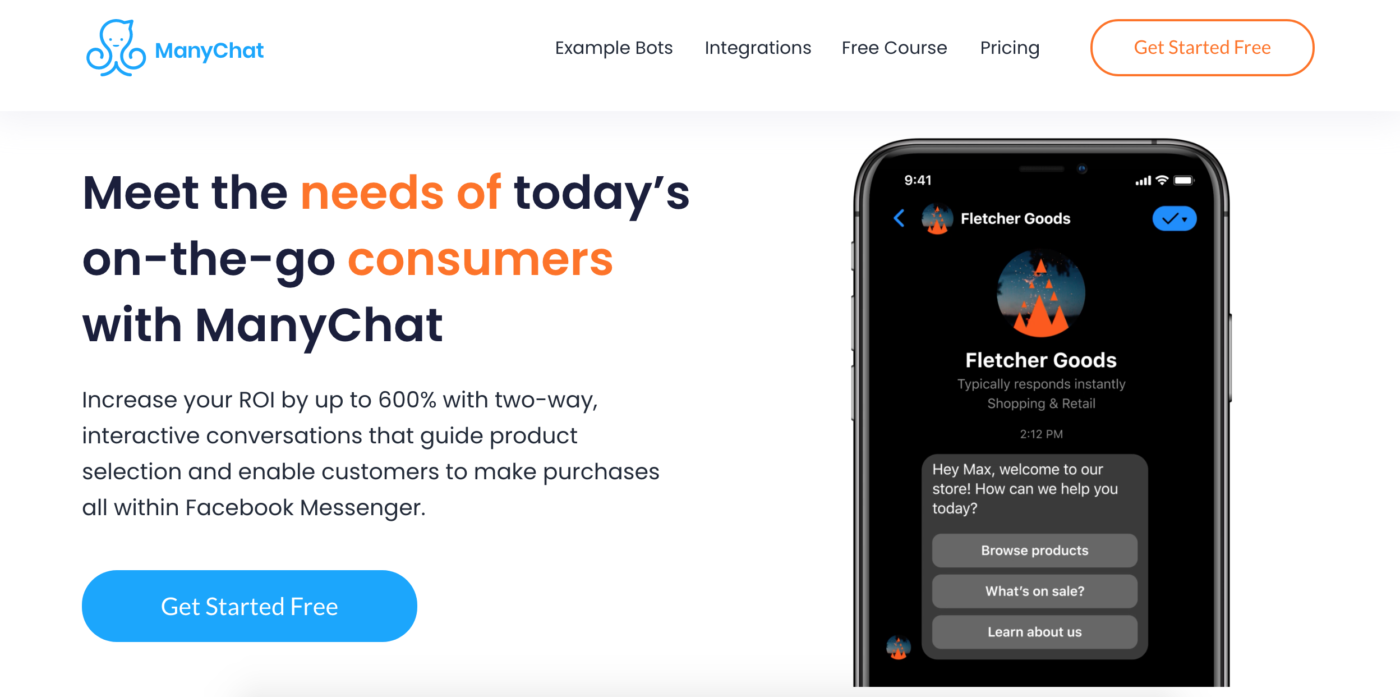 For lead generation, ManyChat can help you:
Send highly-targeted SMS messages and emails
Generate qualified leads with less budget
Increase site traffic
Streamline your conversion path
Connect sales and marketing teams
It's easy to use and free, plus you can build a lean, mean, lead-generating Messenger bot machine in under 24 minutes.
3. HubSpot
HubSpot is a great option for generating leads and CRM. You can easily manage everything from marketing to sales and customer service all in one place. Pricing is on a "pay as you grow" basis.
4. Hootsuite
Hootsuite is a smart way to generate leads on Facebook and other social media channels. It helps you easily manage all your social media accounts in one place.

Plus, with this lead generation software, you can schedule posts in advance, listen to what people are saying about your brand, track follower growth, and more.

With the free plan, you can:
Manage 3 social profiles in one place
Schedule 30 posts in advance
Integrate 2 RSS feeds to find new content
Connect over 150+ apps in your dashboard
5. WordPress
WordPress is one of the best blogging tools to date. It's easy-to-use, inexpensive, and can help you pull in more website leads for your business. 
Here's how:
WordPress helps you get found on Google with its search-engine friendly architecture. It also has over 50,000 plugins and a ton of integrations available so you can customize your site.

This is helpful when it comes to creating site pop-ups, mobile compatibility, landing pages, and more — all necessary for capturing and nurturing leads with your marketing mix.
6. Wistia
Did you know that video marketers get 66% more qualified leads per year, and achieve a 54% increase in brand awareness? If you want to get in on the action — Wistia can help.

Wistia is a simple software for creating, managing and sharing videos. For many small businesses, it helps cut costs for making a video, plus helps convert potential buyers into customers.

7. Mailchimp
Mailchimp is a complete CRM, email, and lead generation tool. It helps you build an audience, create campaigns across the Facebook ecosystem, social media, email, and even postcards. The tool also works to help you build a brand and make recommendations to market smarter and grow faster.

The best part? For businesses with a small budget, you can start free and pay as you grow.
8. WebinarJam
WebinarJam is a comprehensive webinar hosting software that helps companies live cast, stream events, and broadcast webinars. It's a powerful lead generation tool that's often ignored by marketers, but can drive serious revenue when used in your marketing mix.
They offer a ton of relationship building features like attendee spotlighting, active chats, co-presenter capabilities and more. All so you can connect with your audience and turn them into paying customers.
9. Nextdoor
Nextdoor is the world's largest network where neighbors create online communities to help build stronger and safer places to live. In that way, you can tap into local conversations and improve niche marketing efforts.
Why should you use it?
It's a great lead generation tool for local businesses: you can claim a page just like Google My Business. You can also receive and respond to comments given by locals.

Because of NextDoor's hyperlocal environment, reviews are often given by people who know each other. Making your presence and responses even more important to generate leads.

10. Leadpages
Leadpages is helps small businesses create high-converting websites, landing pages, pop-ups, alert bars, and more. The combination of drag-n-drop builders, free custom domains, mobile-responsive sites, and web hosting makes it a preferred lead generation tool for many businesses.

On top of that, it's super easy to use. You can build a fresh landing page in under 30 minutes and start generating leads for your business immediately.
11. Lead Forensics
Lead Forensics is a useful lead generation software that shows who's been on your site. It helps shorten your sales cycle by giving you key information about anyone on your site, including:
Business Name
Names, positions and email addresses of key decision makers
Location
Website
Telephone Number
With Lead Forensics, you can automate the lead generation process and close deals faster. Plus, it integrates with some of the top sales and marketing tools like Zoho, Salesforce, and more.
12. LinkedIn Sales Navigator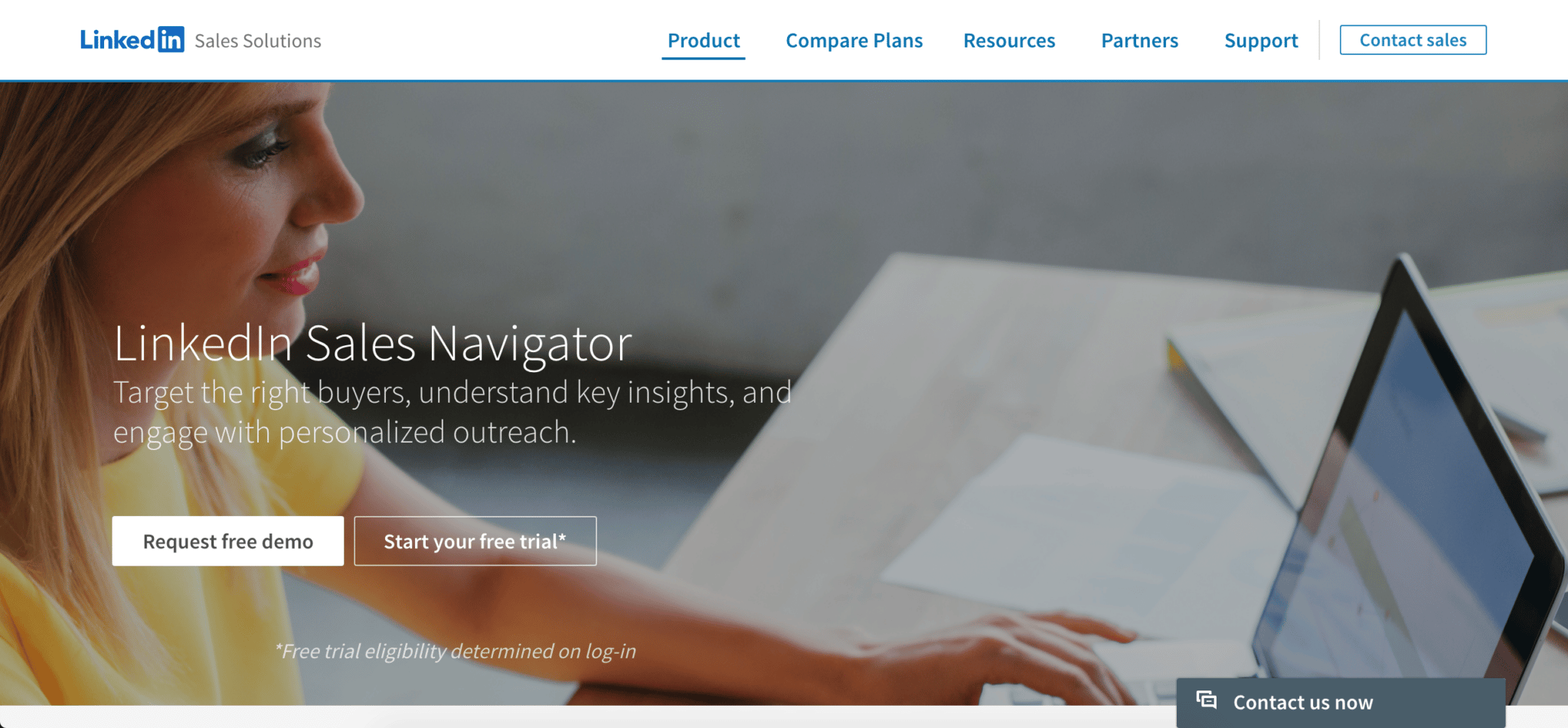 LinkedIn Sales Navigator helps marketers access company information on the business networking site LinkedIn. You can easily execute advanced lead and company searches. Get recommendations for target accounts and integrate them with your current CRM.
13. UpViral
UpViral is a great lead generation tool for driving qualified leads, fast. You can easily set up and run viral giveaway campaigns, sweepstakes, and product launches, and integrate it into your existing funnel. See it live in our case study "How Legion Beats Viral Giveaway Generated Over $260,000 With ManyChat".
Want to generate more leads for your business?
Building an offline or online sales funnel is hard. But with these 11 lead generation tools, you can pull in more leads, automate the process, and close more deals at scale.

Want to generate more leads, faster? ManyChat can help. Sign up free today.
The contents of this blog were independently prepared and are for informational purposes only. The opinions expressed are those of the author and do not necessarily reflect the views of ManyChat or any other party. Individual results may vary.