How to Connect and Use ManyChat's Wix Integration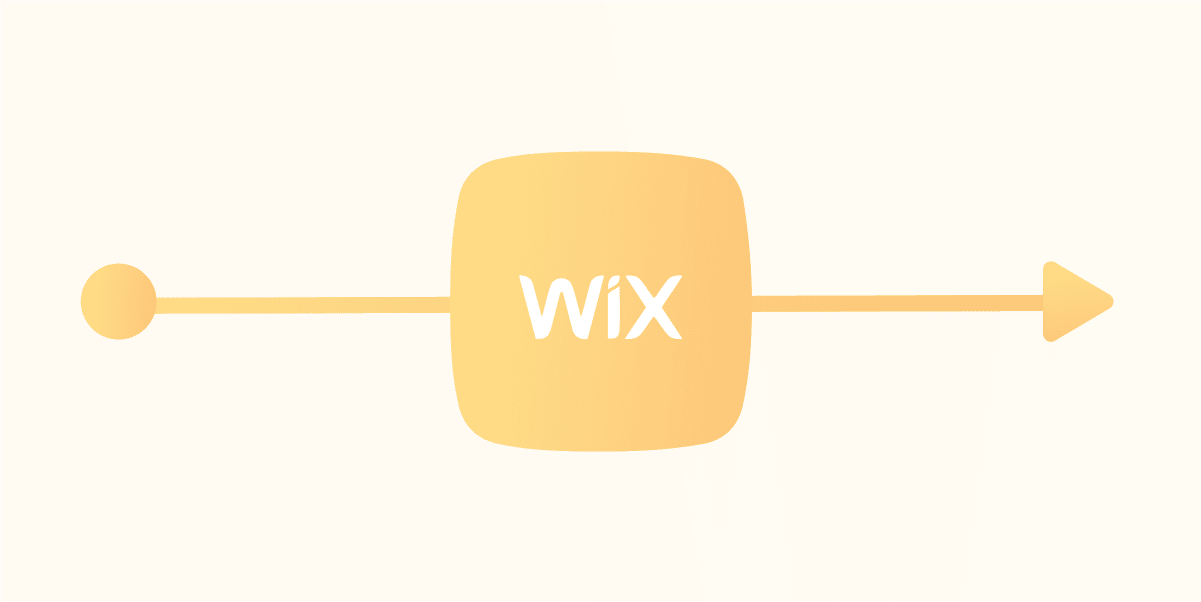 Growth relies on one thing: creating a memorable customer experience.
You can pour tons of time and energy into creating your Wix site and finding ways to get traffic to your website. But without a good lead generation process in place, your business won't get the desired results you want. To help you get more from your business website, ManyChat integrates with Wix to help your business grow by building meaningful relationships with customers.
Once you connect your Wix website with ManyChat, you can create a better lead generation process for your business while helping site visitors quickly, and driving more sales. 
Whether you're building your first or umpteenth Wix website, here's how you can use ManyChat and Wix to boost your online business.
Why use the Wix integration for ManyChat?
Marketers favor a handful of key advantages when connecting ManyChat and Wix. Among these are:
Install lead generation tools instantly. You can use a Growth Tool to begin capturing leads right away. Set the design, timing, and placement, then publish it to your site in one click. Once you add a piece of HTML code to your Wix website, any tool you create will appear on your site right away, growing your Messenger subscriber list and building relationships with visitors at scale. 
Greet visitors on your Wix website. A ManyChat bot is an excellent tool to help you build relationships with new visitors. You can send an automatic greeting when they land on your website, 24/7, and help visitors answer questions or find products in your Wix store. 
Sell more with Live Chat. If a website visitor needs to talk to a human, you can jump in a conversation with them, anytime, anywhere. With ManyChat's mobile app (available in the App Store and Google Play), you can chat with customers right from your phone, plus, manage subscriber data and send them down automated lead generation flows to encourage interactions and sales. 
Send targeted campaigns to customers. Our omnichannel Flow Builder lets you talk to customers through SMS, Messenger, and email. It's the fastest, easiest way to send post-purchase follow-ups, collect product feedback, and drive sales. 
It doesn't stop there. After connecting your Wix account to ManyChat, you can set up conversion tracking and access ManyChat analytics, so you know exactly how much money your lead generation process makes. 
Want to connect your Wix website with ManyChat today? Learn how with the following set up.
How to connect your Wix website to ManyChat
Connecting your Wix website to ManyChat takes three simple steps:
Create a Growth Tool in ManyChat
Authorize your website domain in ManyChat account
Add Java Snippet to Wix site
Activate Growth Tool
1. Create a Growth Tool in ManyChat
First, sign in to your ManyChat account or create one if you haven't already. 
Once you're in the dashboard, click the Flows tab. Then click the + New Flow button in the upper right-hand corner.

You'll be prompted to name your flow. After you name the flow, you'll land in Flow Builder. Click Add Trigger.
Then select a Widget from the menu. In this example, let's go with the opt-in Bar.
Once you create the Growth Tool, head over to the Setup tab and click Install JavaScript Snippet.
2. Authorize your website and copy JavaScript code
Authorize your website by typing in your domain name.
Then copy the code under Install ManyChat Snippet
3. Add JavaScript snippet to Wix site
Next, go to your Wix dashboard and click My Sites.
Then Select and Edit Site to choose the website you want to install the Growth Tool on. Click Settings, then click Tracking & Analytics.
You'll land on the screen below. Once there, click the </> Custom text.
Enter the widget's code, choose your parameters, and click Save.
4. Activate Growth Tool
Once you've added the code, publish your site and head back to your ManyChat account. Publish the Growth Tool you've built and toggle on the Activate button in the bottom left-hand corner.
Now your Growth Tool is Live!
Please note that the Wix integration is available as part of our ManyChat Pro plan.
Making the most of your Wix integrations
Whether it's to field website visitors' questions 24/7 or turn them into leads faster, the Wix integration will help you create an exceptional shopping experience that helps you engage customers and sell more products in your online store.
Want to connect Wix to your ManyChat account? Go Pro now.
The contents of this blog were independently prepared and are for informational purposes only. The opinions expressed are those of the author and do not necessarily reflect the views of ManyChat or any other party. Individual results may vary.