How to Create A Powerful Post-Purchase Follow-Up Sequence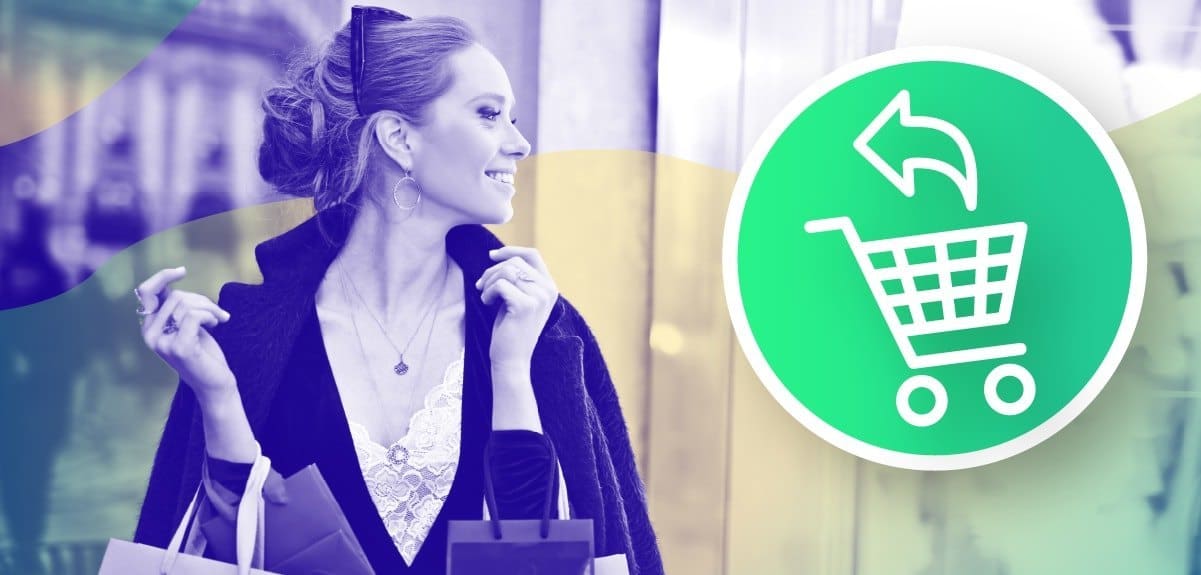 You've done all the hard work. You ran your click-to–Messenger ads, collected subscribers, got them to opt-in to your Messenger, email, and SMS lists, and they finally bought something in your online store.

But what happens after someone completes a purchase? How should you engage with your customers then? Let's think beyond promotions and deals.
Many retailers don't craft personalized follow-ups for people who recently buy a product. They either stick to generic emails or send nothing at all. But it's actually during this post-purchase period that people are most receptive to your message.
You have so many opportunities to engage with customers during this period by providing value, offering help, introducing ways to use your product, or just continuing the conversation.
Let's talk about a great post-purchase flow that can drive more business for your ecommerce store.
1. Immediate: Order Confirmation
Channels used: Messenger
Message tag: Post-Purchase Update
Order-confirmation messages are an important piece of your ecommerce strategy. They help to reassure customers that their order was received and processed by your business. It also lets you open up a 24-hour window to engage with your new customers with a fun and inviting message. Remember, your message doesn't have to be boring.
To create this flow, choose the "Placed Order" Shopify trigger in Flow Builder. Attach a Messenger message with a confirmation message, for example:
You can give people the option to track their shipment or visit your store in the message. The goal is get someone to click through so that you can reopen the 24 hour window and send more messages.

Message examples you can steal:
Your [Company Name] order has been shipped! How excited are you? Use this number to track your package. Let us know if you have any questions!
We've received your order! Once your package ships, we will send you a Messenger message with a tracking number. Would you like to enable a one-time notification for this?
Order received! Thank you for your purchase [name]. We'll let you know once it's on the way. Your order number is: XXXXXX.
2. Trigger: Shipping Confirmation
Channels used: Messenger
Message tag: Post-Purchase Update
Fulfillment emails such as shipping confirmation keeps customers informed on their order. It makes them feel like they're in good hands, plus minimizes buyers remorse and maximizes satisfaction the buying decision.
To create this flow, select the Fulfilled Order Shopify trigger and create a Messenger message like below:
Because this message is related to the customers' order, you can use the Post-Purchase Update tag even if it's outside the 24-hour window.
Message examples you can steal:
Your order is on its way! Get excited — your order should be at your door in X business days.
We're happy to tell you that your order has shipped!
3. 14 Days Later: Product review
Channels used: Email
Product review follow-ups are a nice personal touch to your post-purchase sequence. It shows customers you value their opinion and builds trust with your business. You also want to get more product reviews so you can make your products more credible for new customers.
To create this flow, choose the Fulfilled Order Shopify trigger. And add a smart delay to trigger an email asking for a product review.
Set a smart delay for the length of time it normally takes for a customer to get their package. In this case, we used 14 days, but you can choose any timeframe you want.
The email lets you bypass the Messenger 24-hour window rule. However, you can send people back into Messenger for the review.
When you ask for reviews in Messenger, you can filter out the bad ones and fix the problem proactively. You can help solve the problem and win back what could have been a lost customer.

You can also give customers a choice to reach out by phone, as this example illustrates.
If a review is good, you can send customers to a review site or say thanks and keep moving on to the next step.
4. Upon good review — Coupon
Channel used: Messenger

Customers that have a great experience with a brand spend 140% more than those who felt they had a bad experience. Cross-selling messages can help you jump on the opportunity of post-purchase excitement.
For this flow, you can offer customers a coupon after they leave a good review.

There are two ways to deliver coupons from ManyChat. You could have one general coupon code for everyone who goes through the flow. Or you can send an individual coupon code for each person to use at checkout. For more on how to deliver unique coupons in ManyChat, watch this 10-minute video.
5. Join loyalty program
Channel used: Messenger
The next step is to get customers into a loyalty program. A good loyalty program can encourage customers to spend more and strengthen the relationship you have with them. You can offer points, rewards, and membership levels in an effort to edge out your competitors.

You can also loop your loyalty program offer into the coupon code message like the example below:
From here, you can send shoppers to a sign-up flow and into your store to buy more stuff.
For more on how to build a loyalty program in your Messenger bot, we recommend reading this article.
Once you establish your loyalty program, you can further segment your customers and market to them based on their past purchases and buying behaviors.
Want to create a powerful post-purchase follow-up sequence for your online store? Go Pro with ManyChat today.
The contents of this blog were independently prepared and are for informational purposes only. The opinions expressed are those of the author and do not necessarily reflect the views of ManyChat or any other party. Individual results may vary.