How Marketing Automation Can Streamline Marketing for Small Businesses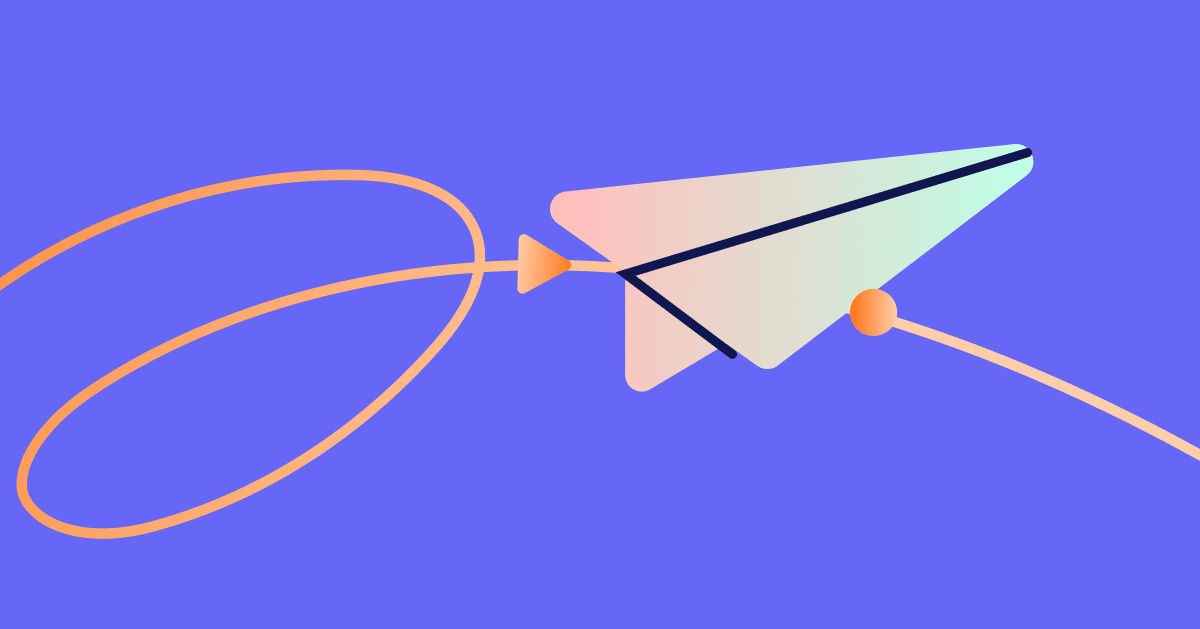 As a small business owner, chances are you're already pretty accomplished at multitasking. However, all the little tasks and marketing channels you need to manage add up fast, and you may find yourself juggling social media management, email marketing, advertising, customer service, and more.
Marketing automation can help minimize the number of endless repetitive tasks you have to do. At a basic level, marketing automation helps you manage all these discrete tasks and channels without the need to manually review and execute every single interaction.
You might think, "What's the point of leveraging so many channels? Why not just stick to one thing?" Well, for one thing, research from Harvard Business Review suggests that omnichannel shoppers (versus single-channel) are more loyal—with 23% of them repeating visits within six months and recommending to their friends and family. What's more, they also found that these shoppers spent 13% more in-store.
For you to reach those customers, you'll need to provide some sort of omnichannel experience, and marketing automation can make this endeavor a whole lot easier! This guide will help you understand the top benefits of marketing automation, how you can implement it in different ways, and some of the best tools on the market to get you started.
Benefits of marketing automation for small businesses
First, let's look at some of the advantages of automating some of your marketing strategy's processes—or even those of the overall business.
Scalability. Even if you don't think your business is there yet, putting processes in place that will scale as your demand increases is critical if you want to grow your business. The beauty of automating your marketing efforts is that every customer (whether you have five or 50,000) gets the same experience.

Efficiency. One of the most obvious benefits of automation is how it can boost your productivity without sacrificing quality. Imagine having to manually post on multiple social media channels, broadcast emails, and answer the same customer questions all the time. Sounds like it would take hours of work, right? Marketing automation software can take all that off your hands and improve your workflows.

More accurate and easier reporting. Without marketing automation tools, it's significantly harder to measure the overall success of your business communication. However, when you do use them, you'll get solid metrics that allow you to set goals and create reports that measure what is and isn't working. 

Better customer experience. It might sound like automating your processes will make your customer communication more robotic and generic, but it's actually the opposite! When you free up your time usually spent doing admin tasks, you can focus on creating a more personalized customer experience by leveraging audience segmentations you identify by using the automation software. More personalization = more relevant messaging and happier customers.

Improved lead scoring and conversions. One of the hardest parts of growing a small business is lead management (i.e., knowing when a potential lead is cold, warm, or super hot, then converting them). Marketing automation processes can help you generate more leads and serve up the most relevant information to your sales team so they can assess lead quality more efficiently.
Now that you know how marketing automation could benefit you, perhaps you're wondering how you can try it out and on what business procedures. Below we'll take a look at the main types of marketing processes, companies that have been successful at automating them, and how you can do the same.
How to automate a small business
Depending on the type of business you run, some marketing processes will be more applicable to you than others. However, you'll find the following marketing workflows relevant whether your business is eCommerce or service-based, regardless of industry.
Lead generation
If you want a profitable business, one of the key areas you need to focus on is lead generation. Without new leads, who are you going to sell to? Of course, in days gone by, you might have considered cold-calling to get more leads, but in 2021, there are far better ways—like using chatbots.
LEO L'assistente Virtuale, launched a highly successful campaign that used a chatbot linked to a Facebook post to generate qualified leads for their client's gym. The quiz initiated an automated conversation and rewarded the few who chose the correct response with a free two-week membership. The campaign ultimately generated 300 new leads and resulted in €10,000 in new gym memberships.
How you can do the same:
Creating and automating chatbot quizzes can be as simple or complex as you want. LEO's example was quite straightforward; it only had a few interactions.
Using ManyChat, you can start with the easy-to-use Flow Builder to create the chat sequence. (Just make sure to include an opt-in step so you can follow up with the lead.) When writing your copy, be sure to also stick with your brand's voice and keep your target audience's language in mind. You want the conversation to sound natural, not like it's coming from a bot!
Once you've created your flow, you can use the Messenger ref URL to send people to your chatbot from wherever you place the link!
Customer service
One certainty when running a business is that the more customers you get, the more you're going to have to deal with frequently asked questions, complaints, and provide general customer support. Automating your front-line customer service allows you or your team to focus on more complex queries that might come your way.
You may have already come across several companies using chatbots to automate their customer services, like Pizza Hut. It uses Facebook messaging to communicate order information, show previous orders (for reordering), and automatically pull the user's location information. 
How you can do the same:
Without prior knowledge of artificial intelligence or machine learning, you can use ManyChat to build a simple customer service bot. The key is to create a knowledge base filled with information that your customers might want to find out when interacting with it. 
Rather than providing a custom response to what each customer is saying, deliver a guided experience with preloaded options to minimize the chances of the customer needing to type an actual message. You can think of it as an interactive FAQ!
CRM
A Customer Relationship Management (CRM) system is an essential part of any marketer's toolbox. It helps marketing teams with lead nurturing and sorting customer data and allows them to manage customer engagement across multiple channels and marketing campaigns.
In its research, Salesforce highlighted the case of Bespoke Collection, an online store specializing in wine and art. Salesforce explains:
As Bespoke's customer base grew, managing customer data became a real challenge. By embracing CRM solutions, company leaders were able to offer their customers the kind of personal attention that had defined their organization from the beginning. 
How you can do the same:
Automation is at the heart of most CRM software, so chances are if you're using one, you're probably already engaging in some sort of automation! However, if you want to up your automation game in this space, you can try a CRM integration with ManyChat (such as a HubSpot integration). 
You can use the CRM integration to capture new data in real time and target subscribers you already have with new campaigns.
SMS
If you're looking beyond online-only communication, text messaging with your customers is another option (particularly for middle-of-the-funnel customer journeys). You can use it in a way similar to how you'd use Messenger, but a text somehow feels more intimate.
You can provide customer support, send promotional messages, launch date-triggered campaigns (like on birthdays), and recover abandoned carts with SMS messaging.
A great example of a successful SMS automation campaign comes from a Mexican family-owned restaurant that promoted a Christmas holiday tamale offer to its existing subscriber list. The owners specifically used SMS and Messenger marketing to avoid the potentially high cost of paid Facebook messages and maximize visibility. 
How you can do the same:
As mentioned earlier, SMS automation is perfect for date-triggered events. After you secure SMS opt-in and personal data from your customer, you can use ManyChat to set up a rule that will trigger a specific SMS flow on a certain date.
Birthdays are the perfect opportunity to create a super personalized customer experience (with a birthday gift discount, of course), but you can also try anniversaries and other holiday periods.
Resources:
Email
Of all the processes on this list, email marketing automation is probably the most well-known and commonly used since it allows marketers to speak directly to a relevant audience.
It's critical to consider the automation functionality of your email marketing tool, especially if you're looking to scale upwards.
A simple example of email automation in practice is a welcome email. Check out FreeAgent's welcome email that a user receives after signing up for a free trial of its software. It has a clear "Get started" call to action (CTA) at the top, as well as more specific CTA's to get recipients to click through: 
How you can do the same:
While you may or may not be a hotshot at designing emails and landing pages (though many email providers offer simple drag-and-drop design templates), you can still easily set up automated welcome sequences for your users. These emails can help subscribers navigate to your products, website, or prompt them to chat with you.
If you capture email addresses with a ManyChat Messenger bot, you can integrate with existing email marketing solutions like MailChimp or ActiveCampaign. This way, you can store this information to use later on to trigger your emails.
Resources:
Instagram
One of the most popular social media platforms to date, Instagram (IG) is an essential part of many digital marketer's toolboxes. Instagram works especially well for businesses with visually appealing products like clothing and crafts but is also effective for service-based industries. 
With Instagram, you can create posts, engage with your followers, launch paid advertising, and use Instagram Messenger marketing to chat privately with customers. But as you can imagine, it's a lot of work to do it all manually. Happily, there's a better way!
One company that generated a lift in engagement using ManyChat's new Instagram Automation capabilities is Roma by Rochi. The retailer ran a giveaway contest different from the standard (and cumbersome) "tag and like" strategy. 
Roma by Rochi set up an automated Instagram Messenger chat sequence triggered when a user sent the brand an Instagram Message with the keyword "SORTEO" (lottery). (The flow offered users options to increase their chances of winning the giveaway through further engagement.) This wildly successful campaign resulted in a whopping 741% increase in engagement.
How you can do the same:
Even if you're not planning a huge giveaway, you can use ManyChat's new Instagram Automation features and follow a similar process to gather customer data.
There are two main approaches to accomplish this: One is using keywords in Instagram Messages, and the other is leveraging the Comments Growth Tool which responds to user comments on your posts.
Each tactic will enter a user into a chatbot flow where you can ask them for their contact information—enabling you to provide them a freebie or even put them on a list for a webinar. Furthermore, acquiring their information will allow you to follow up with them in other channels to an elevated omnichannel experience.
Resources:
Facebook
The last marketing channel on our list is Facebook—the most commonly used social media network worldwide. With a little over 2.7 billion monthly active users, it's pretty hard to ignore, and it also offers a terrific opportunity to reach very specific audiences. 
You can use it much in the same way you'd use Instagram (Facebook ownsInstagram), but keep in mind that particular content types may work better on one platform over the other. Regardless, automation can help you with A/B testing your ads and measuring their performance, as well as with posting itself and engagement.
Nikmit used Facebook's click-to-Messenger ad format to successfully drive an extra $24,200 in sales. Its automation flow entered Facebook users into a Messenger chat with Nikmit when they clicked the ad, which led to a follow-up sequence designed to nurture the lead.
How you can do the same:
Click-to-Messenger ads are a really simple way of integrating powerful automation solutions quickly. When you link your business's Facebook Page to ManyChat, you can use ManyChat as your ad management tool! You can create the ad in your dashboard—just as you would on Facebook—and link it to a Messenger bot with nearly any business goal in mind.
As a bonus, you can also use the Comments Growth Tool (as described earlier) on Facebook in many ways, such as through Facebook Live.
Resources:
Best marketing automation platforms for small businesses
Now that you know some of the best ways to utilize automation in your marketing strategy, you'll need to get an idea of the platforms that can help you achieve your goals. Each platform works well for multiple processes, but they also specialize in particular areas.
ManyChat
We couldn't write a post about marketing automation solutions without mentioning ManyChat! As we have demonstrated throughout this post, ManyChat helps you automate SMS and email campaigns, Facebook Messenger, and now Instagram Messenger in one place and in real-time. 
Marketing automation features:
A simple to use, no-code Flow Builder to help you create awesome chatbots with ease

Integration with leading industry tools like Shopify, PayPal, and Stripe for your sales automation needs

Comments Growth Tool for Facebook and Instagram to automatically connect with people who comment on your content
Pricing: Start for free and pay only $10 per month for the pro version. Find our handy pricing calculator here.
Walletly
Hosting a loyalty program is a tried-and-true way to build long-term relationships with your customers. Though in-house developed apps can be costly and paper coupons are easily lost, Walletly solves those pesky challenges. 
Walletly can help you automate your whole loyalty program, from getting people signed up to adding their contact details to your CRM to sending them notifications when they're near your physical location.
Marketing automation features:
Send customers into a Messenger flow to capture contact information when they scan a QR code, comment on a social media post (by leveraging the Comments Growth Tool), click through in emails and SMS texts, and more

Automatically send customers push notifications using iBeacon when they're nearby

Easy tracking and reporting of important metrics like expenses, loyalty passes offered and redeemed, conversion rates, and revenue
Pricing: Pro plans start from $10 per month and increase based on total number of customers. See their calculator here.
Hubspot
HubSpot is considered one of the most comprehensive all-in-one platforms for your CRM needs. It can help you automate much of your inbound marketing, sales, customer services, and more—though you can also mix and match the add-ons to suit your needs.
Marketing automation features:
Create lead capture forms and pop-ups for your website

Automatic lead scoring based on various criteria, like location and web activity

Get SEO recommendations and optimization tips to improve search rankings and help move customers into the top of your sales funnel
Pricing: Start for free with basic features, but a subscription to Marketing Hub Professional (which starts at $800 per month) is necessary to use automation workflows.
Zapier
Ever wish you could get MailChimp to integrate with your Google Form so you didn't have to manually add contacts to your email list? Even if that's not the case, that's just one example of how Zapier can help you with your marketing automation. Chances are, you could benefit from one service being able to communicate with others you use.
In comes Zapier, a platform that helps you create automated workflows connecting all the different apps you already use.
Marketing automation features:
"Zaps" help you automatically pass information from one app to another, saving you from having to transfer the data manually

Zapier helps you integrate more than 3,000 apps; if you can think of an automation workflow, you can probably do it with Zapier

Its easy-to-use builder will help you create connections without the need for developers to step in
Pricing: Start creating basic "zaps" for free, with pro plans starting at $19.99 for more complex automation tasks.
Get started with marketing automation today
Whether you're a longtime small business or a young and ambitious tech startup, marketing automation can help you build more efficient workflows, save you time (and, in many cases, money), as well as increase your conversion rates and revenue. 
Use ManyChat, or one of the many marketing integrations we provide, to start automating your lead generation, customer service, CRM, social media, drip campaigns, and more.
Want to master marketing automation in your business? Get ManyChat today. It's free to get started.
O conteúdo deste blog foi preparado de forma independente e destina-se apenas a fins informativos. As opiniões expressas são de responsabilidade do autor e não refletem necessariamente a posição do ManyChat ou de qualquer outra parte. Os resultados individuais podem variar.