43 Sample Text Messages You Can Copy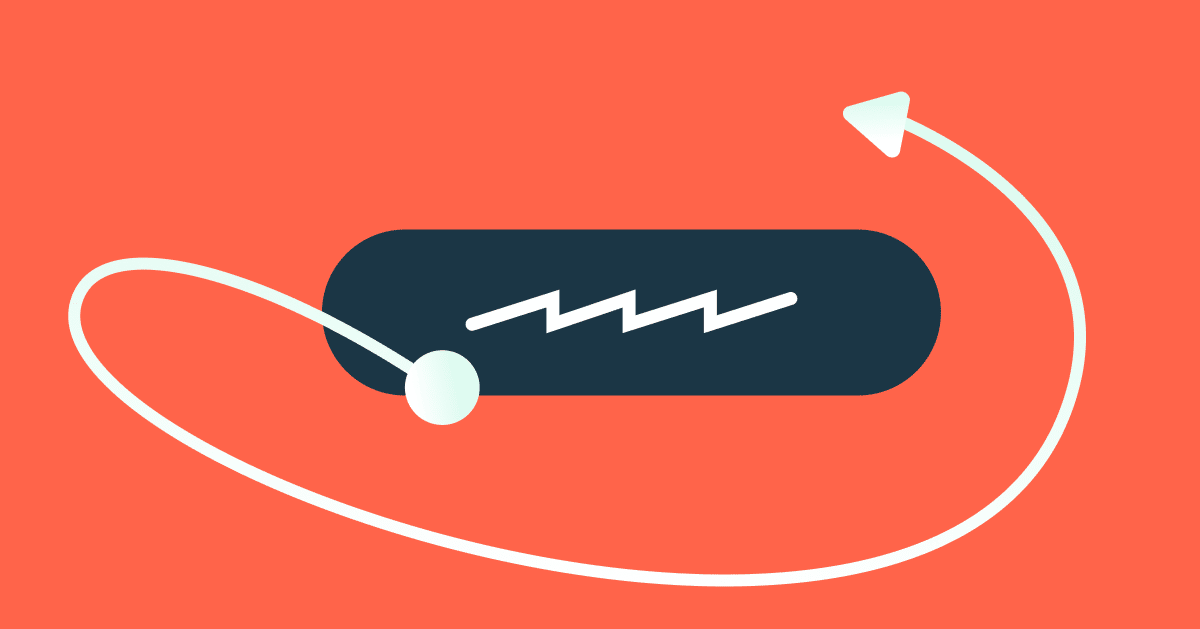 SMS marketing is here to stay. If you have yet to explore this channel for marketing your business, you should know you're leaving a lot of money on the table.
Despite the effectiveness of text marketing, many businesses are still at a loss as to how to approach sending business texts. To help get you started, we've put together some of the most common SMS marketing campaign use cases, accompanied by example SMS messages you can modify to suit your needs.
Sales and marketing sample text messages
Flash sales and promotions are the top reasons people opt in to text messages from businesses. If you're running a promotion and want your customers to take action immediately, there's hardly a more proven method of getting the word out than text. You're almost guaranteed a sharp boost in revenue and quick returns on your investment.
Start by offering your customers a reward when they text in a keyword. This message can appear as a pop-up on your website with a widget that directly inputs the keyword on their text messaging app.
Enjoy 10% off — text "CUPCAKE" to [Number] to unlock instant discounts.
Once they send the message, you can respond with:
Hi there! Thanks for texting us. Use code "WELCOME" to get 10% off your entire purchase when you order your favorite cupcake from cakes.com.
In addition to helping you earn more revenue, this strategy is an excellent way to build your contact list.
Below are other SMS templates you can modify to announce a sales promotion:
HouseholdPro's annual sale is just 12 hours away! Use the code "MEMBER" to enjoy exclusive early access as a text club member.
We know you love to save big. That's why we're offering a 20% discount on all online orders for beef products. Valid thru 01/01
Yay! It's another Two for Tuesday. Order a box of candy today and get another one FREE. Hurry now and visit chocolates.com to order. Valid for orders above $20.
Order confirmation alerts
Many of the order confirmation alerts you send via email get lost in the flood of messages customers receive daily. If you really want your customers to see your confirmation messages, consider texting them. Here are a few text message templates you can use.
Thanks for using the promo code "NOBIGGIE". A 10% discount was applied to order #A5124. Your backpack will be delivered on or before 12/12/12.
Your hotel booking is confirmed. The check-in code is XYZ123 for room number 123. Kindly present your ID at reception on check-in day.
Your PNR is WE456 for flight EA2222 on Mon., Dec. 12 from XYZ to ABC at 10:00. Your e-ticket has been forwarded to your email. We wish you safe travels!
Thanks for your order! Visit gift.com/confirm to confirm your shipping address. Also, follow this link to sign up for our email list and enjoy exclusive offers.
When sending order confirmation messages, it's vital to include your company name as sender ID and provide as many details as you can.
Customer service
SMS marketing is an excellent customer service tool because messages are delivered and read almost immediately — and there's room for two-way communication. And SMS customer service can be scaled and automated. Plus, if you leverage this channel, your business will save money on phone service and customer service personnel training. See a few templates for customer support messages below.
Hi [First name]. It appears there's an issue with your order. We apologize for the mixup, and we're working to resolve it. We'll get back to you once we're done.
Hello [First name]. Sorry we had to reschedule your shipping. Your new delivery date is 01/01/21 with tracking code ABD458S. Contact us at 88-45-99 if you have further inquiries.
Hello [First name]. Thanks for contacting OBARIN Gym. Please reply to this message to schedule a consultation with our fitness instructor with the following format: "MM/DD/YY" "TIME."
Hello [First name]. Your complaint with ticket number ABC215 has been resolved. We appreciate your patience. Kindly let us know if you'd need anything else.
Payment reminders
There aren't many nice ways to remind people to pay up, and plenty of not-so-nice ways of doing it. When sending payment reminders, aim for a tone that conveys a sense of urgency without sounding harsh. Plus, you should provide clear instructions to make the payment process smooth. Below are a few examples that illustrate friendly payment reminders:
Hello Barry. Your quarterly subscription expires 02/07. Kindly visit our Broad Street gym to renew or go online to gymnasium.com.
Never get caught off guard. Renew your vehicle insurance policy before 01/01 to enjoy a 5% discount. Visit policy.com today.
Hi Nick. This is to remind you about the $75 minimum payment on your credit card ending in XXXX. Payment is due on 01/01. Pls visit order.com to make your payment.
Hello Dave. Your subscription expires 05/06. Text "SUB" to 7788 to activate the same plan and rollover unused coupons. To unsubscribe, text "UNSUB" to 7788.

Lead engagement messages
Lead engagement messages are a great way to stimulate a prospect's interest in your brand. The message should have a friendly tone and offer the prospect a clear reward for engaging with your brand. Below are a few sample texts for lead engagement you'll find useful:
Want to receive the reading recommendations for your favorite authors? Send "BOOKHUB" to 5331 to join our subscribers list. Msg or data rates may apply.
Our daily weight loss tips can help you stay on track with your fitness goals. Reply "YES" for access to actionable tips from industry experts.
Take a giant step towards becoming the best version of yourself. Text "I WANT" to 787898 to receive daily motivational quotes and life hacks.
Hi Pauline. Thanks for joining our text club. Send "COUPON" to 7555 to enjoy 10% off your next purchase as a welcome bonus. Offer valid till 05/05.
Exclusive offers
Exclusive offers are meant to make your customers feel special. Therefore, such messages should be as personal as possible. Achieve this by addressing customers by their first name or some other title that shows they're special. Here are a few examples you can modify to suit your business.
Dear Marie. We appreciate your loyalty over the years and we'd like to thank you with this $50 voucher to purchase any item of your liking. Valid till 10/10/21
Dear PREMIUM SUBSCRIBER. It's been 12 months of consistently reading from our platform. To celebrate your anniversary, next month's subscription is on us!
Dear VIP customer, show this message to the stylist to receive the next hair cut FREE! Thanks for trusting the brand. Offer valid thru 12/12/21.
Our product launch is 05/06! Text club members get to enjoy a front seat plus 10% discount on purchases. Visit lunch.com to reserve your spot.

Appointment reminders
If your customers are in the habit of missing their appointments, it's probably because they're not getting the reminders at the right time. Why not help them out and send the reminder as a text message. Remember, 95% of people read their text messages within the first three minutes of receipt.
The text should contain important information, such as appointment time and venue. Plus, you can tell the customer what they'll need for the appointment and include an option to reschedule or cancel. Here are a few helpful templates.
Dear Caroline. Your appointment with Dr. Brown is scheduled for 2 p.m. today. Please arrive at the clinic 10 mins prior. Follow this link to reschedule or cancel.
Hi Diane. Don't forget your monthly manicure today at Gracious Salon. Please come with your facemask. Call (888) 999-6666 if you have questions.
Hi Jim. Your weekly session is today @ 18:00. Dr. Diane is looking forward to seeing you. Pls arrive early for our mandatory pre-tests. See you @ 17:30!
Hello Kanye. The scheduled demo you requested to join is at 6 p.m. today. Kindly reply "YES" to reserve a seat and "NO" if you're unavailable.
Text to order
Text to order or text to buy has been tipped as the next big thing in eCommerce. Because retailers generally get most of their traffic from mobile devices, marketers stand to gain a lot from adopting a strategy that makes buying from mobile completely hitch-free.
Offer this purchase feature by sending exclusive offers to customers and urging them to respond with their order.
Enjoy a 10% discount on all orders today! See our attached menu and send your order using the codes in the image. We'll deliver 30 mins after order confirmation.
Note: This template is only suitable for MMS marketing messages.
You can also ask customers to text in a keyword, and they'll receive a message with a link to order online. For example, you can ask your customers to text "BACON" and they'll get a message like this:
What smoked treat are you having today? Place your order via baconlover.com and we'll get to it right away. Call us at (987) 431-6517 if you have any questions.
Text bots
Text bots have a wide range of applications in SMS marketing. They can be used to automate or support customer service, collect feedback, confirm orders, track shipping, etc.
Typically, when using text bots for SMS marketing, you should encourage the other party to communicate with keywords, letters, or numbers representing their requests or answers.
What would you like to order? Text "1" for Big Mac, "2" for Quarter Pounder, "3" for McDouble…
SMS Contests
SMS contests are a great way to drive customer engagement. Keep in mind, however, that some customers may not be keen on participating in contests making it even more important to pay attention to opt-out best practices. Make it easy for subscribers to opt out or unsubscribe.
Wish to participate in the biggest car raffle in town? Order your ticket online or reserve your spot by sending "YES" to 007588. Texts cost $xx each.
Here's a chance to have your most stylish summer ever. Enter our contest for a chance to win a $2,000 wardrobe voucher. Follow this link to register.
Want to win $5,000 in this summer's treasure hunt? Text "YES" to 4555 to reserve your ticket.T&Cs apply.
Customer satisfaction surveys
Reviews can be a great tool to attract new customers and improve your services; however, customers aren't always keen on spending time leaving a review (especially if the experience is positive). One way to encourage your customers to leave a review is via SMS messages. You'll benefit greatly from using an SMS tool that allows customers to respond to your text.
Hi! Thanks for stopping by today. We'd appreciate it if you took a moment to tell us what you like about our services and how we can improve.
Hello Keith. We hope you're enjoying your power blender. Please click here to let everyone know how great it is. It will only take a minute.
Thanks for choosing Mantle Hotels. We hope you enjoyed your stay. Please let us know how we did so we can serve you better.
Hi Ann. Thanks for patronizing our jewelry store. How would you rate our service on a scale of 1-10. Kindly reply to this message with your honest answer.
Conclusion
If the numerous use cases highlighted above are anything to go by, there's no arguing that SMS messaging remains one of the most versatile marketing channels out there. As long as you have the right SMS marketing strategy and tool, you can launch text message marketing campaigns that are tailored to your business needs. So, what are you waiting for? Start texting your customers today. Your bottom line will thank you.
Get started with ManyChat today for your SMS, Messenger, and email needs by clicking the button below.
The contents of this blog were independently prepared and are for informational purposes only. The opinions expressed are those of the author and do not necessarily reflect the views of ManyChat or any other party. Individual results may vary.