How to Grow Your Business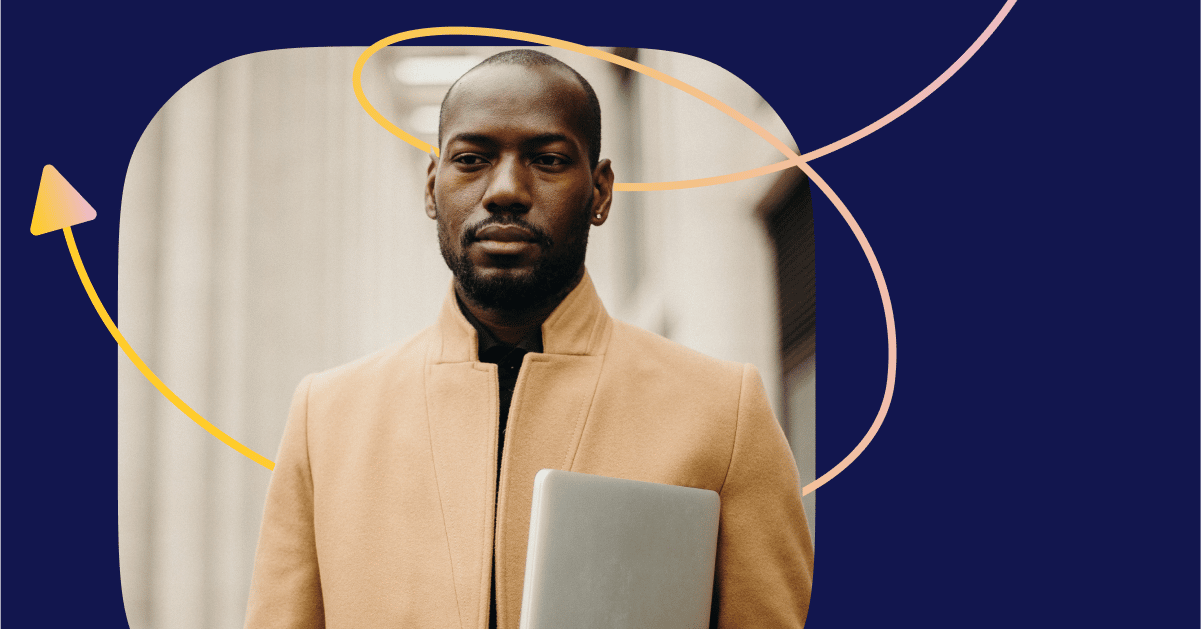 During the first few years of starting a business, small companies face several challenges that can hinder their expansion. One of the biggest challenges is scaling for growth, followed by effective hiring.
Many new business owners don't know how to sustain a profitable online business. In fact, according to Statistic Brain Research, only 47% of retail start-ups remain open after four years. Determining how to implement effective operational procedures, identifying your target audience, and creating the right marketing strategies can help you sustainably grow your business so it will be one of the 53% that succeed.
This guide will walk you through how to identify your business's stage on the growth maturity spectrum. You'll also learn how to create a strategic business plan and get nine proven business growth strategies you can use today (and in the future) to build the business of your dreams.
The four stages of business growth
Business growth often cycles through four stages. Establishing what stage your business is in can be a great start for determining the next steps in your growth plan.
Stage One: Start-up
All businesses begin as start-ups. Acquiring customers and developing your products or services are your main priorities during this phase. Some companies remain in this stage for years, but ultimately fail to reach the next phase; many will go under completely, like 80% of small businesses. (Don't let that stat scare you. This guide will help you join the ranks of 20% that succeed!)
During this stage, you're working out your business model and building your company's brand, so it's vital to get to know your customers and establish strong brand equity as soon as possible.
Not sure if your business is in the start-up stage? Ask yourself the following questions:
Do you have enough customers to operate profitably?
Do you have efficient logistics in place to deliver products and services?
Are you currently profitable?
If you answered "no" to some of these questions, there's a good chance your business is still in the start-up stage—and that's okay. Use this phase to experiment and take risks, explore new ideas, create sustainable processes to acquire and retain customers, and prove that you have a system that works.
Stage Two: Growth
The growth phase is when your business model begins to pay off. People hear about your business, your revenue increases, customers stick around longer, and your customer base continues to grow. After a few years, you're experiencing steady, sustainable business growth and can even reinvest profits into the company. High five!
The biggest challenge during the growth phase is hiring and managing employees to continue expanding your business.
"Staying focused on your goals is really hard during a big growth phase," explains Trilce Jiron, Founder of TBS Marketing, an international Chat Marketing agency. "Between hiring employees to keep up with demand, managing business relationships with vendors, and keeping customers happy, it can be a lot for any business owner."
Trilce's top three tips for managing your growth stage are:
Set purposeful goals. These goals will help you find the right team members and use your resources wisely.
Create time-bound objectives. Give yourself time to achieve your goals, but make sure to have a deadline. It will help motivate and focus your teams.
Manage cash flow effectively. As you grow, you'll have additional financial commitments to meet (payroll, marketing automation tools, advisors, etc.). Make sure your cash flow can cover your operating expenses.
Use this stage to formalize your workflows and operating systems. As you scale, you need to have processes in place that everyone can follow and execute. Also use this time to consider the marketing automation software and key roles you'll need to meet your goals faster.
Stage Three: Maturity
Business growth doesn't end once you've achieved sustainable profits. Although you may feel a little more secure during this phase, you don't want to slip into complacency.
Some key indicators of the maturity stage are:
Greater brand awareness within target customer groups
Reliable and (barring a disaster) predictable revenue
Multiple product or service lines
Acquisition of similar businesses
Even though your business has matured, there are still opportunities for expansion. You can increase market share by targeting new customer groups or continue to develop new products and services. If you have the appetite and funds available, you may consider acquiring another business to boost revenue and customer reach.
Stage Four: Renewal or decline
The last phase of business growth is renewal or decline. This is the time when business owners decide whether they'll reinvest in the business, sell, or close their doors.
Many times businesses end up in decline for a few common reasons:
They ignore new opportunities during the maturity phase
Consumer demand changes
They don't take advantage of new technologies
Competitors with superior offerings enter the market
During this phase, the most important consideration is whether it's worth reinvesting in the business or selling it, rather than shutting it down. For example, to meet customer demand for omnichannel communications, you could invest in new technology and rebuild your marketing strategy. If competitors are peddling better products, you might reinvest in product development or merge with a company to help with this aspect. What you do during this phase depends on your appetite for sustaining the business. Some business owners decide it's not worth the effort to continue, so they sell it or close their doors.
Six essentials for your business growth plan
It's imperative to set a business growth plan regardless of your company's growth stage. A business growth plan is an outline for where you see your company in the short term. Ideally, you'll want to set a growth plan every quarter, which you'll then continually revisit and assess which goals you hit (or didn't), and why.
To make planning easier, here are a few actions to consider when crafting your business growth plan:
1. Determine your target customers
The first step for producing a business plan for growth is understanding your customer base, which includes your current customers and your target market. You can analyze free market research from the Pew Research Center or U.S. Census Bureau to gain more insight into these groups. When you know who your customers are and a little more about them, you can set realistic marketing goals and sell your products more effectively.
If you're not sure who your customers are just yet, ask yourself:
What problems do my products help customers solve?
What are my customers' biggest pains?
What are my customers' demographics (i.e., age, location, education, etc.)?
Where do my target customers discover new products?
Why wouldn't my target audience buy my products?
As you grow, dividing your base into customer segments can help you analyze, understand, and eventually expand it. You can identify the traits and behaviors of your highest-value customers, then use that information to invest in marketing channels that can help you acquire more customers like them.
2. Set goals
Once you've established your target customers, you can begin to set your business goals. Defining an end result will help you consider a practical business growth plan and guide your marketing efforts. The SMART strategy offers an excellent framework to create goals and meet your objectives.
3. Choose your marketing channels for growth
Identifying your target customers and goals is a great start to building an effective business growth strategy, but that's only the beginning. Think about what channels you can use to promote your business and what types of content will resonate with people on each one. For example:
Instagram: Best for visually attractive posts and short videos
Facebook: Offers live video streaming, one-to-one messaging, advertising
YouTube: Great for longer, more informative, and entertaining video content
Organic Search/SEO: Acquire website traffic through long-form written content that gets found in search engines
Paid Social: Concise ads with captivating visuals that can all but guarantee visits to your site
Website Chat: Automated customer service available 24/7 to customers (with access to a live human if need be)
Referrals: Customers spread the word about your business in exchange for discounts and loyalty rewards
4. Create a unique plan for each channel
You may want to get exposure on every possible channel, but this can backfire, hindering your business growth. For example, if you want to reach an audience in their late 40's, you may find them on Facebook.
In this scenario, it wouldn't be worth putting too much time and energy into Facebook or Google Shopping ads because you'd be sacrificing resources that could be better used on Instagram. Given that you have limited time and money to spend on customer acquisition, it pays to do a little planning before taking the plunge.
When building a marketing strategy for each platform you choose to test, focus on:
The types of content that appeal to your target audience
What your competitors are using
What your KPI's tell you
After doing some research, you might see that you don't have to use Instagram because your customers are mostly on Facebook. Or if you find that your target audience is more interested in videos than blog posts, YouTube or Instagram may be more useful than posting on Medium.
5. Evaluate your team
Your business plan should also include an analysis of your current needs. By assessing your strengths, weaknesses, and opportunities, you can determine how much may be possible with your existing team, and work out when you'll need to hire more people with specific skill sets.
6. Measure and improve your growth strategy
Learning how to grow a business online without using analytics is like driving with both eyes shut. If you don't know what's performing (and what's not), then you're headed toward a big crash.
Many factors can affect business growth; this is why it's critical to measure and analyze your results. Analytics can help you identify:
Your best customers
The channels producing the best results
Which products sell best
Your best-performing ad campaigns
And more!
To start writing your business plan, use this free template from the Small Business Association (SBA). You can choose from a traditional business format or lean start-up format, whichever one will better suit your needs. Even better, before you write your business plan, you can read examples of fictional businesses to better understand what to include.
How to grow your business online: 9 best business growth strategies
1. Offer incredible customer service
High-growth businesses see customer service as a sales opportunity, not a cost center. With so many options for buying goods online, many companies use excellent customer service as a point of differentiation to help them stand out from their competition.
As a result, customers now expect it. In fact, the majority of U.S. consumers have decided not to go through with a purchase at least once because of a poor customer service experience. 
According to the American Express Global Customer Barometer, seven out of 10 consumers also say they've spent more money to do business with a company that delivers great service.
Some ways you can use customer service to grow your business online are:
Personalize customer service interactions. A full third of customers worldwide have abandoned a business relationship because personalization was lacking. Document each of your customer's preferences, questions, problems, and purchases, and use that information to tailor responses that will directly address their needs.
Be available 24/7. Set up a chat window on your website that proactively engages shoppers. You can send customers through an automated lead generation flow or connect to a human for live support. Using marketing software like ManyChat, you can even offer customer support through Facebook Messenger or SMS from one dashboard for faster, more efficient conversations that drive sales.
Segment support tickets. Use shopper purchase and browsing behaviors to decide whether a request is a post- or pre-sale support ticket. Then send them to the relevant support agent to provide personalized support.
2. Expand into omnichannel marketing
Omnichannel marketing helps you build better relationships with your customers by connecting with them on their preferred channels. It also offers a proven way to nurture leads and convert them into loyal customers.
According to Magestore, nearly 75% of customers use multiple channels throughout their shopping journey. The more channels on which you engage with your customers, the greater the chance you have of earning their business.
Regardless of what type of business you operate, an omnichannel presence is a vital part of your business growth strategy. With an omnichannel marketing approach, you can grab shoppers' attention through multiple channels, promote your business, and showcase products, all while converting leads into customers.
Online businesses looking to attract potential customers can use channels like SMS, email, and Messenger to get subscribers and deliver lead magnets or other content to generate leads. You can also combine these channels with Facebook ads to quickly grow your business.
Use ManyChat's cross-channel targeting guide to learn how to create an omnichannel marketing plan.
Go omnichannel and grow your business now with ManyChat. It's free to get started.
3. Nurture existing customers for upsells and cross-sells
If you want to grow your business online, consider where you can upsell and cross-sell throughout the customer lifecycle. Cross-selling and upselling sales make up 10-30% of eCommerce revenue, making them essential strategies for business growth.
It's easy to confuse cross-selling and upselling. Cross-selling works by promoting a related or complementary product or service to customers, while upselling involves offering shoppers more expensive versions or upgrades for what they're about to buy.
Examples of cross-selling include:
A shoe store sales rep suggests a shoe cleaner to go with the shoes a customer is buying
An Amazon checkout page prompts you with "Customers who bought this item also bought" and "Frequently purchased together" suggestions
An online clothing store displays an entire outfit to show shoppers how different items look together
Examples of upselling include:
A restaurant menu offers a shrimp or steak add-on for an additional cost
An airline representative asks if you'd like to upgrade to first-class for an extra fee
A car dealership touts the advantages of leather seats over fabric in a car you're considering
Remember that compelling copy and call-to-action buttons are essential to make the most of cross-selling and upselling opportunities. Take a page from Amazon's playbook and use enticing phrases such as "Add Extras," "You May Also Like," or "Others Also Bought" to persuade customers to open their wallets a bit more.
4. Be active on social media
If you want to grow your business online quickly, being active on social media is an effective strategy. Social media provides ample opportunities to visually express your brand and connect with potential customers. It's also an effective way to drive sales, considering that 76% of consumers purchased a product they've seen in a social media post, according to a survey from Curalate, a social selling platform.
Consider different social media channels, such as:
Facebook
YouTube
Twitter
Pinterest
Instagram
Reddit
Snapchat
As mentioned earlier, be selective when choosing the best social media channels to help with business growth. With limited time and resources, it makes sense to focus on a few key channels rather than spreading yourself too thin across all of them.
Remember that you can always add and remove channels based on their performance. Use the market research on your target market from your business plan to decide which channels to test. You can prioritize based on a channel's popularity with your customers and types of content they prefer.
5. Start a customer loyalty program
A loyal customer is worth holding on to. Not only do they spend more, but it's also five to 25 times more expensive to acquire a new customer than it is to keep a current one.
According to Business Insider, customer loyalty is essential to retailers, yet only 40% of brands make an effort to measure and analyze retention. Take advantage of this opportunity to give you an edge over competitors. Start mining your customer data for loyalty trends, then figure out how to reward these high-value customers.
An important part of building your customer loyalty program is knowing who should be included. Then it's a matter of giving these people an incredible experience every time they engage with your brand.
With ManyChat, you can deliver an amazing experience by personalizing communications for your rewards members and building segmented lists based on program data.
You can make most of your loyalty program by:
Sending special offers to your VIP members
Including reward points balances and tiers as part of abandoned cart messages
Reminding members through SMS, Messenger, and email messages that they're close to earning rewards
Sending referral links and motivating loyal customers to share your brand
Alerting members when they've earned points, helping your brand stay top of mind
Customer loyalty programs can help you create a direct line of communication with devoted customers, spend less on acquiring new ones, and produce increased ROI for your marketing efforts. For more examples of good customer loyalty programs, read "4 Innovative Ideas for Your Customer Loyalty Program."
6. Improve SEO
Search engine optimization (SEO) is the process of providing website content that focuses on keywords and phrases used by your target market when they search for products in your business sector.
Creating such content may increase rankings on Google and other search engines. It's one of the most valuable growth channels for online businesses (though it's very time consuming), because your customers are most likely using search engines to find products.
With SEO, you can:
Drive higher-quality traffic to your website. Unlike passive advertising channels like YouTube or Instagram, which involves unsolicited outreach, customers will find you when they're actively looking for information on the types of products you sell.
Lower your ad spend. Creating content that ranks high in Google search is undoubtedly an investment. But the higher you rank in search engines, the less money you can spend less money on targeting keywords with paid ads.
Convert more leads. SEO leads boast an average 14.6% conversion rate, whereas outbound marketing have a 1.7% close rate on average.
The one disadvantage of SEO is that you won't see immediate results like with PPC or social media advertising. Ranking in search engines like Google or YouTube can take time, so plan for the long-term.
While many eCommerce companies pour money into paid ads for customer acquisition (sometimes referred to as the "paid advertising hamster wheel"), others use SEO to drive predictable traffic and revenue for their online stores.
One case study from The Search Initiative, an SEO agency, illustrated how the firm was able to increase traffic by 417% over eight months for a B2B furniture company. They helped their client earn over $48,000 in additional monthly revenue by improving internal linking and creating different topic cluster content for the brand, a 112% increase overall.
7. Run Facebook ads
If you're a newer online business, odds are you'll have to invest in paid advertising to grow your business quickly. Facebook ads can immediately produce desired results, driving traffic, leads, and sales, no matter what stage your business is in. However, they can get expensive quickly without the right tactics.
To maximize ad spend, follow these best practices:
Always include a remarketing strategy. Not everyone who clicks on your Facebook ad will buy something. Use remarketing ads to follow shoppers around the internet, reminding them of your brand until they buy. Some businesses have seen up to 1,300% ROI from using remarketing ads.
Combine automation with Facebook ads. If you decide to run Facebook ads, use a Messenger bot to start a conversation with customers acquired from paid traffic. It's an easy way to provide excellent customer service, create interactive experiences for potential customers, and make the most of your ad spend.
The Pearl Source, an online jewelry purveyor, ran Facebook ads that led shoppers into a Messenger bot, which enabled the retailer to better connect with them and offer real-time support. Since colder (read: higher up in the sales funnel) audiences need a little more love to convert, The Pearl Source set up different options inside the bot to help shoppers complete their desired tasks.
The Pearl Source offered a 15% discount through their click-to-Messenger ad, resulting in 254 redemptions (a 43% conversion rate) and over $64,000 in additional revenue from new customers. Read the full case study.
8. Expand internationally
If you want to grow your business online fast, consider cross-border commerce. One of the benefits of an eCommerce store is the ability to target customer groups in any region, but if you have doubts about selling overseas, just look at the stats.
A recent McKinsey study estimated that 1.8 billion people worldwide will enter the "consuming class" by 2025, spending up to $30 trillion annually. With internet connectivity improving all over the world, more and more shoppers will have better access to multinational businesses—and you can be ready to sell to them.
9. Create giveaways
Running a giveaway is one of the best ways to connect with customers and grow your business online. They help build brand awareness, encourage social sharing, generate leads, and turn a profit for your marketing efforts.
Choose a prize your target audience will care about, and communicate the value beyond the dollar amount. For example, you can promote something people can't easily get on their own (e.g., a skin care routine curated by Netflix star Johnathan Van Ness) or something they wouldn't typically buy for themselves, like the most comfortable knit sweater in the world.
Decide how long the giveaway will run, how you'll promote it, and how much you need to spend to make it successful. You may even want to consider partnering with influencers and using a referral marketing software like Viral Loops to get the word out, as Legion Beats did to promote their Black Friday giveaway.
The beats producer and seller used Viral Loops and ManyChat to launch their yearly Black Friday viral giveaway. Using a combination of Facebook ads and Messenger, Legion Beats brought in over $260,000 in revenue during the campaign and built a pipeline of engaged subscribers for future marketing efforts. Read more about it in this case study.
Start driving business growth today
Whether you're a new entrepreneur or veteran business owner, there are plenty of creative tactics you can employ to drive business growth. The key is to continuously test different social media platforms, automation software, and even new markets, so you can obtain valuable insight into what works for your business (and what doesn't) to make it grow faster.
Armed with this guide, you'll be well on your way to growing a successful business that provides value for customers and drives sustainable revenue.
Generate more leads, faster, and grow your business now with ManyChat. It's free to get started.
How to grow your business FAQ
How do I make my small business grow faster?
Build an omnichannel sales funnel
Offer excellent customer service
Nurture existing customers
Build a customer loyalty program
Identify opportunities on social media
Improve your search engine presence
Run Facebook ads to grow your small business
Expand internationally
Create giveaways to attract customers
How can I grow my business with no money?
Ask yourself what skills you have and can market for free
Borrow from friends and family
Apply for a small business loan if you need extra funds
Find out about small business grants and local funding opportunities
Look into potential angel investors
Rob a bank
How do companies grow?
According to the Harvard Business Review, there are six ways companies can grow: new processes, new experiences, new features, new customers, new offerings, and new company models. Luck doesn't drive growth; you have to be intentional to grow your business.
What inexpensive strategies or tools should you use to grow your business?
Build a subscriber list using ManyChat
Advertise on Facebook
Invest in content marketing
Grow your organic social reach
Run deals and promotions
Use Google Adwords
Host online events like webinars or Facebook Live interviews
The contents of this blog were independently prepared and are for informational purposes only. The opinions expressed are those of the author and do not necessarily reflect the views of ManyChat or any other party. Individual results may vary.